Welcome back to this month's edition of the Power Tool Challenge. This month our theme is Summer Fun so I made a Limbo Game Station. It's sure to provide lots of summer fun for kids of all ages! Who remembers playing limbo? I was never very good at it but it was still fun to play! Were you the limbo star in your neighborhood?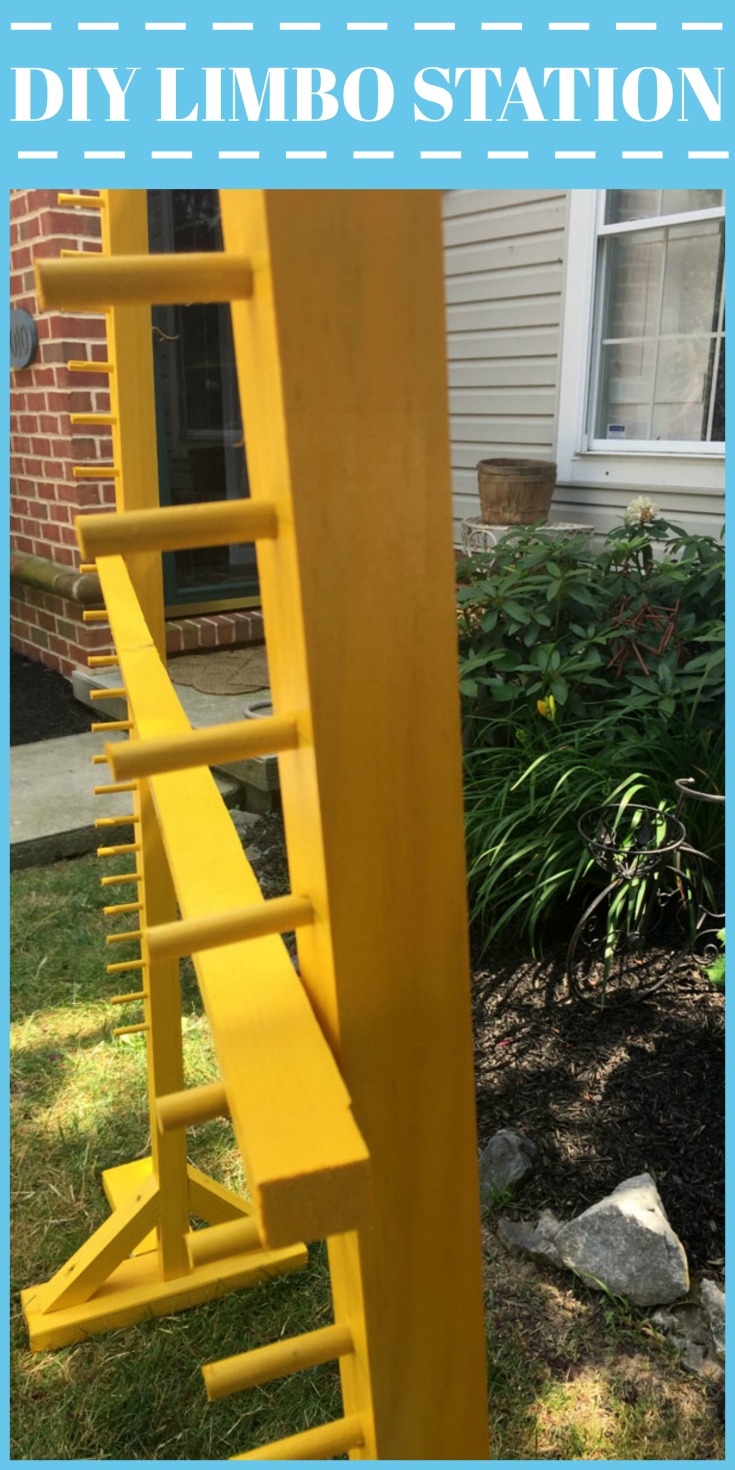 This
limbo game station
will be going to my grandchildren's backyard. I know that they and their friends will have a blast playing limbo this summer.
---
How to make a Limbo Game Station
Materials
Two 2″x 2″x 6′
2″x 4″ scraps
dowel rods
2-1/2″ wood screws
paint

Step 1
I started by taping the two 2″ x "2"s together with painter's tape so they would be the same length and also so that the holes for the pegs would line up. I then cut the 2×2's to 43″ long with a miter saw.

Step 2
While the boards were still taped, I marked off 1-1/2″ increments with a pencil indicating the spacing of the "pegs" (dowel rods cut down to 2-1/2″). I then drew a pencil line down the center of each 2 x 2. Where the lines intersected I drew circles indicating the placement of the drilled holes. (see image below)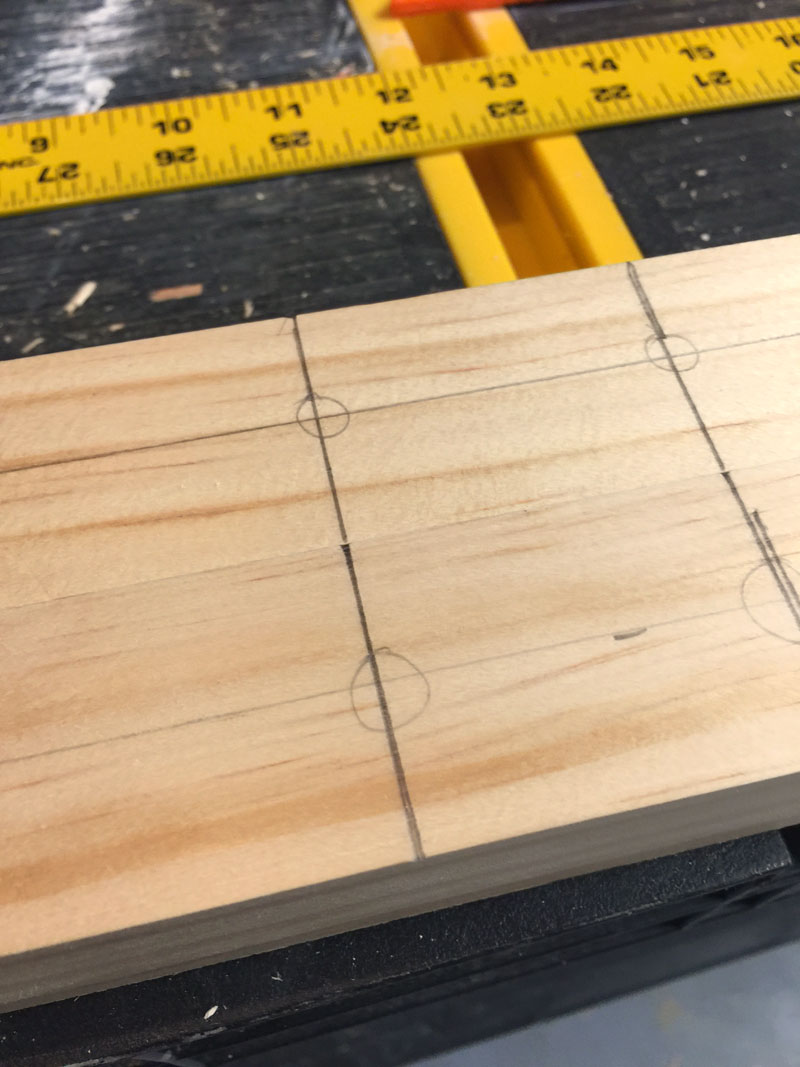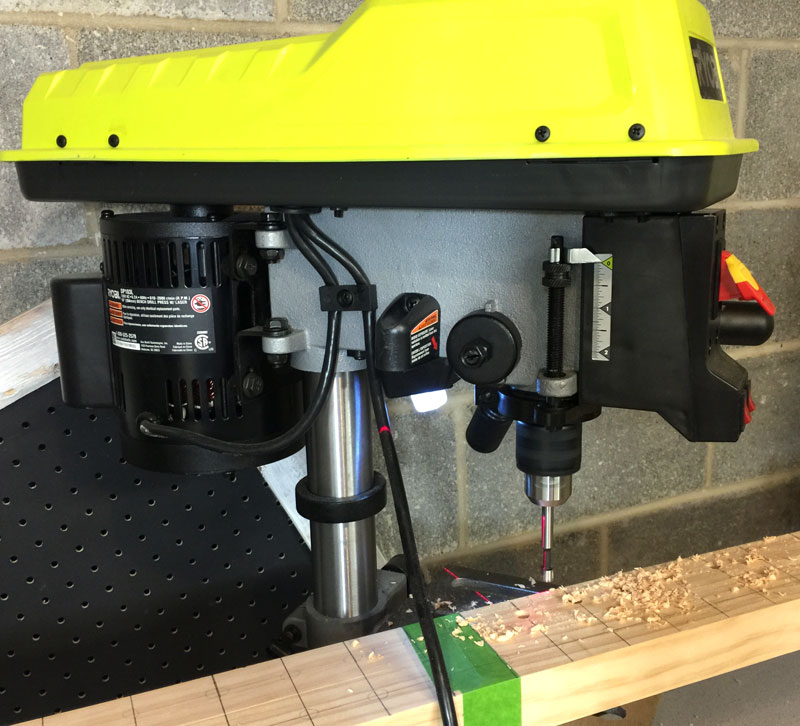 Step 3
Using my drill press, I drilled the holes for the pegs with a 3/8″ Forstner bit.
Step 4
Cut down the 3/8″ dowel rods to 2-1/2″ lengths and insert these "pegs" into each hole using wood glue.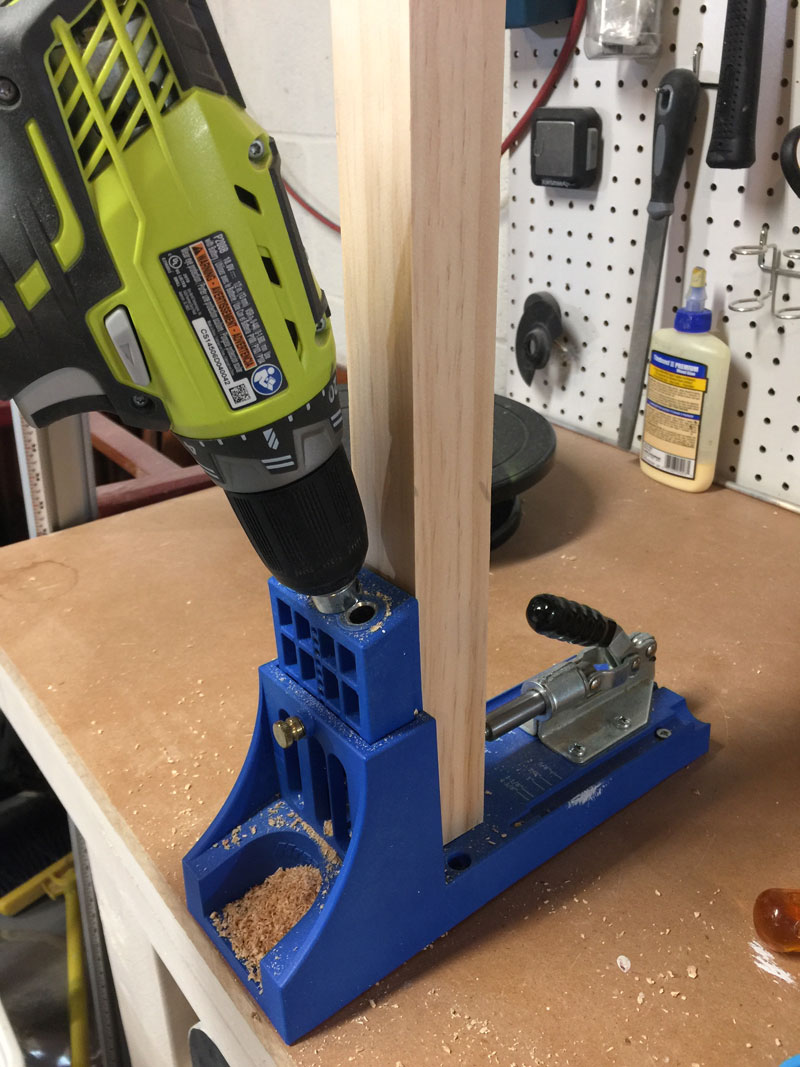 Step 5
To make the station "legs" stable I used my Kreg Jig to drill pocket holes on both sides of the bottom end of each 2 x 2 and attached it to 12″ long pieces of a 2 x 4 with 2-1/2″ pocket screws and wood glue.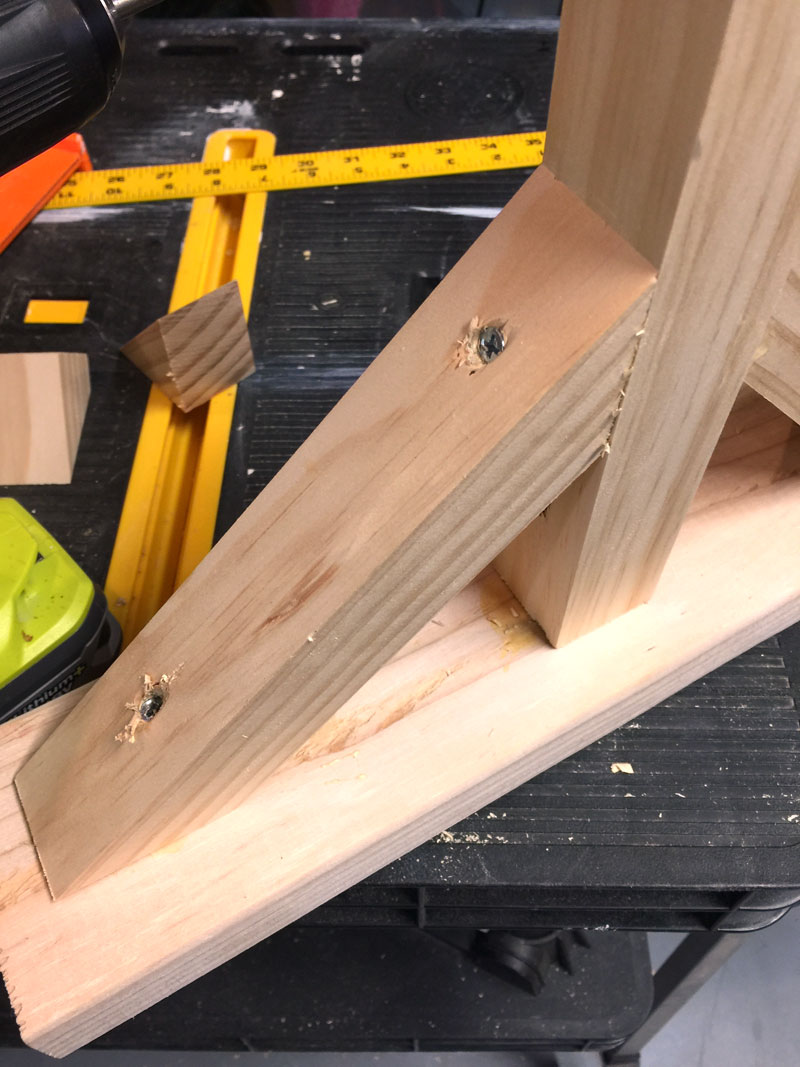 Step 6
I cut 8″ lengths from the leftover 2 x 2s with the ends mitered at 45º. These pieces were then glued and screwed as shown above. (Not shown: I also ended up adding 6″ long 2 x 4 scraps to each "foot" to provide extra stability. You can see this piece on the finished piece. These were attached with glue and pocket screws.
I cut down a scrap of a 1 x 2 to make the cross bar. You could also use another dowel rod.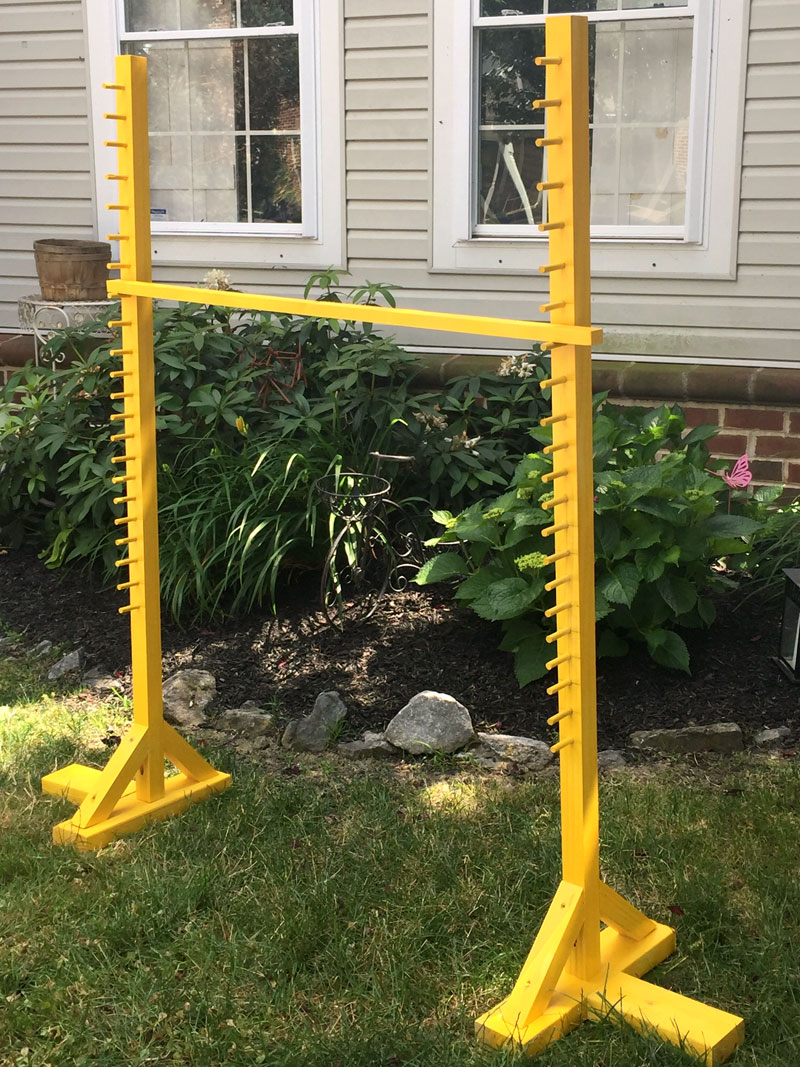 Step 7
How low can you go!
I've created this quick little video of the building process:

---
You may also like: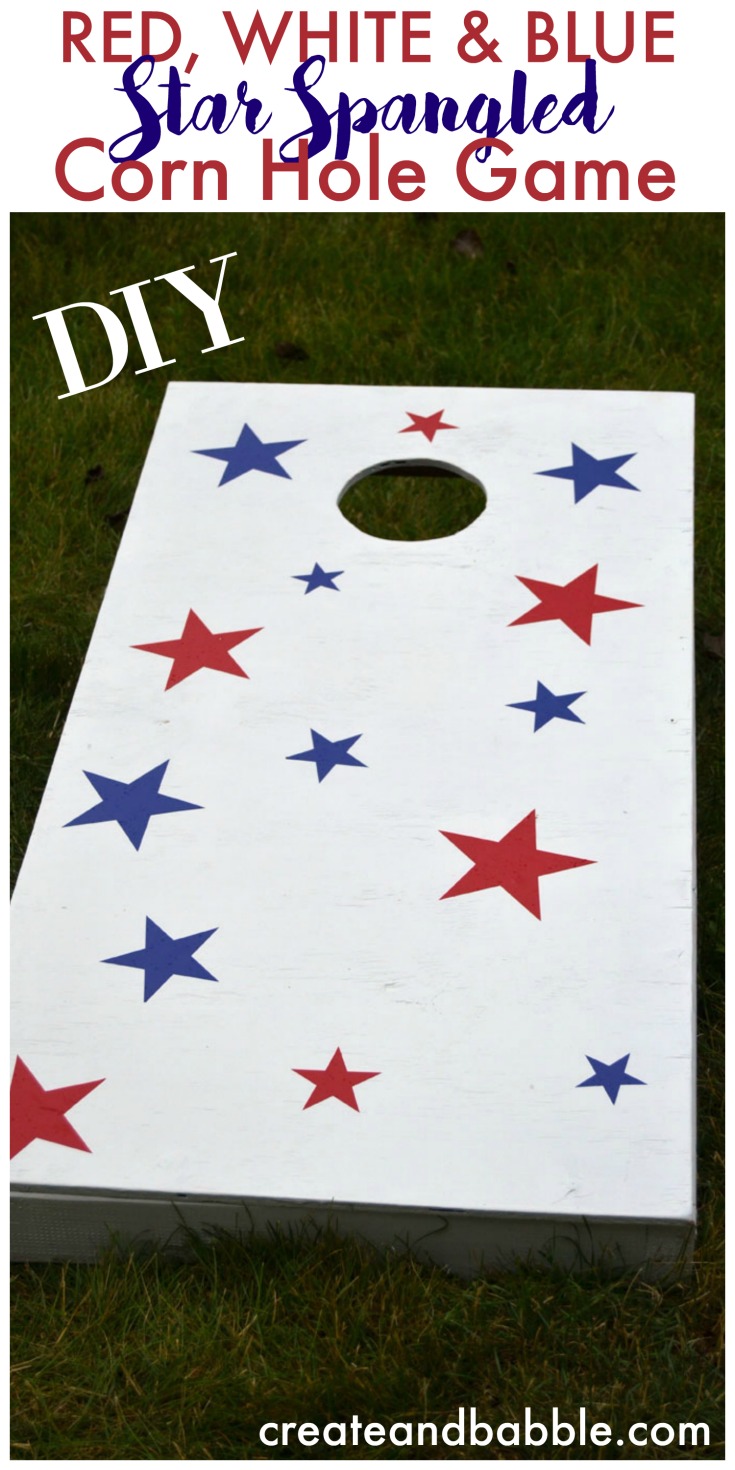 ---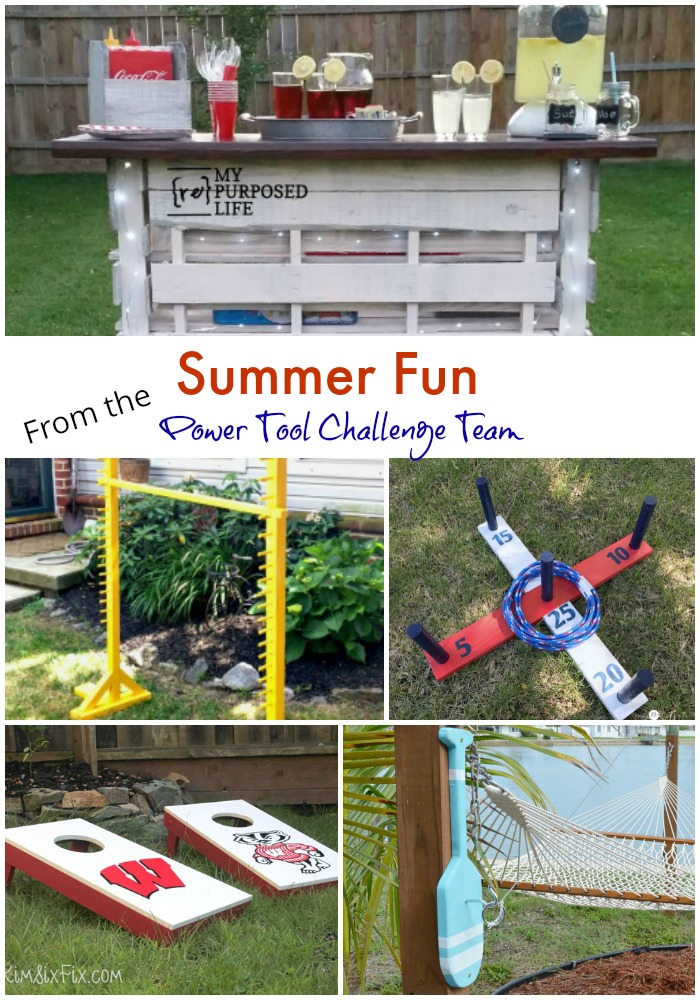 Now it's time to check out what my friends have made for more Summer Fun:
Here is Where I Party!