There's nothing like a fresh coat of paint! I didn't make a whole lot of progress in the craft room . . . but I did manage to find some time to paint the ceiling. I am happy to say that the cloud animals are gone!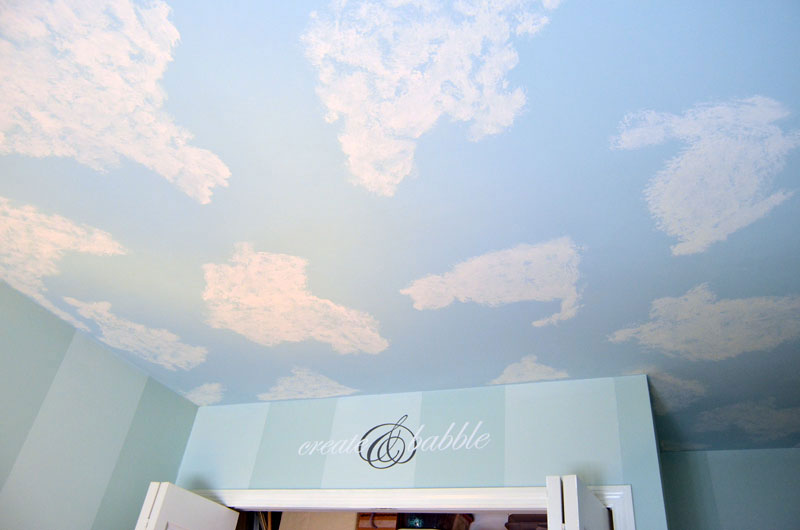 It's been kinda hectic around here lately. If you follow me on Instagram you're aware that I'm away at the beach (or as native Lancastrians like to say: "I'm down the shore") this week for my wedding (on Friday!) so I didn't have a lot of time to do much in the room or to even create a mood board for this room! But once I get home and back into my routine, this room will be top priority.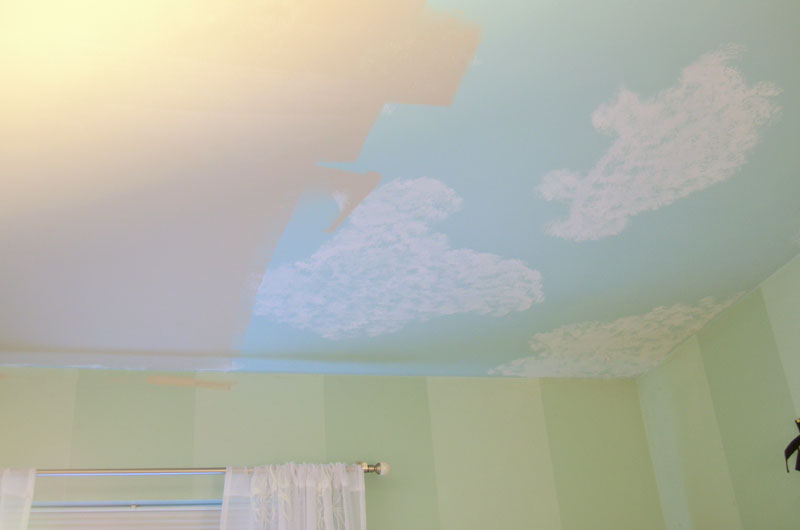 I used HGTV Home Sherwin Williams in Accessible Beige for the ceiling and the walls. And yeah – I didn't bother to take the curtain down and there's not a drop of paint on them! I'm usually a pretty messy painter : (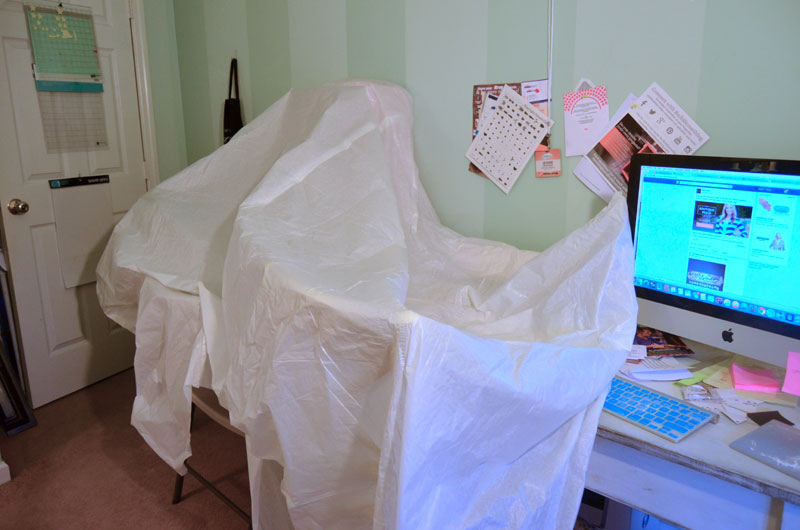 Believe it or not, I got the ceiling painted in about an hour which is a record for me! I didn't bother to clear the room (or take down the curtain ; ). I just covered everything with painting tarps. Not moving the furniture out of the room saved a ton of time.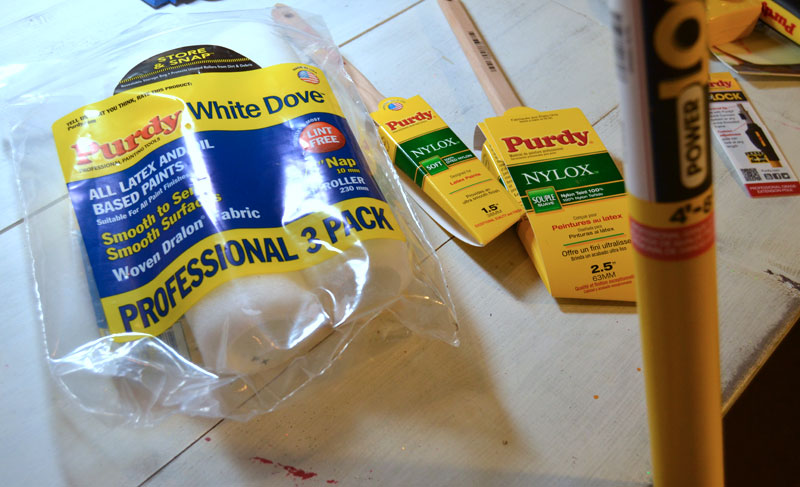 So how did I (at just 5′ tall) paint the ceiling without moving the furniture? Good question! Thanks to the fine folks at Purdy, I used their Revolution Frame, the POWER LOCK Extension Pole, and White Dove rollers. And bonus: I was pleasantly surprised at how much less "spray" there was using these versus the cheap rollers that I usually use! I've always gotten paint sprayed in my hair from painting – especially when I painted a ceiling. Not this time! I've been a fan and user of Purdy brushes for years. Now I'm sold on the Purdy White Dove rollers, too.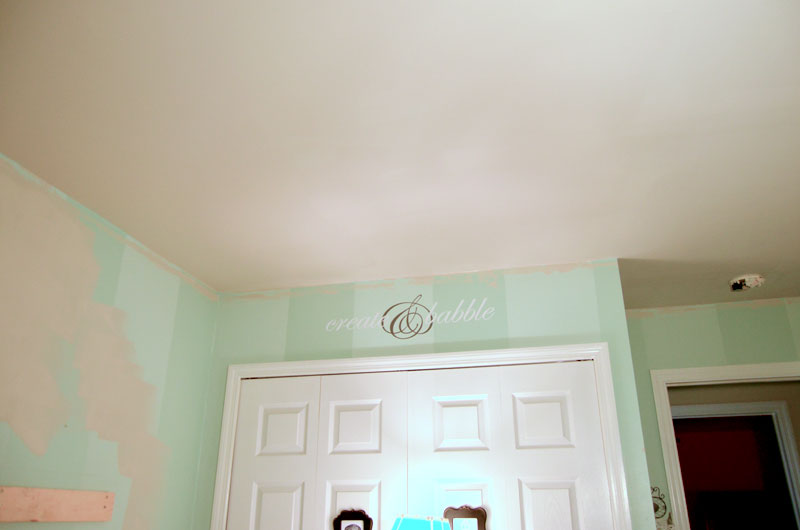 Only Purdy painting supplies from now on for this DIYer! By the way, Purdy is NOT paying me to say this. Purdy provided the products I used, but all opinions expressed are entirely my own. I only recommend products that I use and love!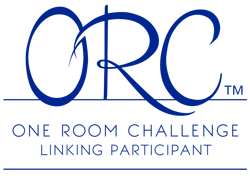 Click on the One Room Challenge button above to see all of the other participant's progress! Click here to see the entire room in its before state.