Wow. Another week went by since the last update already? Well that went fast. Today is Week 3 of the One Room Challenge™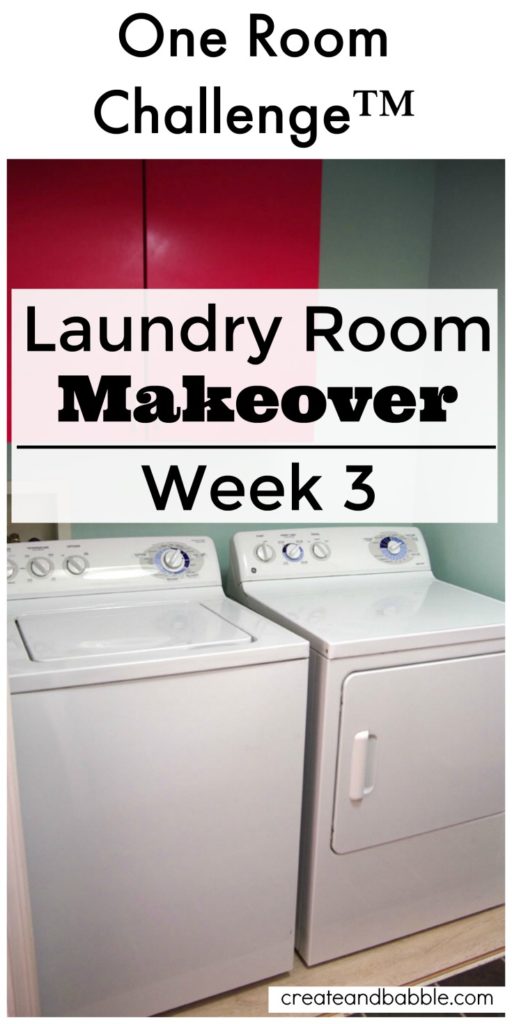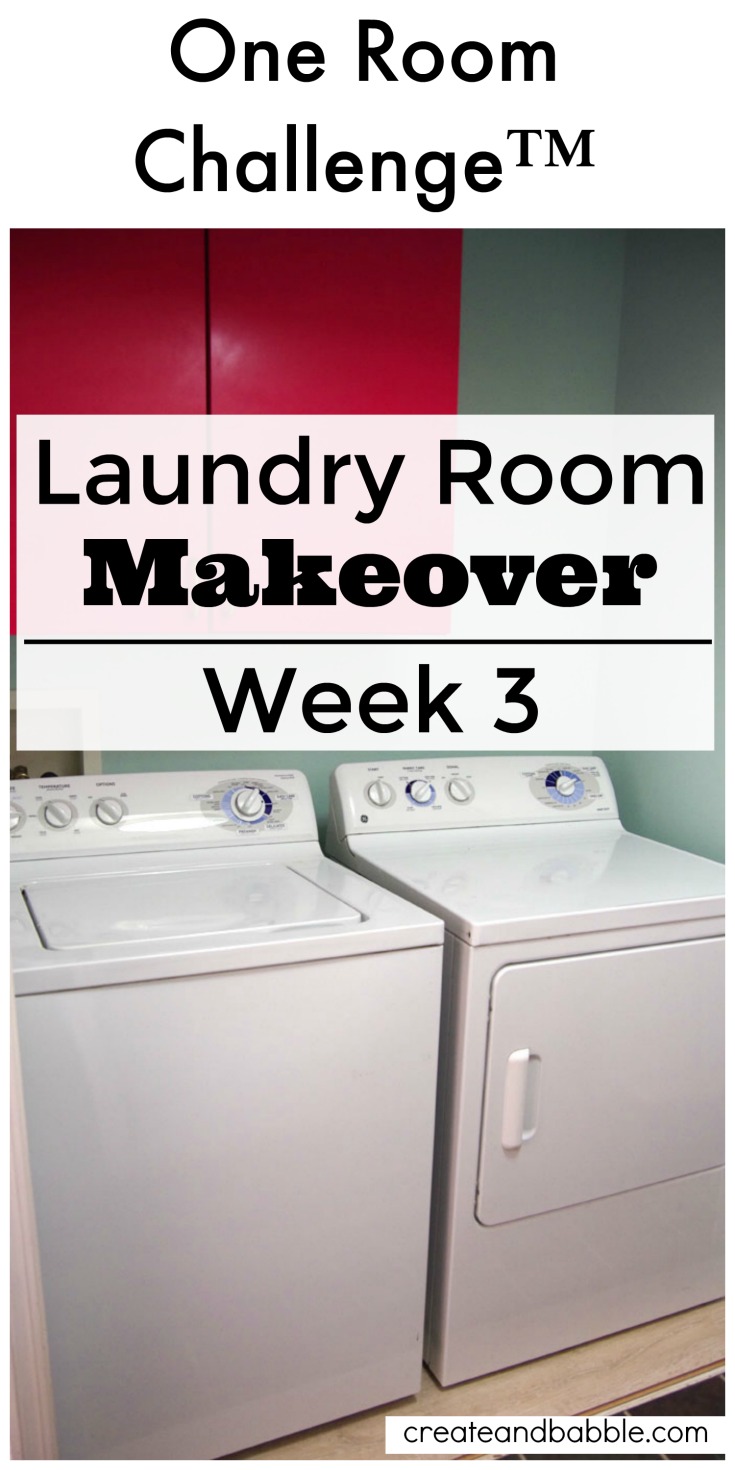 In last week's update I talked about getting the dirty work done: the cleaning, repairing, and the painting.
Since week then I've got a lot more done.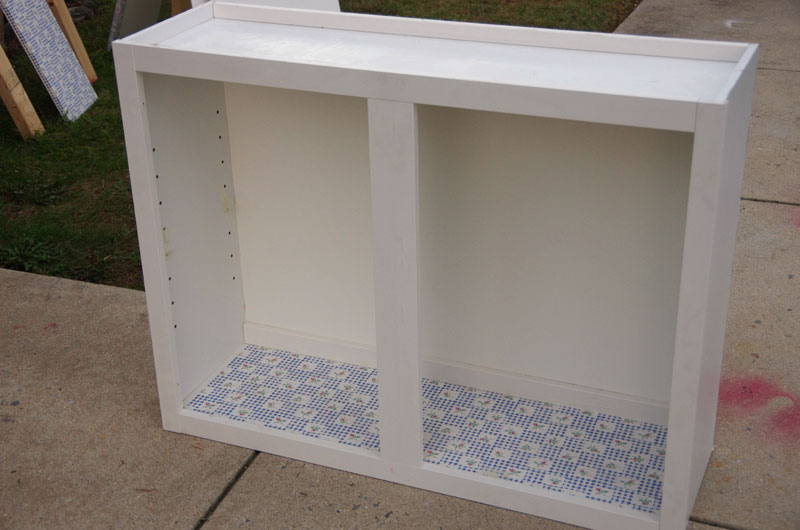 First let's talk about the wall cabinet that I found at the ReStore. After removing the contact paper, I painted it.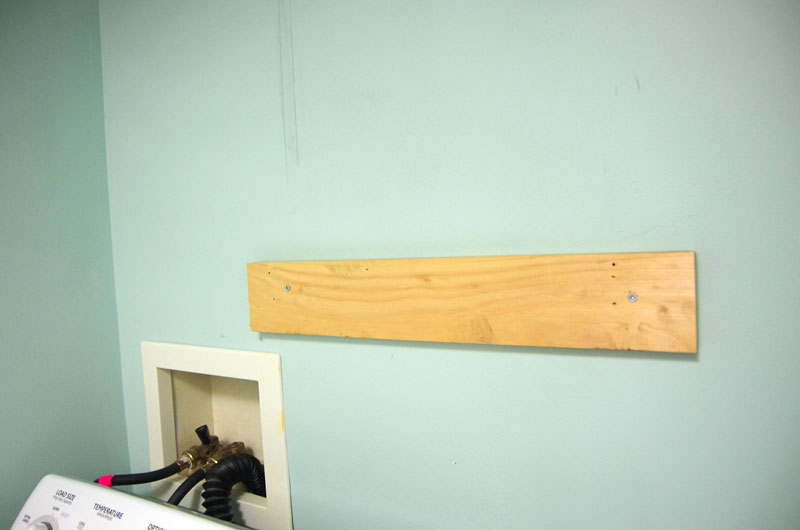 And with the help of a ledger board and my son, the upper cabinet is now in place.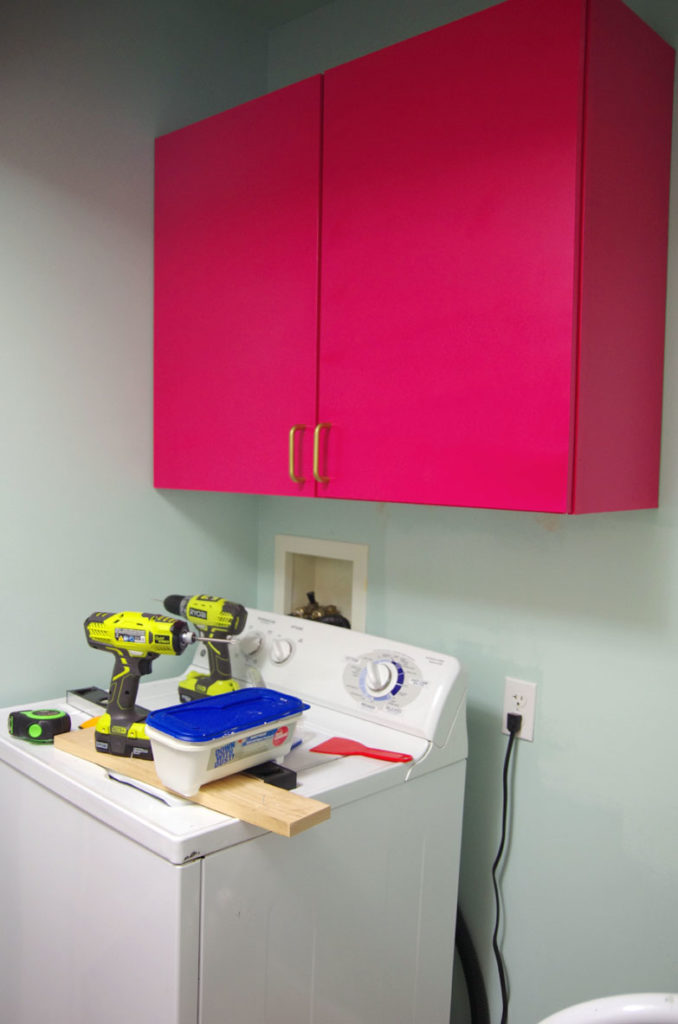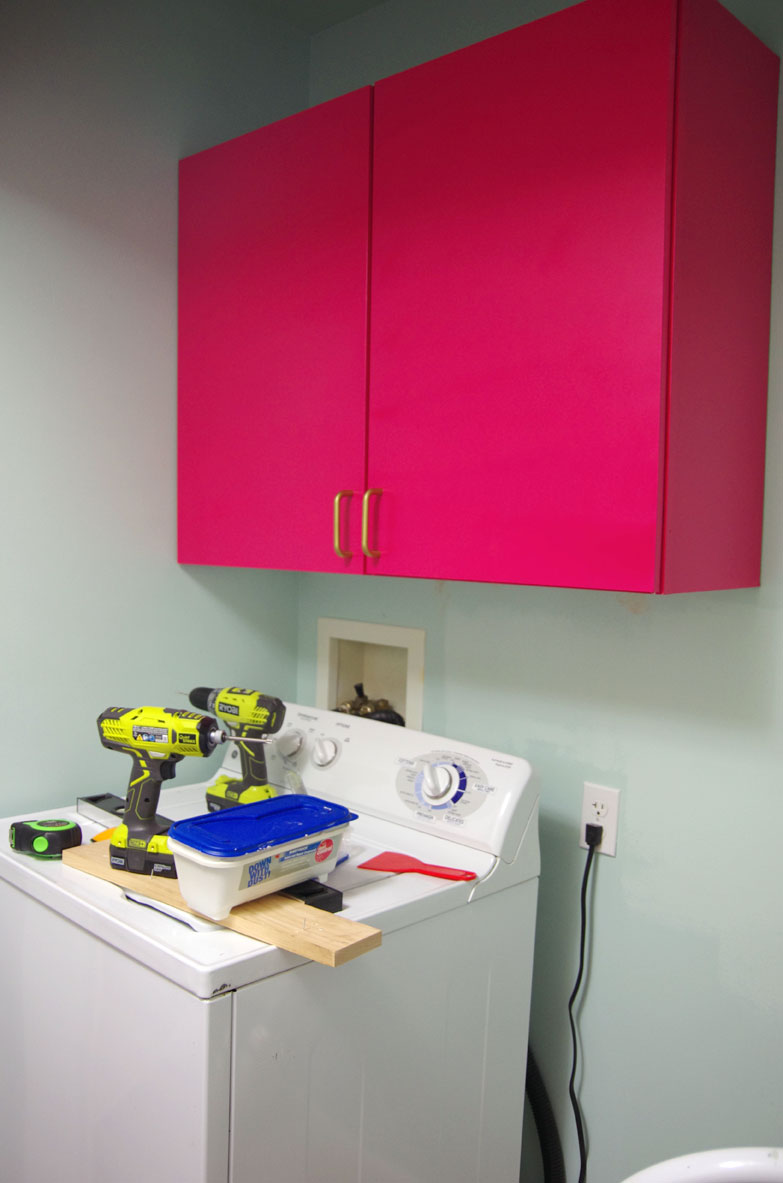 Yes, it is bright! I used the same Begonia Furniture Lacquer that I used on the sewing cabinet. It's such a fun and happy color, and when I'm done with the rest of the decorating it's going to look fabulous. I hope. I spray painted the handles with gold metallic spray paint to coordinate with what else I have in store for this cabinet.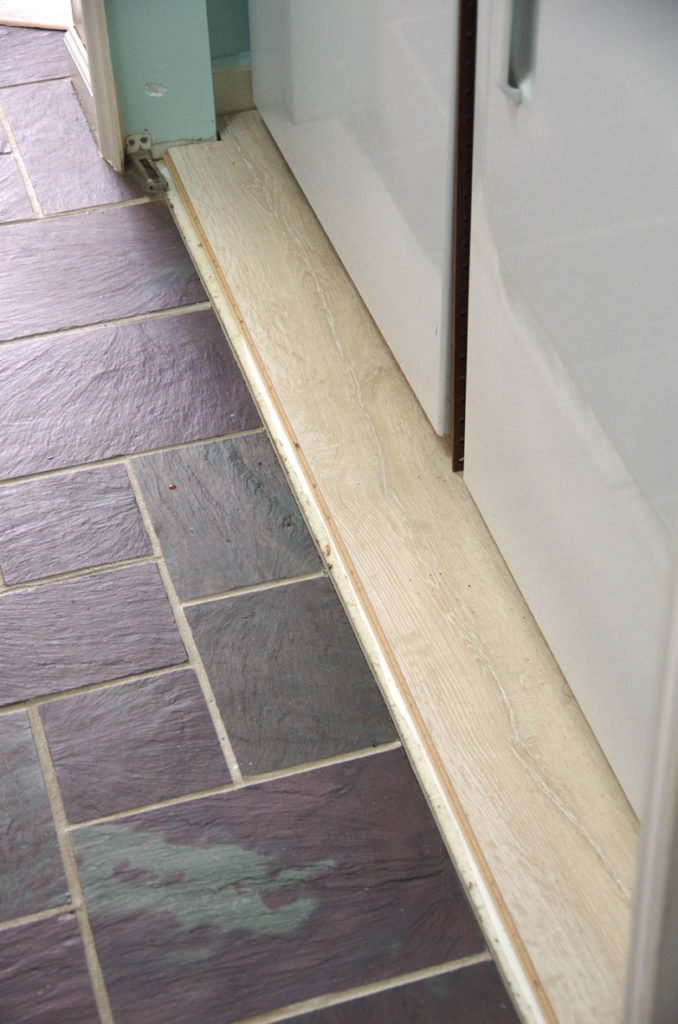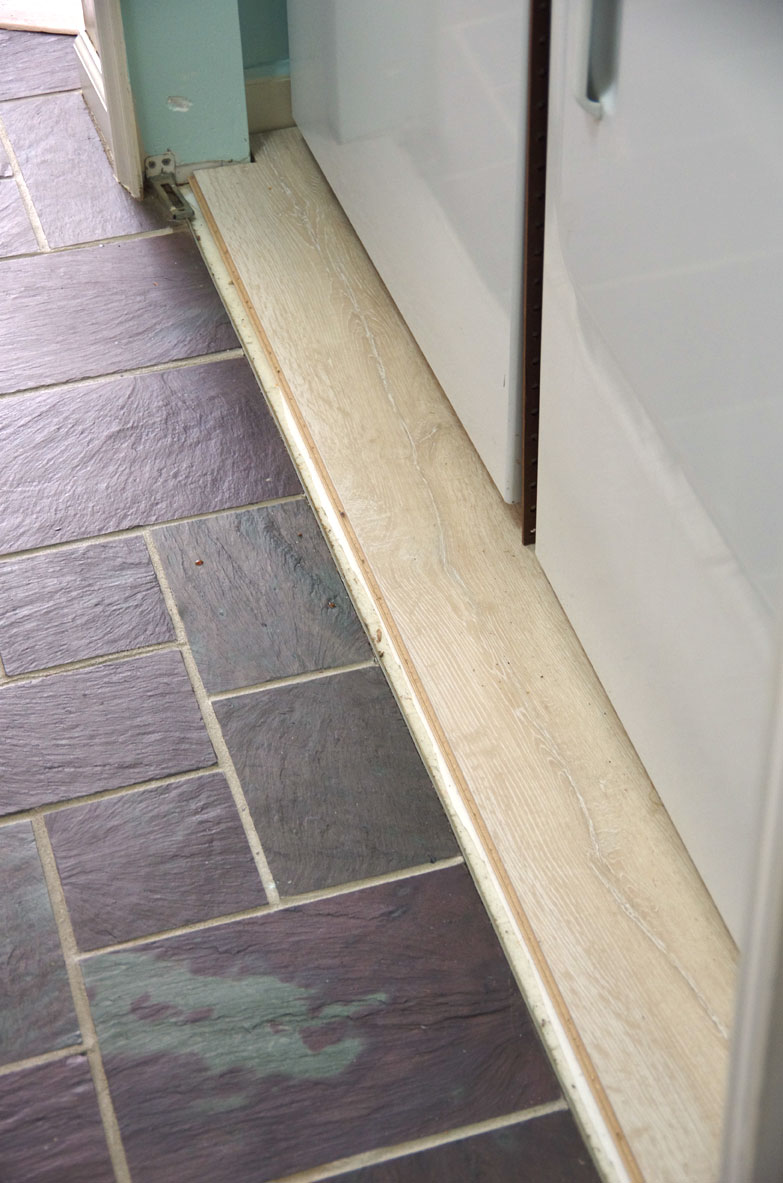 We were also (and by we I mean my son and I) able to get the new flooring installed and it makes such a big difference. We still have to finish up the trim and threshold so I'll go more in depth about the flooring next week.
Back to the cabinet. I cut out a bunch of 2-1/2″ circles out of metallic gold vinyl using my Silhouette Cameo and stuck them all over the doors of that bright pink cabinet.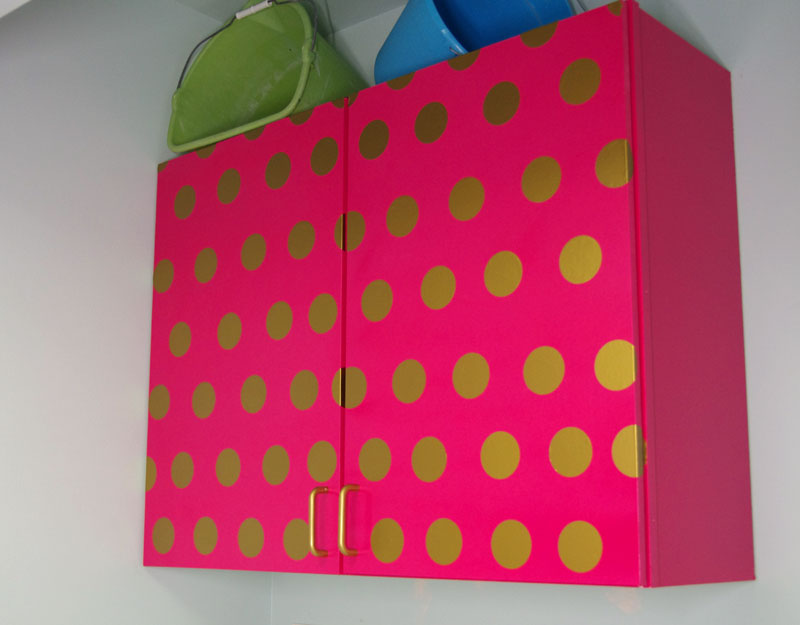 Now that I'm looking at the photo of it, I guess I really should add more dots to the side.
And since I gussied up the plain white cabinet, I couldn't very well leave the plain white washer and dryer alone could I????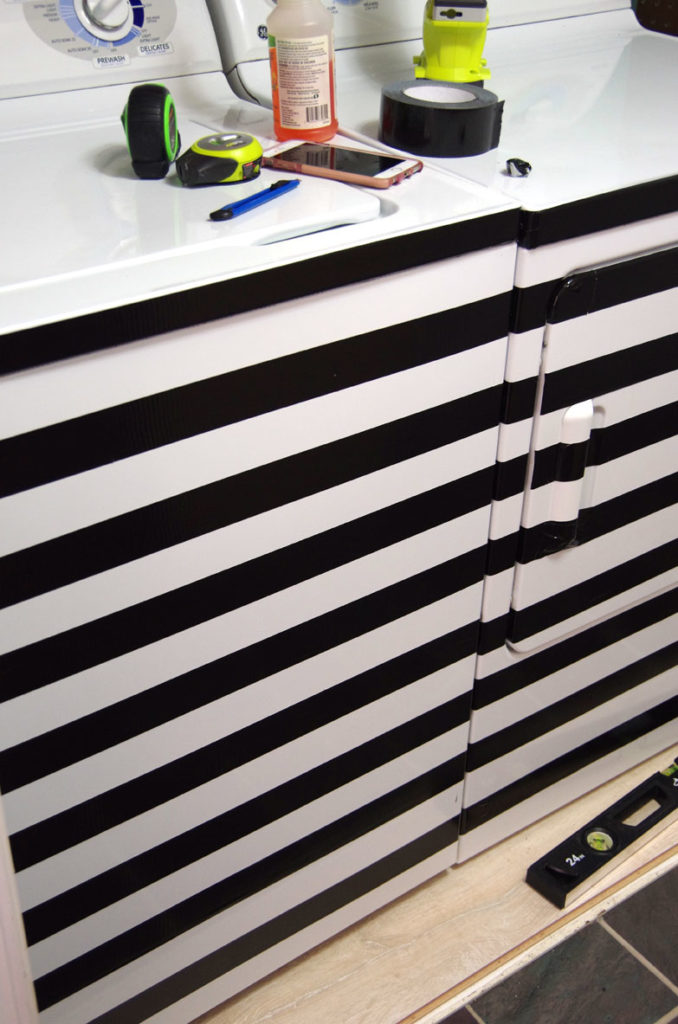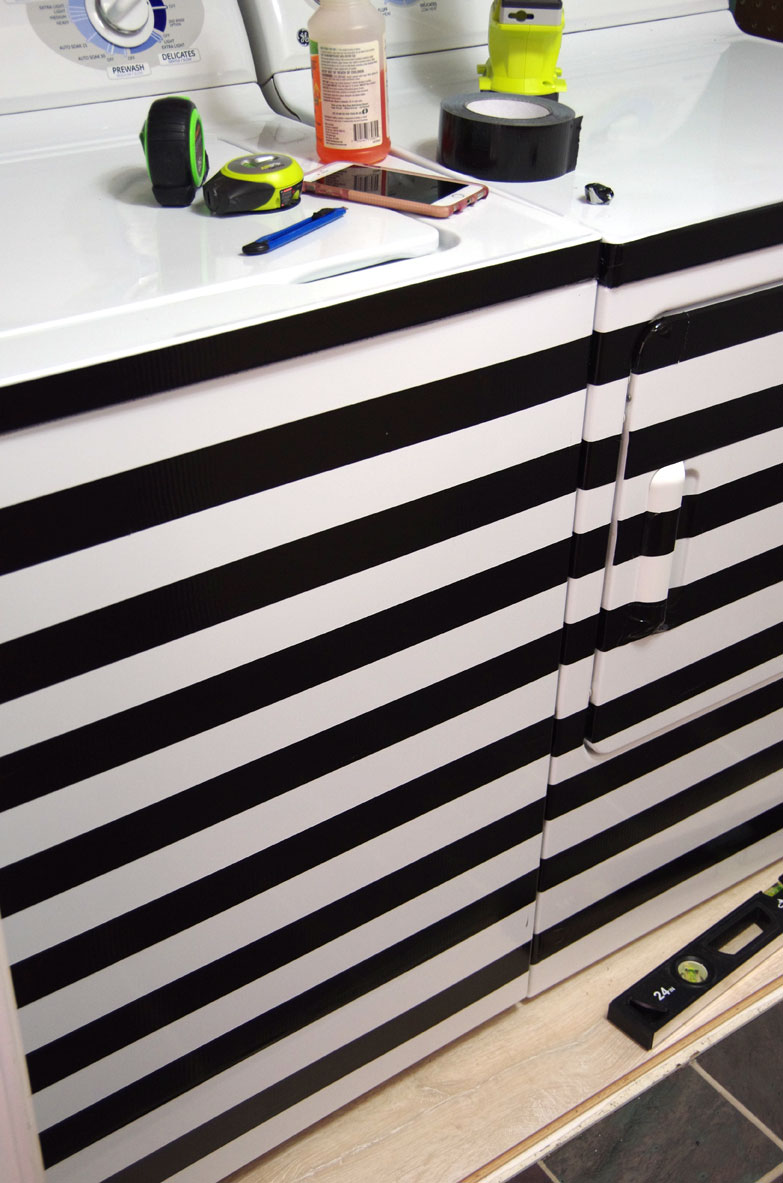 I used black Duck Tape to give them a new smart look too!
Here's where I am:
Take everything out
Clean closet
Clean and repair appliances
Paint walls & ceiling
Paint doors
Install new flooring
Flooring trim
Install a cabinet with doors
Maybe add some open shelving?
Maybe add a rod for hangers?
Install a peg board
Decorate
Reinstall the bi-fold doors
This week I'll be busy finishing up the trim around the new flooring, I'll be building and hanging shelves. I decided not to hang a rod for hangers. Instead I am going to install a peg board on the right side of the room next to the dryer. I can use this space to hang a few small gardening tools.