It is time once again for another Swap It Like It's Hot blog hop with Repurposed Thrift Store Items. Swap It Like It's Hot is when a group of fun-loving blogger buddies run out to their local flea markets, yard sales, thrift stores, etc to find a cheap treasure and send it off to a blogger buddy. The blogger buddy must then make over that treasure that was sent to them into something truly stupendous! Or at least make it into something : ) Stupendous may indeed be only in the eye of the beholder ; )  We shall see!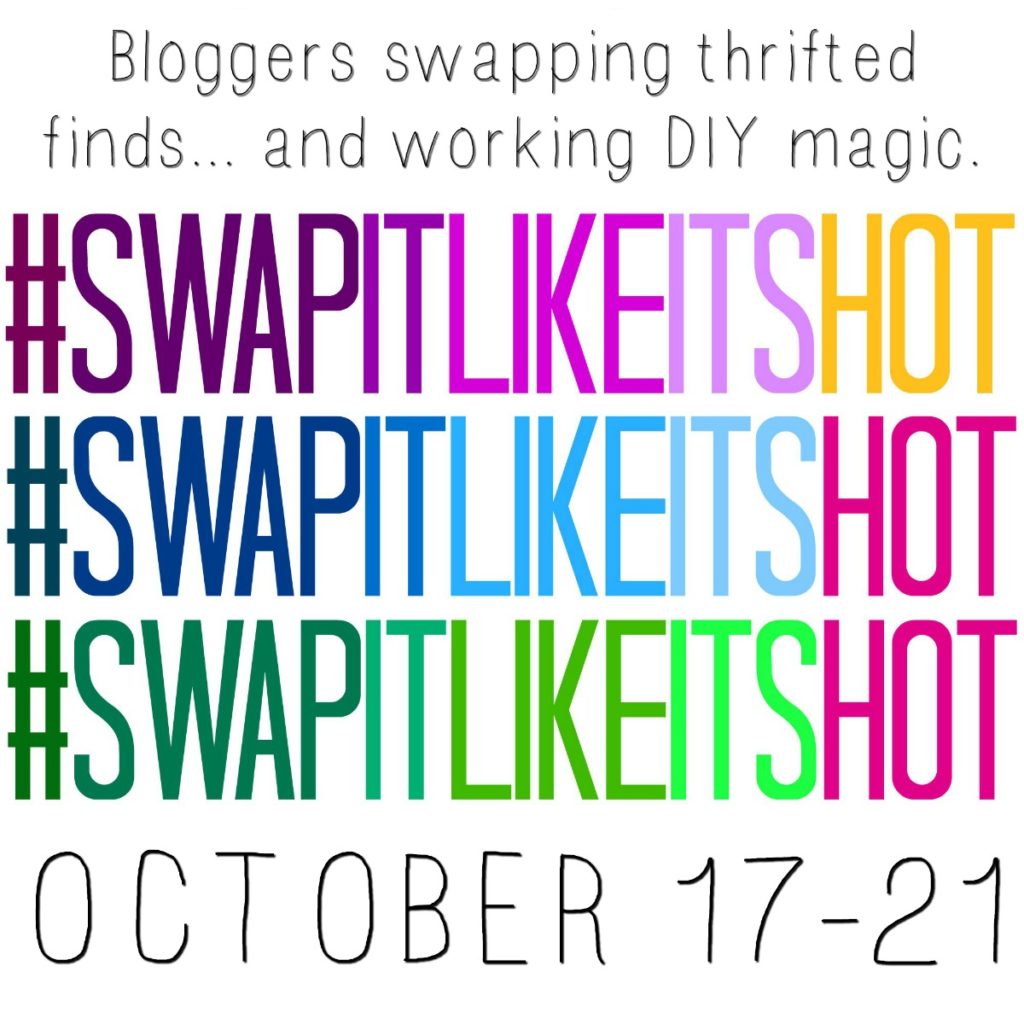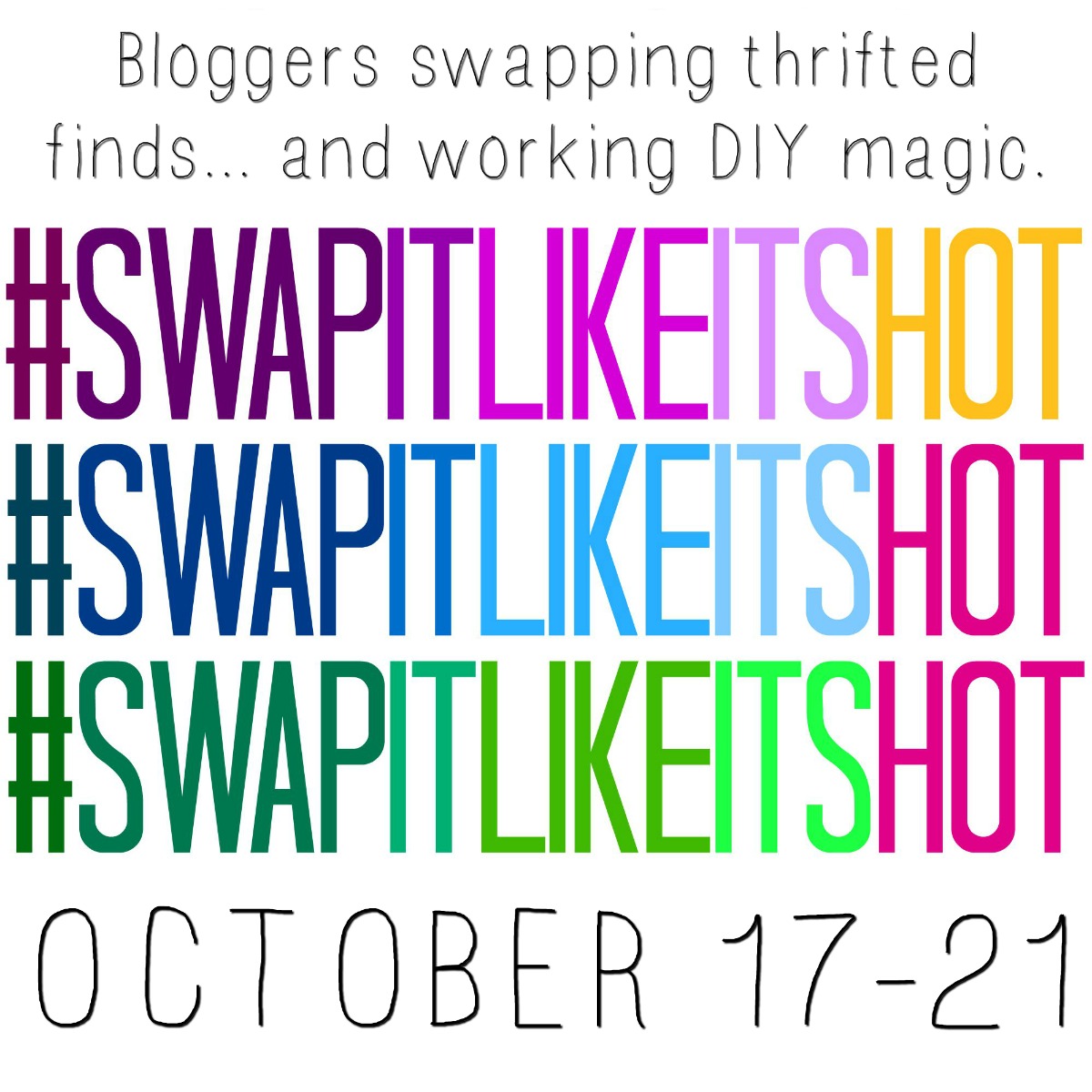 Let's get to it! Here is what I received from Colleen from 58 Water Street: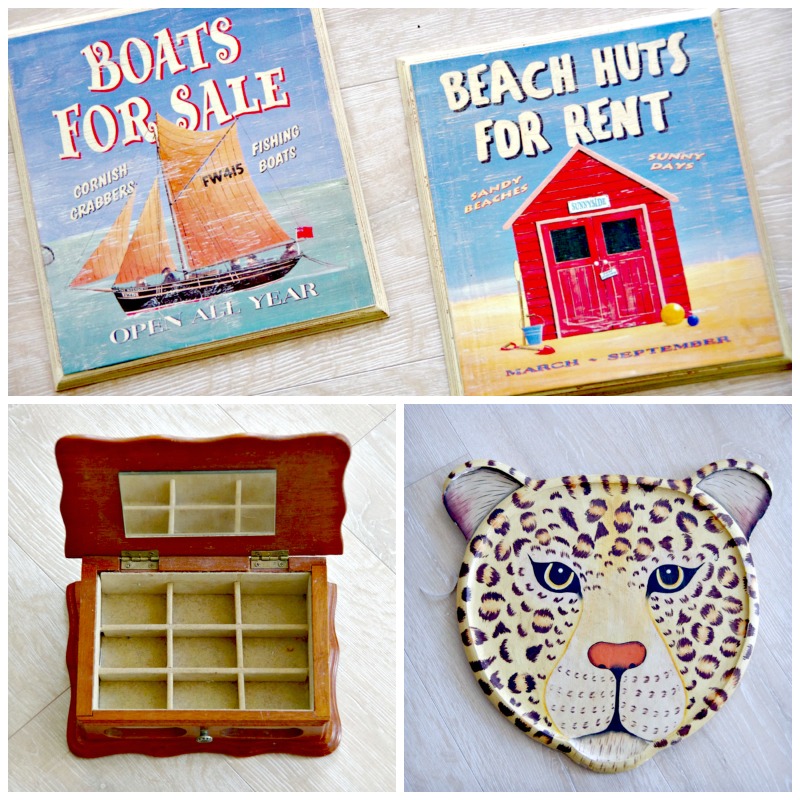 I received (starting at the top) two small wooden wall plaques. I don't know what else to call them – maybe wall art? They are cute and remind me of children's illustrated books.  Bottom left: we've all seen these: a little wooden jewelry box. And lastly, a large wooden tray? Wall art? Not sure. There is a wire for hanging on the back.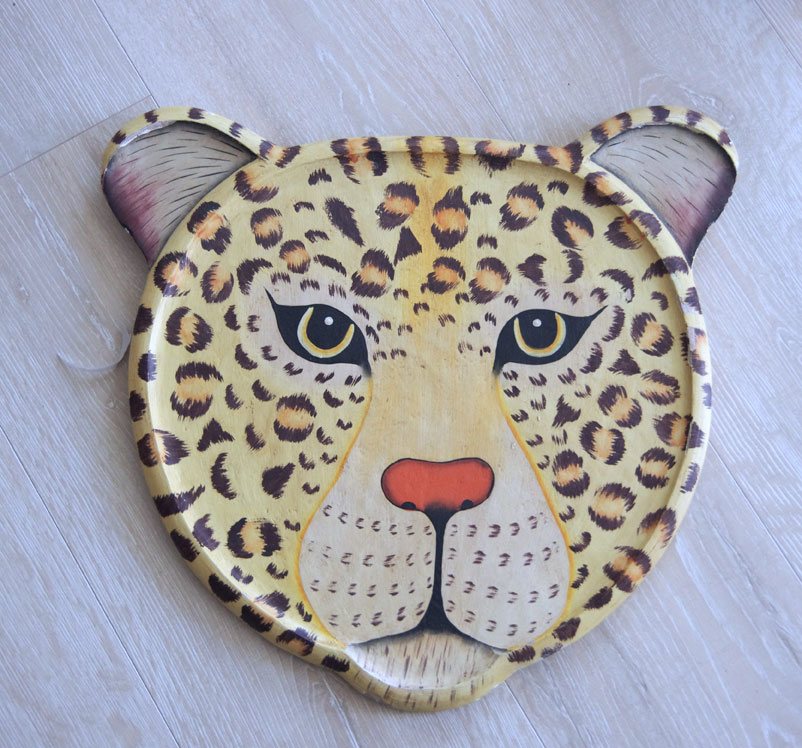 Let's start with this lion wall plaque? hanging tray? What is it???

I started by removing the wire hanger on the back. Then I took it to my scroll saw and cut off the ears and chin.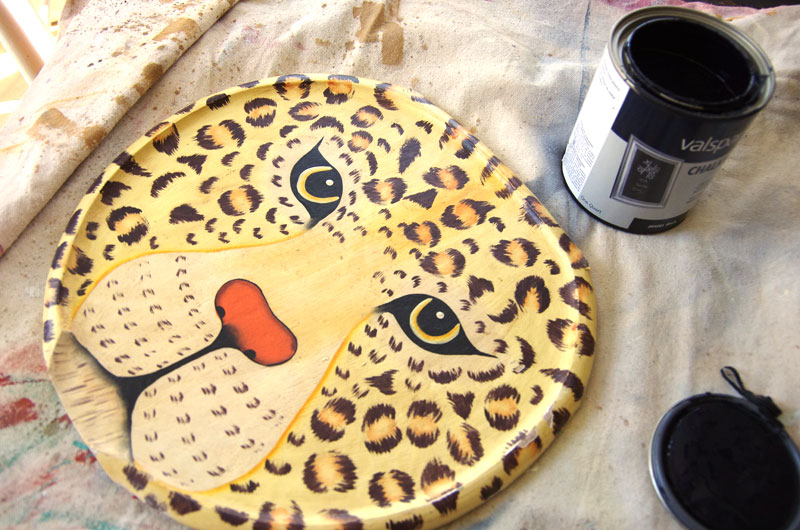 To be honest, at this point I still wasn't sure where this was going. I thought maybe a tray? I continued on and applied two coats of chalkboard paint.
As I was seasoning the tray with a piece of chalk, I thought maybe a portable tic tac toe board? Yeah, pretty lame, I know!
The the light bulb went off! The tray had a sort of a pumpkin shape to it. If you squint and tilt your head a little ; )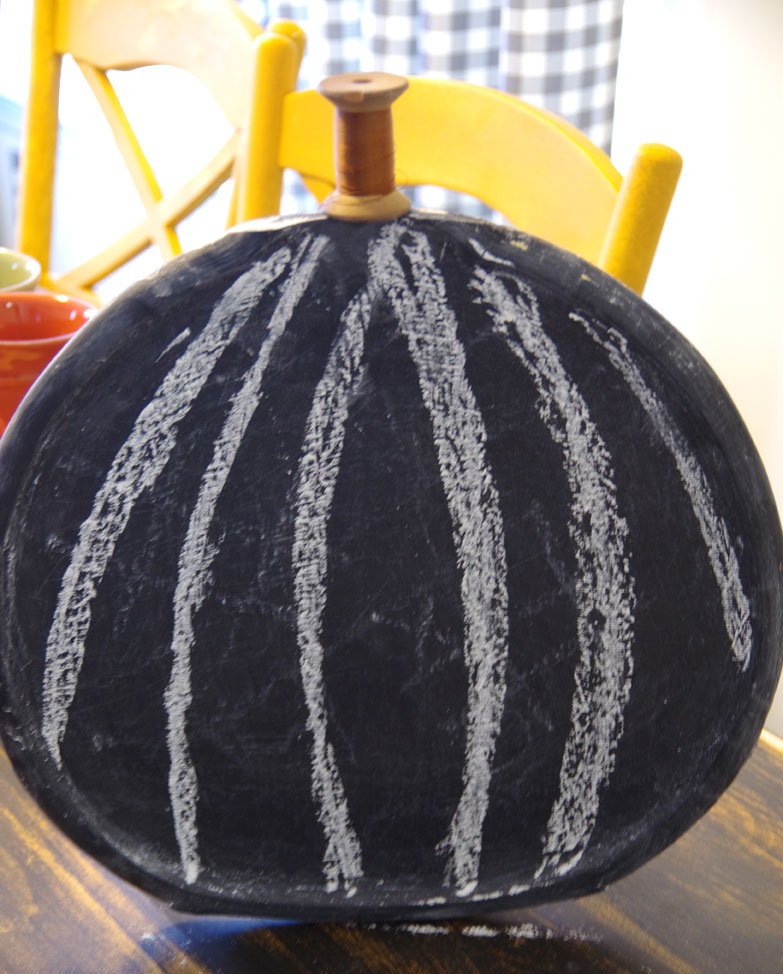 I added an old spool of thread to act as the stem. I think it's kinda cute! What do you think! I'd love to hear what you would have done with the tiger tray!
Now let's move on to the two wall plaques.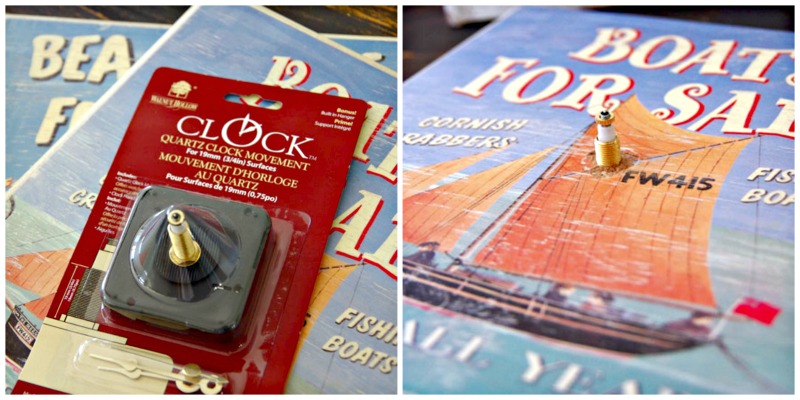 This was a simple makeover. I simply drilled a hole in the center of one of the plaques and inserted a clock kit! Doesn't get any easier than that. I really like the looks of those plaques and didn't want to change them much.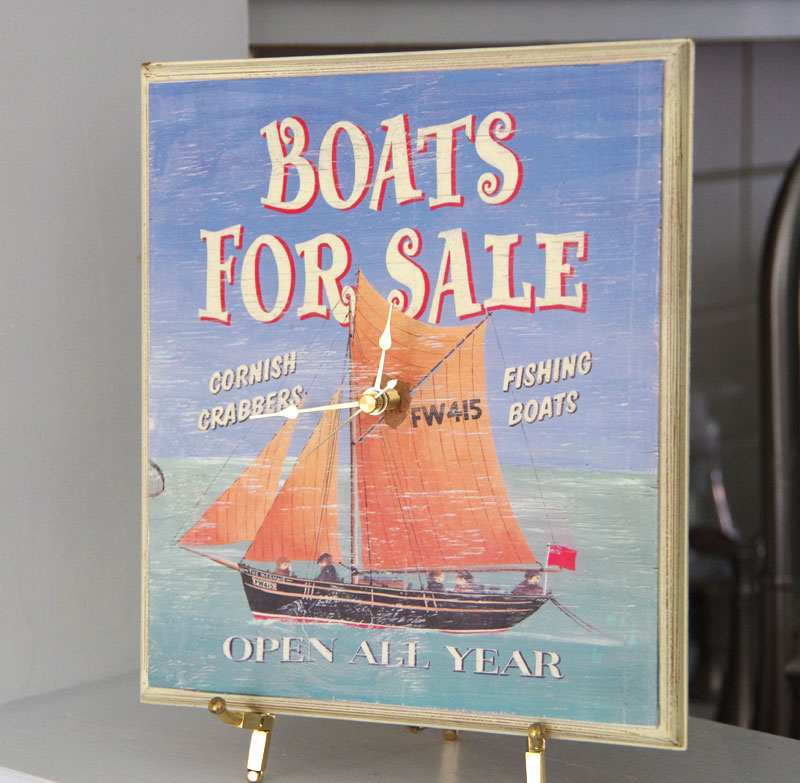 A perfect clock for a beach home!
Lastly, let's take a look at the jewelry box: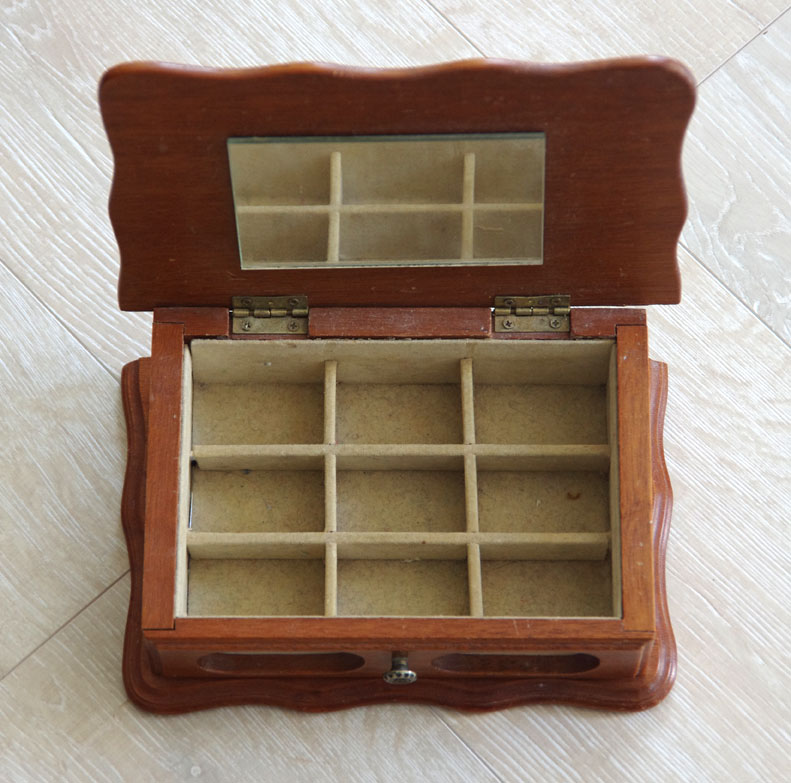 I think we've all had one of these, right? Or something very similar. If you've been around Create & Babble for a while, you may remember this jewelry box makeover.
While this box is too small to become a vintage love letter box, it is the perfect size to store tea bags!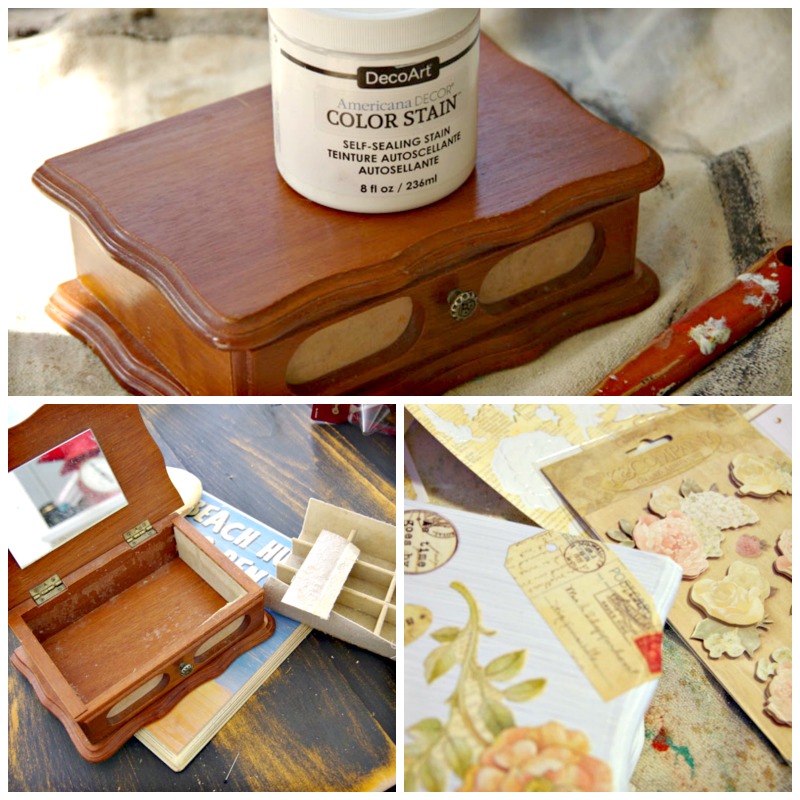 Another easy makeover: I simply removed the dividers from inside then painted the whole thing with a few coats of DecoArt Americana® Color Stain™ in white. After the stain dried, I raided my scrapbook sticker stash for vintage-looking stickers. After adhering the stickers, I brushed on clear sealer.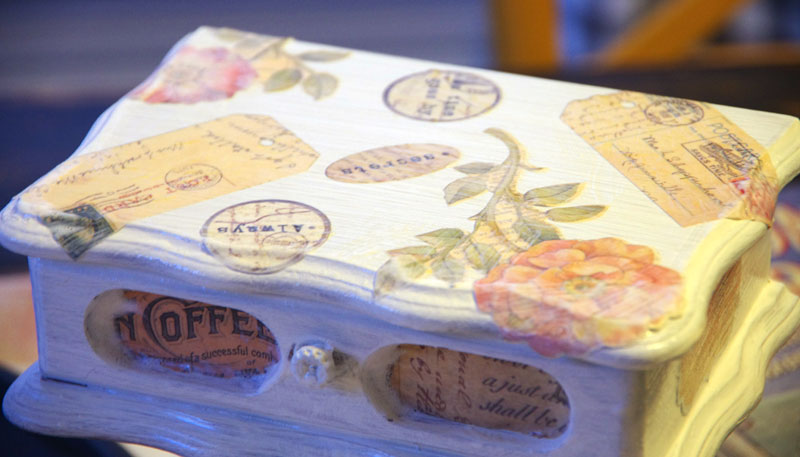 I'm so happy with how this turned out!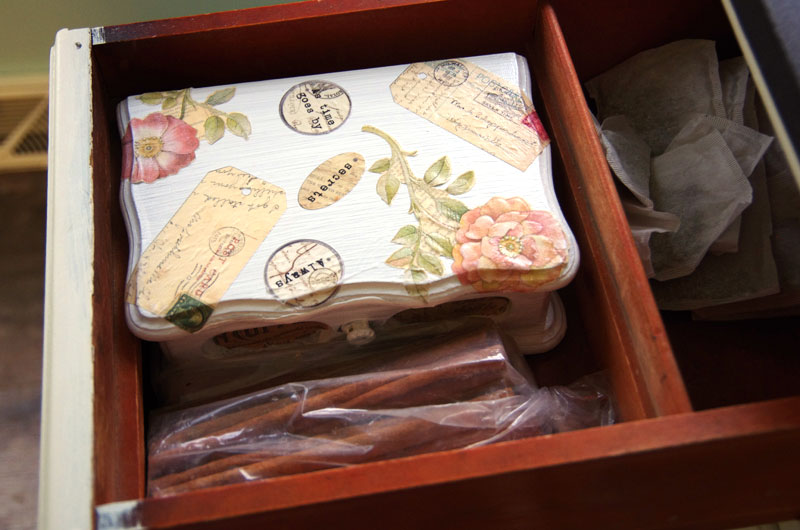 And it fits perfectly in drawer of my kitchen island!
What did I find and send to my blogger friend, Karen from Dogs Don't Eat Pizza? I sent her these two spools that I found for $4 at a thrift store: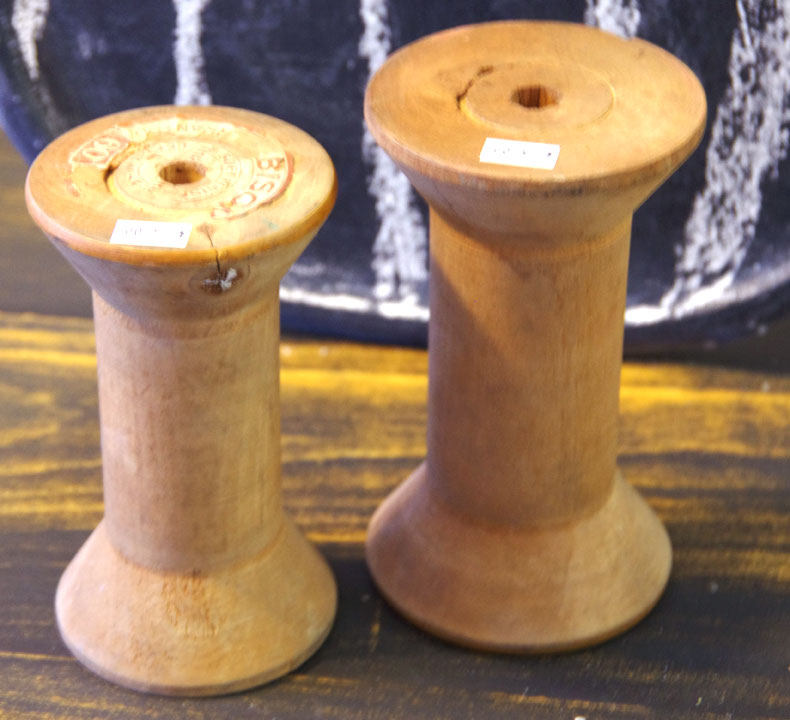 I like them so much that I bought two for myself! To see what Karen did with her spools be sure to click here!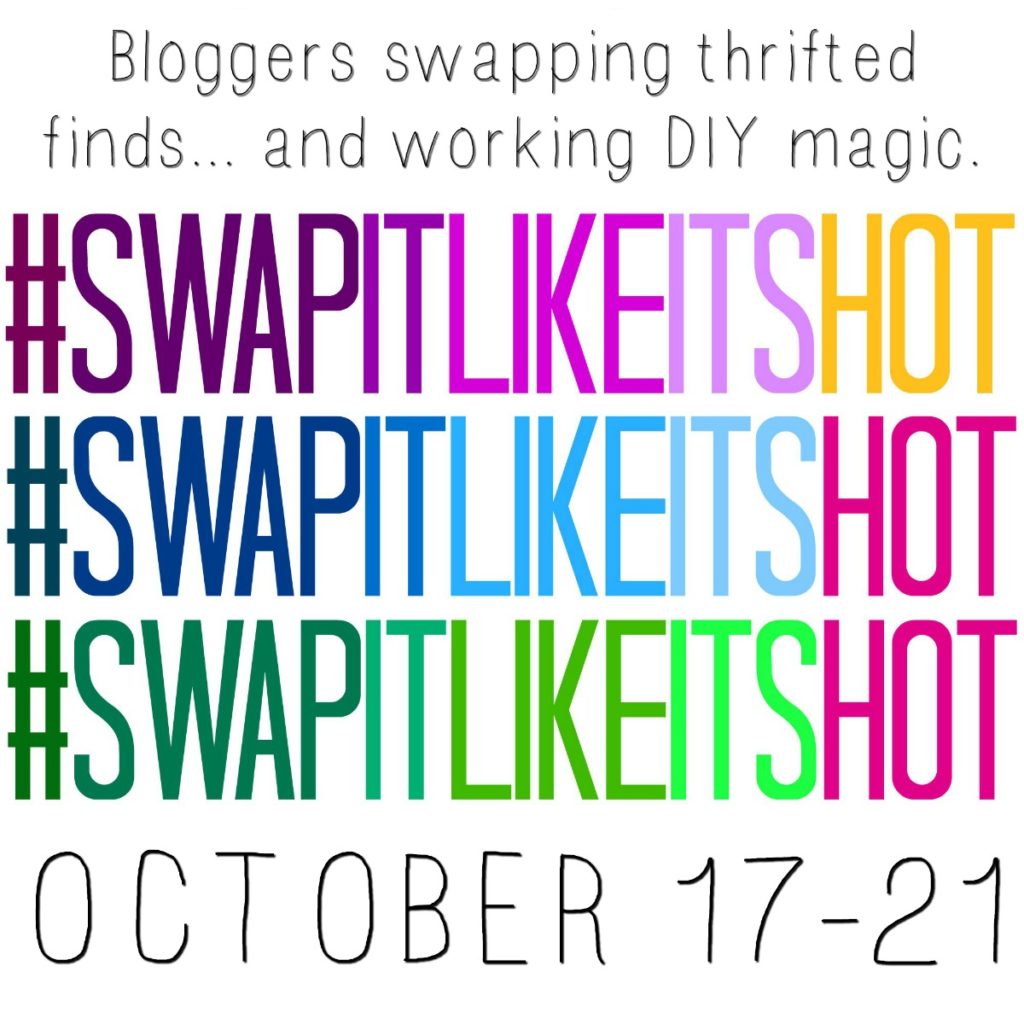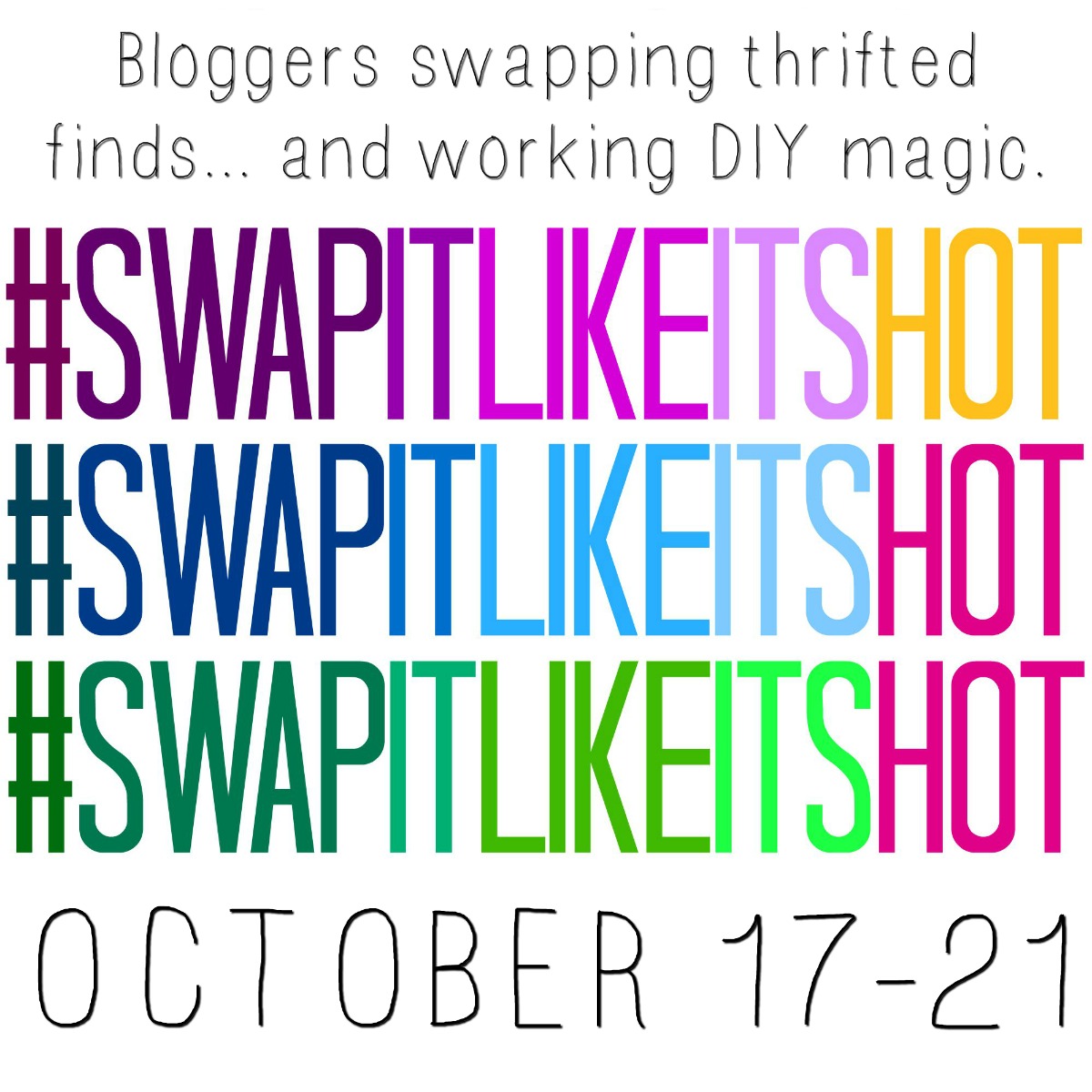 MONDAY
TUESDAY
Confessions of a Serial Do-It-Yourselfer
WEDNESDAY
THURSDAY
FRIDAY