Have you ever heard about or seen the Popcorn Box Halloween Party? I hadn't either until this year. For the past couple years Laura, of Laura Kelly Designs and Me and My Inklings, has hosted a Popcorn Box Halloween Blog Hop and this year, I was asked to participate! The gist of the hop is that a bunch of bloggers are given a popcorn box and asked to create something…anything, as long as it is uses the box. Before I go into how I turned my plain popcorn box into a super glam treat box, let me tell you that there is a giveaway with this hop and the winner could be YOU!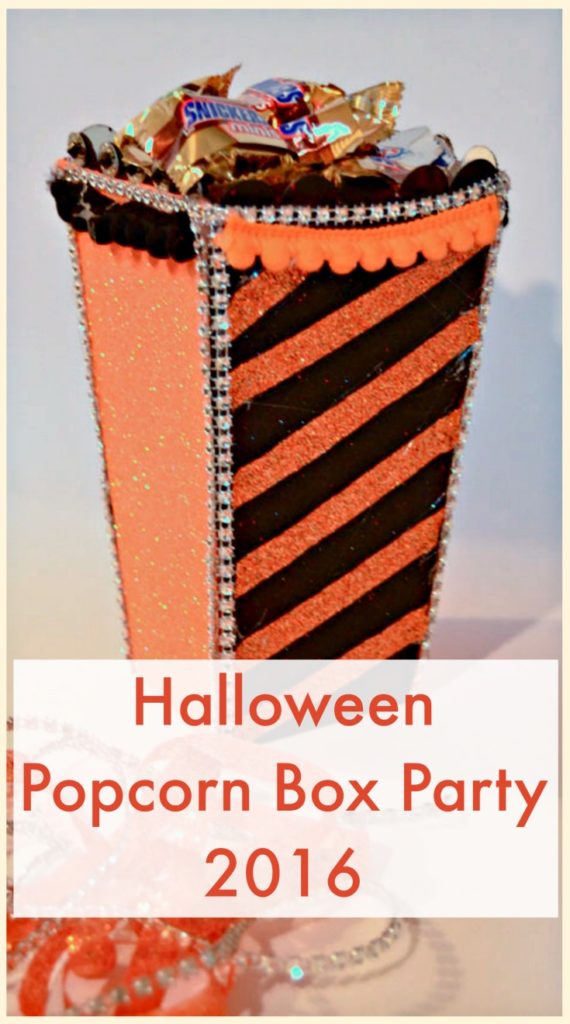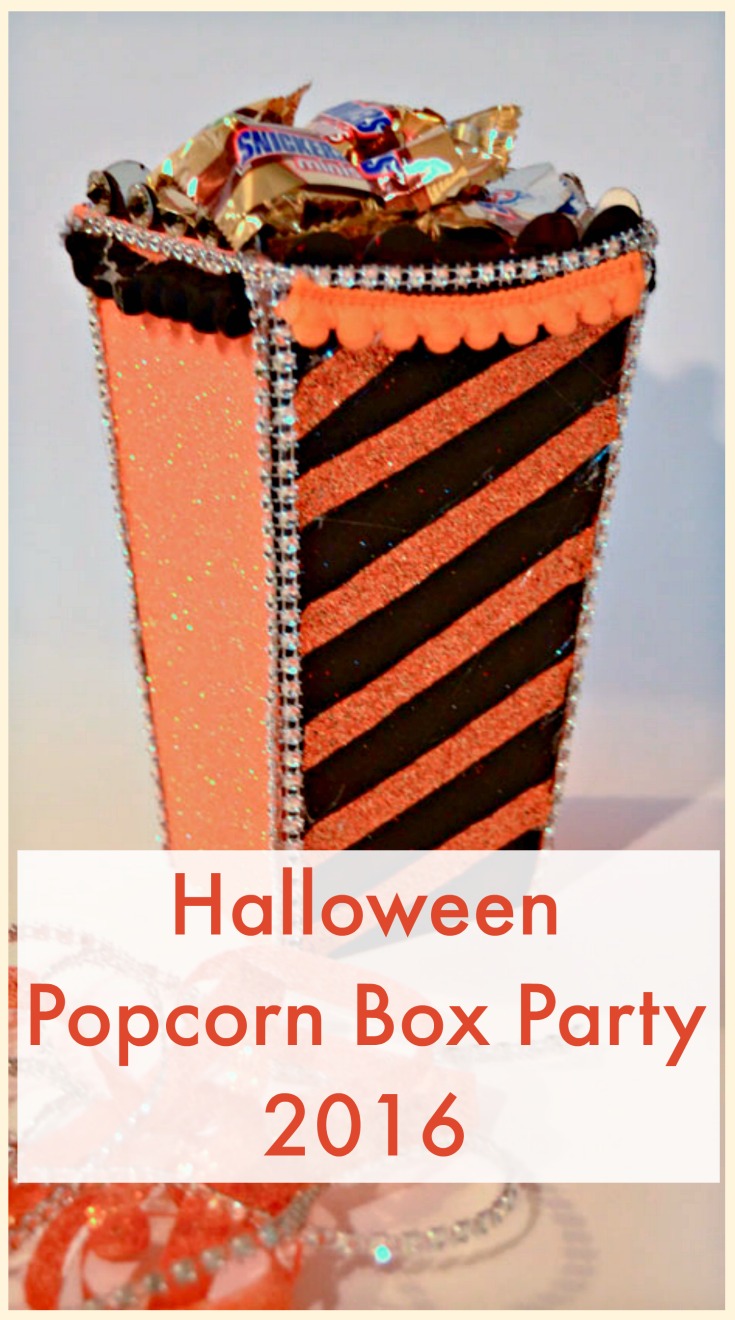 Popcorn Box Halloween Party
This year the boxes were provided by World Market who are also sponsoring a contest! WooHoo! Everyone loves a contest and all three of these prizes would be awesome to win so, be sure to scroll down to the bottom of this post and get entered, via Rafflecopter.
The prizes are:
$50 World Market Gift Card
Sizzix Big Shot Machine (or Ellison Superstar) and Laura Kelly Dies – Value $100
Adorn It Planner Kit (Planner, Laura Kelly Papers and Stickers) – Value $65
Udderly Smooth Prize Pack with Hat and Mug – Value $75
DIY with Laura Kelly Crafty Stash (Kunin Felt, Expressionery Stamp, Expo International Pom Pom Trims and Tombow Products) – Value $100
Now on to the crafting fun!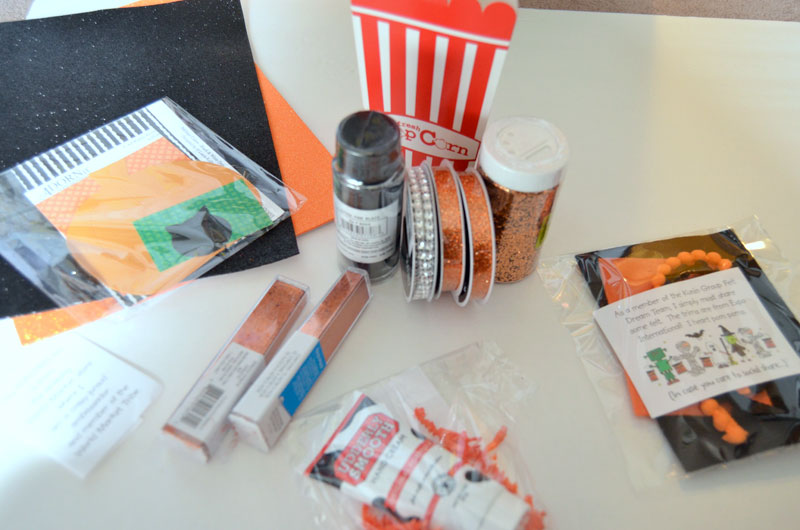 This is where we get to have some fun and not take ourselves too seriously. I knew right away that I wanted to make my popcorn box a glitzy glam treat box. I think a row of these would be fun to display at a Halloween Party to serve treats and snacks.
I used two sheets of adhesive glitter foam. One in orange and one in black. I was originally going to use glue and glitter but then I saw these glitter foam sheets and thought they would be a whole lot less messy to use than glitter. Boy was I right! I simply traced the shape of the box onto the back of the glitter foam sheets then cut out the shapes with scissors.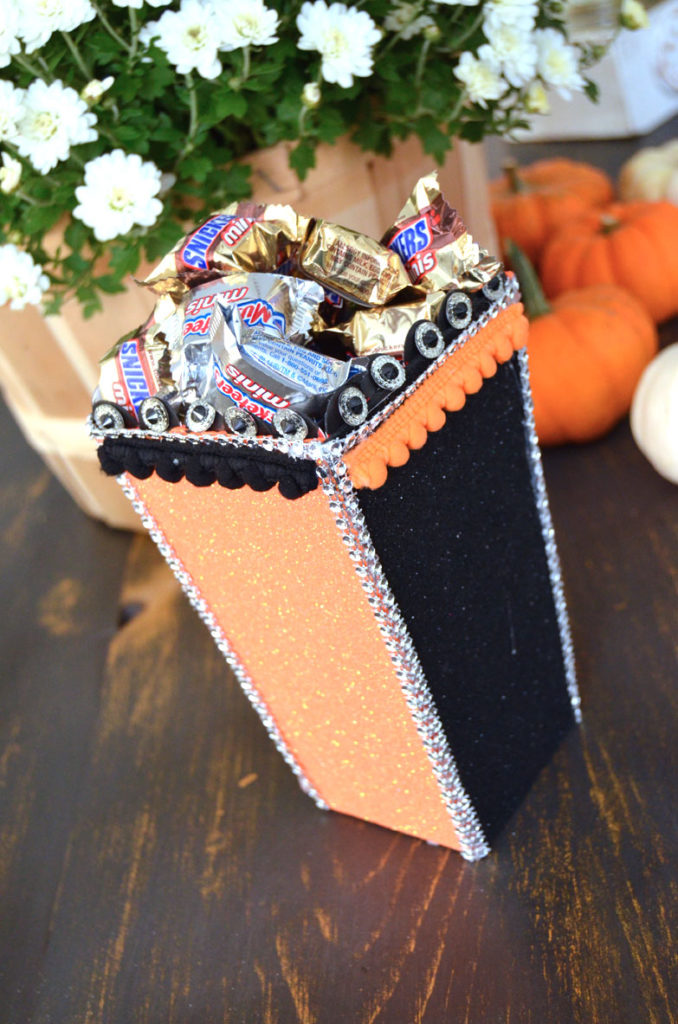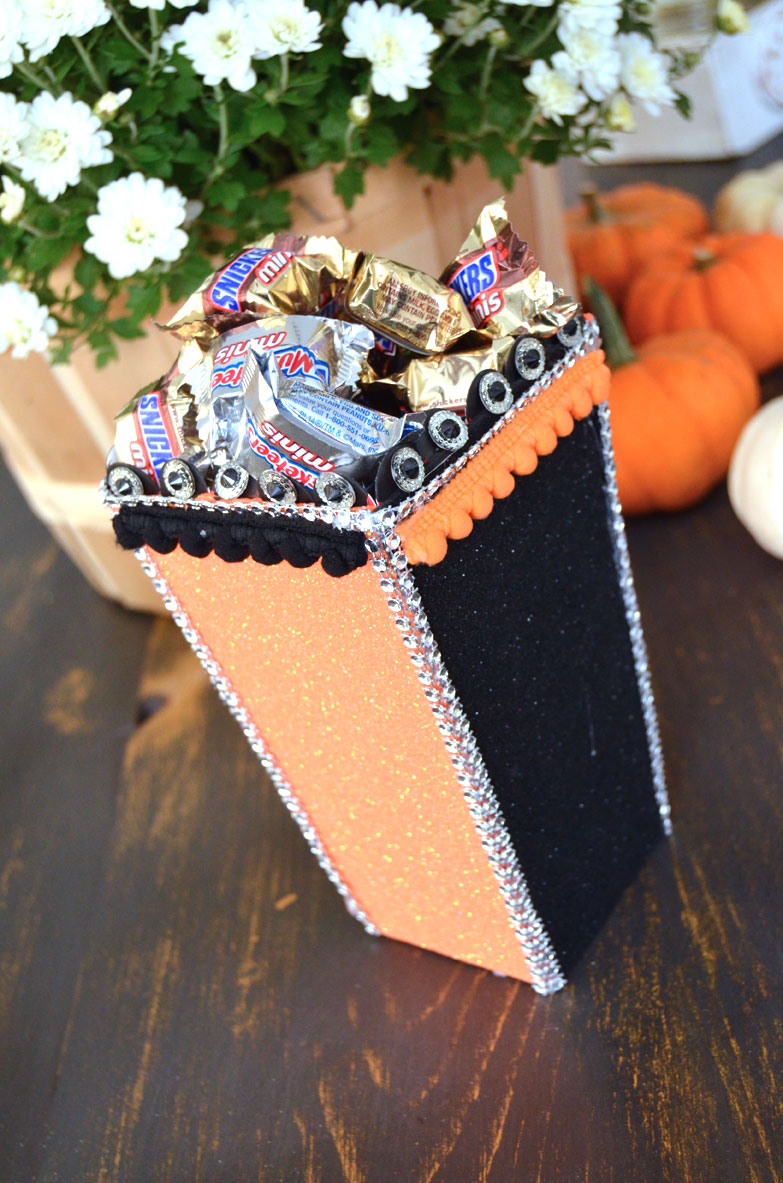 One of the other Hop sponsors is Expo International and they sent along some pom pom trim in black and orange. I added the trim to the top of the box.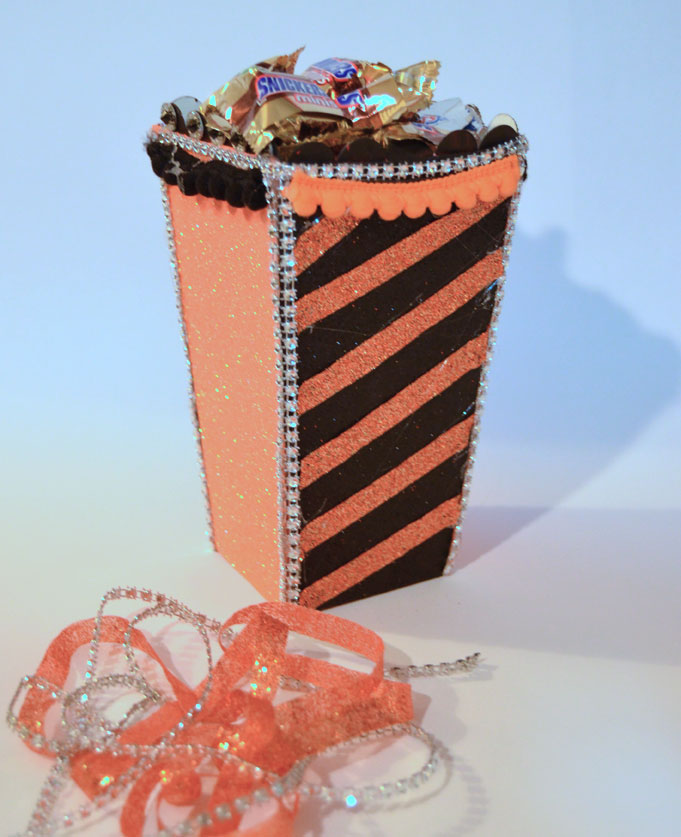 To add more glitz and glam, I glued on strips of glitter ribbon that I found at Michaels.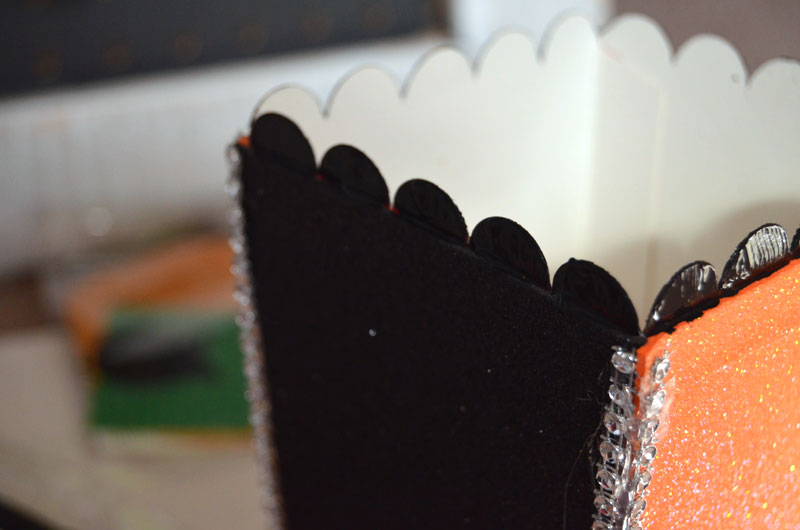 I went through my sticker stash and found the black sparkly stickers that I added to the top edge of the box.