Welcome to Week 4 of the One Room Challenge. The laundry room is well on it's way. And I must say that it has certainly come a long way, that's for sure! This past week's progress was installing and trimming out the flooring.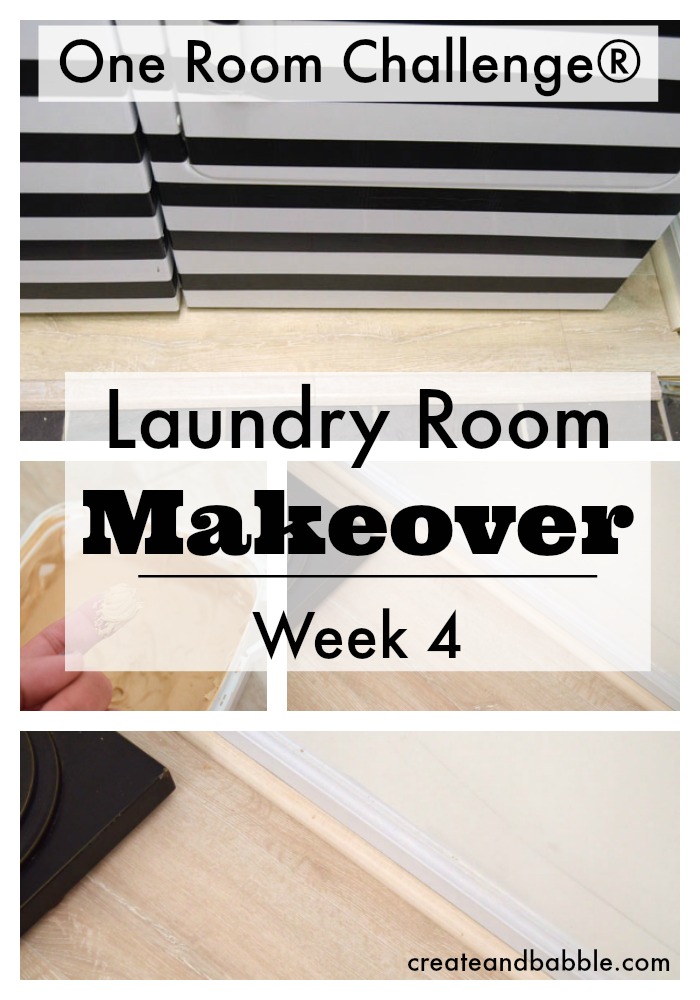 Need a reminder of where I started?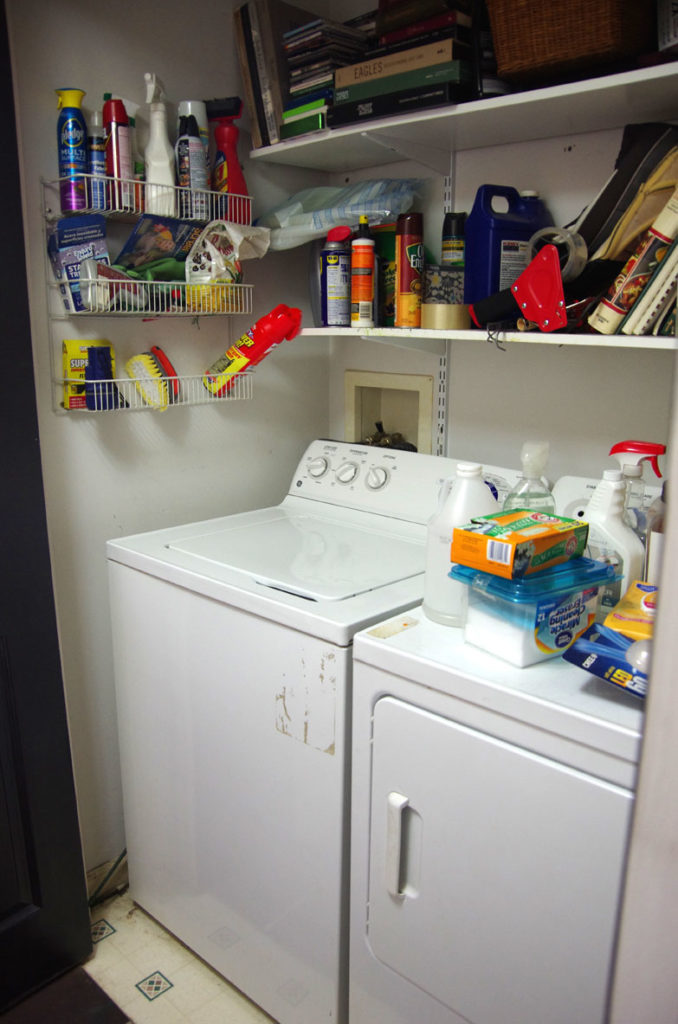 My flooring sponsor for the One Room Challenge® is Quick•Step Flooring. Quick•Step provided the Reclaimé White Wash Oak Planks for both my family room and the laundry room. I received the flooring in exchange for an honest review. All opinions are my own. This post contains affiliate links.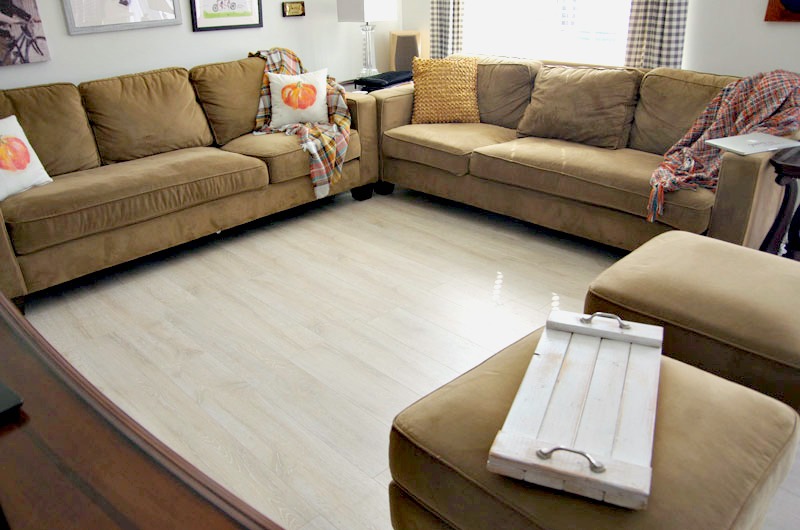 I love the light, bleached appearance of these wide planks. My laundry room and family room are looking so much bigger, brighter, and cleaner. I have to do a double-take every time I look at them!
The flooring installation in the laundry room went quickly and smoothly. After all we have experience with this flooring ; ) It only took us a couple of hours. Quick•Step uses the Uniclic® system. Uniclic® is a revolutionary system for installing laminate floors without using glue. The panels can be clicked together simply, thanks to the ingenious shape of the tongue and groove. The floor floats and is installed without glue. You can walk on the floor during and immediately after installation. The washer and dryer went back in the same day! Which is a good thing since there's no other place to put them in this house!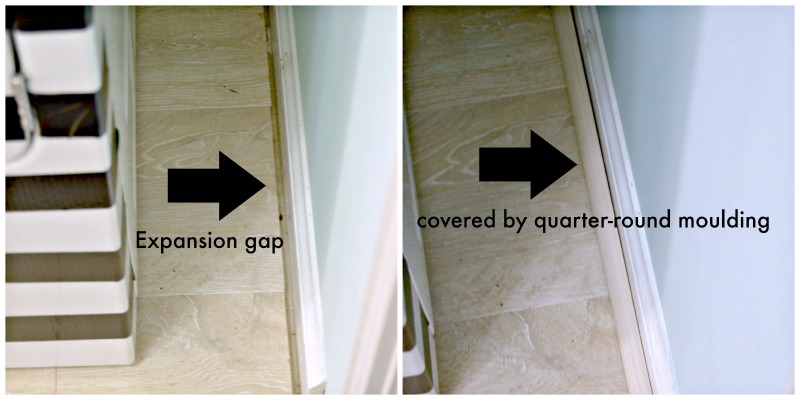 After the planks were installed, it was time to install the trim. I chose to use quarter-round moulding to cover the expansion gaps around the perimeter of the rooms.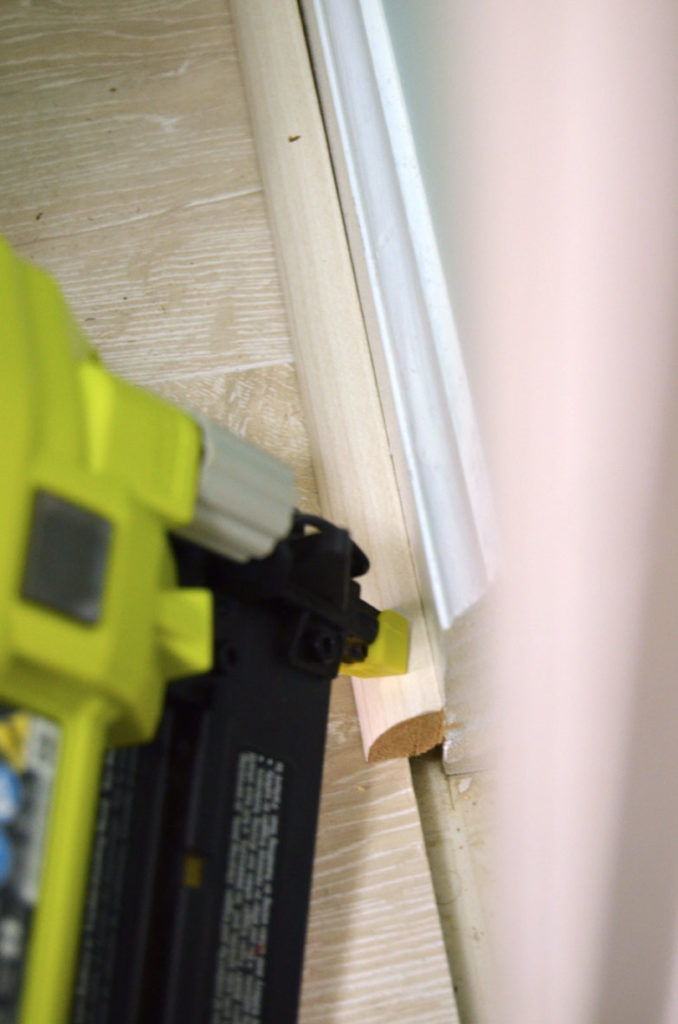 I used my Ryobi Airstrike Brad nailer to attach the quarter-round to the baseboard. Then I was left with a lot of these little holes: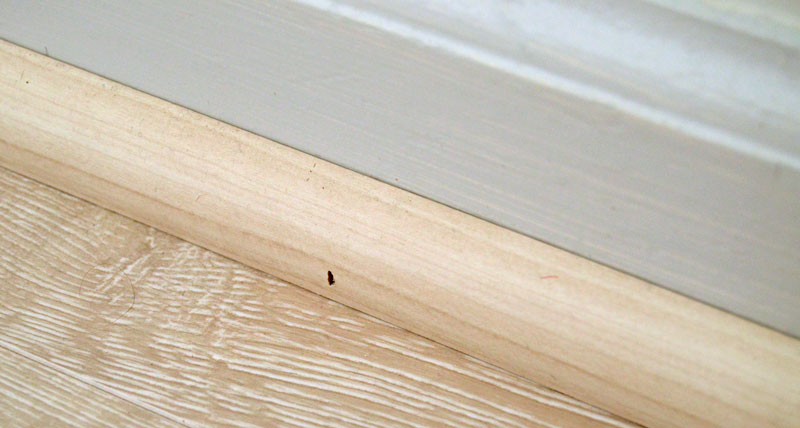 Next I went around with my little tub of wood filler and filled all of the little holes.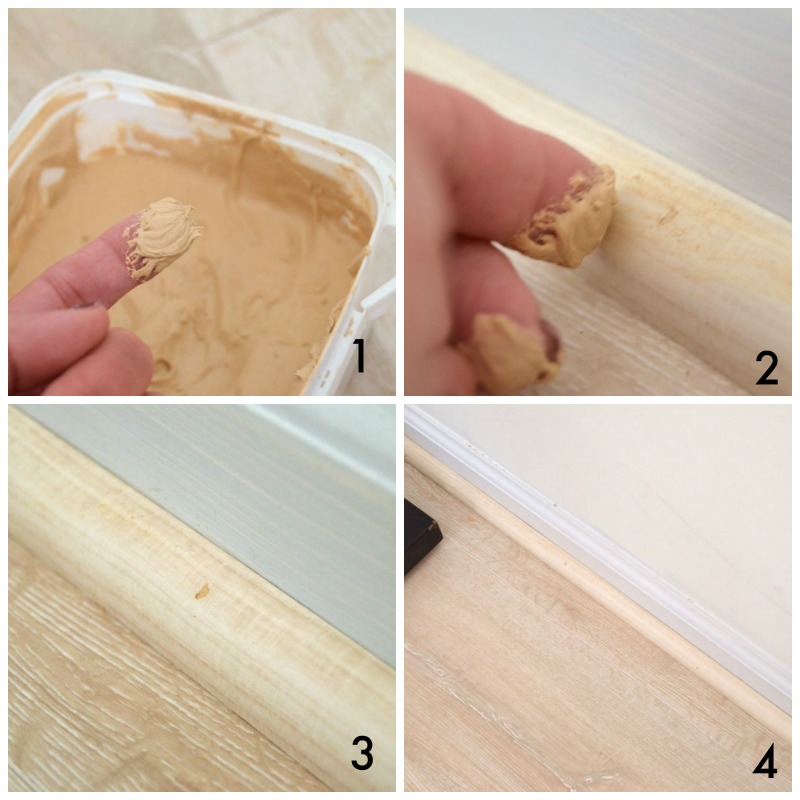 Filling the holes didn't take long at all. I just went around the room and rubbed a little wood filler across each hole. Then I went back over the filled holes with a barely damp paper towel and wiped away the excess wood filler.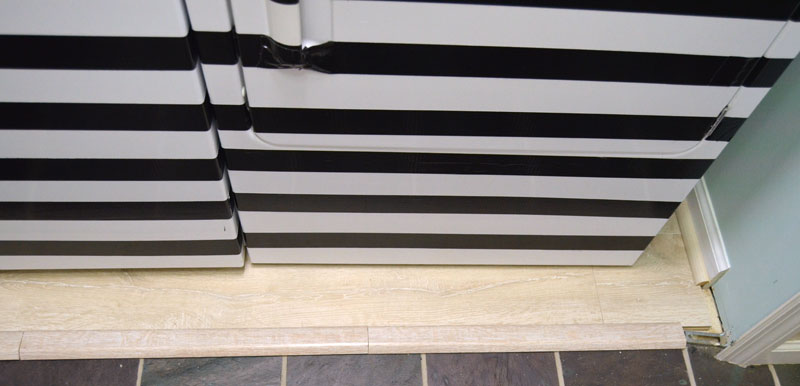 Only two more weeks to go! I'm ready for this renovation to be done!
Here's the list:
Take everything out
Clean closet
Clean and repair appliances
Paint walls & ceiling
Paint doors
Install new flooring
Flooring trim
Install a cabinet with doors
Maybe add some open shelving?
Maybe add a rod for hangers?
Install a peg board
Decorate
Reinstall the bi-fold doors
Four more things to cross off the list! It's going to be a busy week.