As many of you know, we live in a small condo which means we don't have our own backyard. What we do have is a small deck surrounded by a grassy area (known as a common area owned by all of the residents) and a parking lot. Our outdoor space was looking old, sad, and worn. It was time for an outdoor refresh. But this refresh needed to be done on a budget.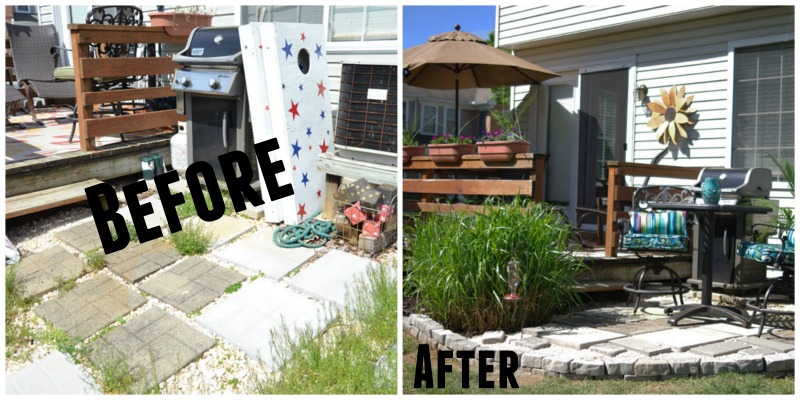 Lowe's sponsored this outdoor refresh on a budget, but the story is my own.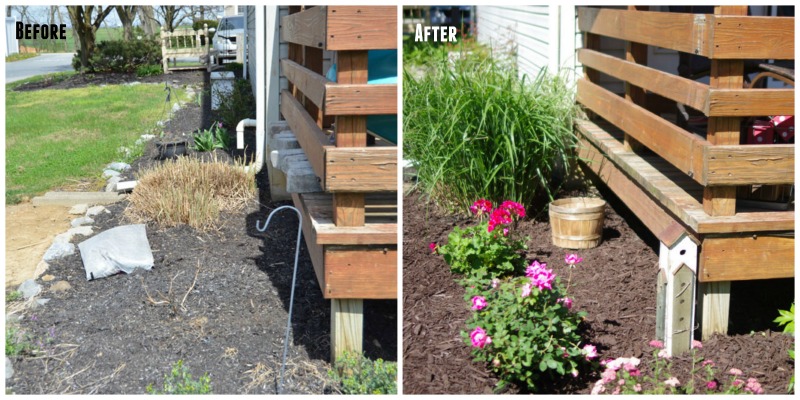 Because the back of our condo faces the parking lot and the common area, this means that our outdoor oasis is somewhat like a fishbowl. Meaning everyone can see in! Not very conducive to outdoor relaxing and dining! However with a few tips and tricks and a bit of help from my friends at Lowe's, I was able to "extend" our living space and create an inviting "backyard" space for us in which to relax and not feel like we are on display while we are outside enjoying the sure-to-be-here-soon warm weather.
Following are the steps I took to refresh my outdoor space on a budget.
Step One – Clean up the flower beds and replace deteriorating border rocks
As you can see in the image above, the flower beds surrounding the deck were bordered with rocks. Rocks of different shapes and sizes that had shifted dramatically over the years. These had to go. So the first things I did:
remove all of the old rocks and replace with new border pavers
pull the weeds
add new colorful flowers and plants
add new thick layer of mulch from Lowe's.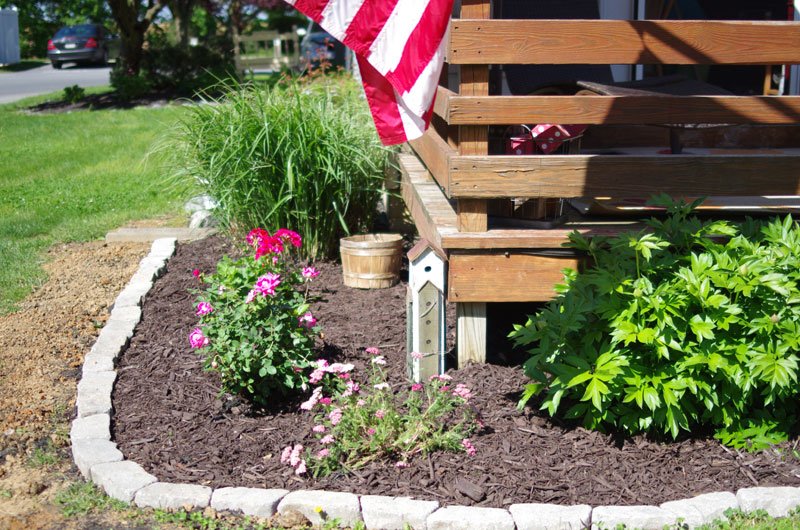 So much better already for such a relatively small investment!
Step Two – Refresh patio
Next it was time to turn my attention to our "make-shift" patio.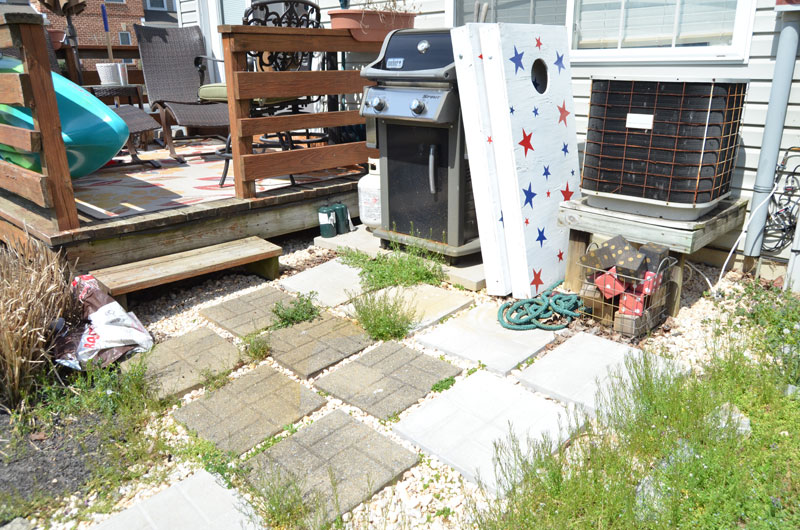 In an attempt to expand our outdoor space beside the deck last summer, we threw in a few pavers, a bag or two of decorative stones and called it done. That plan didn't work out so well for the long-term as we soon found out!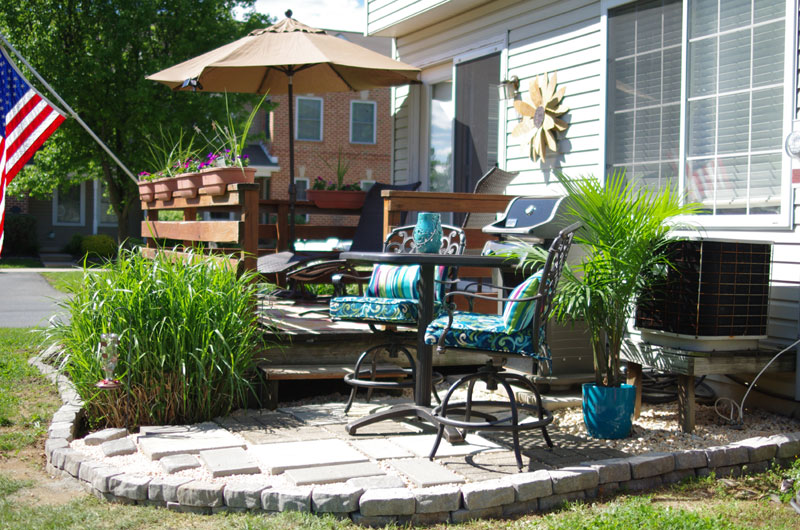 So we redid it. The right way this time! This involved removing the pavers and stones, then laying down a very thick, compacted, and level layer of paver sand. We then added back the pavers and decorative stones. With the two-layer border, the space now has a neat, clean, cohesive (and level!) look. And good luck to any weeds that try to make it through that thick layer of paver sand!
We are thrilled with how our outdoor space looks now!
Step Three – The finishing touches!
Lowe's has a beautiful selection of coordinating outdoor pillows, cushions, and accessories to help you refresh your space too! Take a look at what I chose: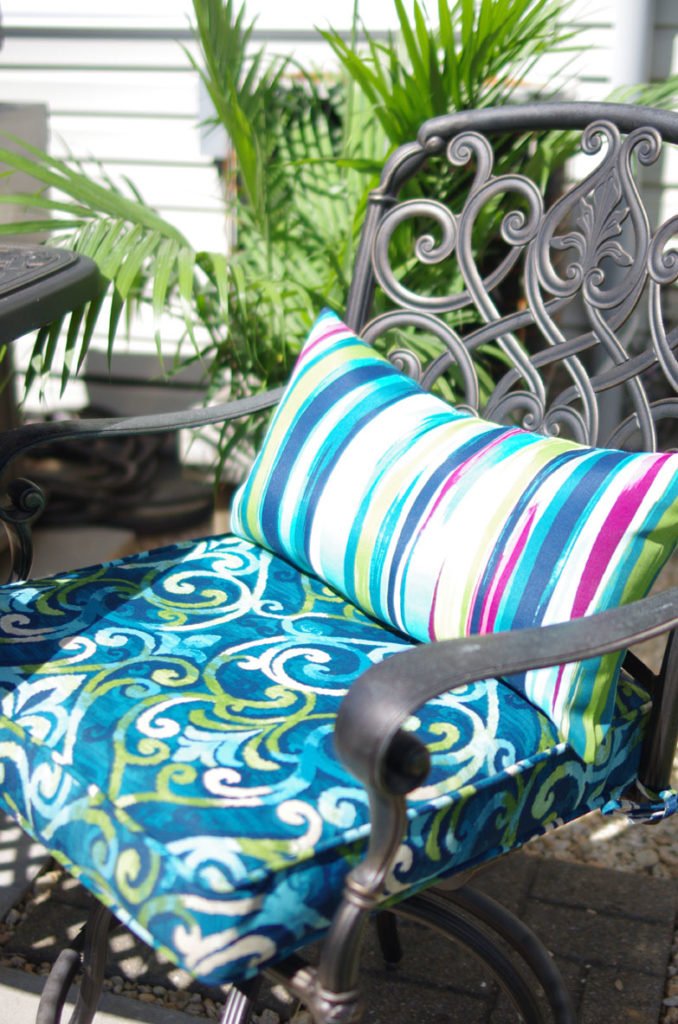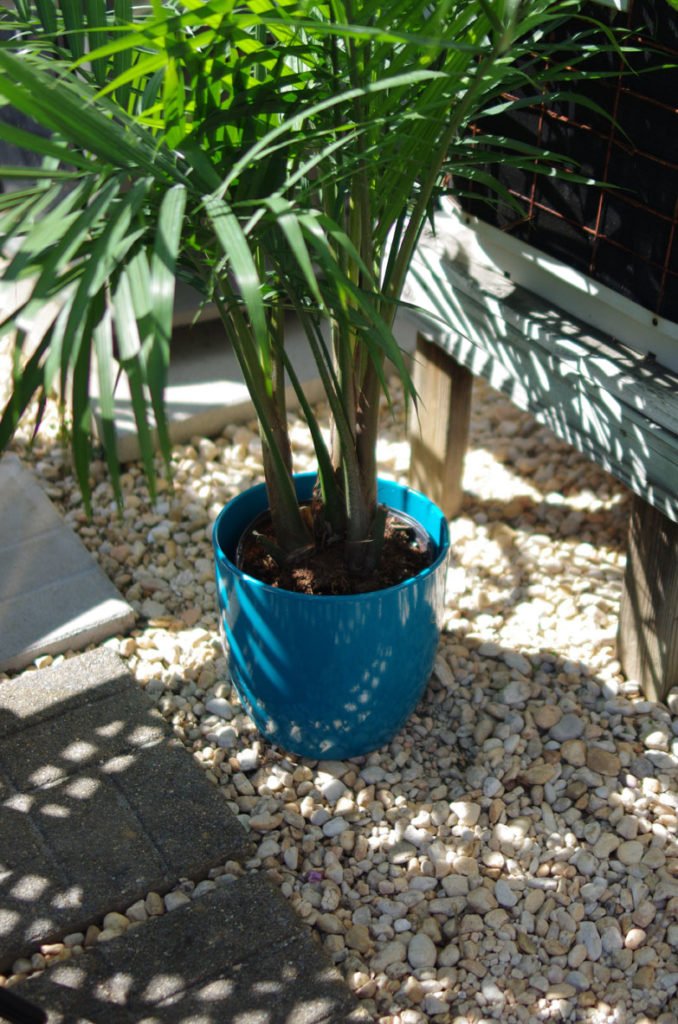 This potted Majesty Palm is one of my favorite details in this whole makeover. I placed it in front of the old, rusty air conditioning condenser to help hide it.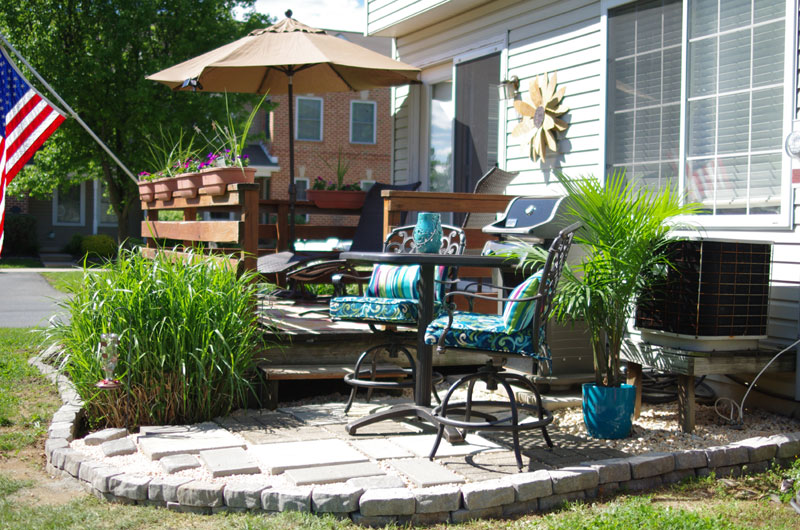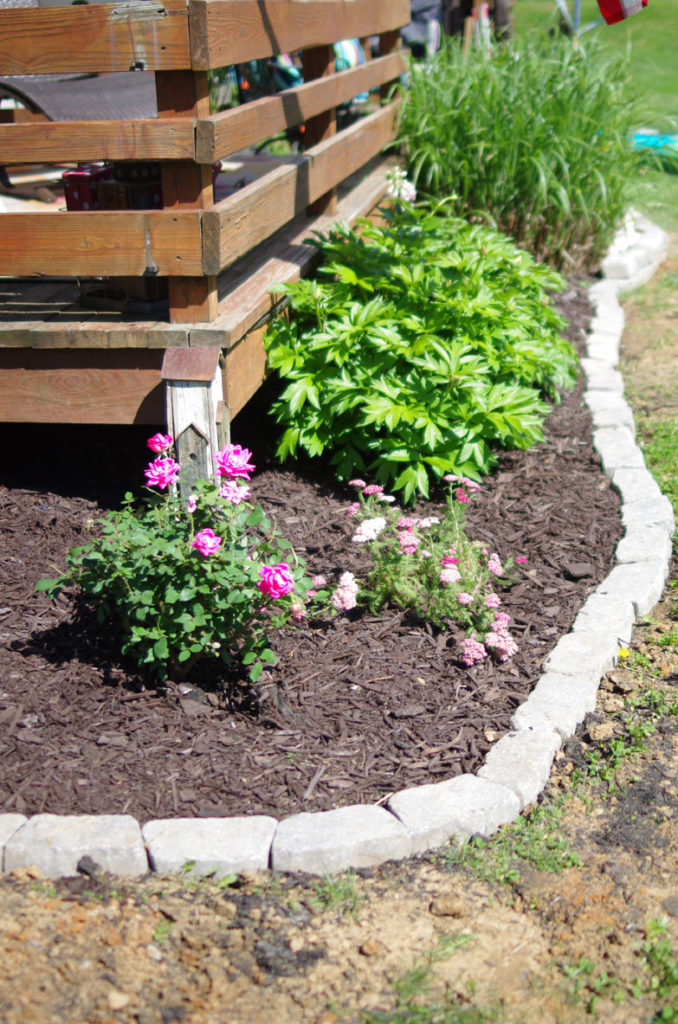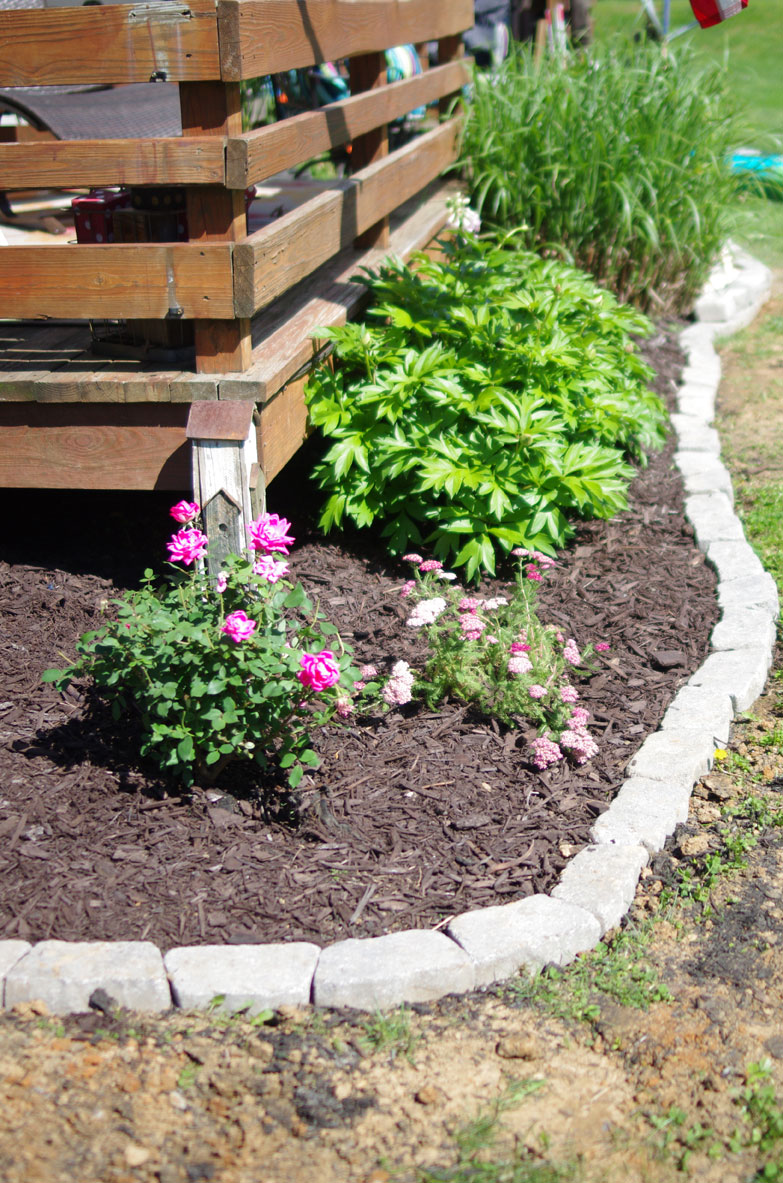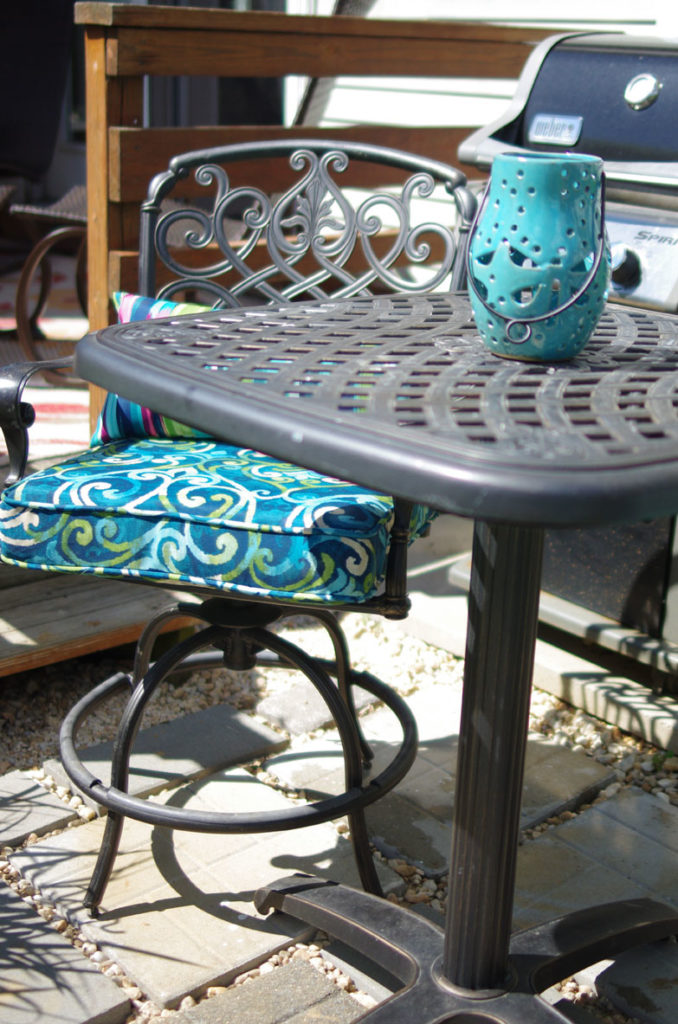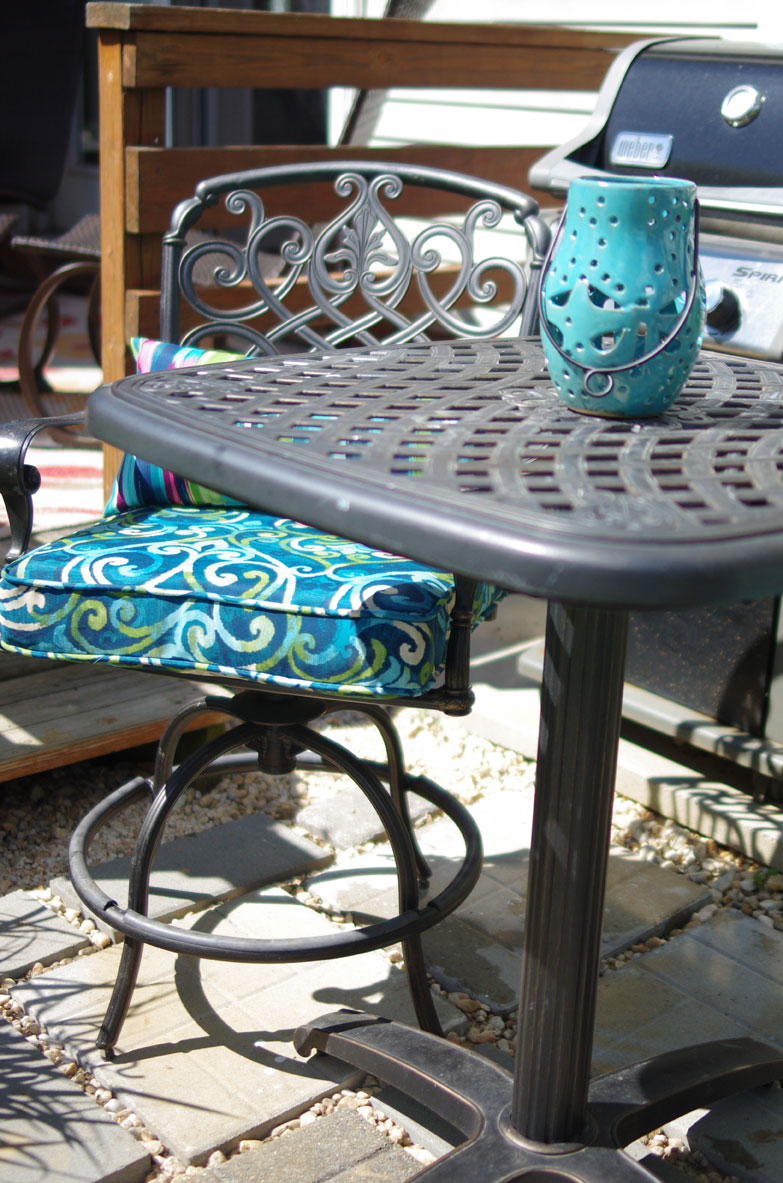 One more reminder of how this space looked before the Lowe's refresh!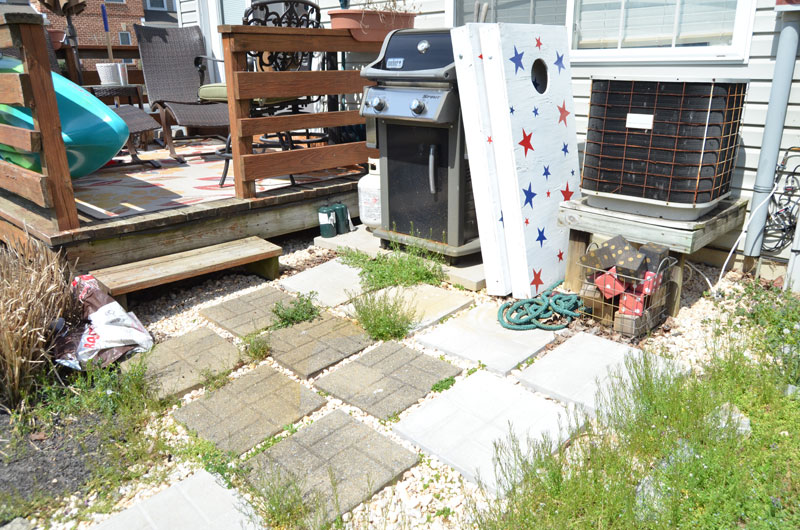 And how it looks now: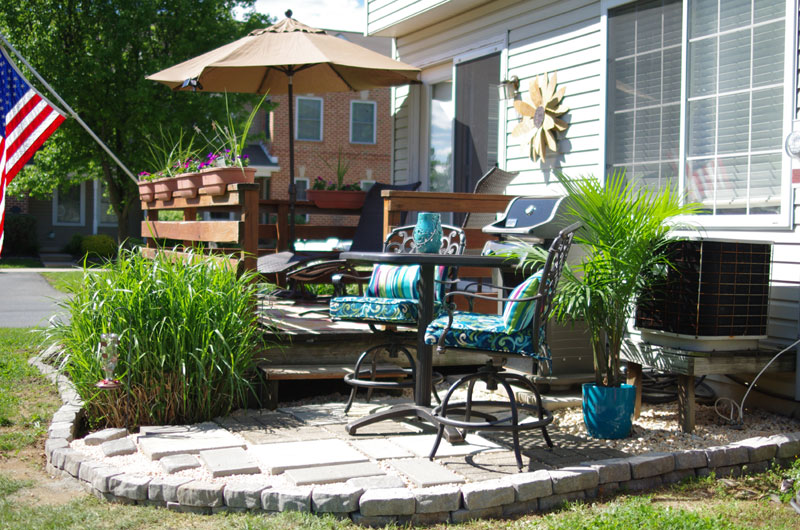 I love the "tropical" vibe of my new refreshed outdoor space!
Is your outdoor space ready for summer? Or are you need in need of a little refresh too? If so, I hope my outdoor refresh provided you with a little inspiration!
This is a sponsored post written by me on behalf of Lowe's.