I found an old suitcase at a local antique/flea market for $8 that I thought would be a good item to upcycle for this month's Thrift Store Decor Upcycle Challenge.
The Rules:
Upcycle an item(s) from a thrift store, resale store, or garage sale into a new piece of decor.
There's no monthly theme.
There's no budget to stick to.
Meet the Hosts
Amanda | The Kolb Corner    Erlene | My Pinterventures    Kim | Made in a Day
Dru | Polka Dot Poplars    Maureen | Red Cottage Chronicles    Pili | Sweet Things
Debra | Shoppe No. 5    Marie | DIY Adulation    Havalah | Sisters, What
Chelsea | Making Manzanita    Ann | Duct Tape and Denim
Molly | Just a Little Creativity    Ashley | 3 Little Greenwoods    Kimm | Reinvented
Kim | Farmhouse Made    Victoria | Dazzle While Frazzled    Sara | Twelve on Main
Chelc | Inside the Fox Den     Michelle | Our Crafty Mom    Jeannee | Shepherds and Chardonnay
Jennifer and Vicki | 2 Bees in a Pod    Lora | Craftivity Designs
Ali | Home Crafts By Ali    Denise | My Thrifty House    Kathleen | Our Hopeful Home
Jeanie | Create & Babble    Michelle | Michelle James Designs
Make sure you follow our board on Pinterest for more upcycled decor inspiration!
---
Thrift Store Upcycle Suitcase Makeover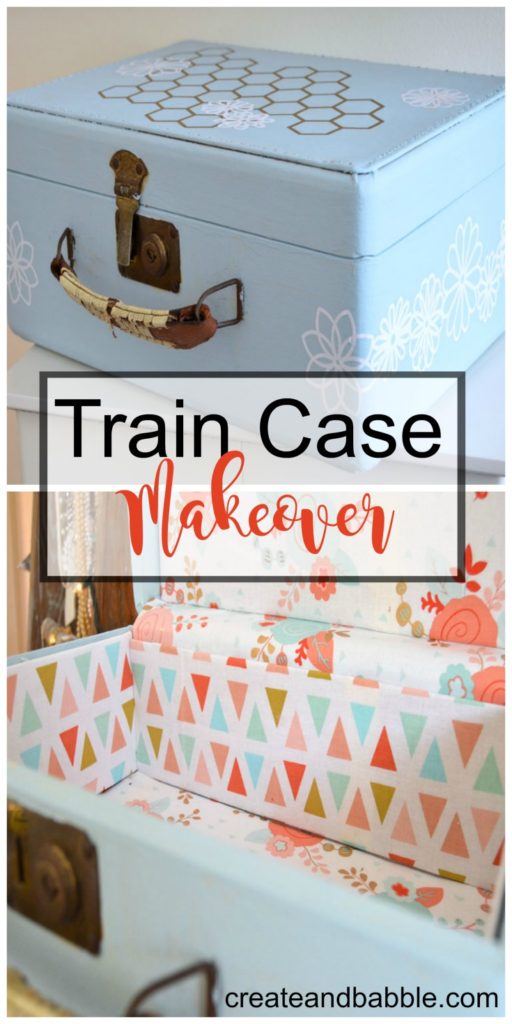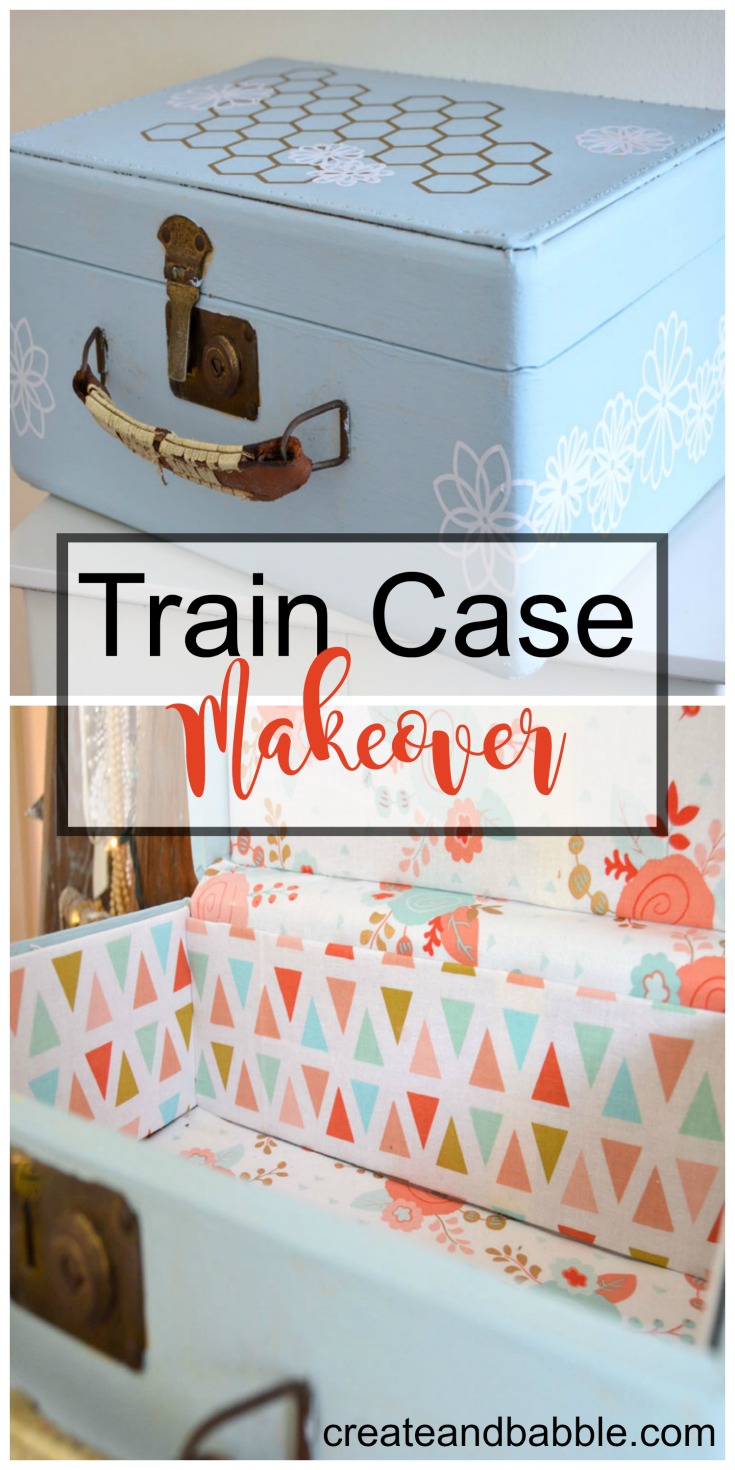 At first I thought this case was just a small suitcase, but technically I guess it's called a train case. I remember my older sisters having train cases that they carried when they went to the pool in the summer – sort of like we do today with backpacks or tote bags.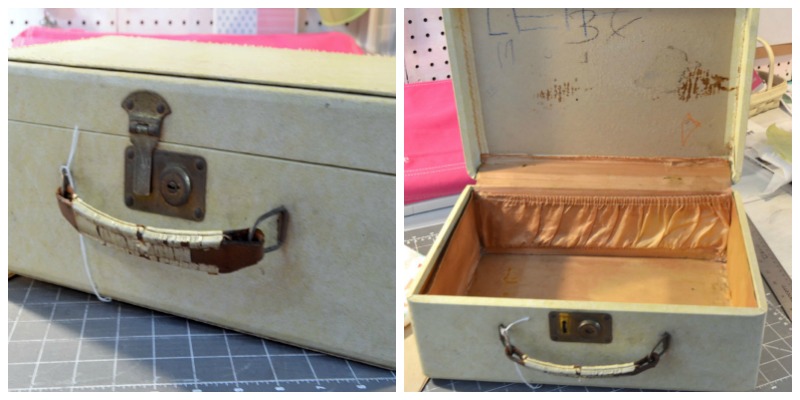 I was so jealous of their train cases. I wanted one!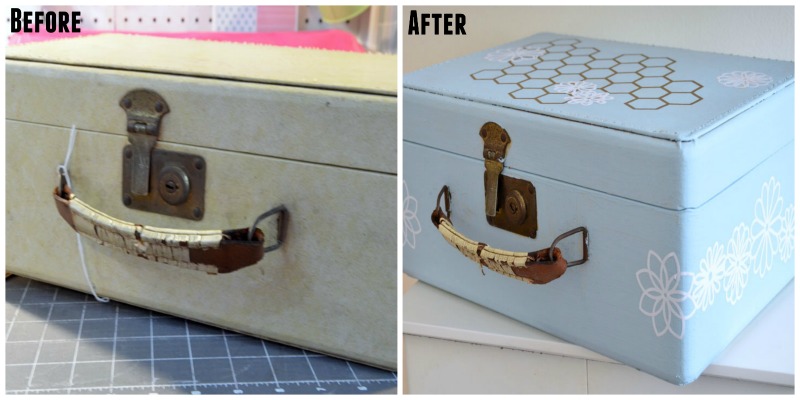 Well I found one for $8! It looked a little rough when I brought it home.
But after a good cleaning, removing the lining . . .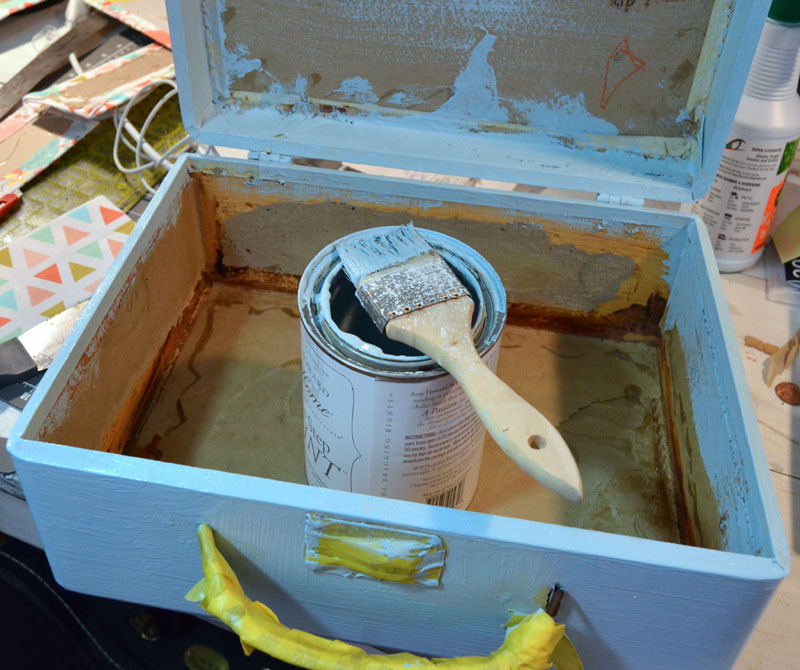 . . . a coat or two of paint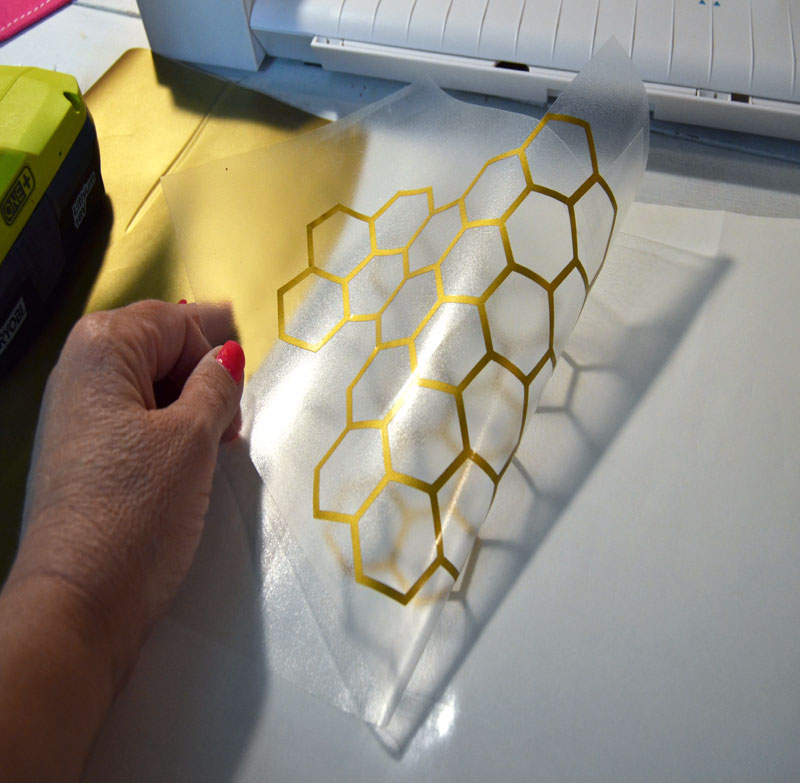 and after adding a few vinyl decals that I made with my Silhouette® . . .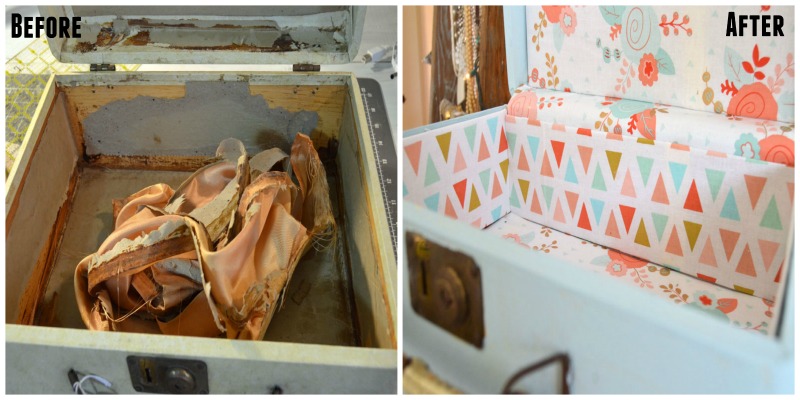 My train case is looking pretty sweet!

As shown in the images above, I cleaned the case and removed the old lining, then painted the inside and outside of the case. Next I cut chip board pieces to fit the inside dimensions of the case. Because the width of the case was wider than my chipboard, I had to piece them together with painter's tape.
New fabric was then attached to the chipboard pieces using Fabric Fuse by ThermOWeb. To cover the hinge area on the inside of the case, I attached a piece of the fabric that I had "hemmed" on both edges with the Fabric Fuse. (second photo below)

The fabric-covered chipboard pieces were then inserted and adhered with hot glue. Lastly, I cut vinyl decals with my Silhouette® Cameo and attached them to the top and sides of the case.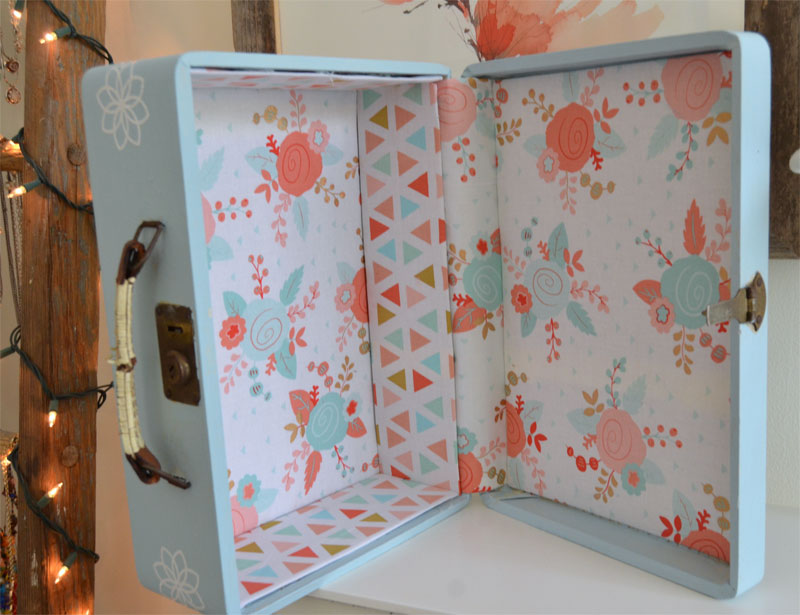 I love how this little suitcase turned out. It matches the colors in my master bedroom makeover and I might use it to hold cards that I have saved throughout the years or maybe as a jewelry box?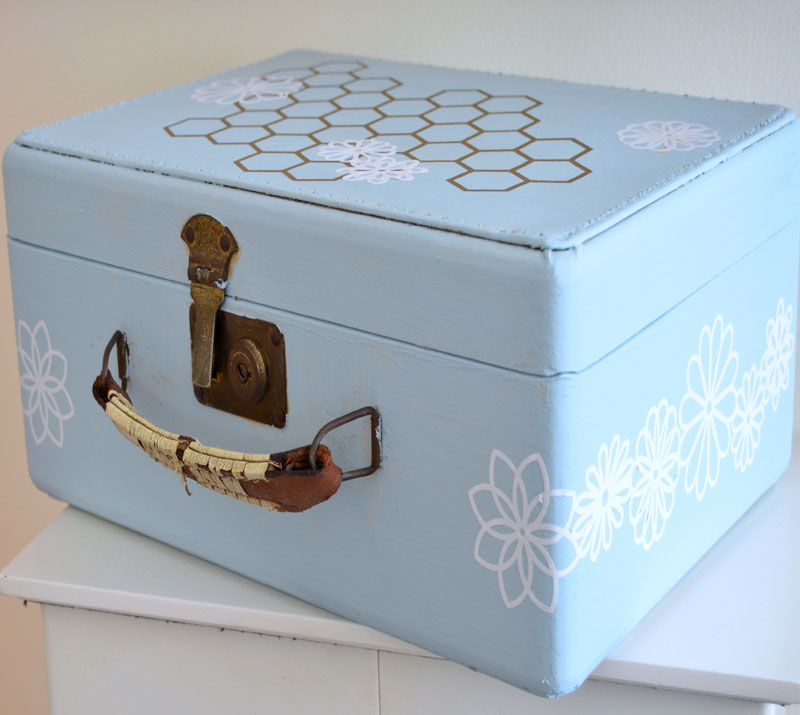 Click on the photos below for more of my upcycled projects: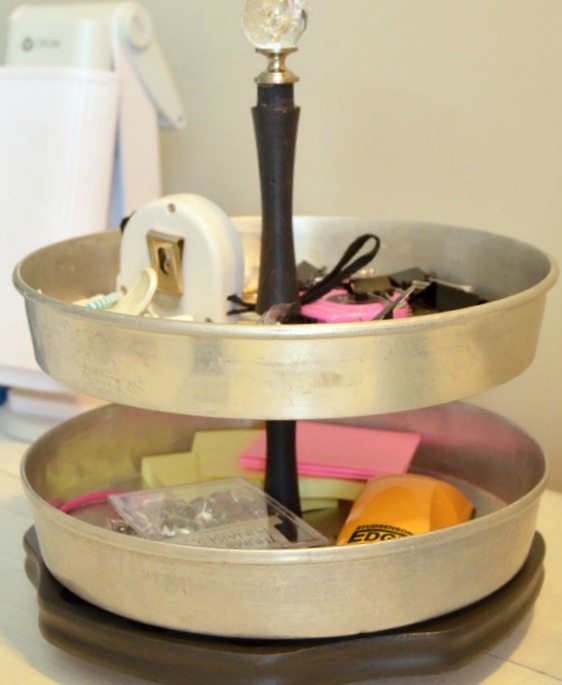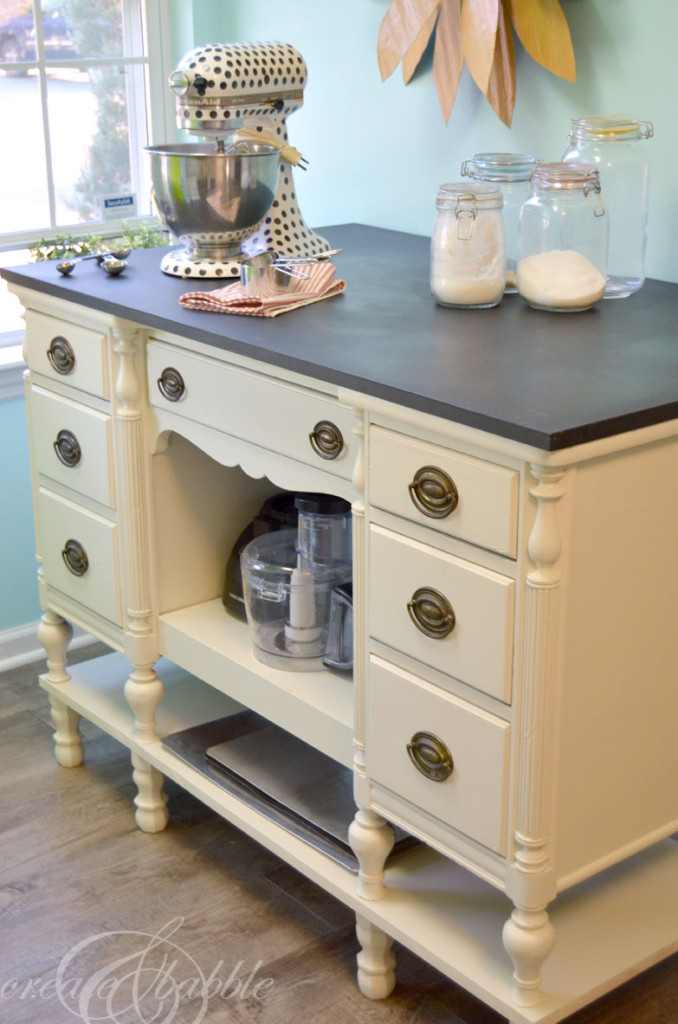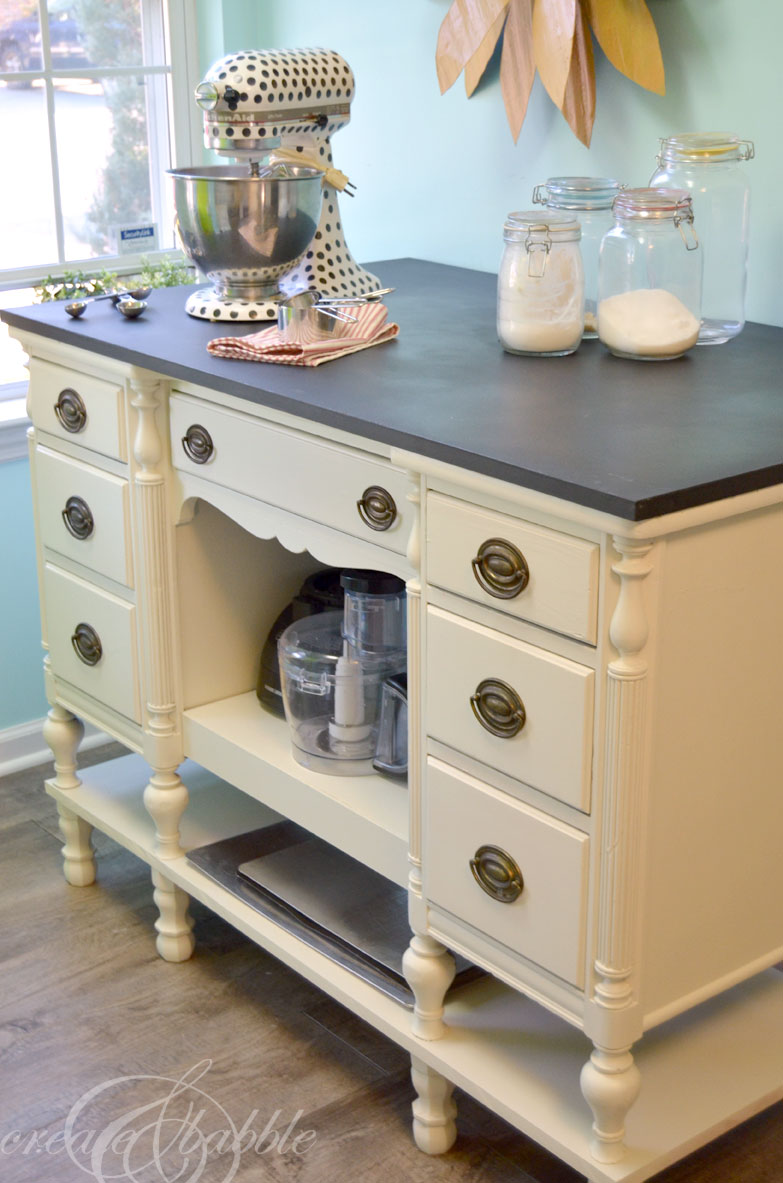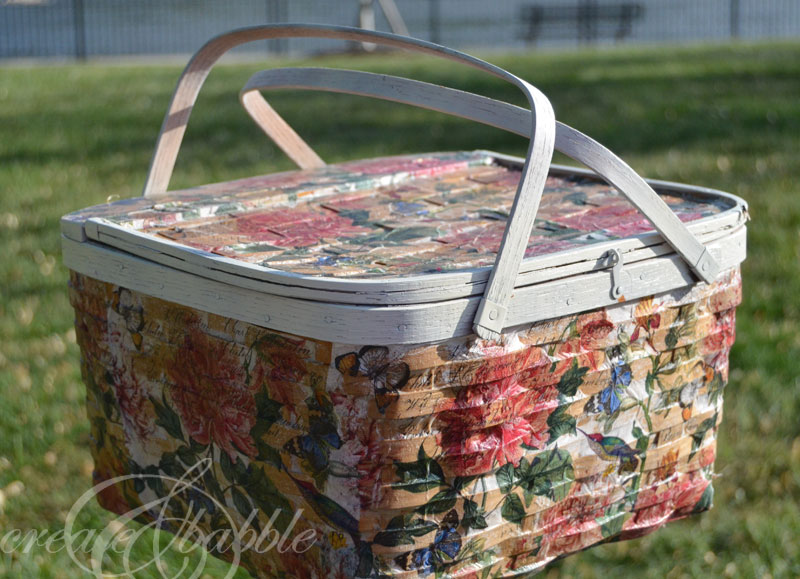 ---
And now for more thrifty goodness!
Check out what my fellow upcyclers created below!