This is my first time participating in #SwapItLikeItsHot and I'm super excited to tell you about it. A group of bloggers go out and hit up their local thrift stores, flea markets, yard sales, etc and buy about $10-$15 worth of thrift items. We then take those wonderful thrifted items and ship them off to another blogger. That blogger then takes those thrifted items, works her magic, and turns them into something fun and fabulous.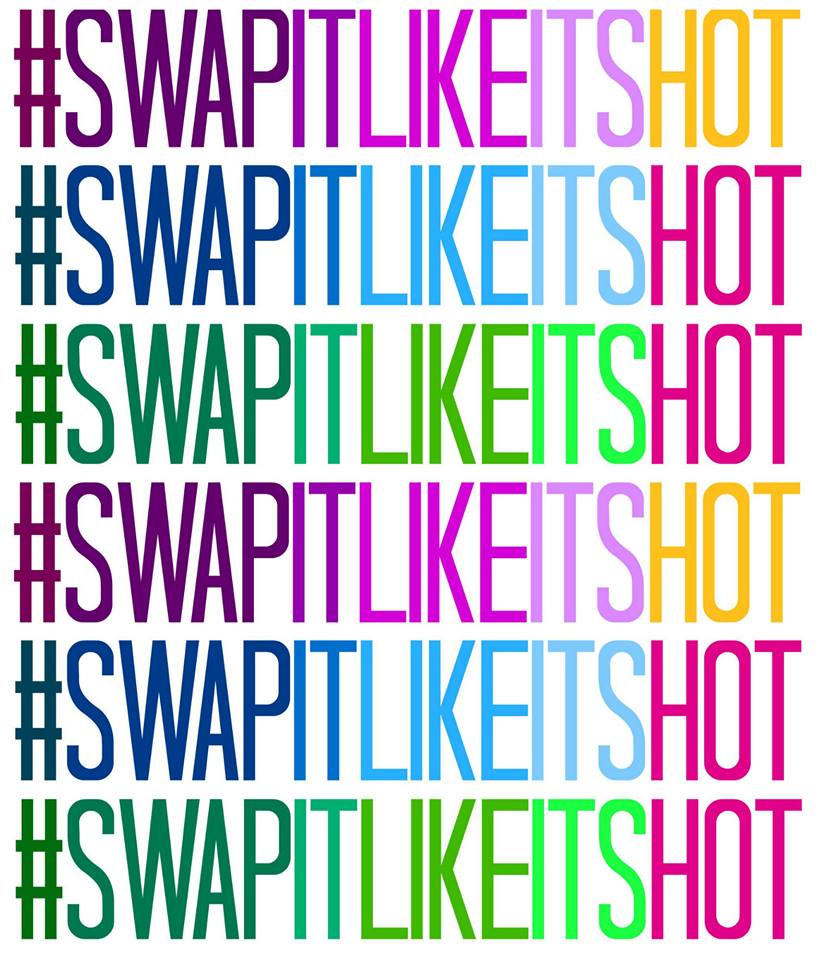 I've watched this Swap in the past and decided to jump in for this round! It's so fun to see not only what thrifted items are found, but to see the imagination and talent of the bloggers when they transform someone else's junk into something fantastic. It is downright amazing!
Ready to see what I got from Amanda from Prim & Propah???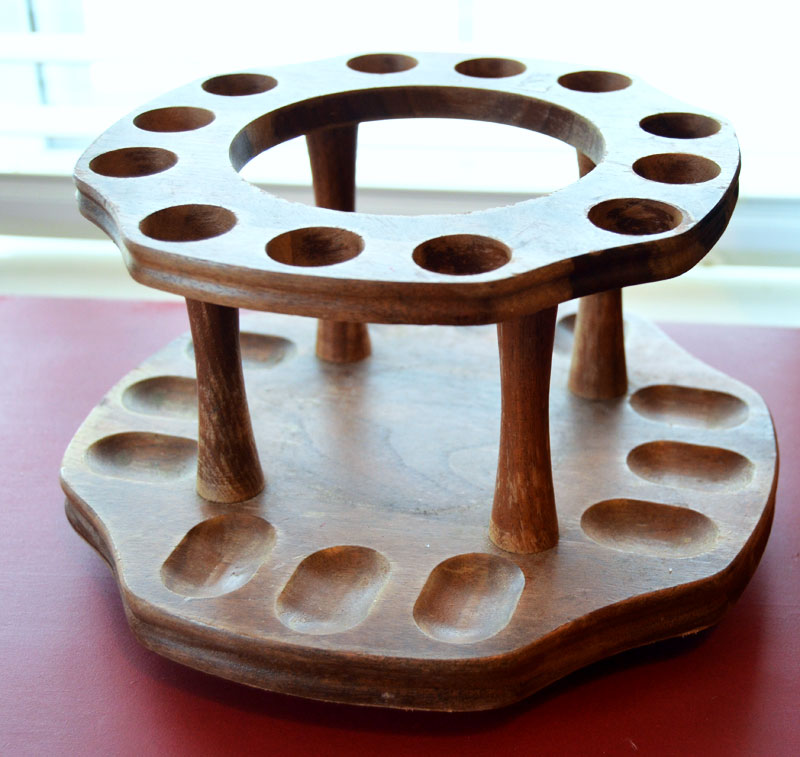 Any guesses to what it is?
I believe it is a pipe holder. My husband figured it out. I actually had no idea. But I love that it is wooden and that it spins!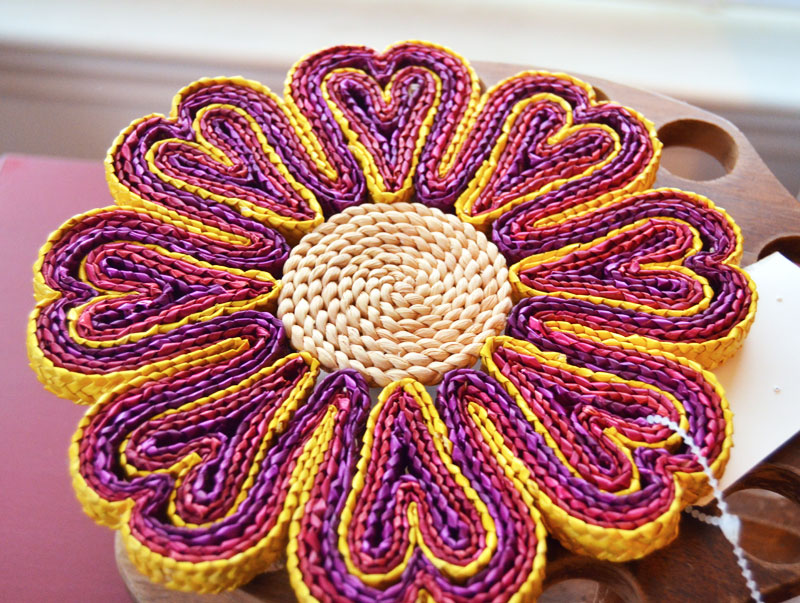 Also in the box was this straw trivet.
I decided to leave the trivet out of this project ; )
I stared at that pipe holder for days! I even went on Periscope and Facebook looking for suggestions on what to do with it. Overwhelmingly, people seemed to think it would make a great deviled egg dish. I was thinking along the lines of a paint brush holder.
Then it hit me! I'm going to make this into a two-tiered stand! I've been admiring the metal two-tiered stands for sale that I've seen coming through my email and thought just maybe . . .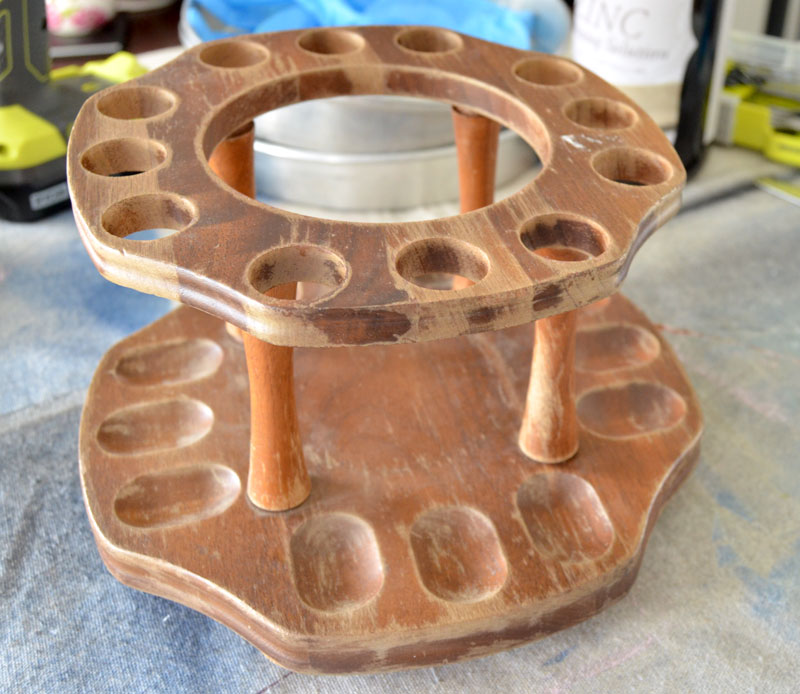 The first thing I did was clean off the dusty, old pipe holder. Then I tugged at it.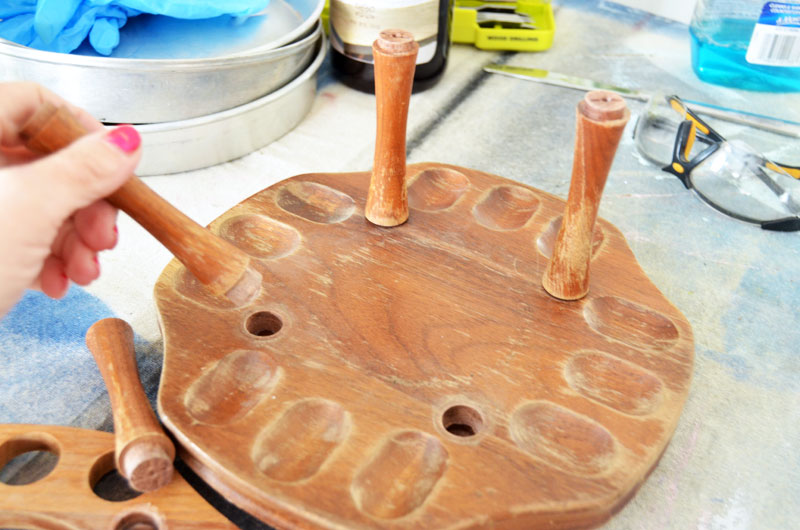 And it came apart very easily! I had to tap two of the pegs with a hammer, but no big deal.
Now I would need the tiers. So guess what? I went back to my thrift store in search of some metal pie pans.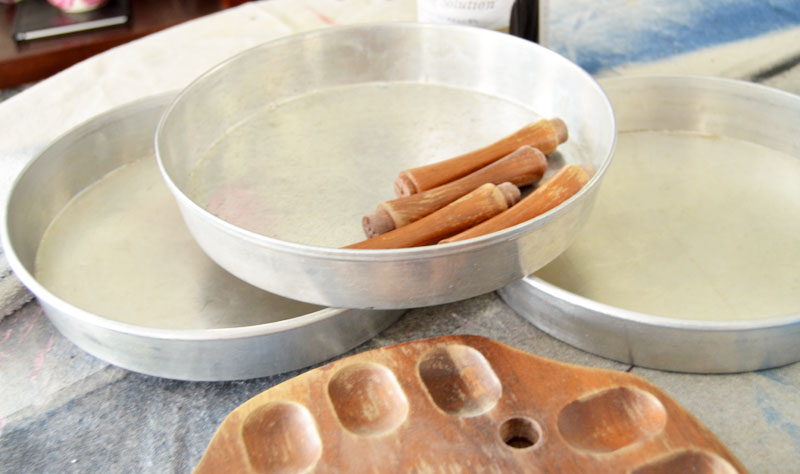 They didn't have any pie pans, but they did have these three cake pans. For $1. Sold!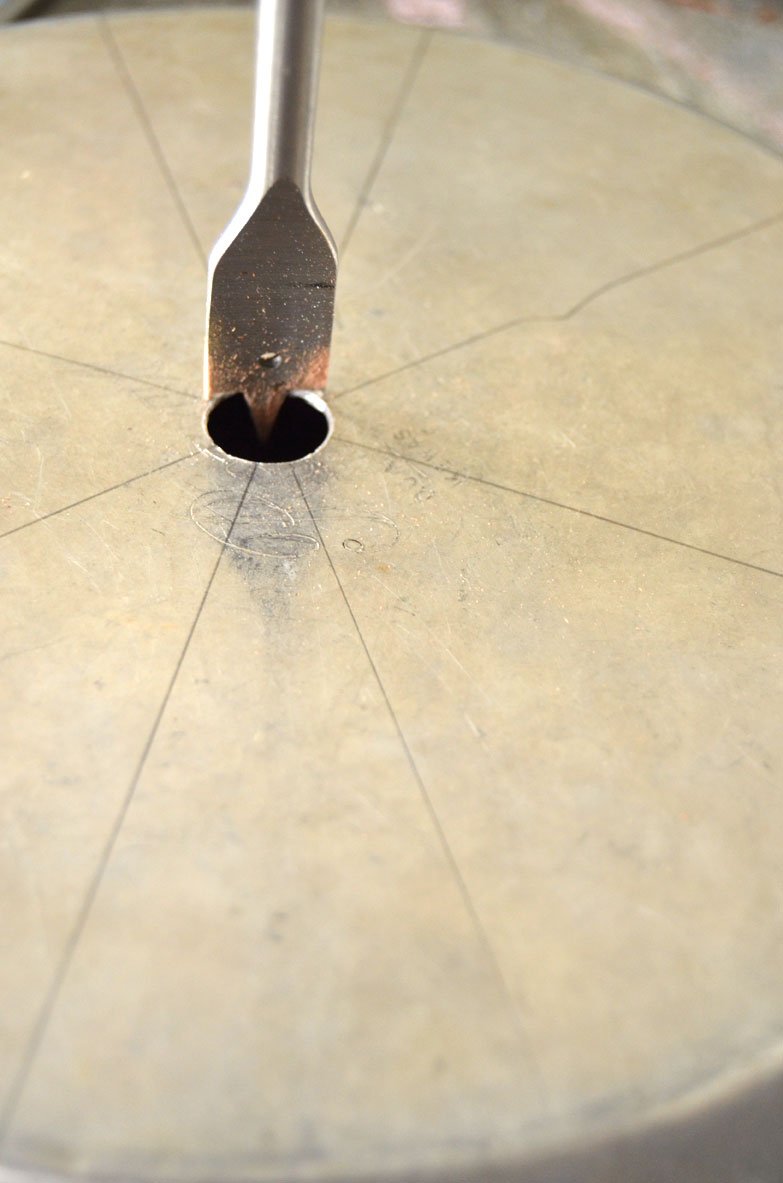 I've never drilled a hole in a cake pan before.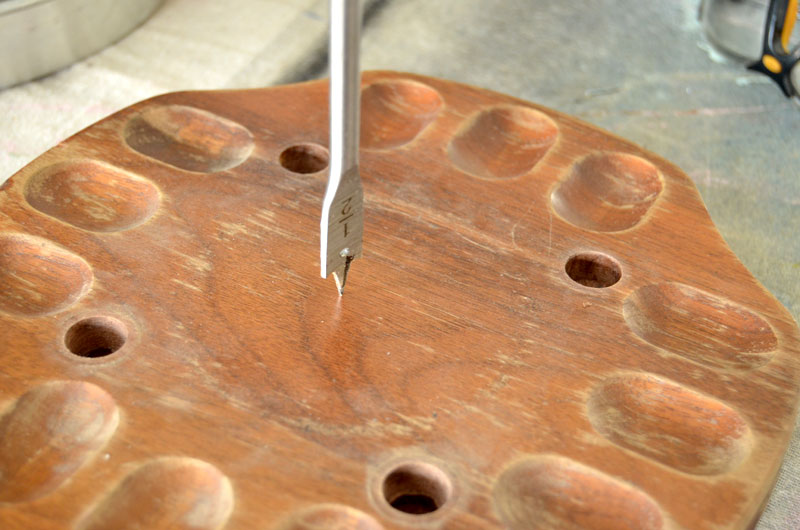 Well I've never drilled a hole in a pipe holder before either ; ) But a spade bit worked nicely!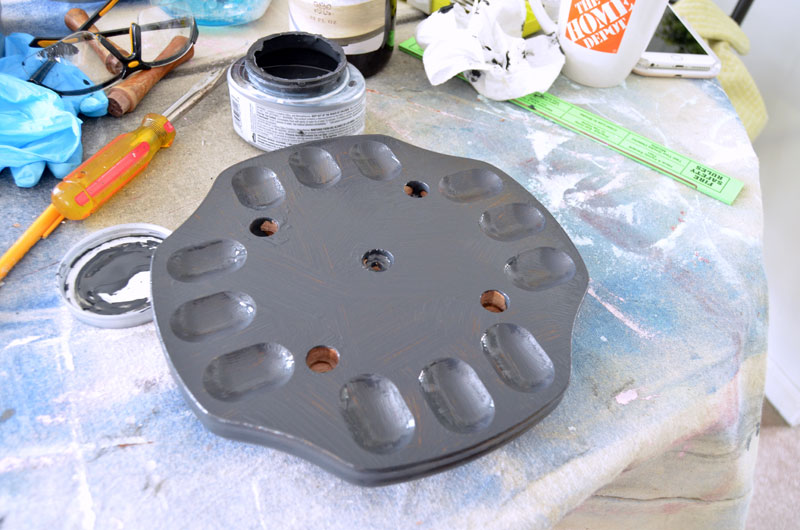 After the hole was drilled, I painted the base. I didn't bother filling the original holes. It was going to be covered with a cake pan anyway.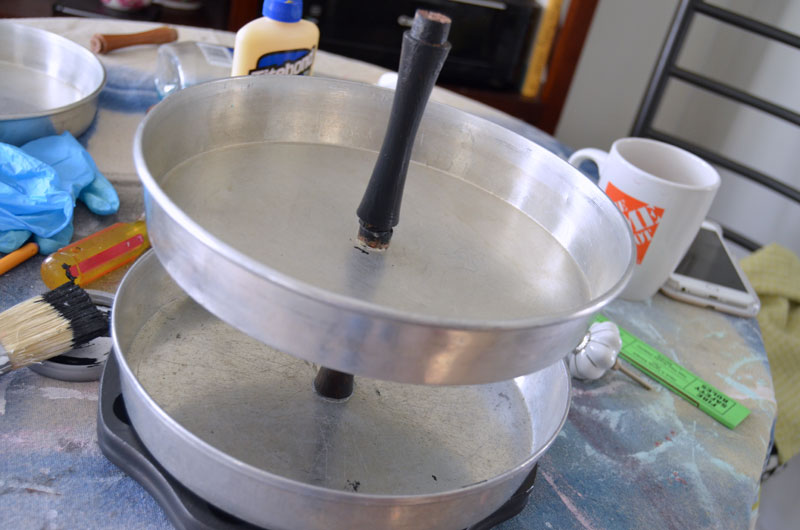 I put it all together using the original spindles that were removed earlier.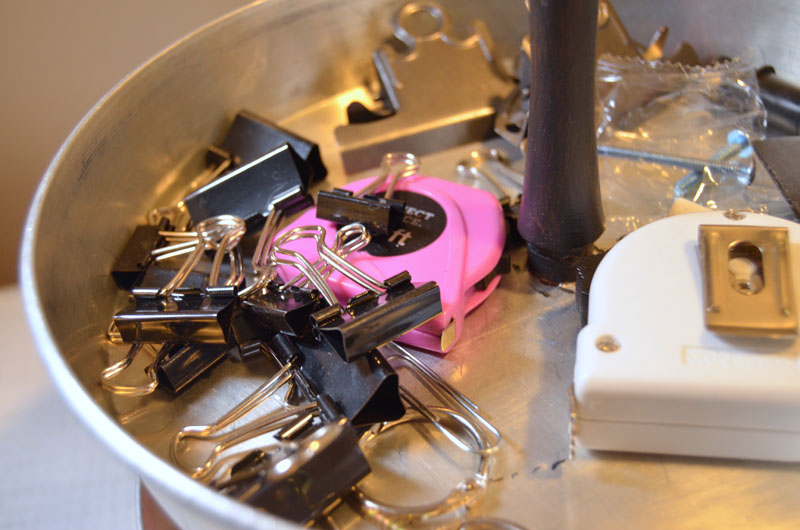 I took my new two-tiered stand up into my office, plopped it down on the desk and immediately filled it with all the miscellaneous stuff that was laying on my desk. Now it's my two-tiered junk holder ; )
Oh, and I found a pretty crystal-like knob in my stash to hot glue onto the top for the perfect finishing touch!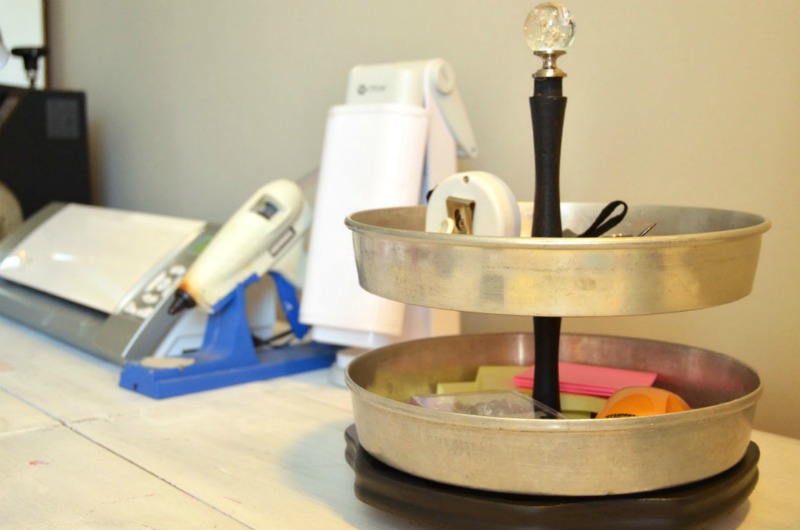 Turns out it's the perfect size to fit right beside my computer screen. I love that it spins and I can grab whatever I need from it in a jiffy.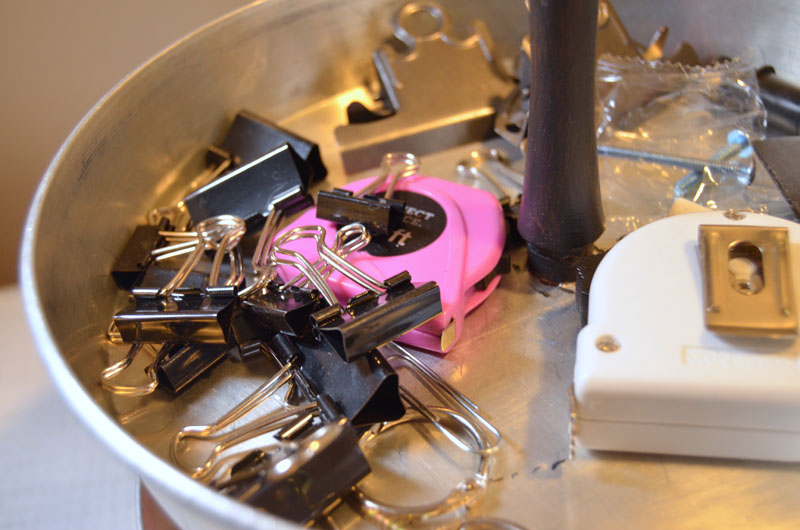 It's just perfect for holding miscellaneous office supplies, etc.

I'd love to hear what you think of my two-tiered stand? What would you have made? Please let me know in the comment section below. I'd love to hear from you!

Now head on over to Windgate Lane to see what Bridget did with these thrift store items that I sent to her: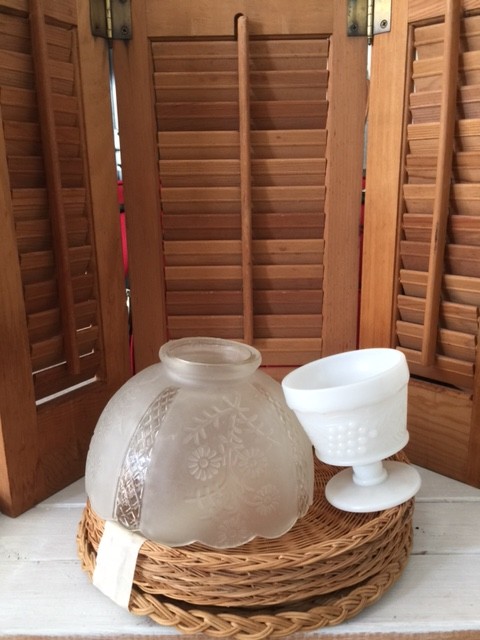 And please visit all of the other bloggers who are participating in this fun event!
MONDAY
Hearts & Sharts / 58 Water Street / I Am a Homemaker / Prim and Propah
Create & Babble / Windgate Lane / Gourley Girl and Guy / Dogs Don't Eat Pizza
TUESDAY
Confetti Style / Blue i Style / Polished Habitat / Two Purple Couches / Run to Radiance
Restoration Redoux / Confessions of a Serial Do-It-Yourselfer / Our Southern Home
WEDNESDAY
Erin Spain / Prodigal Pieces / That's My Letter / Southern State of Mind / Roadkill Rescue
Always Never Done / Year of Serendipity / Casa Watkins
THURSDAY
Two Thirty-Five Designs / Finding Silver Pennies / Ciburbanity
The House of Wood / Decor Adventures / Bright Green Door
FRIDAY
While They Snooze / The Charming Farmer / Primitive and Proper / A Designer At Home / BrePurposed / Home Made By Carmona / Domicile 37 / Evey's Creations
I link to these parties.