This is a sponsored post written by me on behalf of The Gorilla Glue Company. All opinions are 100% mine.
I have discovered the best way to glue glass gems. It's Clear Gorilla Glue®! No smell, no mess, and they stay stuck!
The strength and versatility you have come to expect from Gorilla Glue is now available in an easy to use, crystal clear, non-foaming formula. Clear Gorilla Glue is incredibly strong and is ideal for indoor and outdoor applications and bonds virtually everything – exactly what we crafters want and need!
For example, look at the pretty vase that I made using purple and clear glass gems and a clear glass vase from the dollar store.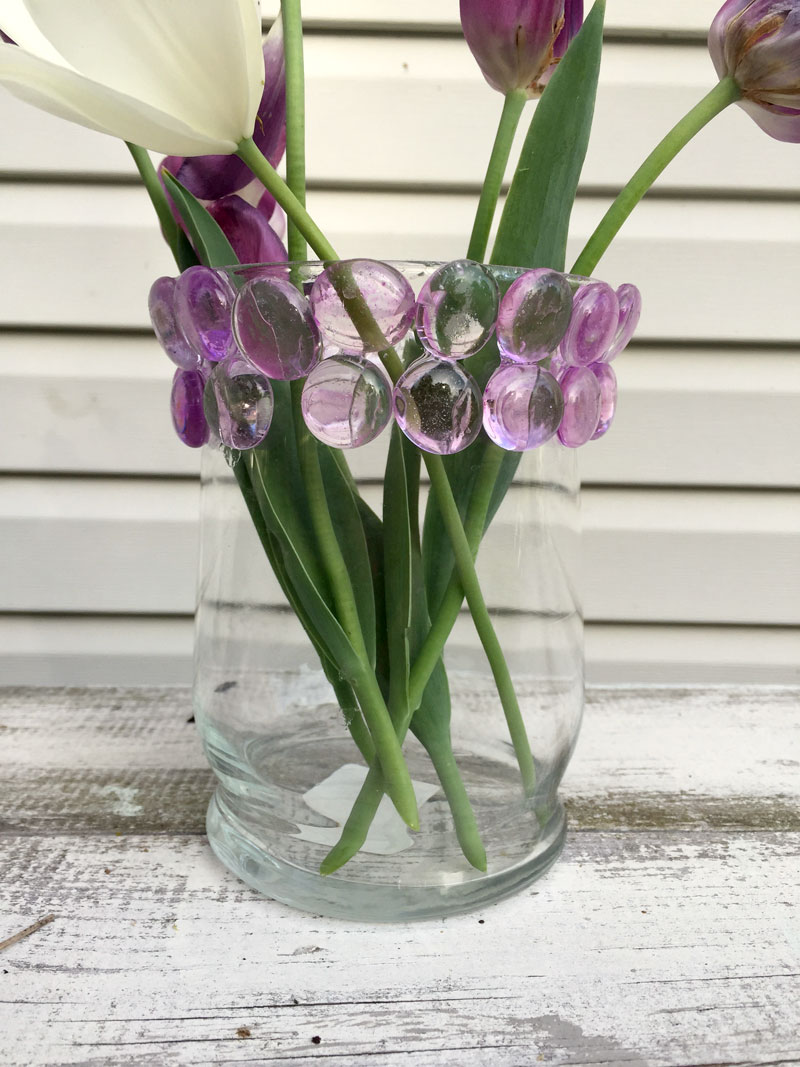 The glass gems give an ordinary vase a high-end look for a very small investment. These vases would make lovely centerpieces for a wedding reception or anniversary party.
And now look at these giant paper clips. Aren't these the cutest!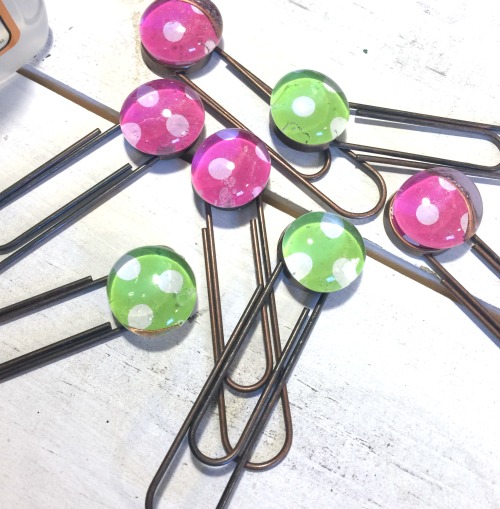 I always have piles of receipts, invoices, notes on the desk in my office that I need to keep organized until they are filed and using these pretty paper clips helps keep me organized.
Here's how I used Clear Gorilla Glue® to add the glass gems.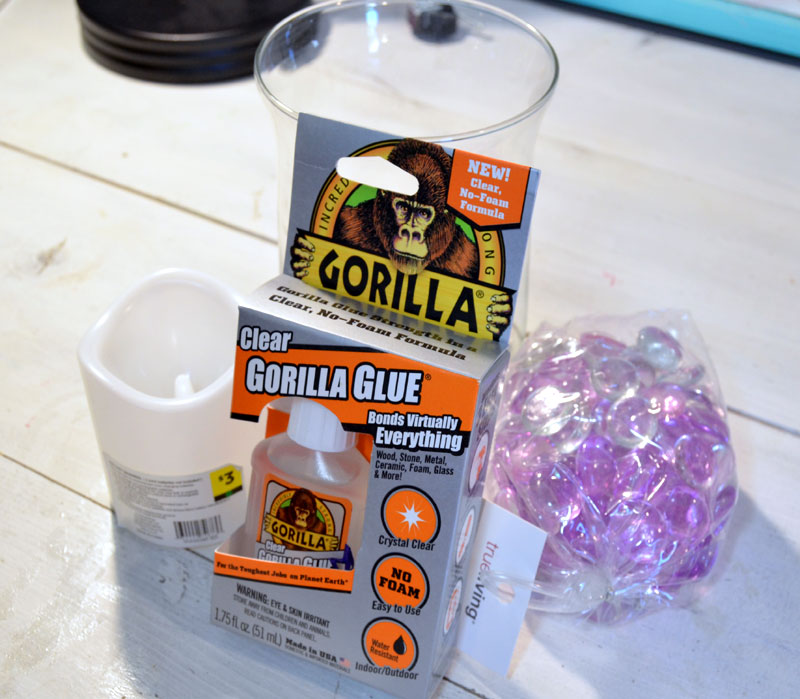 Following the instructions on the packaging, I used a spray bottle to dampen the vase and the paper clips.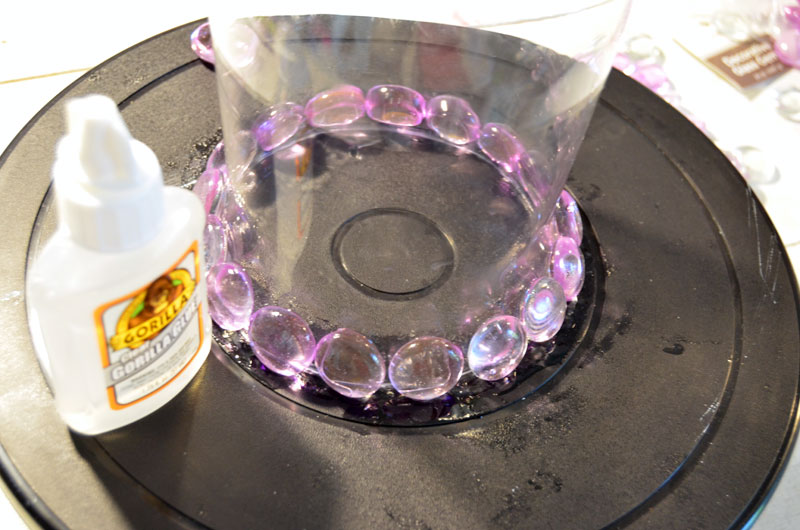 Then I added a small amount of the Clear Gorilla Glue® to the gems, one at a time. Next I placed the gems where I wanted them. The instructions say to clamp the objects together so I used painter's masking tape around the vase and clothespins for the clips.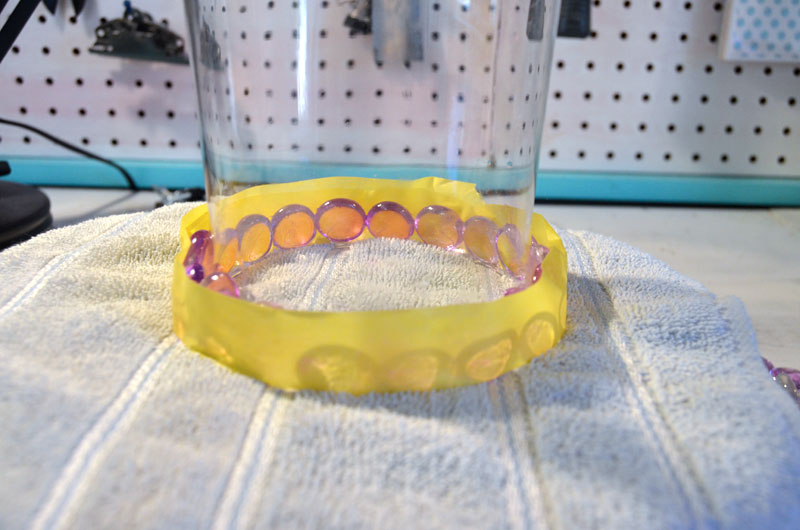 If I were attaching glass pieces to a flat surface, I would lay heavy objects over the project.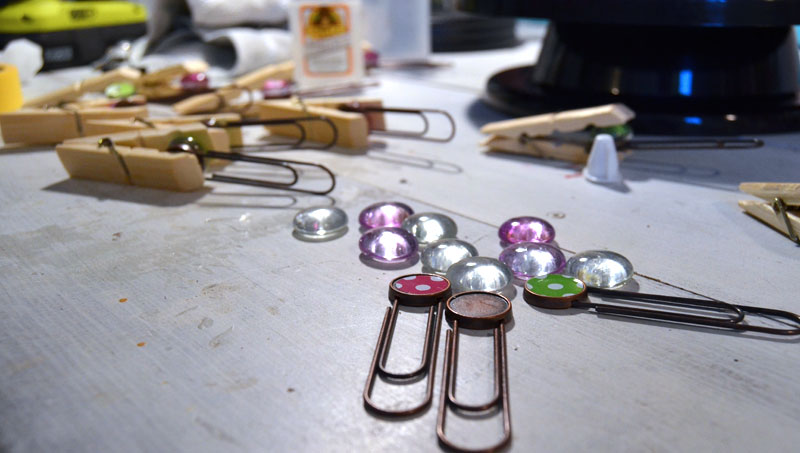 There are so many wonderful projects to make with these inexpensive glass gems.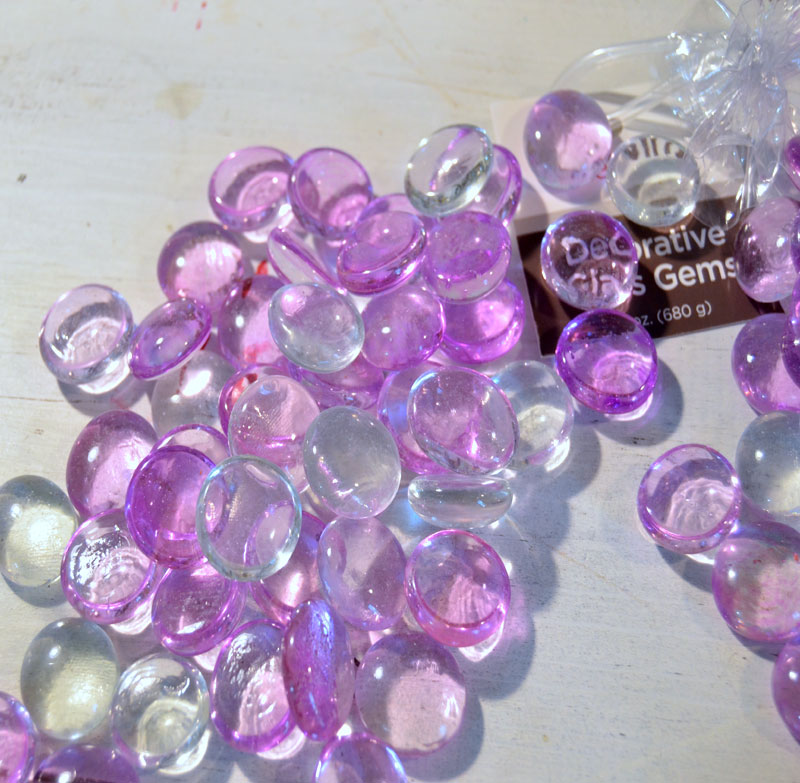 Mirrors, frames, sun catchers, garden markers, etc. And since Clear Gorilla Glue® is so incredibly strong and can be used for indoor and outdoor applications you now have the perfect glue so you can easily recreate your favorite home decor item, too!
Clear Gorilla Glue is:
crystal clear – no visible globs of glue showing on our pretty projects!

non-foaming – no mess!
water resistant – perfect for all of our crafting needs!

strong – reliable!

easy to use – complete crafting projects with ease!

bonds virtually everything! Including: wood, stone, metal, ceramic, foam & glass
Clear Gorilla Glue is now part of my crafting supply arsenal for sure!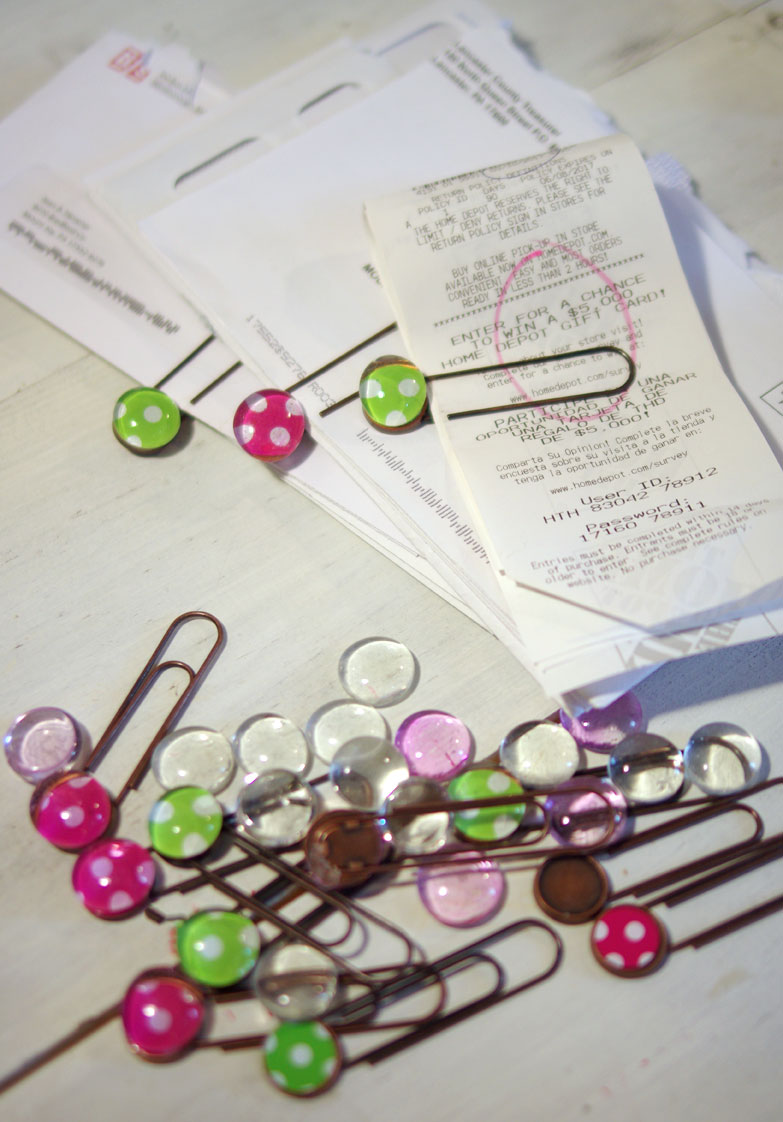 What would you make with glass gems and Clear Gorilla Glue®? Just search for "glass gems" on Pinterest for loads of ideas and inspiration for using glass gems.
Now for the best news! Clear Gorilla Glue is hosting a giveaway! Enter below for a chance to win a $250 Visa Gift Card!
Clear Gorilla Glue $250 Gift Card Giveaway