Thank you to Wayfair.com for sponsoring today's post.
I was on a quest for the Perfect Picnic Basket. I found it! At Wayfair.com. Now keep in mind that my idea of a PPB (perfect picnic basket) may be completely different from yours. After all, we all picnic differently, right? Well, not really differently. I think we all picnic pretty much picnic the same. A picnic basically means you're eating outdoors. It's that the WHERE, and the WHAT may be different. I'll explain in a minute. But first let me say this:


Summer and picnics go together like peanut butter and jelly. Which, by the way, make excellent picnic food! (Why didn't I think of that yesterday when Dan and I went to the lake yesterday in this sweltering heat???)
We go to a lake or the nearby Susquehanna River as often as we can during the summer to SUP. (SUP is what all the cool people call stand-up paddleboarding. And you know, I try to be cool as often as I can ; ) And we almost always turn our SUP adventures into a picnic. Because what's a picnic but eating outdoors, right? (I post pictures of us SUP'ing on Instagram a lot. Check it out!)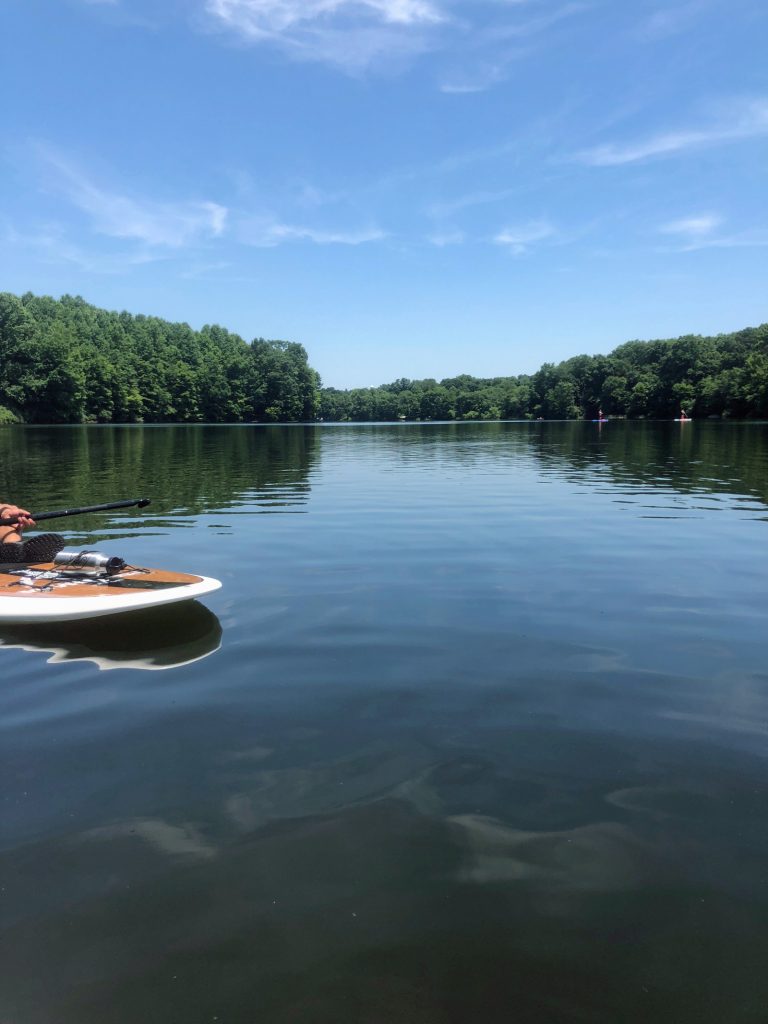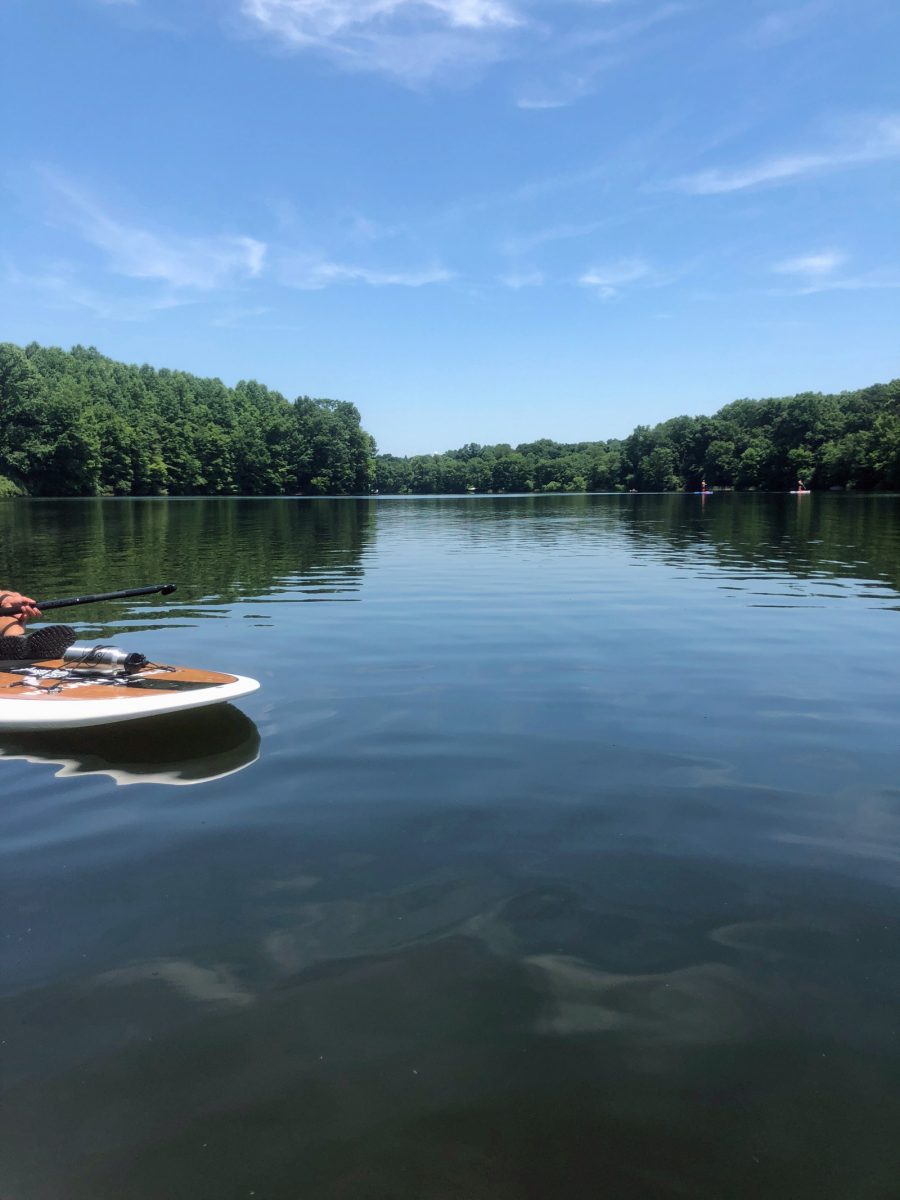 View from my paddleboard.
There's a lot of room on our boards so we pack a lot of snacks. We've had people comment on how much stuff we pack on our boards. What can I say, we like to be prepared. And in our defense, we are usually out on those boards for the day. Four to five hours at a time usually. So what's on my board?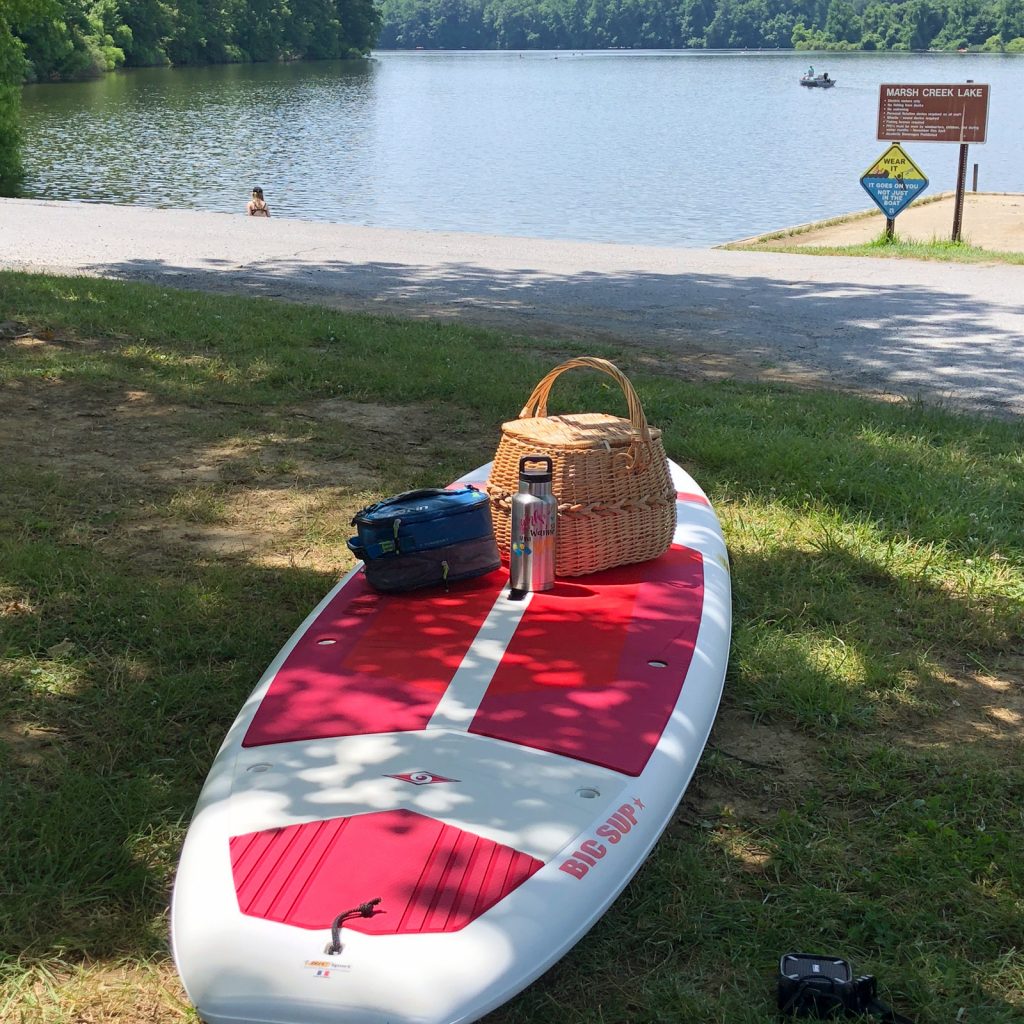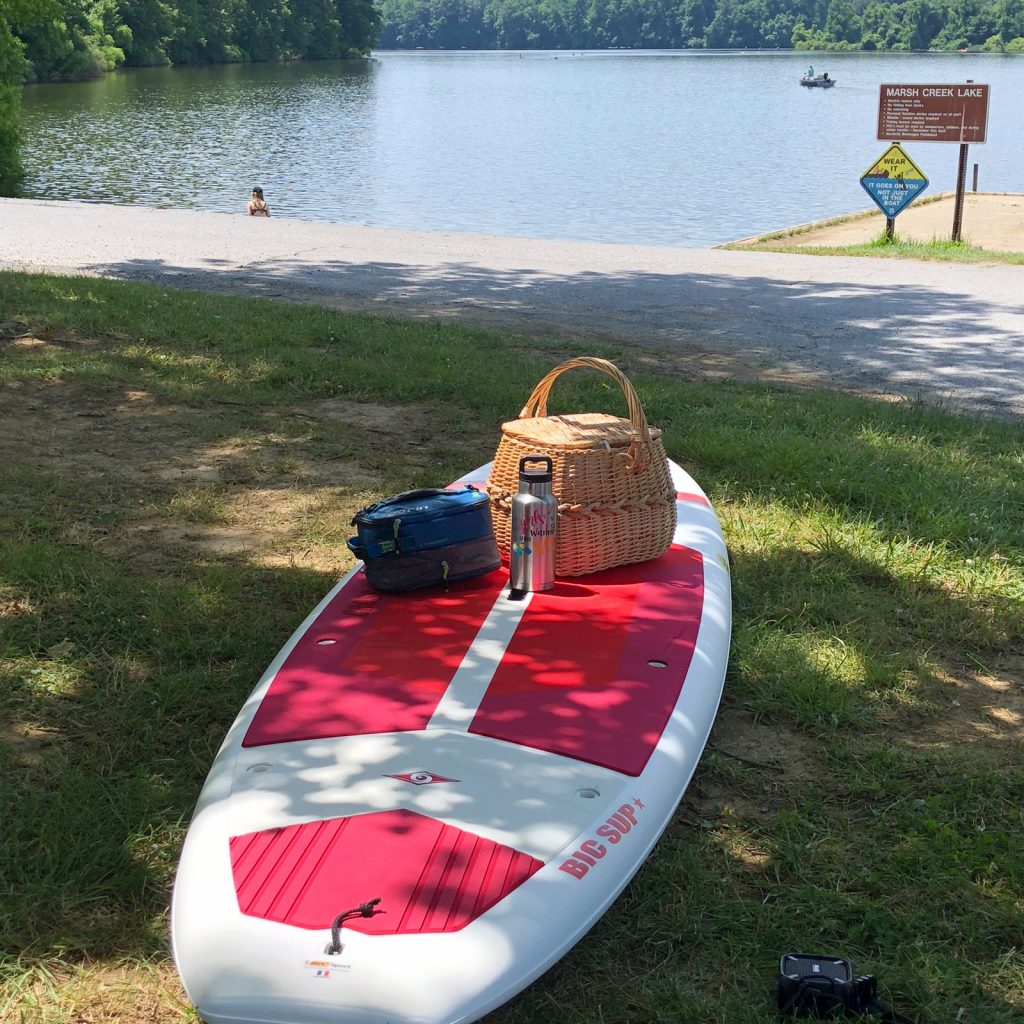 a waterproof, bluetooth speaker (you can see it on the ground to the right of my board above)
a huge stainless, insulated bottle of water
a drybag with a towel, license, and money (not shown above)
a small cooler for perishables
picnic basket!
I didn't actually take the picnic basket out on the lake with me yesterday. It's not waterproof and while I've never tipped my paddleboard there's a first time for everything and I wasn't taking any chances with this sweet basket! But we do use our boards as a picnic table if there aren't any table around. Which was the case yesterday.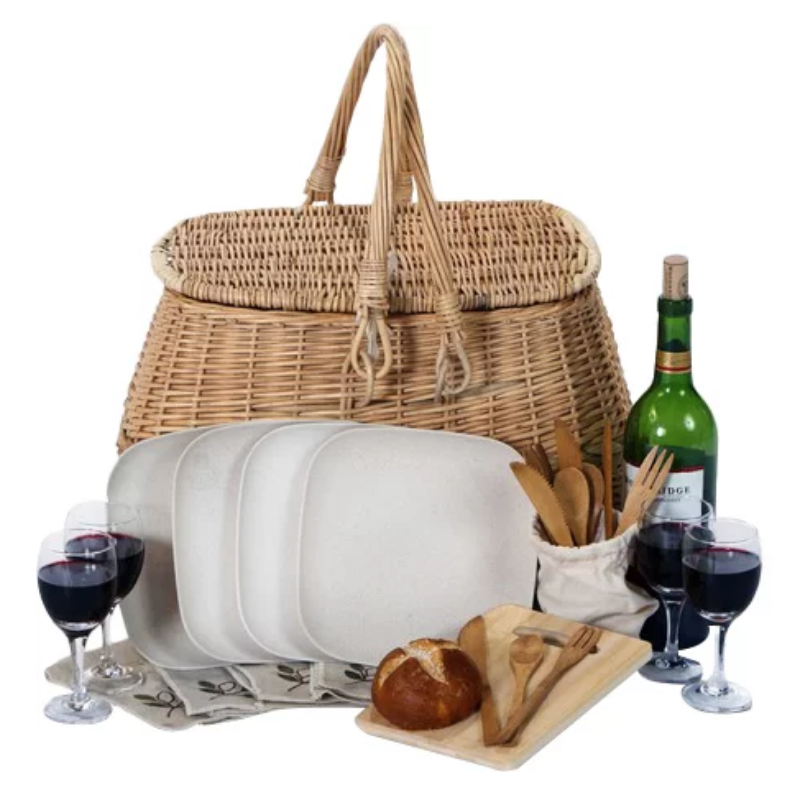 Take a look! I feel in love with it as soon as I saw it. I love that it looks like a fishing creel! Dan often fishes from his paddleboard and I thought this basket is just perfect for us! There's a lot of room inside for non-perishable picnic items and a tablecloth. Which is what we put in ours yesterday. Four plates, 2 plastic wine glasses, a cutting board and cutlery for two are included as well as 2 cloth napkins. There's also room for a bottle of wine!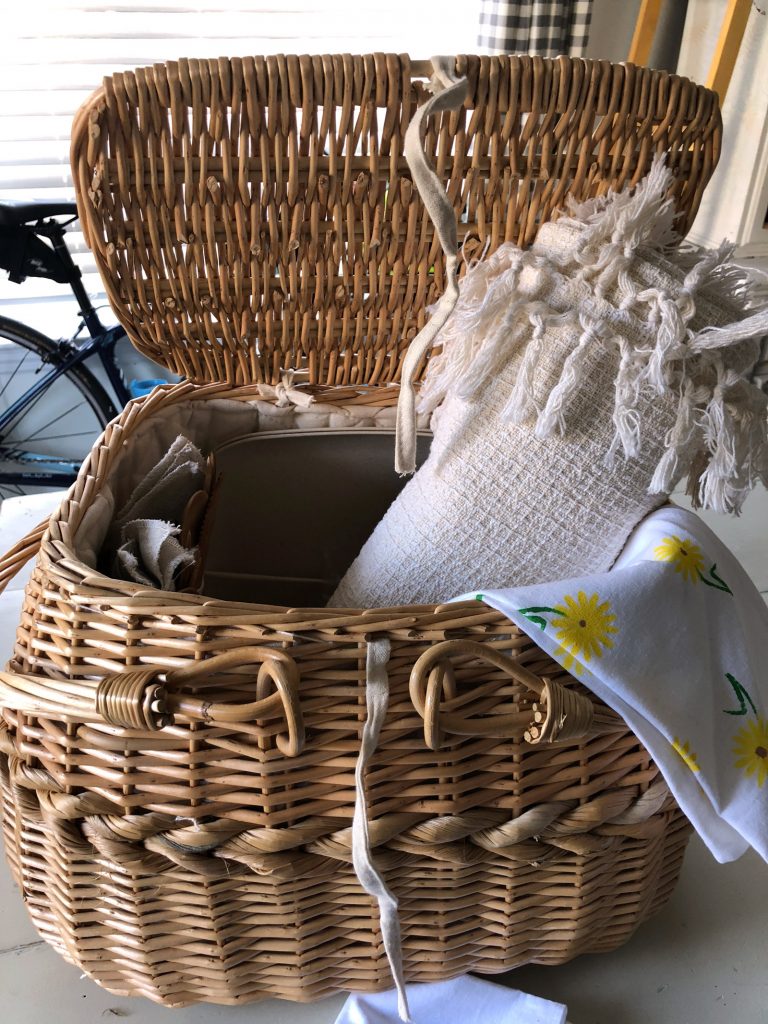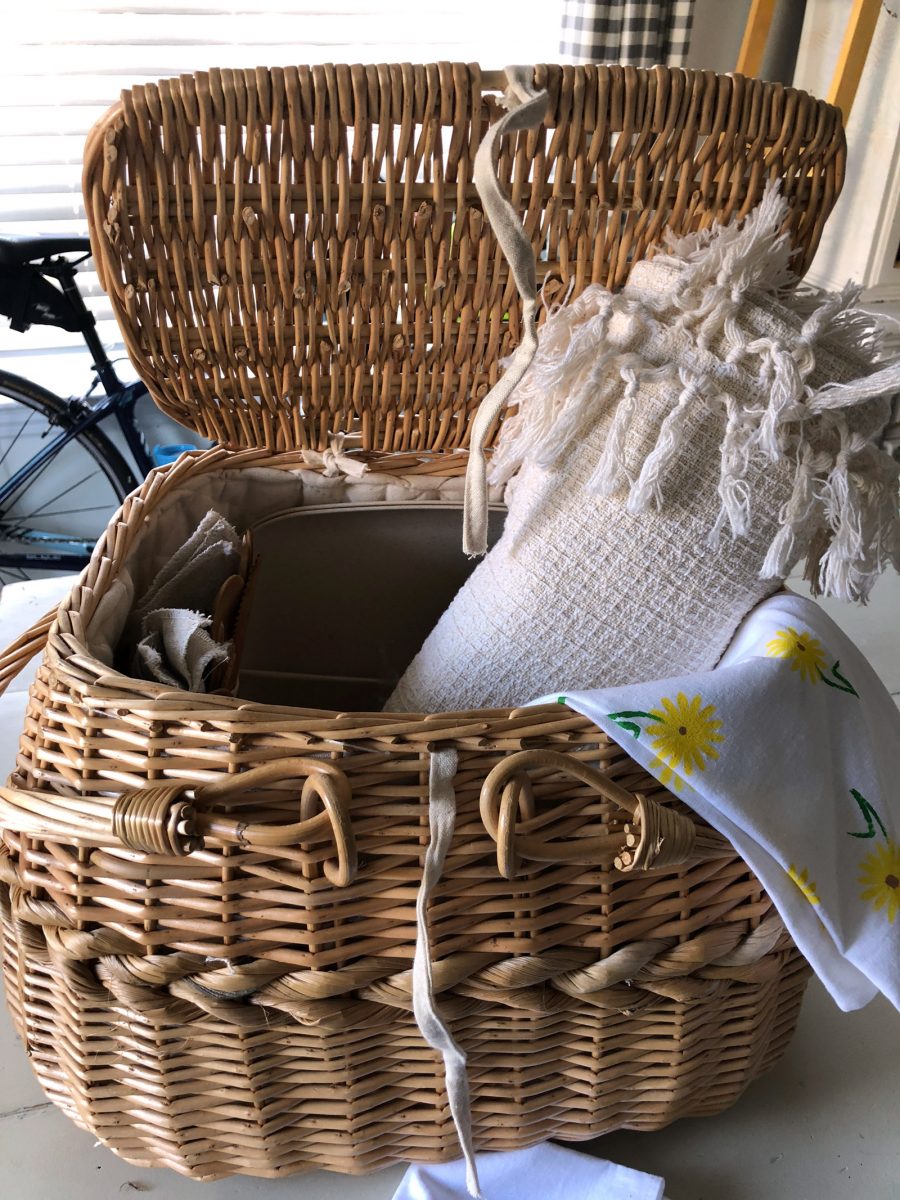 This perfect picnic basket is definitely going on vacation with us later this month. We're spending a week on Folly Beach in South Carolina. Have any of you been there? Any must-see and must-do recommendations?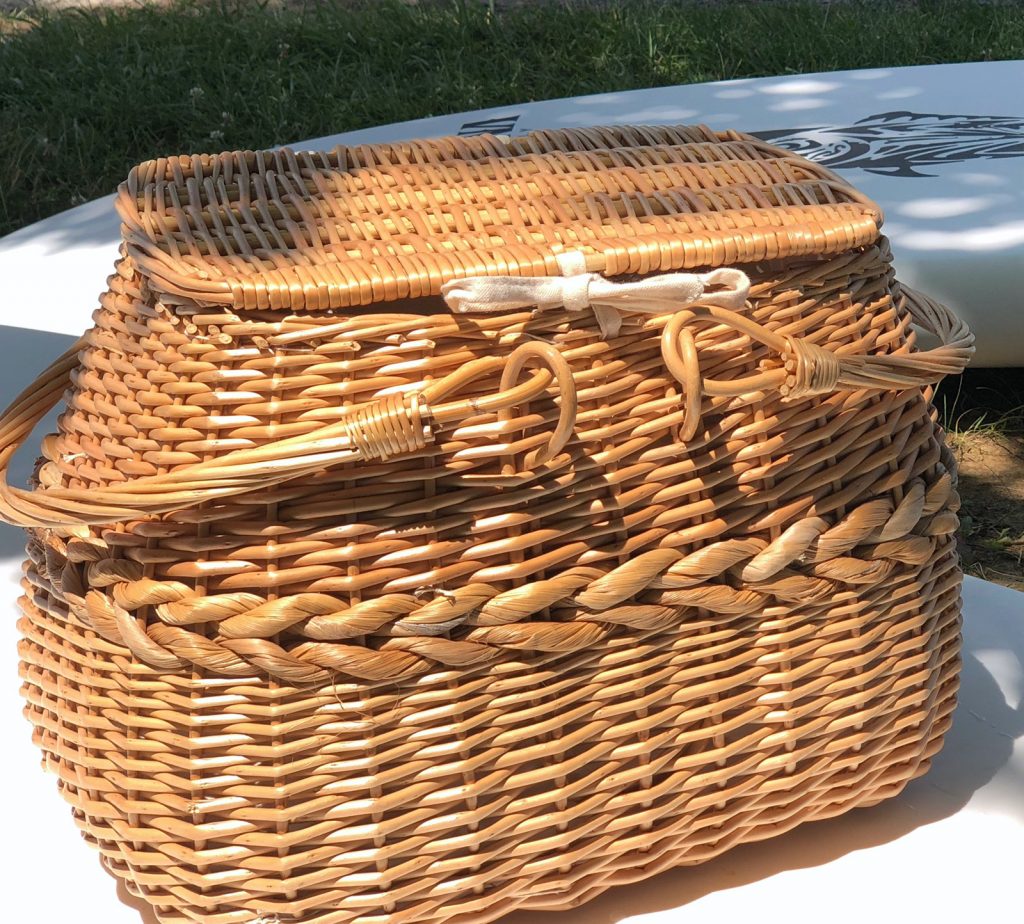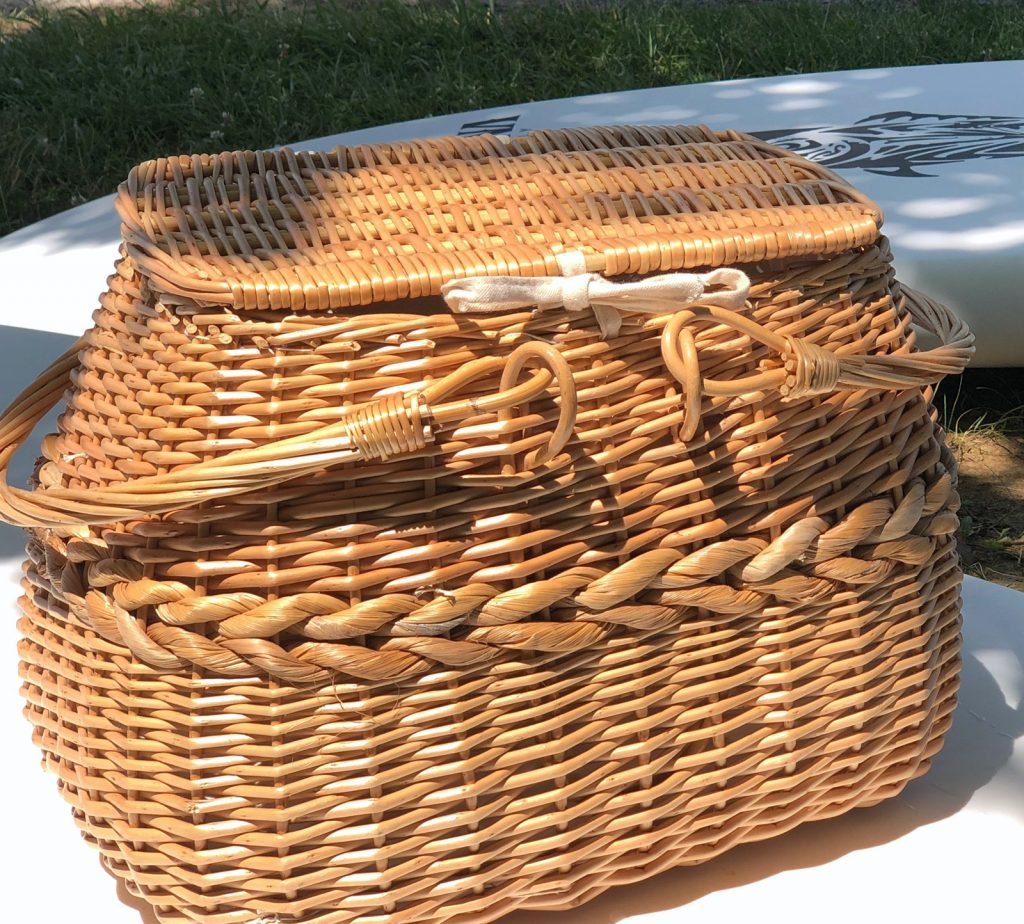 So what's your idea of a perfect picnic basket? How do you picnic? In the backyard? On your deck? At the community pool? There are so many ways to picnic and there's a perfect picnic basket for every one of them. Take a look at Wayfair.com. I bet you'll find one!
Here is Where I Party!