Today's Rocking Chair Makeover is my project for the March edition of the Fab Furniture Flippin' Contest: Mix and Match with Fairfield World.
Our Fab Hosts this month are Ciburbanity & 58 Water Street.
Also feel free to contact Stacy from Anastasia Vintage at info@anastasiavintage.com for more info about our Fab Furniture Flippin Contests.
Like many of my furniture makeover projects, this one started with an eye roll and a head shake. From my husband ; )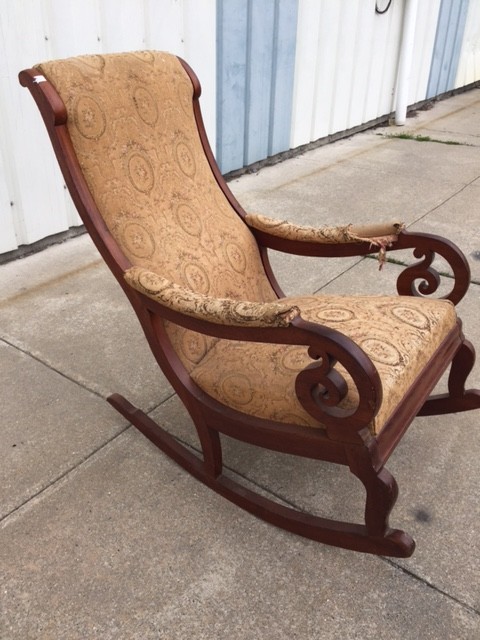 Yep, that's what I got from Dan when I showed him my $5 rocking chair: An eye roll and a head shake. I'm used to it ; )

He clearly doesn't have my vision ; )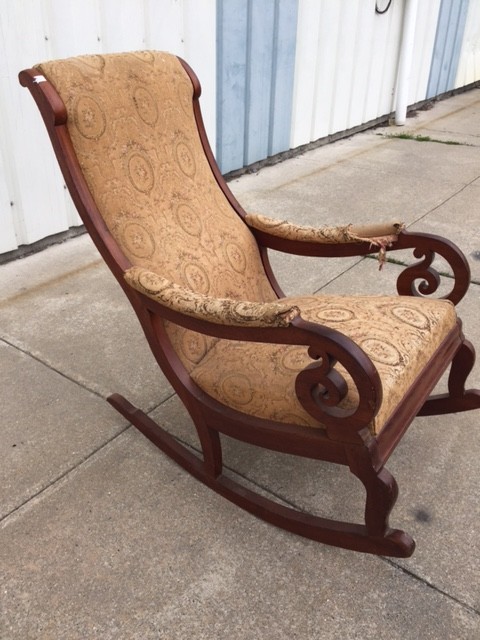 To be honest, I was a little skeptical myself. I mean look at that poor chair! But for $5 what did I have to lose???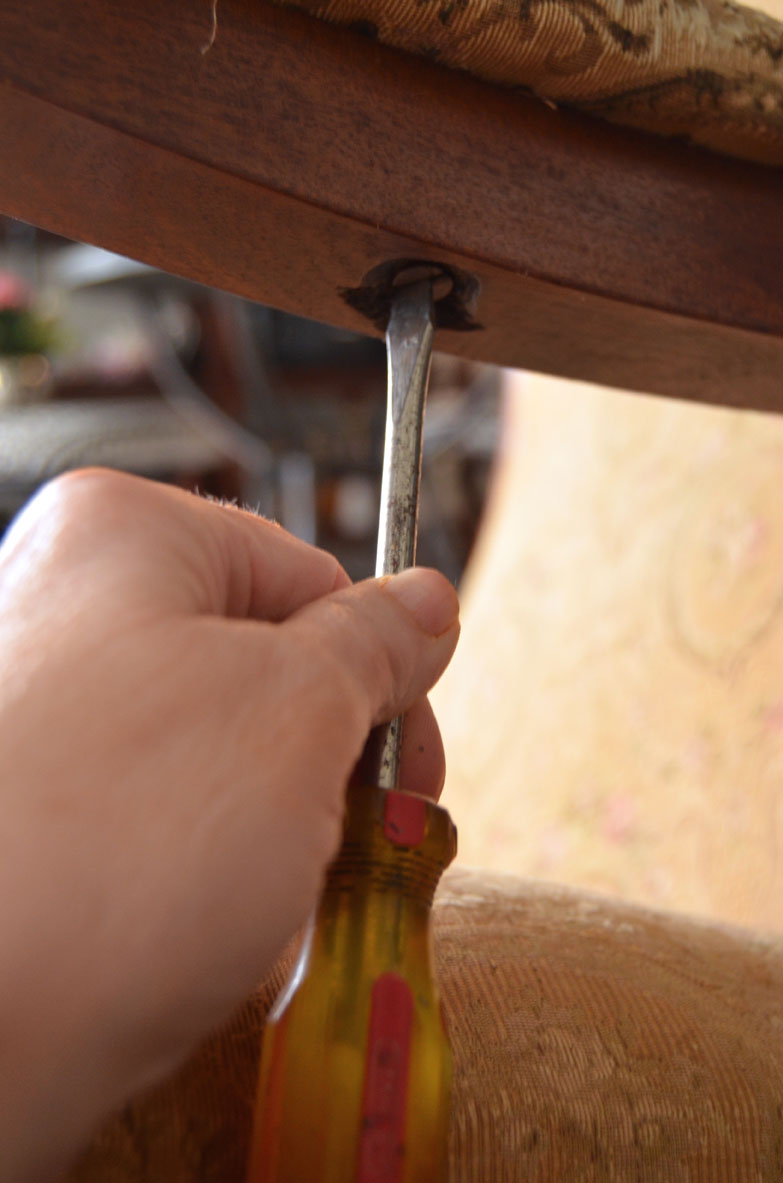 the first thing I did was give this old chair a good cleaning and then removed the arms rest pads.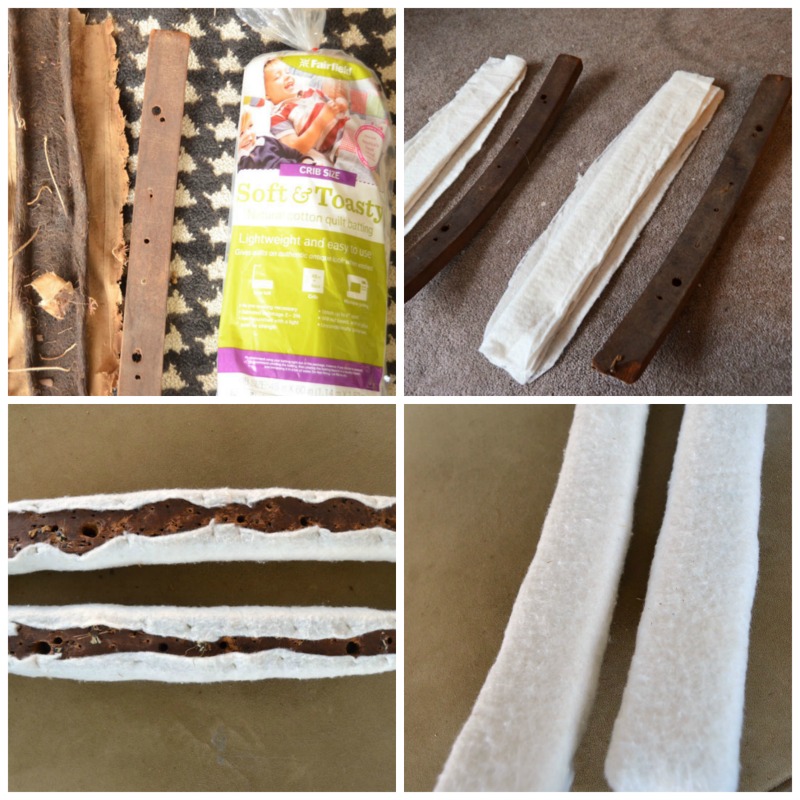 I have to stop and say right here that this is NOT a reupholstery project. Maybe some day I will attempt such a project, but not today. The most REUPHOLSTERING that I did with this chair was what you see in the photos above. I removed the old fabric, and whatever that stuff was underneath of it. I replaced whatever that nasty stuff was, with new batting (about 6 layers) and new fabric. For the rest of the upholstery: I just covered it the existing upholstery with batting and fabric.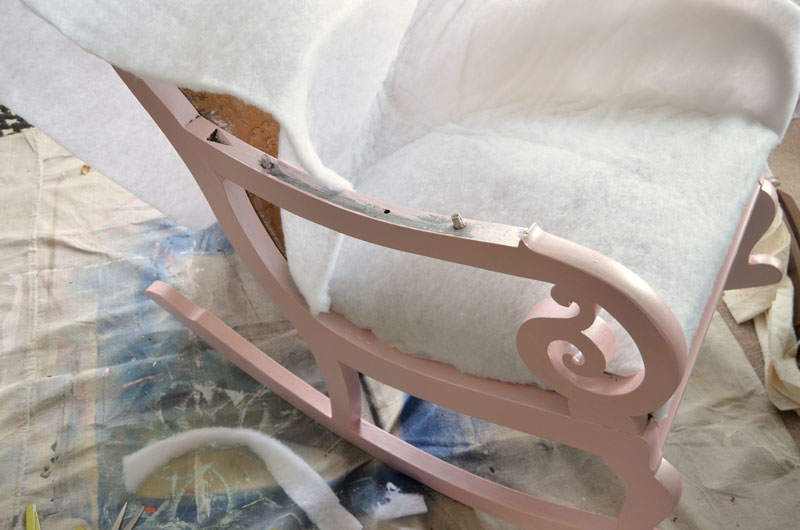 Okay, back to the chair. Once it was clean, I painted it. It took about three coats of paint. The paint I used is called Pink Pearl Metallic Paint and it's made by Modern Masters. It coordinates so well with the fabric that I got at Hobby Lobby.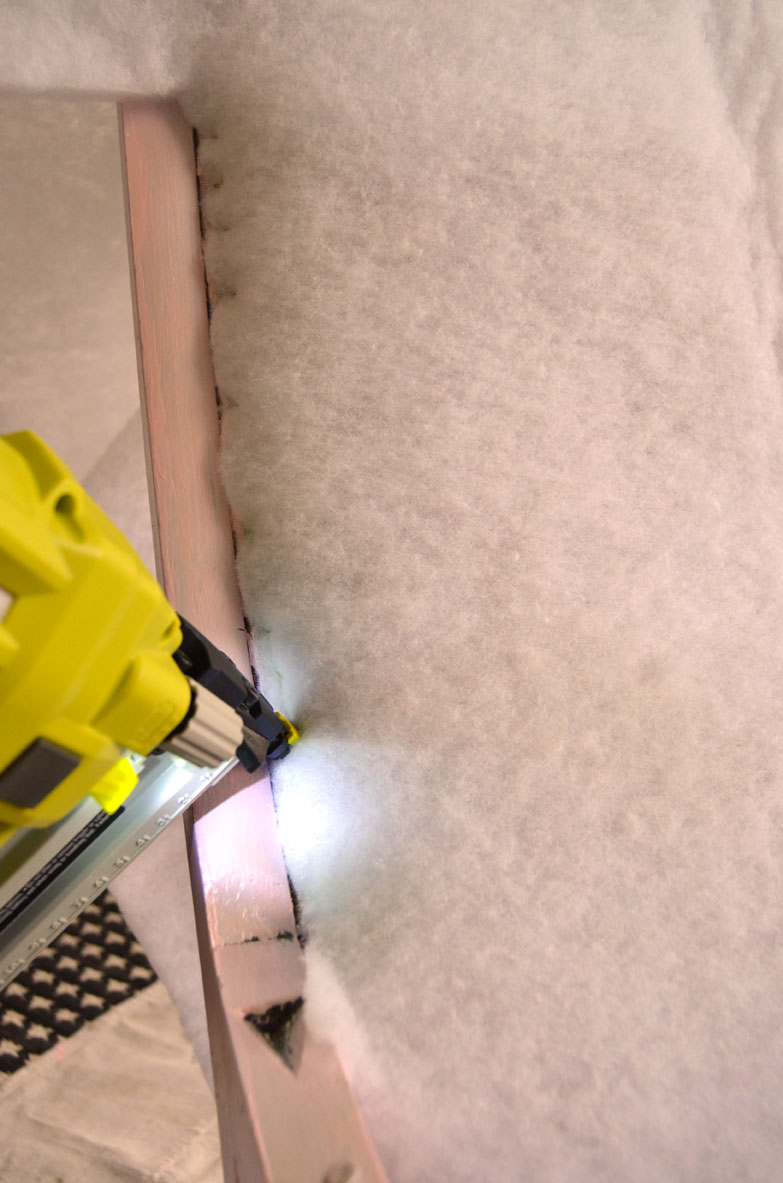 I attached the batting with my RYOBI Narrow Crown Stapler using 1/2″ staples. It worked great for this application. I'm not sure it's the "right" way to attach batting but it worked for me!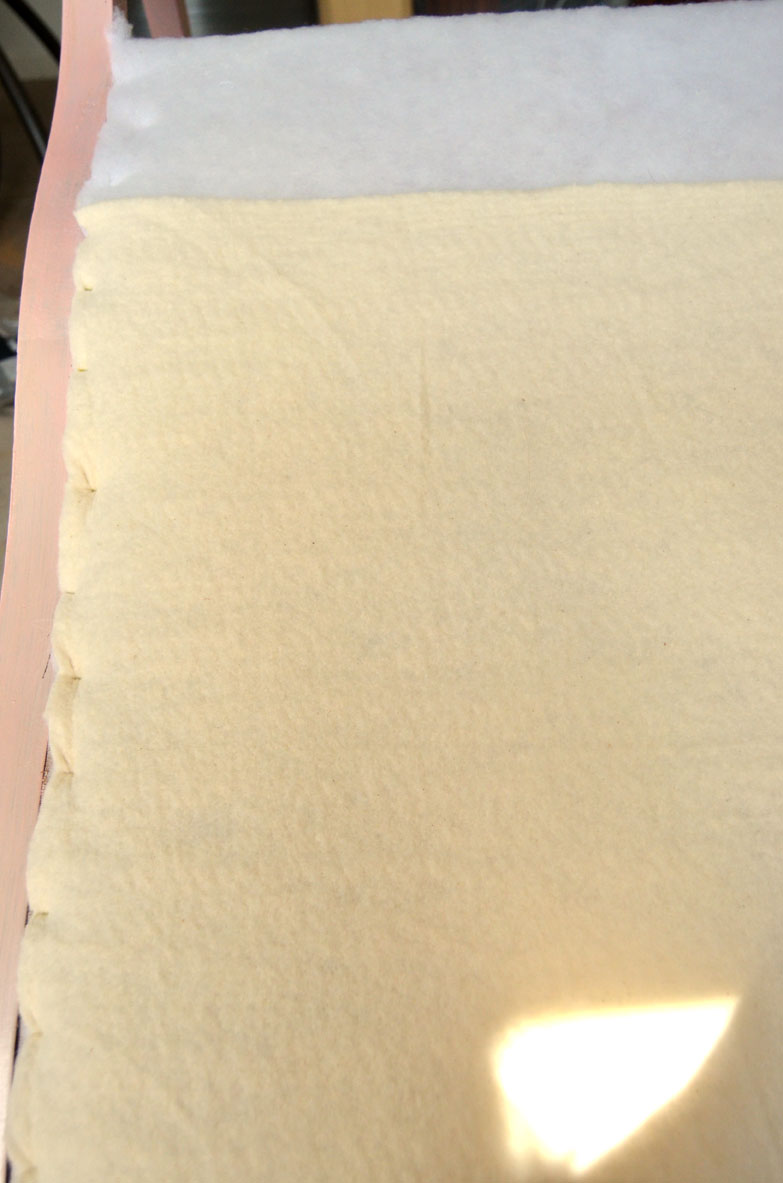 I attached the fabric the same way: using my stapler.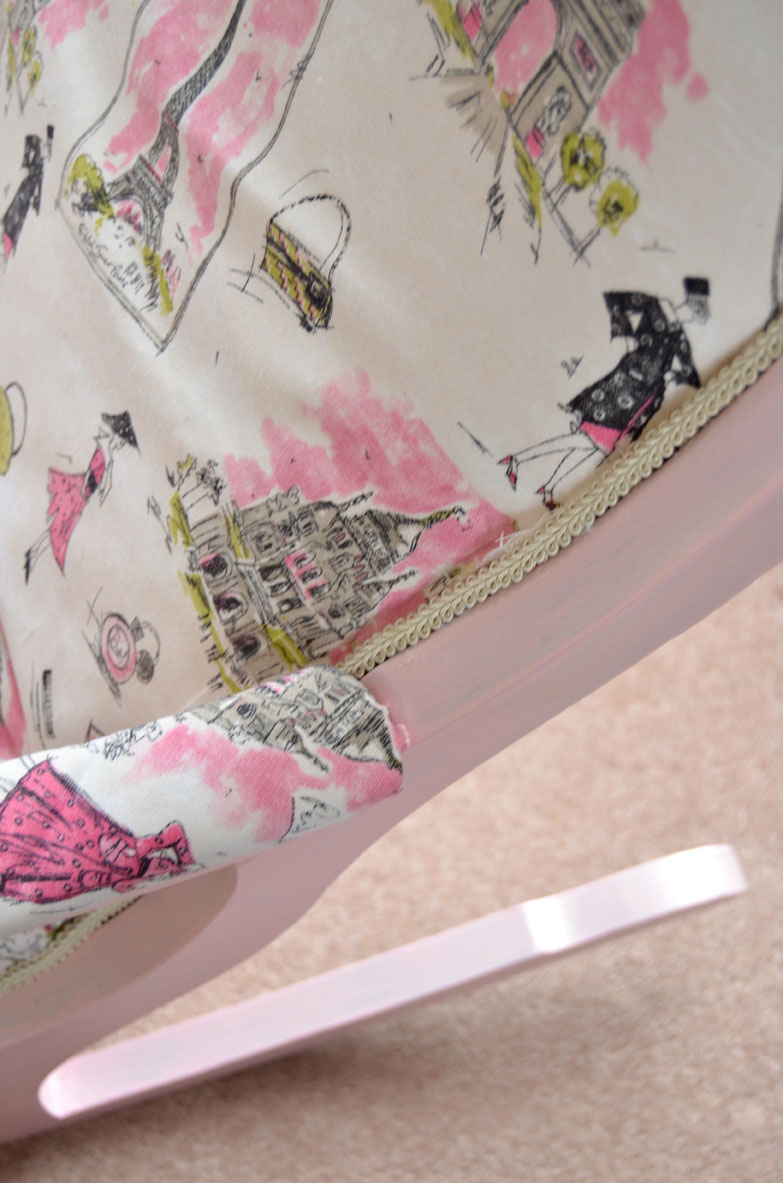 I was able to cover up all of those staples by hot gluing trim (also from Hobby Lobby) around the edges.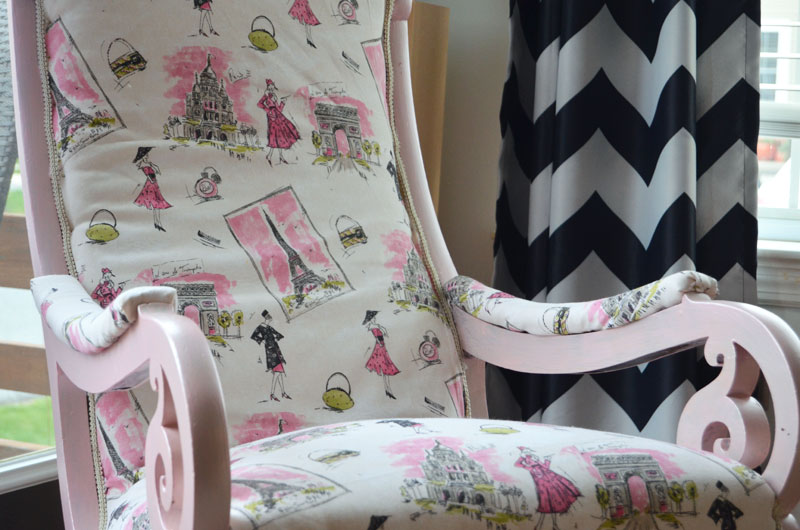 I have a new respect for anyone out there that does "real" reupholstering. My hats off to them!
I'm not sure that this $5 chair would be worth the work and time of a complete reupholstering job, but I think that by using some quality batting, pretty paint, and pretty fabric, I was able to transform this chair into quite a lovely and striking piece of furniture. I'd love to hear what you think of it. Tell me in the comments below.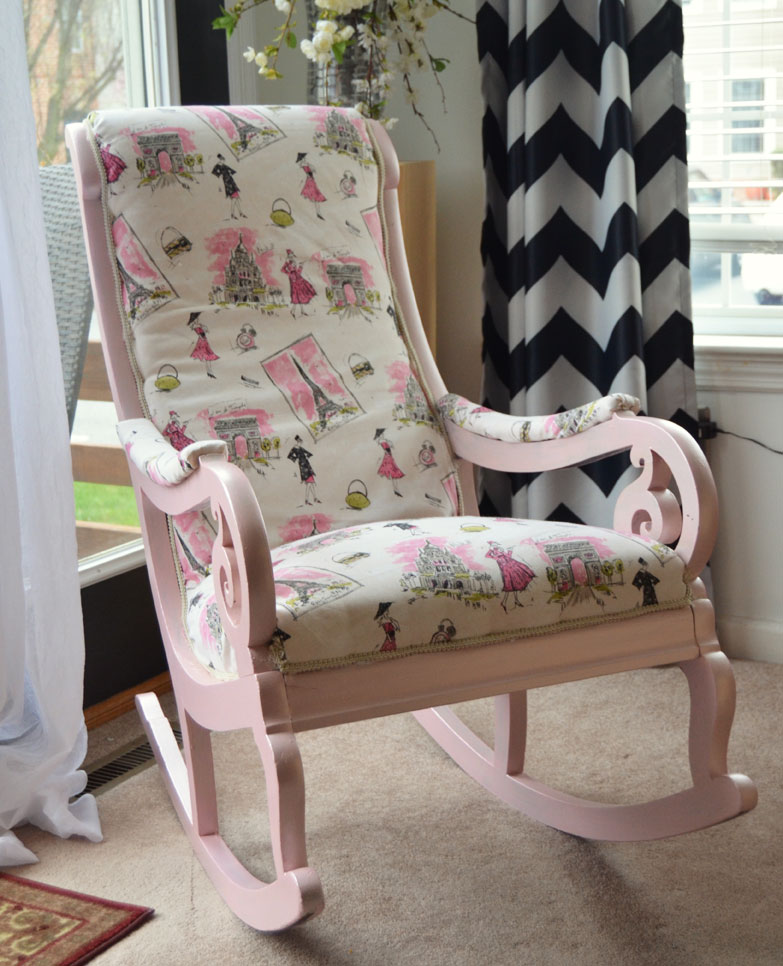 One last look at the before and after: