This month's furniture makeover theme is Farmhouse and I hope that this old high chair that I recently restored with a Toscana finish qualifies as Farmhouse Style! What do you think???

It looks farmhouse style to me!
It's hard to believe it's the same high chair. This old high chair has been sitting in my basement for years. It has been around a long, long time. In fact, it was my high chair as a child. It started out as my oldest brother's high chair and was handed down to all six of us. My brother is now 65 – does that means that this high chair is an antique??? I feel old. ; )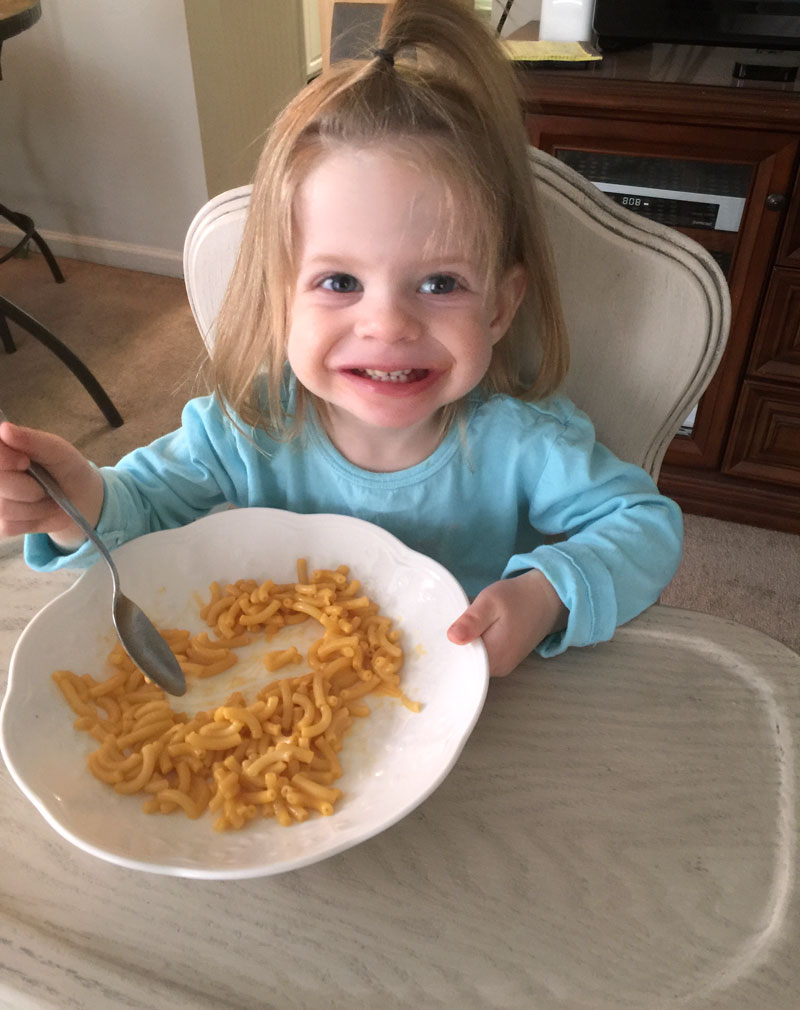 After all six of us used this high chair, my parents saved it. And then the next generation used it: all eight of my nieces and my three kids. Now it's being used by the third generation (my grandchildren)! I wonder if it can hold up to another round!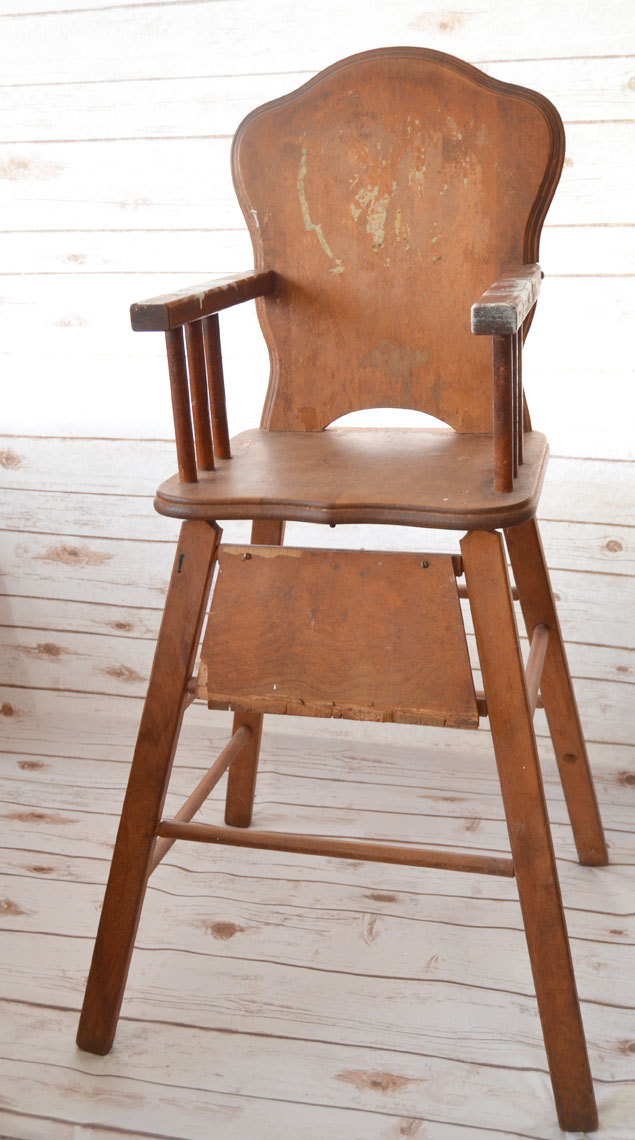 Besides being worn, shabby, and dusty, this sad, old high chair was missing a rung on the side, the foot rest thingy, and a tray. I found a site that sells antique (there's that word again!) high chair trays and hardware replacements.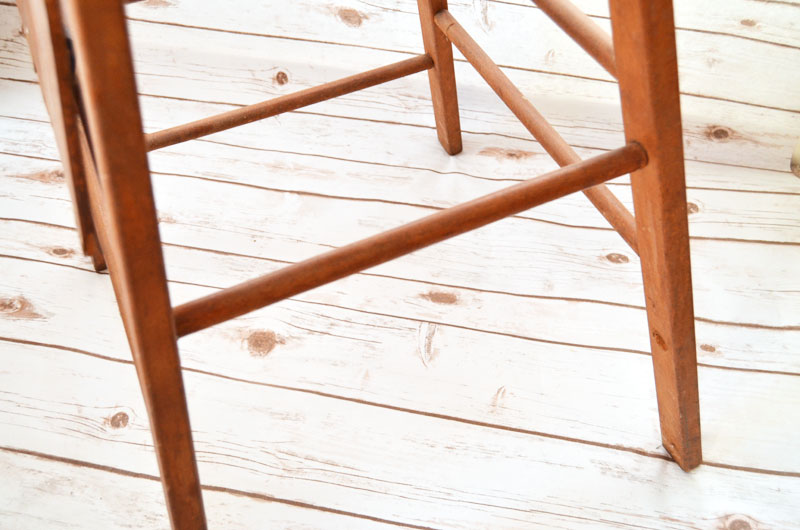 The missing rung on the side was easily replaced with a piece of dowel rod.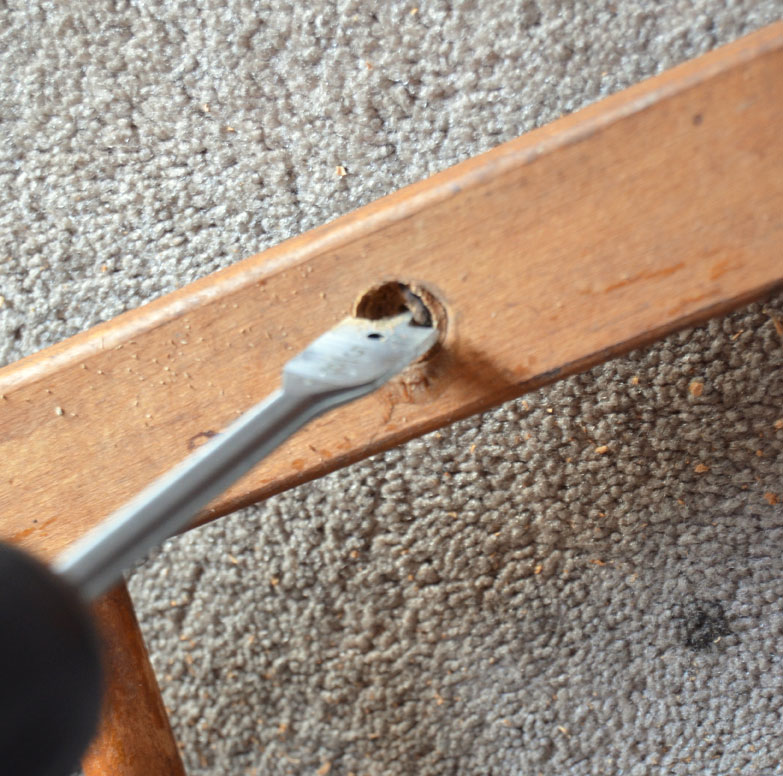 It looked like the rung had snapped off at the hole, but by using a spade bit, I was able to easily clean out the hole to make room for a new dowel rod.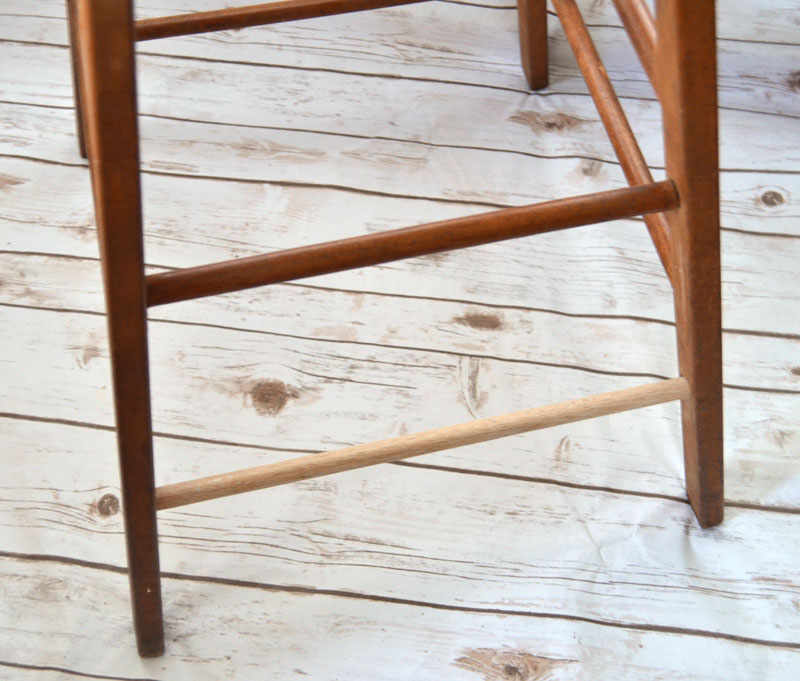 Good as new!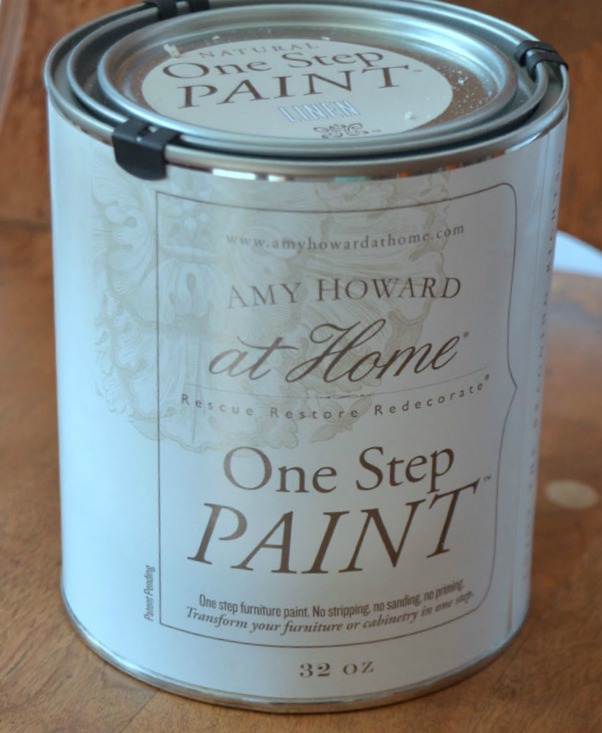 Once all of the minor repairs were made, I brushed on two coats of Amy Howard at Home One Step Paint. The color I used is called Linen. It's the same paint that I used on my granddaughter's armoire and I also used it on the basket that I limed and antiqued.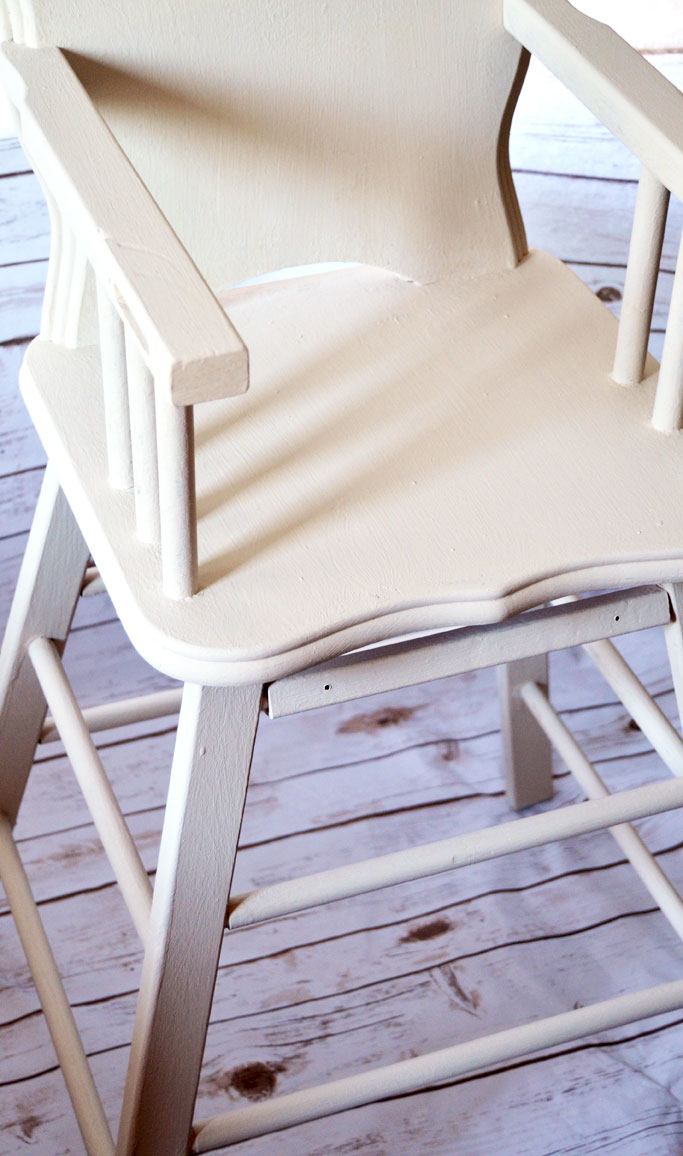 Looking way better already!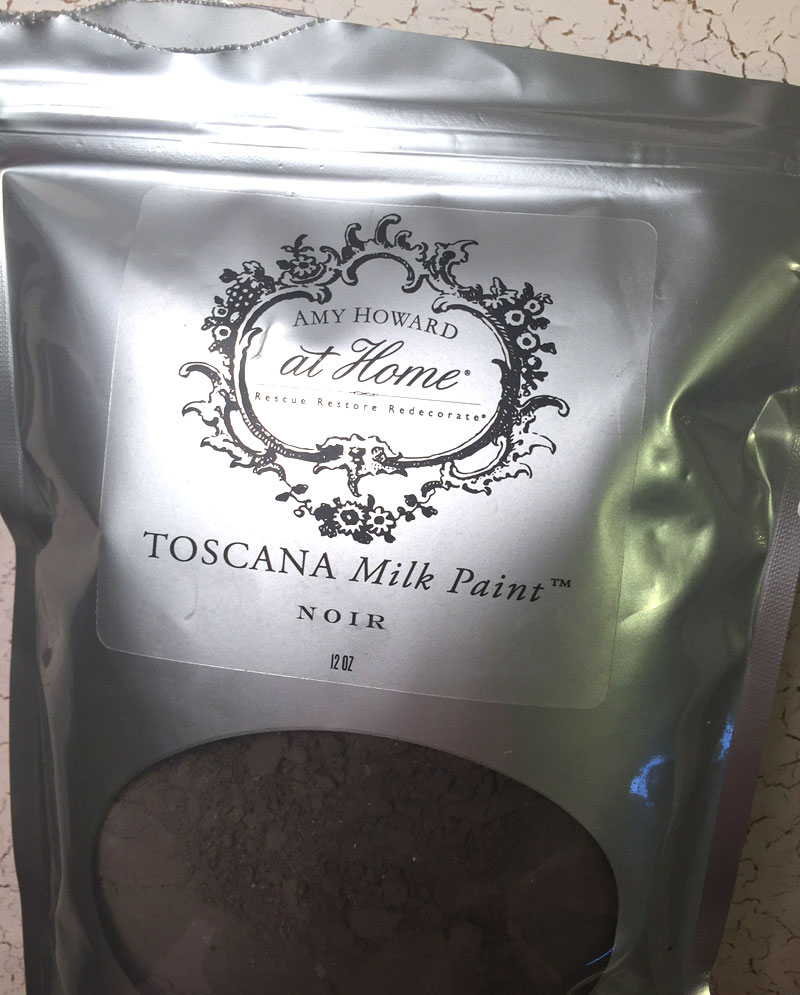 Once the coats of One Step Paint were dry, I mixed up a batch of Amy Howard at Home Toscana Milk Paint in Noir.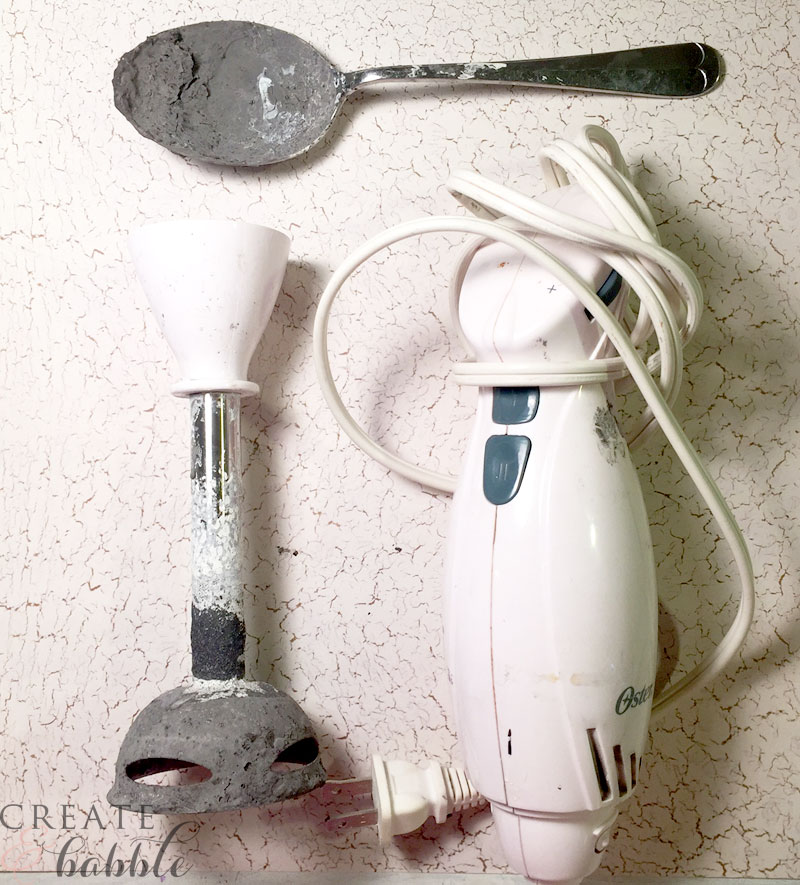 I used this old immersion-style blender to mix up milk paints. It works really well to dissolve the powder in the water and leaves no lumps. I never have to strain the paint when I use this blender.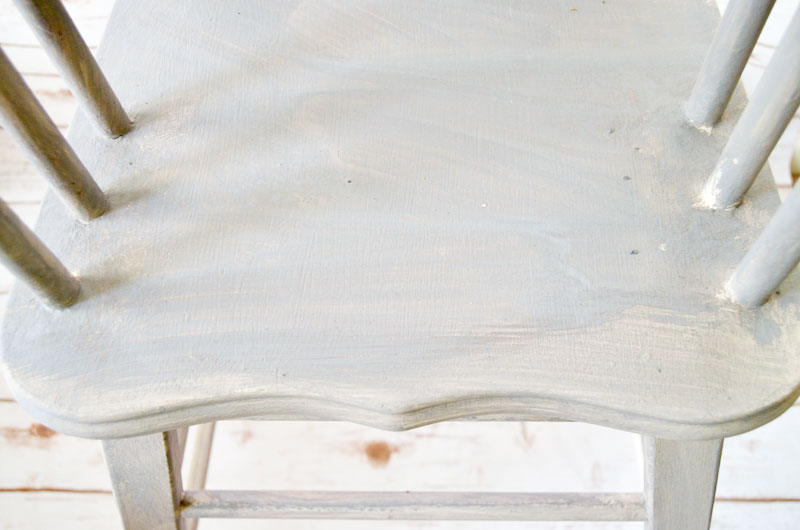 After one coat of the Amy Howard at Home Toscana Milk Paint.
It looks a little scary after the milk paint had been applied. But I kept the faith that this would all work out! Some times things have to look worse before they look better – at least that's what I've found to be true when refinishing furniture! Plus I was lucky enough to spend some time down in Memphis with Amy Howard at her workshop learning all sorts of fabulous finishes – so I knew it would end up beautiful in the end!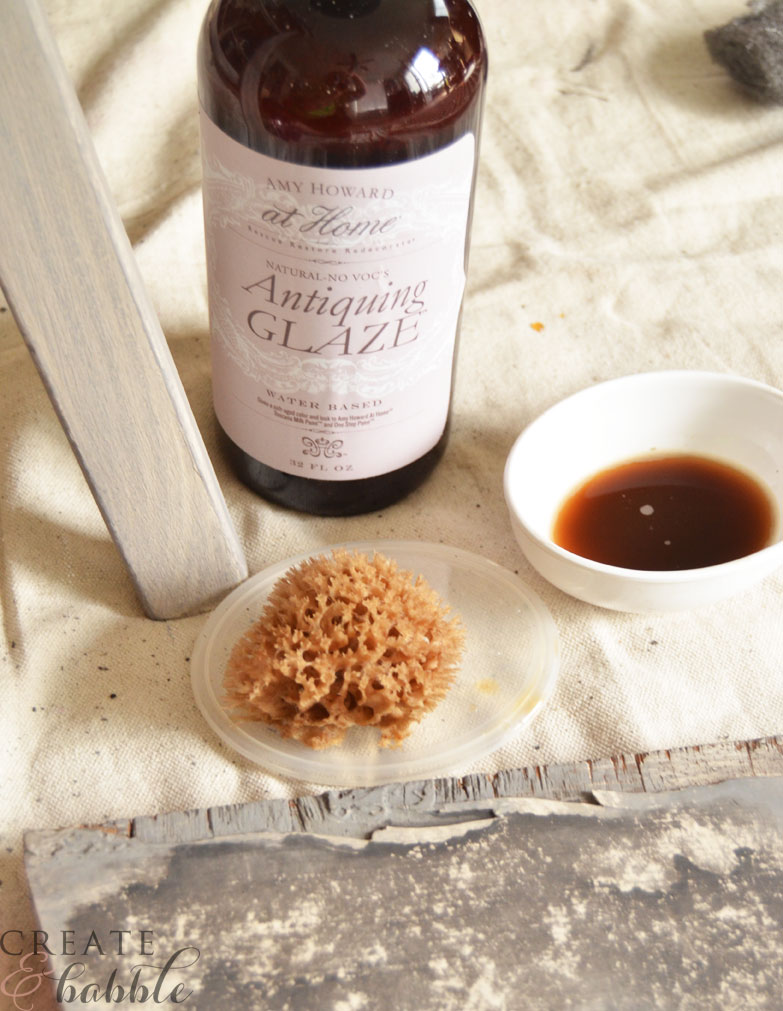 Now it's time for the magic!
I guess I should say magic potion, ha! It's Amy Howard at Home Antiquing Glaze. After the milk paint has thoroughly dried, I wet a natural sea sponge in water and wrung it out.
Next I dipped the sponge in the antiquing glaze and saturated the chair (small sections at a time).
The antiquing glaze works by softening the milk paint layer over the One Step Paint layer. Once that top layer of milk paint was softened, I was able to "lift" off small amounts of the milk paint by dabbing the surface with the sea sponge. (I rinsed and wrung out sea sponge frequently between "lifting"). I did this all over the chair until I got the look that I wanted. (I chose to remove about 95% of the chalk paint).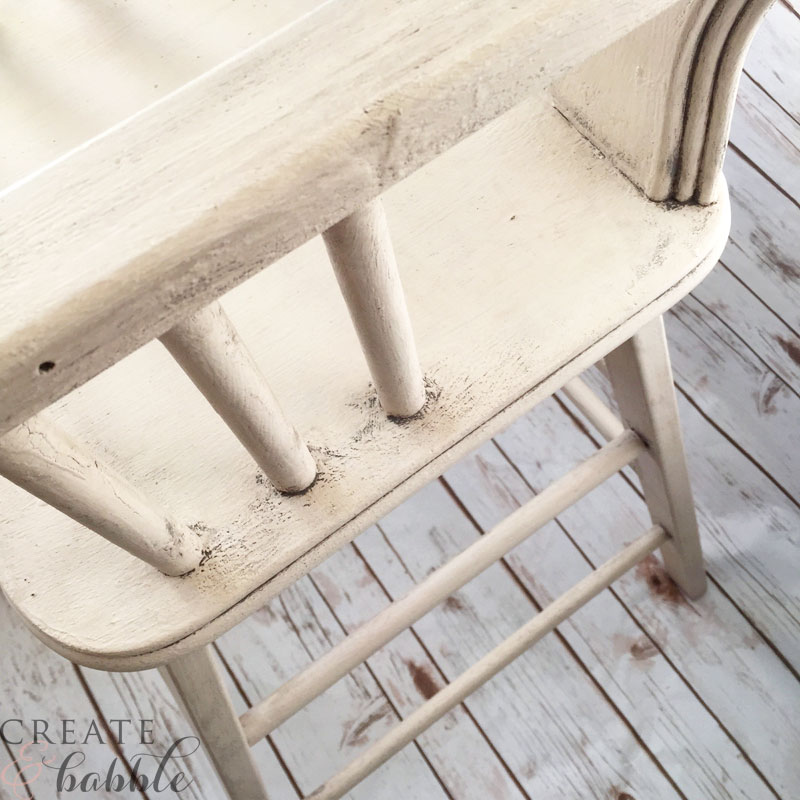 You can see in the image above that the remaining Noir milk paint has settled into the grooves and cracks leaving this beautiful Toscana finish.
How much of the milk paint layer removed is up to each painter. You may have restored this same piece and got a totally different look by using different colors, and removing more or less of the milk paint layer. That's what I love about using Amy Howard at Home products. There's no wrong way! Every piece comes out looking different and beautiful. Just like an antique piece should look!
I finished up by applying a coat of Amy Howard At Home Light Antiquing Wax.

Please click on the photos below to see more Farmhouse Furniture Makeovers from some of my talented blogging friends: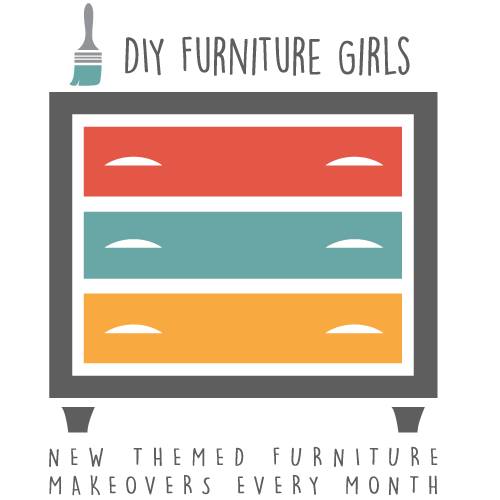 Linking up here and also at Wow Us Wednesdays