Thank you to Iron Orchid Designs for sponsoring today's post. This post contains affiliate links. If you make a purchase through one of these links, I earn a very small commission at no additional cost to you.
Pretty much every wall in my family room is covered with stuff. Whether it's a photo gallery wall, artwork, DIY wall art, and clocks, there's not much bare space. But believe it or not I found a bare spot for a very cool, french-inspired rub on transfer by Iron Orchid Designs. Take a look: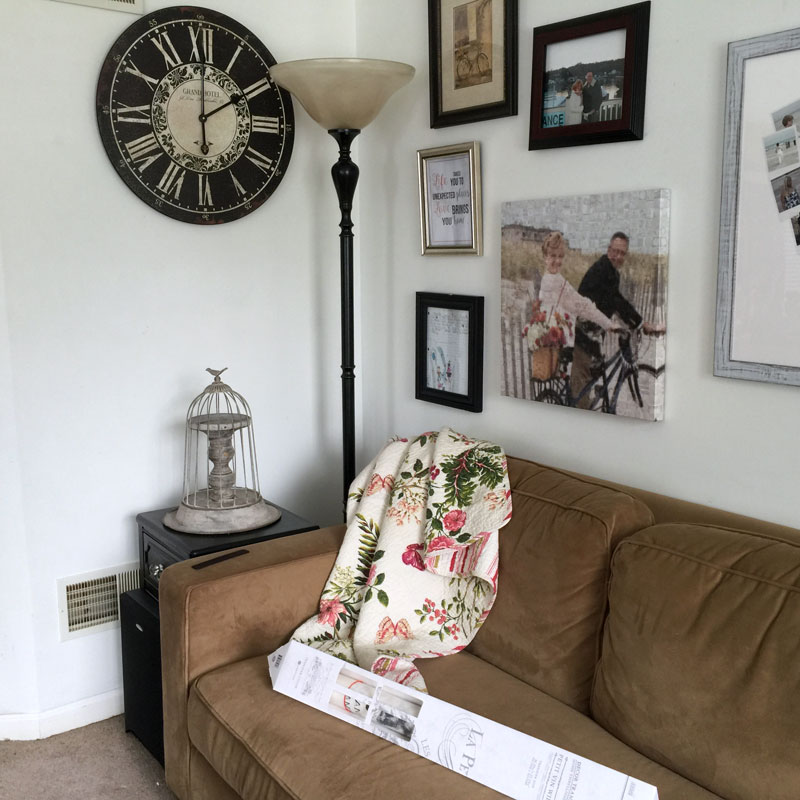 Right there . . . see it???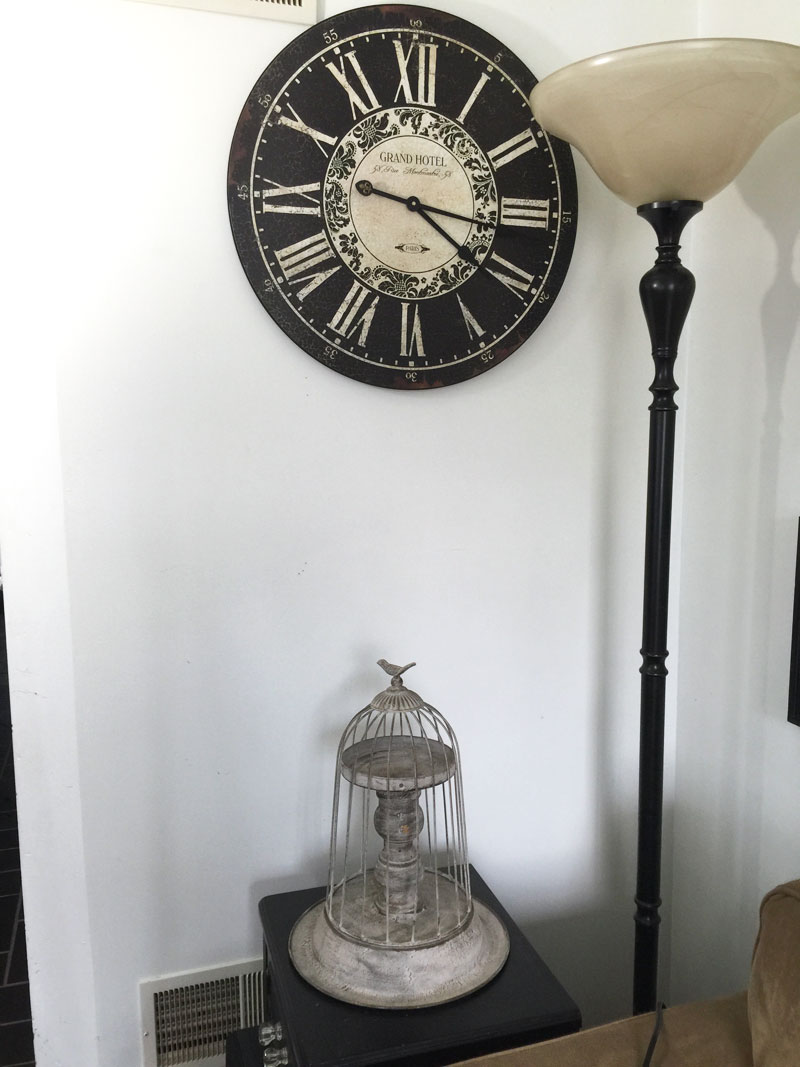 That bare space above the bird cage and the clock.
It needs something, right??? As it turns out the new Iron Orchid Designs Transfer that I recently received is perfect for this space.
By the way, you can find lots of the Iron Orchid Design Transfers on Amazon.
See what I mean? So much better!
Applying the transfer to the wall was very easy.  Let me show you how I did it.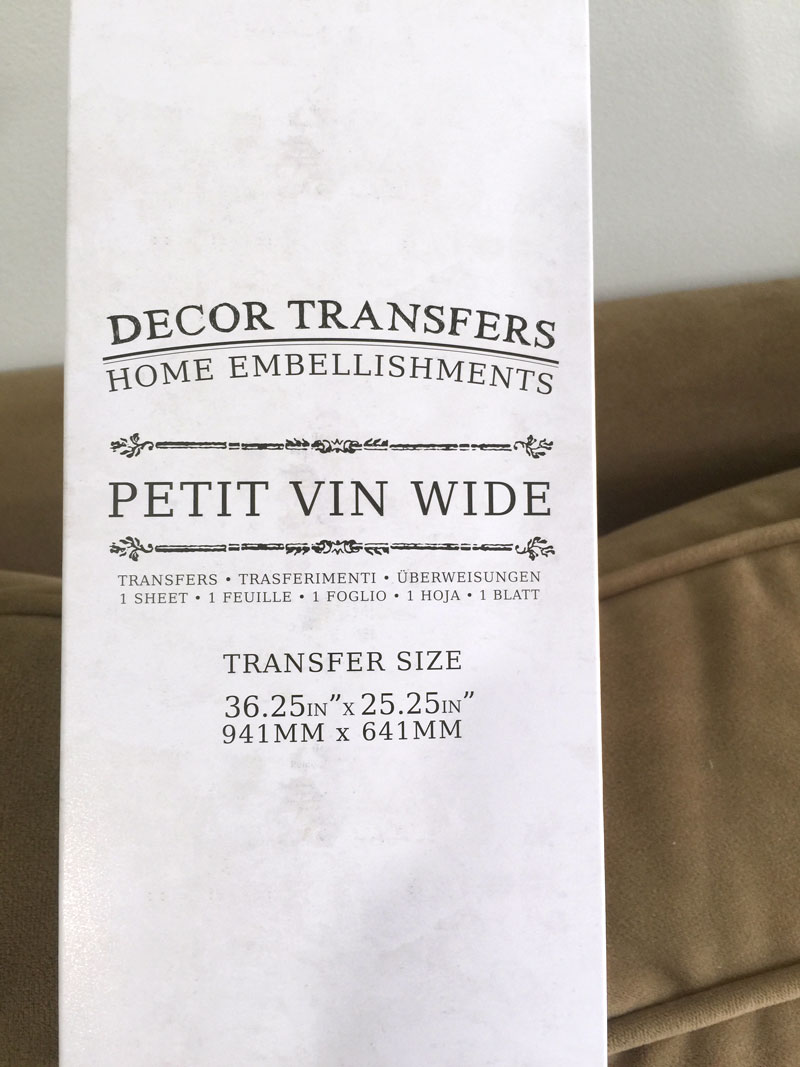 The transfer comes rolled up in a nice box like the one above.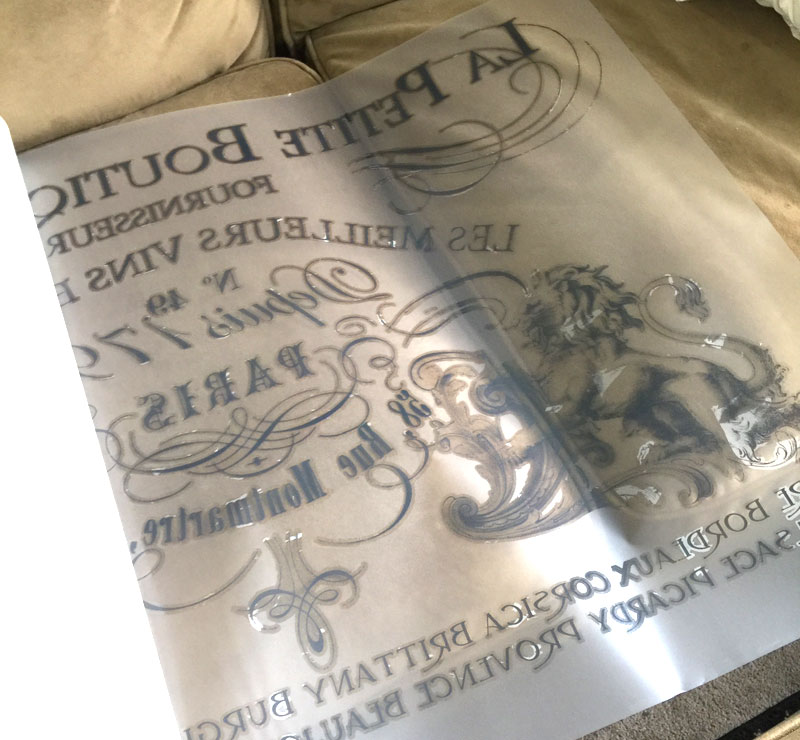 I took it out of the box and unrolled it. As you can see, there are essentially three layers: the white backing paper, the actual transfer material that stays on your surface, and the plastic or vinyl transfer sheet that the transfer is attached to.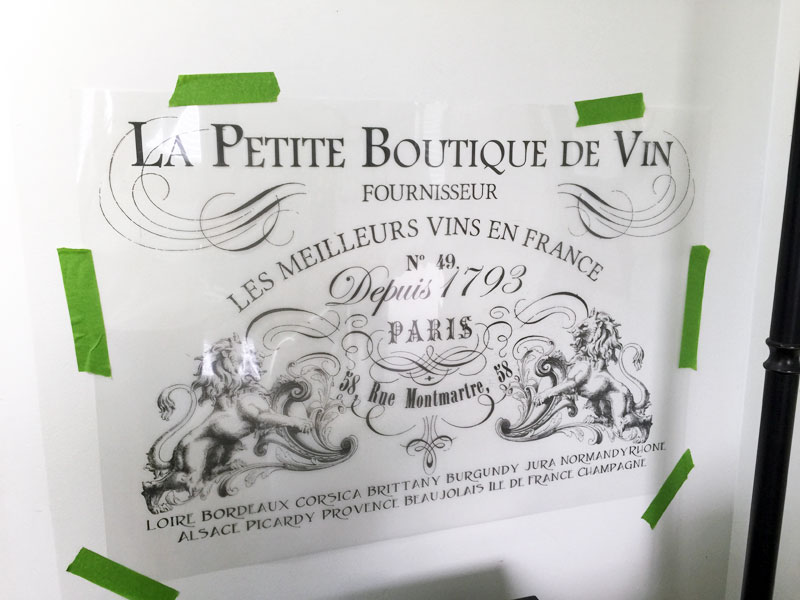 I removed the white backing paper and then taped the transfer sheet to the wall with painter's tape.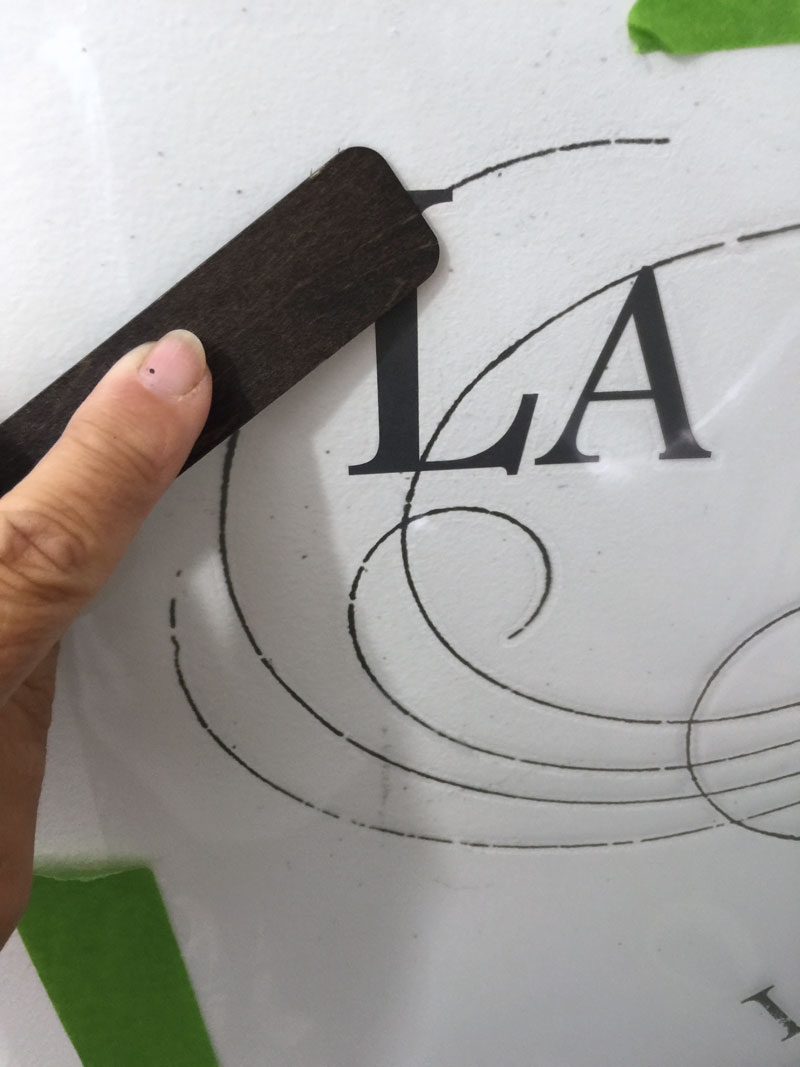 Using the stick that came with the transfer, I rubbed over the design until it stuck to the wall. I worked in small sections at a time and found it made things a little easier to cut away the backing from the area that had already transferred to the wall.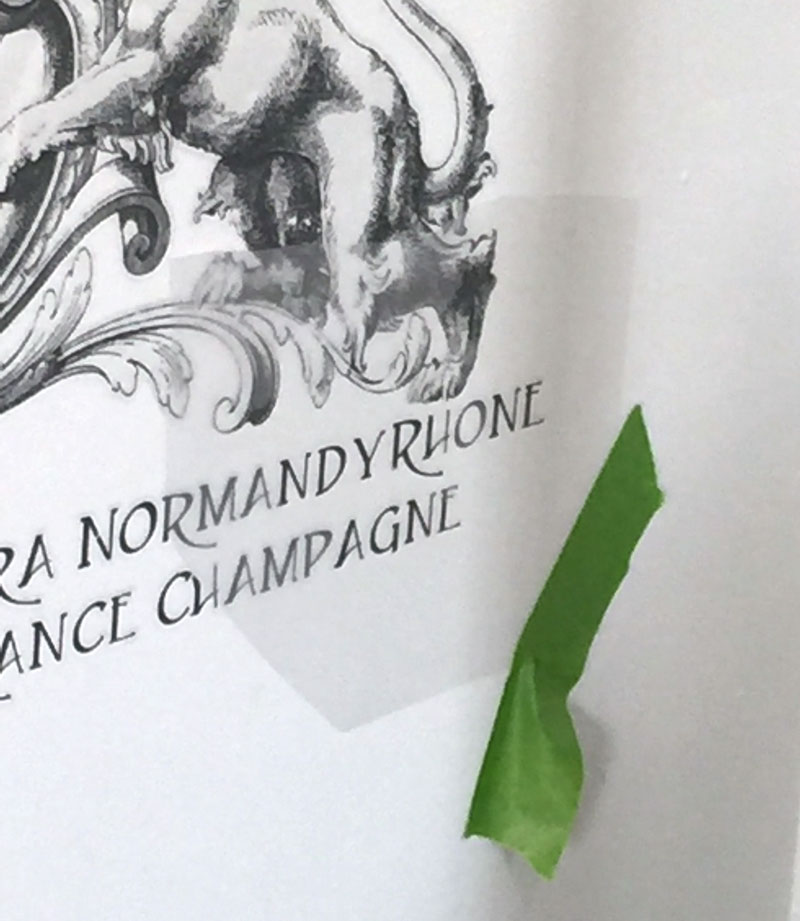 You can see by the image above that by this point I was almost done. (Just that last bottom corner has the transfer material still attached.)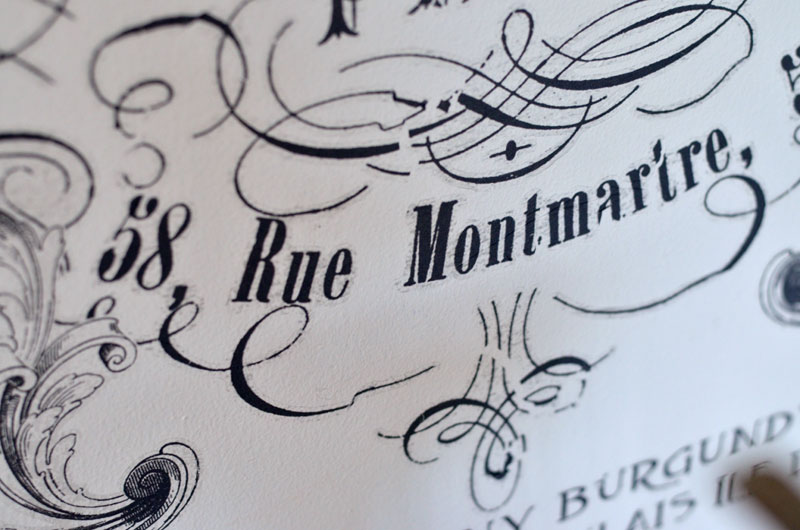 Here's a funny thing that my husband noticed first. See that address on the transfer?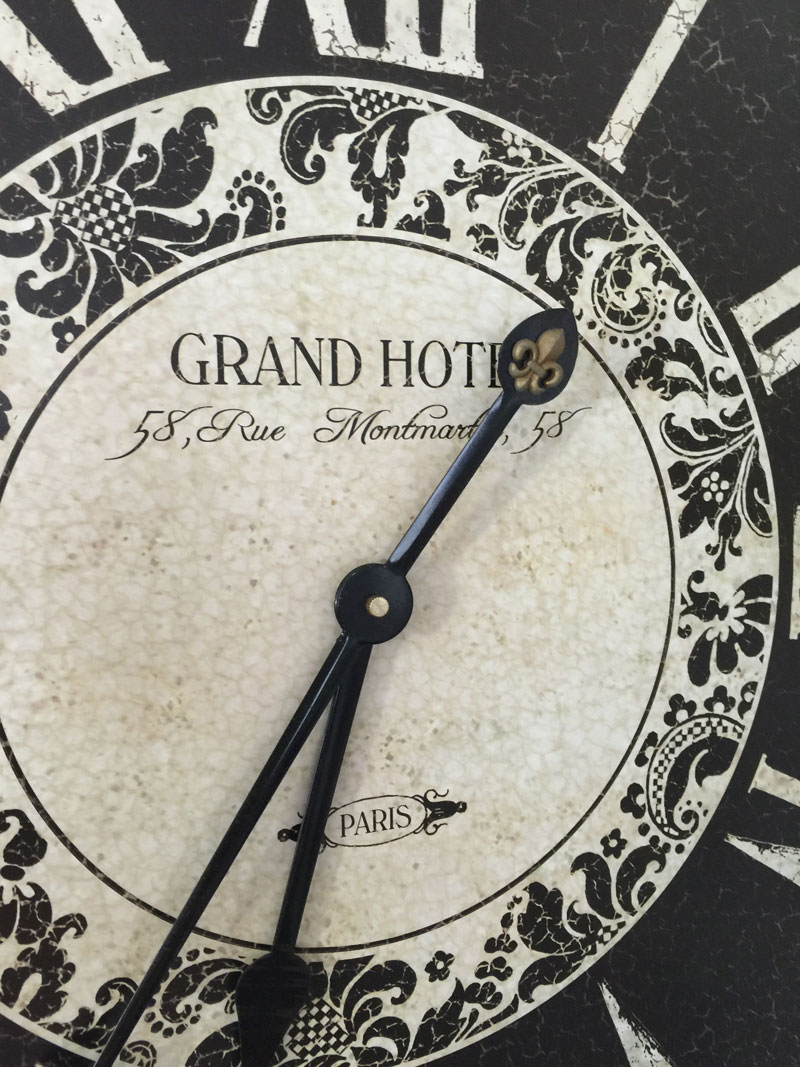 It's the same that's on my clock! My husband googled that address in Paris because we figured it must be significant. All he could find was a shoe store. I wonder what it was before it became a shoe store. Do you happen to know the significance of that address? If so, please let us know in the comment section!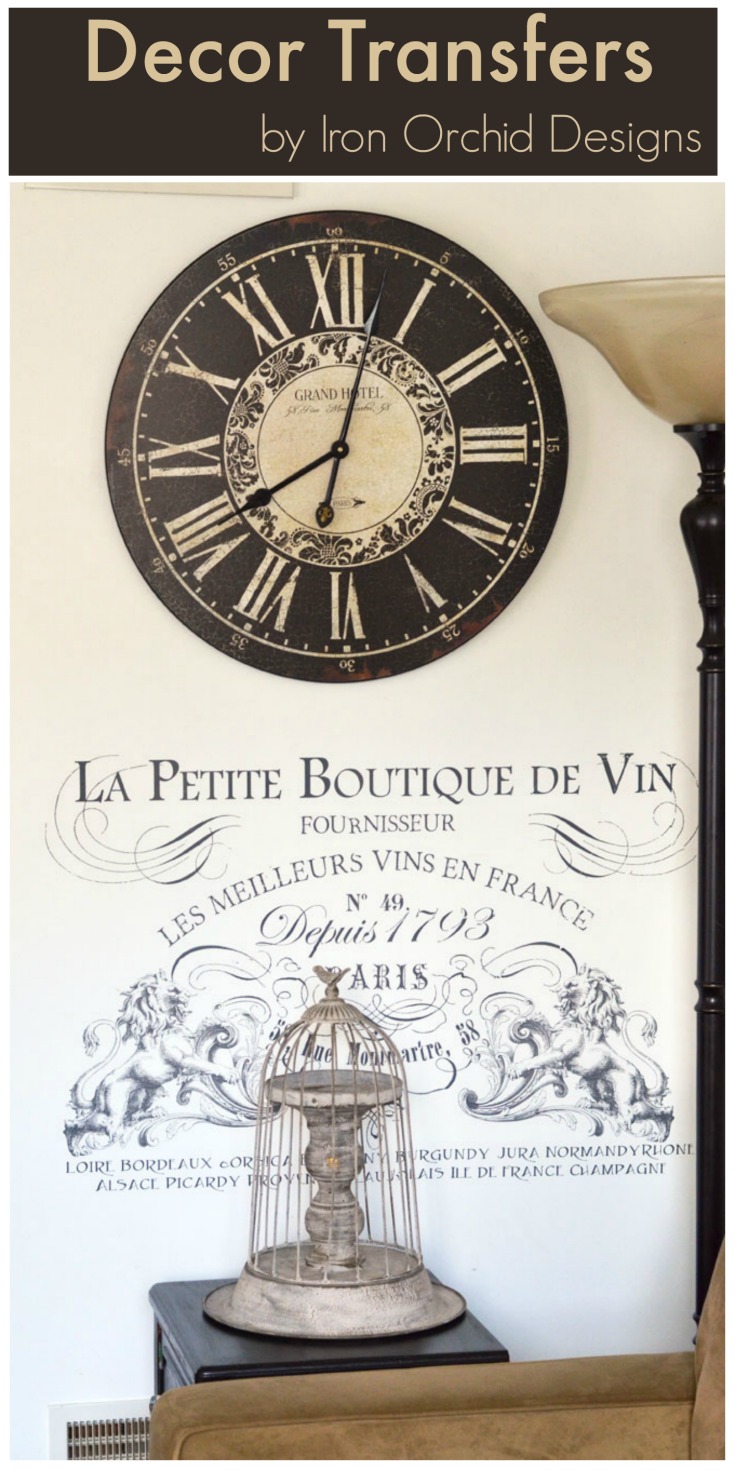 I loved how quick and easy this transfer was to apply to the wall and what a big impact it makes for not a lot of money! Now that's my kind of DIY home decor project!
These transfers can also be cut apart and applied to furniture. Like the one I used, I could have cut that horizontally into three or four strips and placed the designs on the drawer fronts of an old painted dresser. How pretty would that be!
Please visit Josie and Sally, the ladies behind Iron Orchid Designs to see all of their wonderful products!