Happy Summer! I cannot tell you how happy I am that summer is here. I'll take hot and humid over cold and snow any day! Summer to me means fun. And this year we're going to tie-dye our summer, starting with the tie-dyed t-shirts.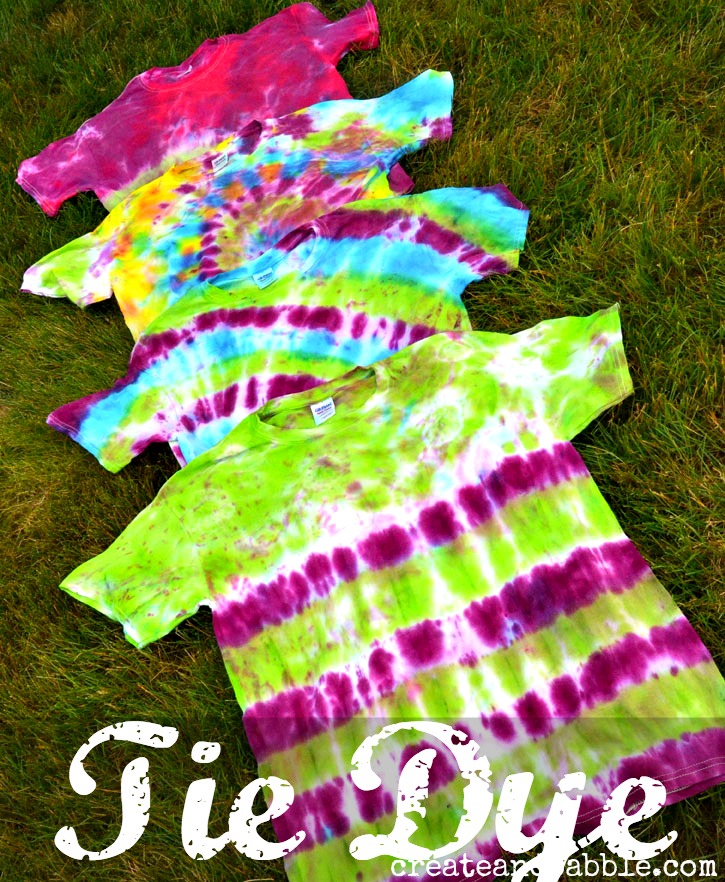 As most of you probably know, Dan and I love to ride our bikes. Riding bikes is our favorite summer activity and we are planning another long bike ride at the end of this summer. This time we're going to have two more riders (my brother and sister-in-law) take the trip from Pittsburgh to DC with us. And I thought it would be fun to make some tie-dye t-shirts for us all to wear on one of the days. I love how bright they are and they were fun to make.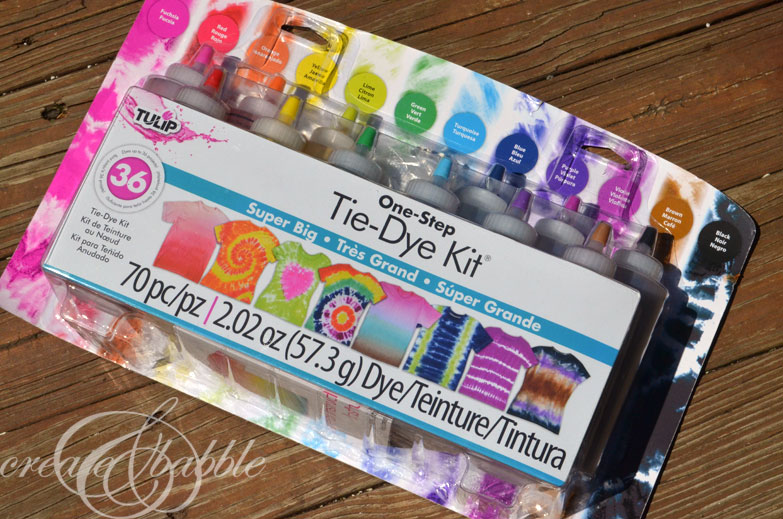 Tulip has One-Step Tie-Dye Kits in various sizes. One-Step means just that – you just add water to the bottle. The powdered dye is already in it. No measuring, no adding other ingredients. It couldn't be easier. Wow, tie-dying has come a long way. I remember the tie-dying sessions at the neighborhood playground many, many years ago where we would go from bucket to bucket of different colored dyes dipping in sections of our t-shirts. This is so much better (and less messy)!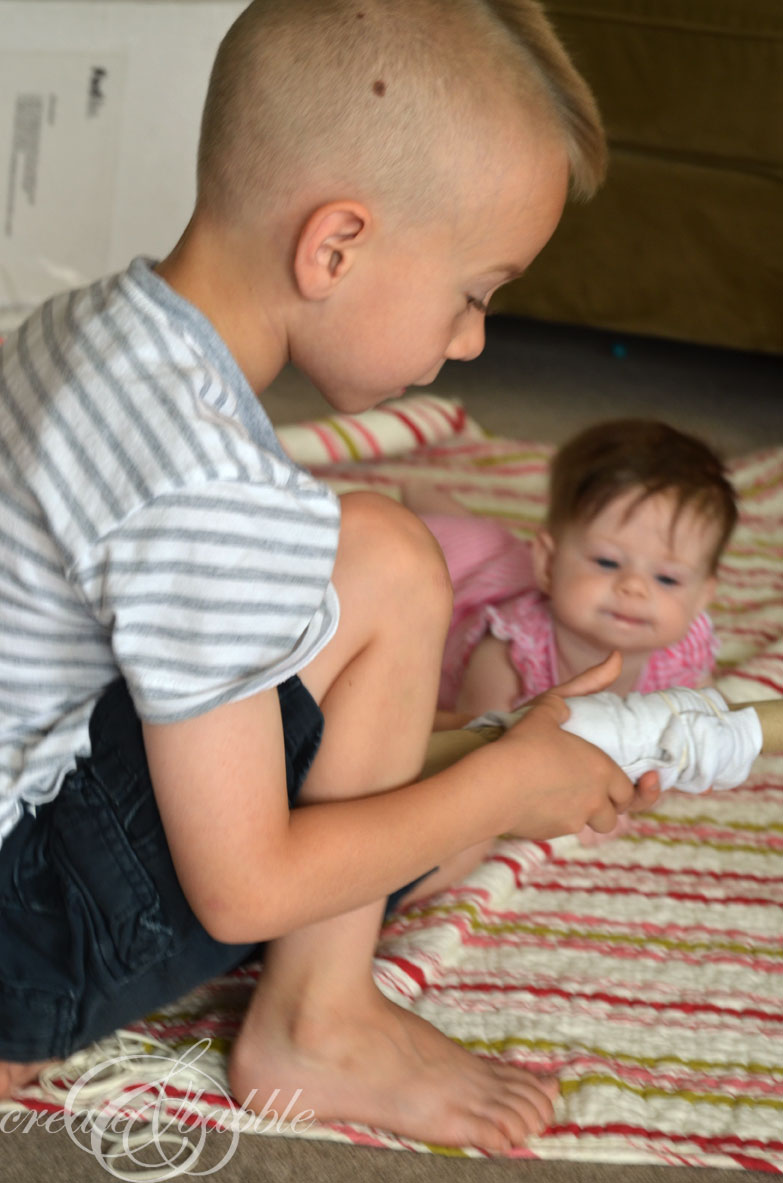 Even the grandbabies got in on the fun! Melanie looks like she's supervising!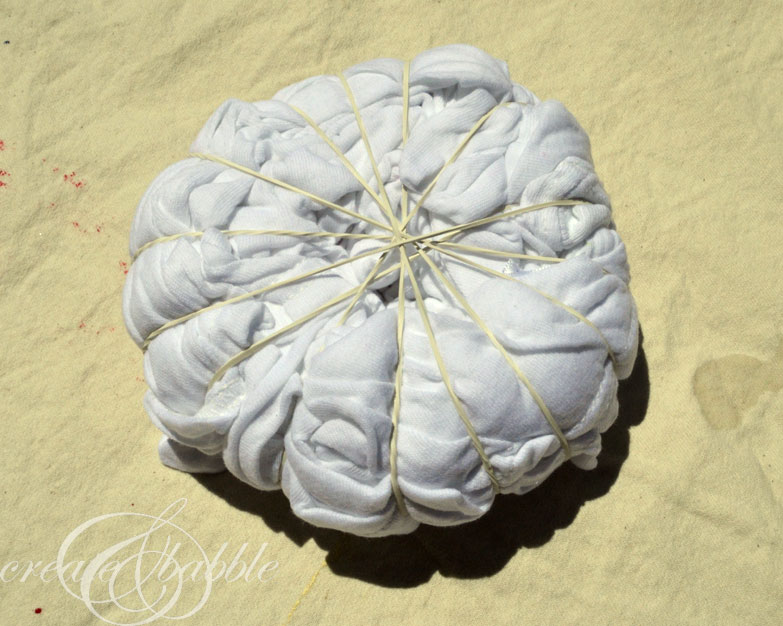 Here's how we made our tie-dyed T-shirts.
The first thing I did was wash the new T-shirts.
Then you fold and tie them up with the rubber bands that are provided in the kit. Tulip's website has lots of instructions and ideas for creating various patterns. For a spiral pattern, I grabbed the middle of the t-shirt and twisted and rubber banded until it looked like the photo above.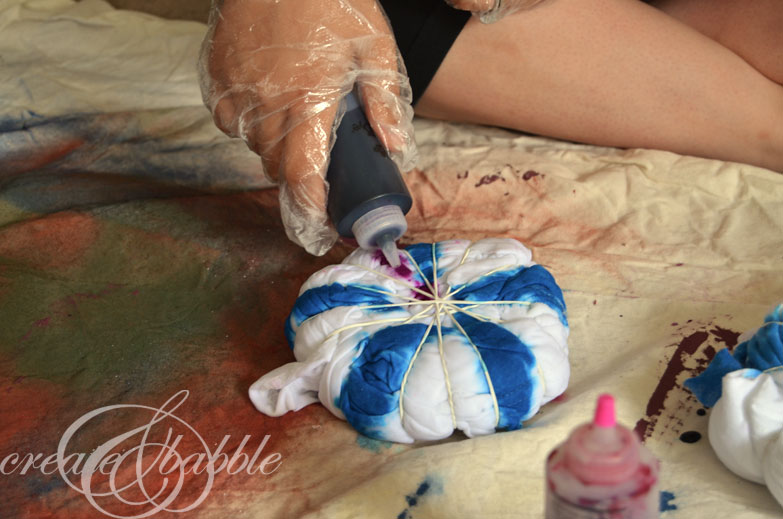 Next is the fun part: squirting on the different colors of dye.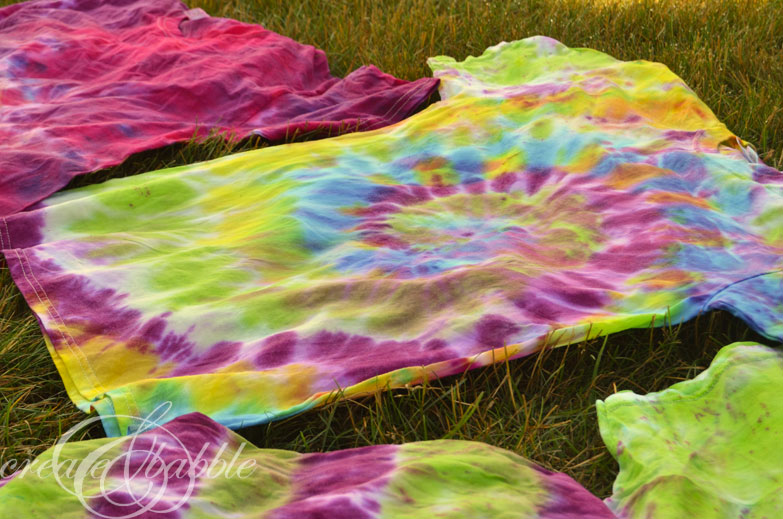 Once you're done applying the dye, wrap the t-shirt in plastic wrap or place in a plastic bag for at least eight hours.
Then rinse the t-shirt until the water runs clear.
Next, wash separately with a little detergent. The instructions also recommend to wash your tie-dyed items separately for the first few washings.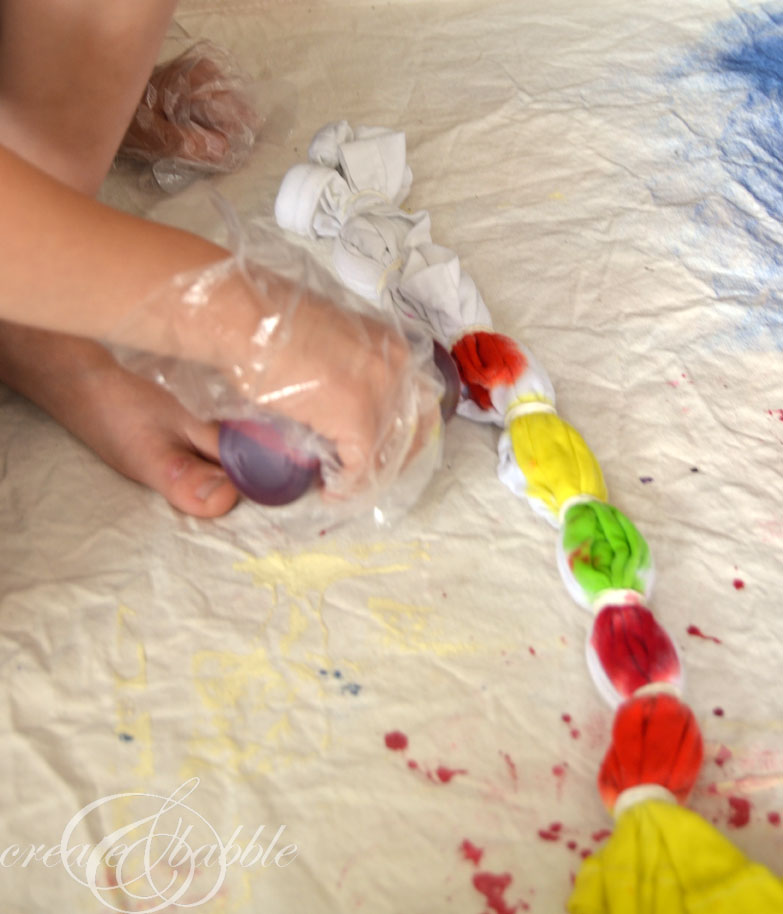 Tie-dying is a fun, summer activity that even the kiddos will enjoy (outside, with supervision of course!) I think it would be fun to make them for a family reunion. Now wouldn't that make for a colorful family photo!
Please visit ILovetoCreate on Facebook, Twitter, and Pinterest for more creative and fun creating ideas.

<!– end InLinkz script →>
Disclosure: This post has been sponsored by Blue Print Social and ILovetoCreate for Tulip Tie-Dye. As always, the thoughts and experience expressed here are entirely my own.