Happy Monday! I'm anxious to show you how I made Christmas curtains from tablecloths! When I was decorating my living room for Christmas a few years ago, it became clear pretty fast that my existing curtains were clashing with my red and green theme! Since I didn't want to spend a load of money on curtains that would only be used one month out of the year, buying new curtains wasn't an option. I thought about making curtains, but have you priced fabric lately? Again, too much money to spend for curtains used only in December. Then it hit me: tablecloths!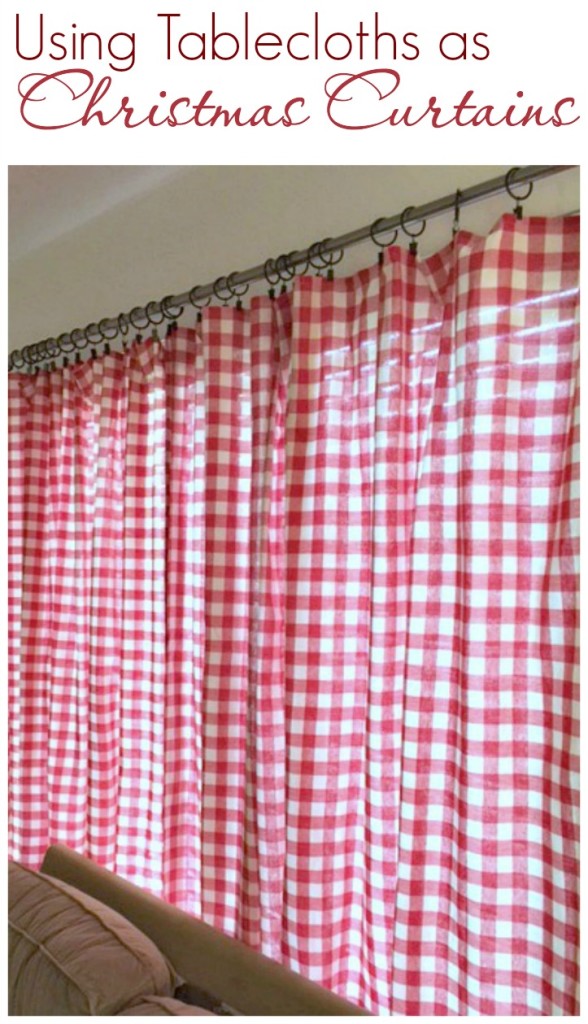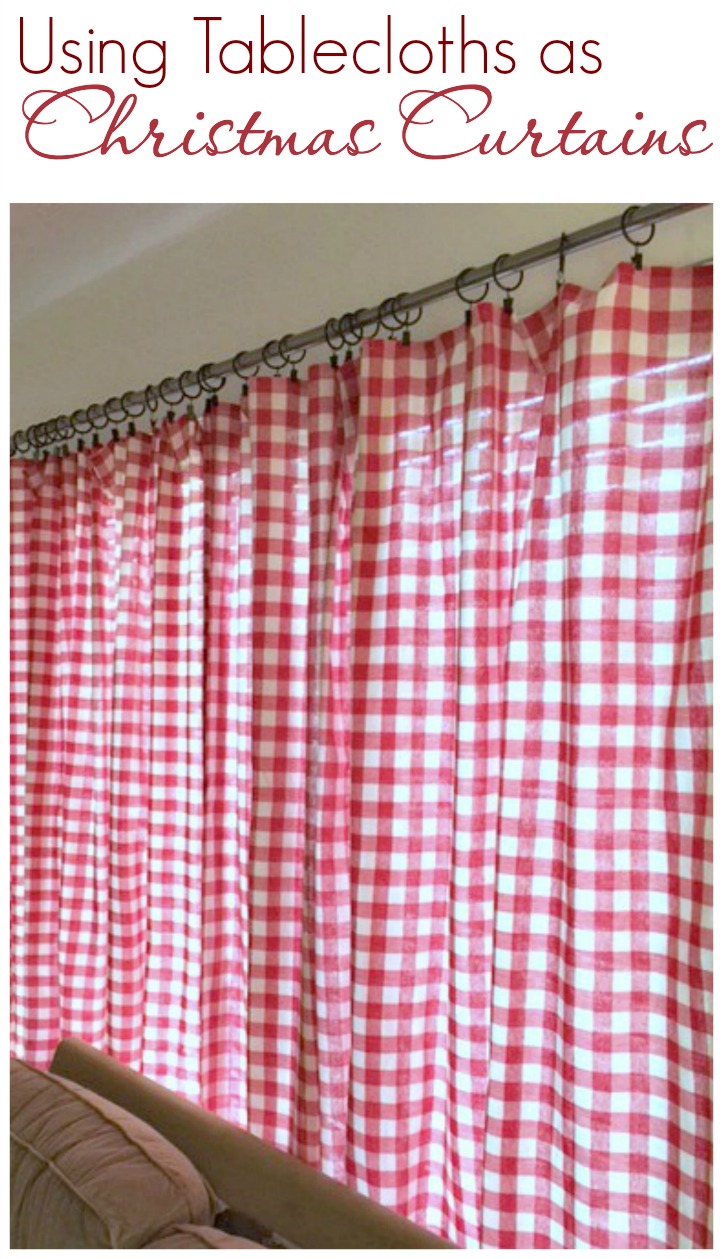 I don't have a photo of those  curtains; they have since become pillows ; )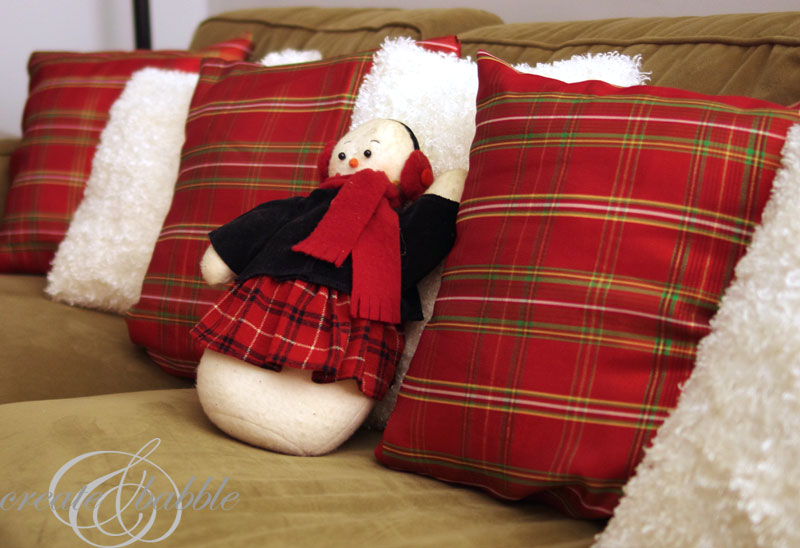 On Black Friday I found red and white buffalo checked tablecloths on sale for $12 at a local department store! Two 60 x 84 oblong tablecloths become a pair of curtains for $24. And the best part: new sewing was required!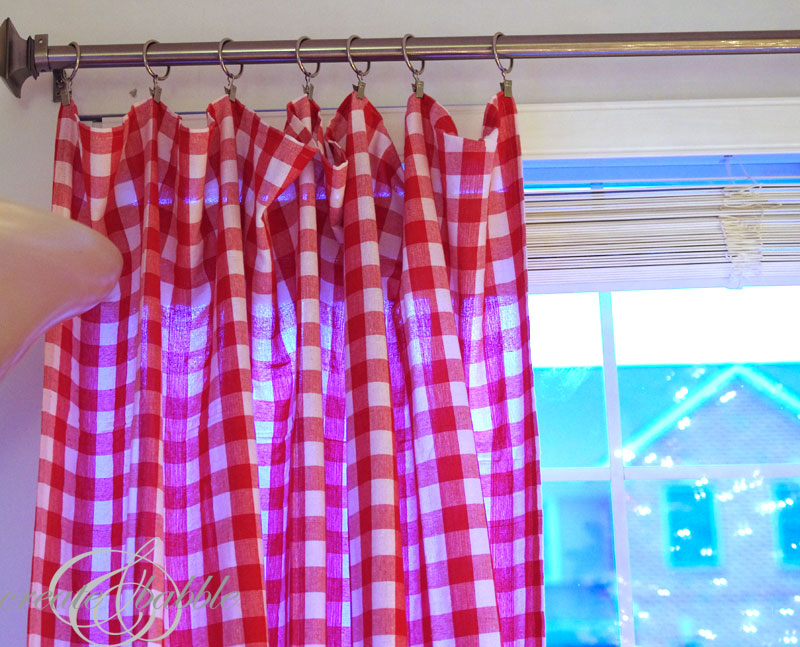 Since most of my Christmas Decorations are red, green and white, these curtains frame the window behind my tree beautifully.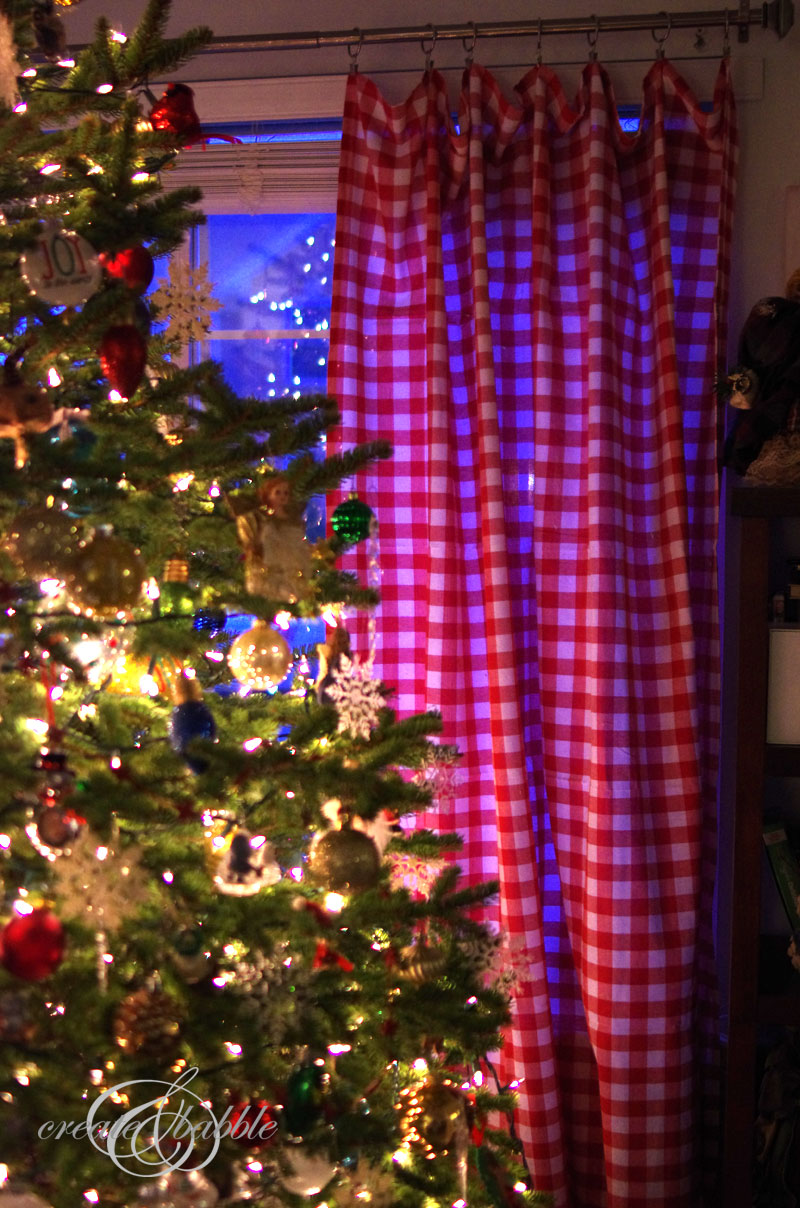 All I had to do was attach the tablecloths to the clips and instant curtains!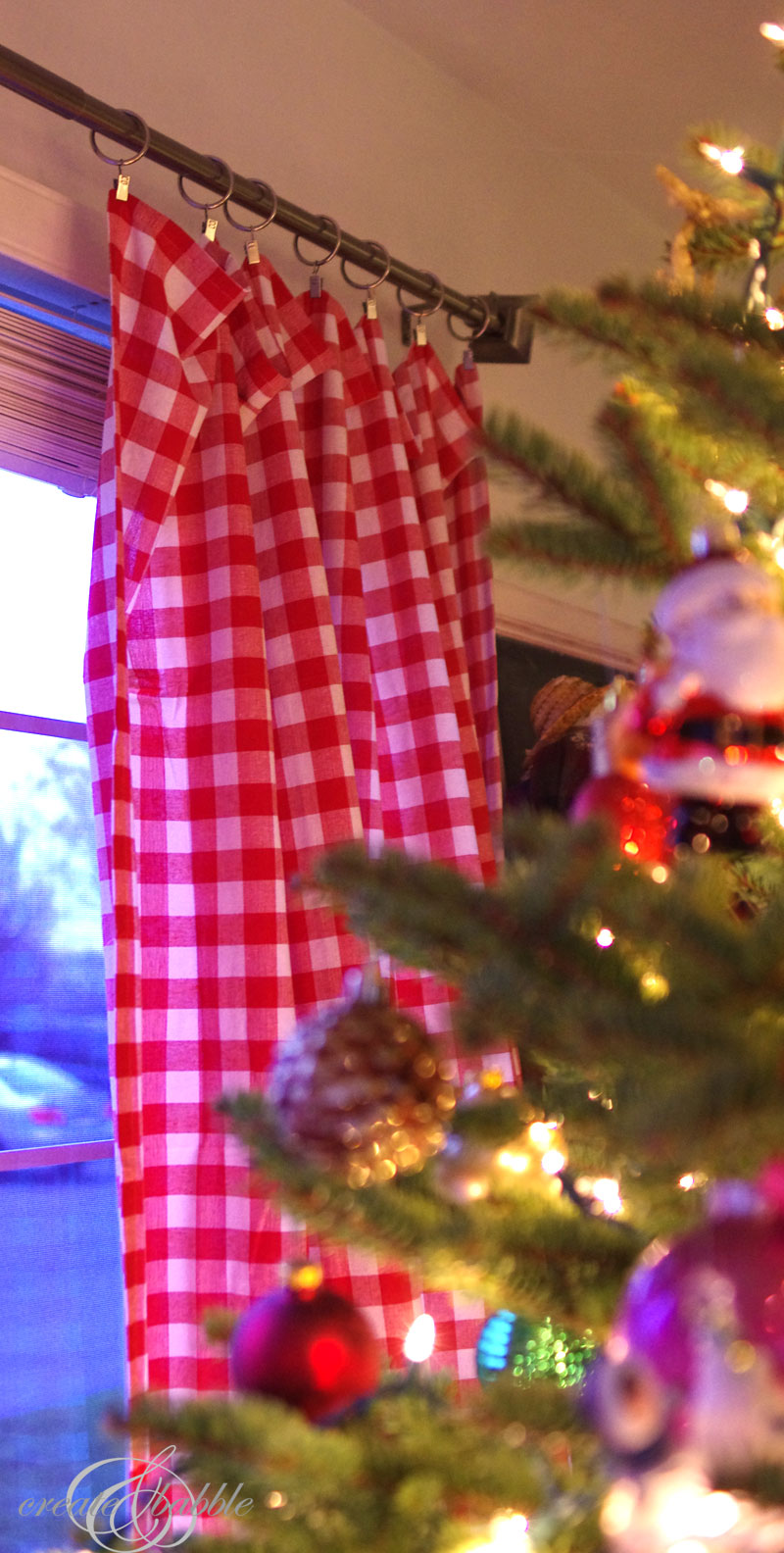 I am totally loving the red and white buffalo checks!

Update 12/2017 These "curtains" are now being used in my master bedroom.