Today is the last installment of my Christmas Cookies Baking Series. Today's recipe is my mom's recipe for Nut Rolls. These were my probably my Dad's favorite.
We believe that my mom developed this recipe after years of watching my grandmother make them. Apparently my grandmother didn't have any written recipes – they were all in her head! And she didn't measure anything! So I'm guessing that this written recipe is probably well over 60 years old and the original recipe from my grandmother – who knows!
But I do know that these nut rolls are unlike any other that I've had. The dough is more bread-like and the nut filling is substantial. Store-bought nut rolls tend to be more cake-like with a skimpy nut filling.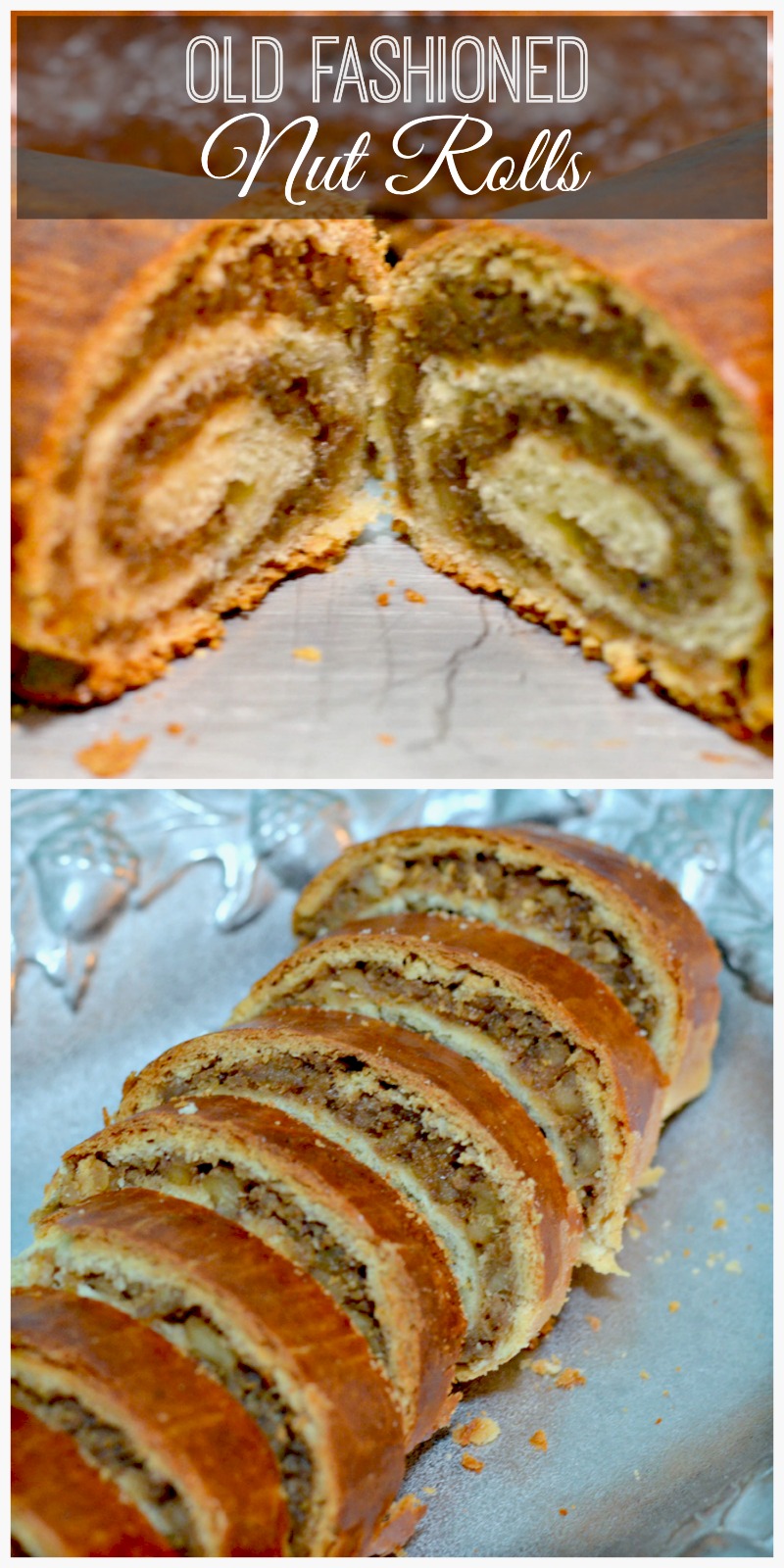 Here are photos of my mom's original recipe:
That recipe (if you could read it!) makes six large nut rolls. I'm going to share the same recipe but it is scaled down to make three medium-sized nut rolls.
in a small saucepan, scald 1 cup milk, add 1/4 cup water and 1 1/2 tablespoon sugar.
Remove from heat and cool to lukewarm.
add 2 1/2 teaspoons yeast
In mixing bowl, combine:
3 cups flour
1/2 cup powdered sugar
1/2 teaspoon salt
Cut in 1/4 cup shortening
Add 2 egg yolks and the milk/yeast mixture
Knead until shiny but not sticky. I use the dough hook attachment on my Kitchenaid mixer and let it go for about 5 minutes.
Divide dough into three equal pieces on placed on greased cookie sheet. Cover with a clean dish cloth and let dough rise in a warm place until doubled in size. (About one hour)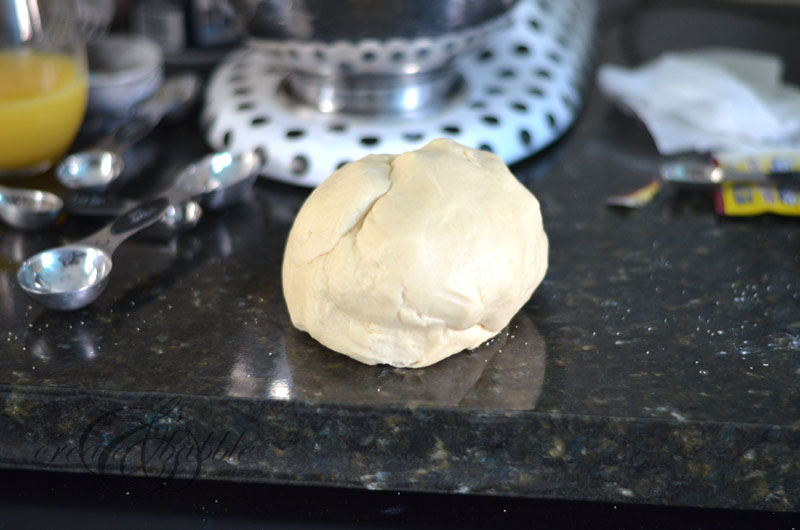 While the dough is rising, make the nut filling:
1/2 cup milk
1/2 cup honey
3 tablespoons butter
Combine ingredients in a saucepan over low heat and stir until smooth. Remove from heat and stir in 3-4 cups of chopped walnuts.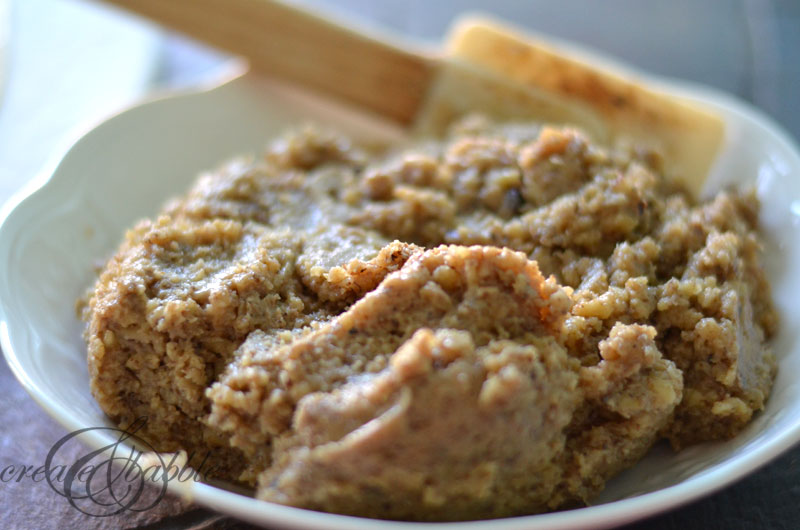 Roll dough out into a circle (about 1/8″ to 1/4 " thick) and spread 1/3 of nut mixture to within an inch or so of the edges.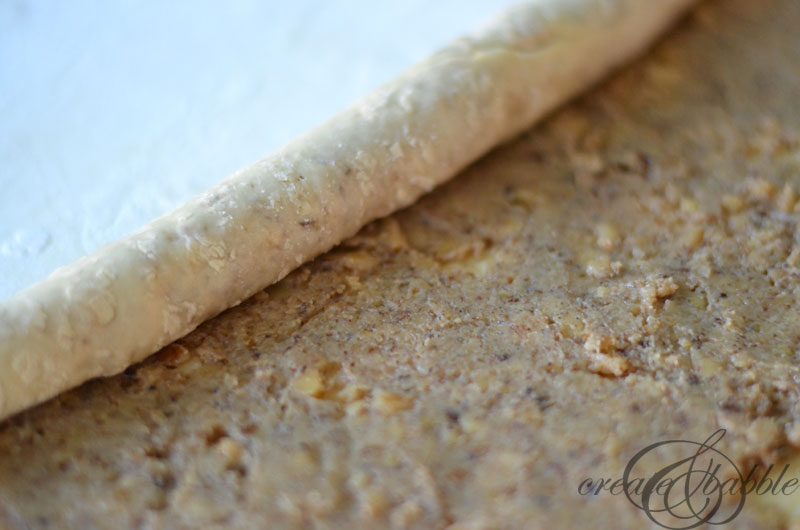 Roll it up and place seam side down on a greased cookie sheet. Cover with cloth and let rise in a warm place for 30 minutes.
Brush egg whites over rolls and bake at 350 degree for 30-40 minutes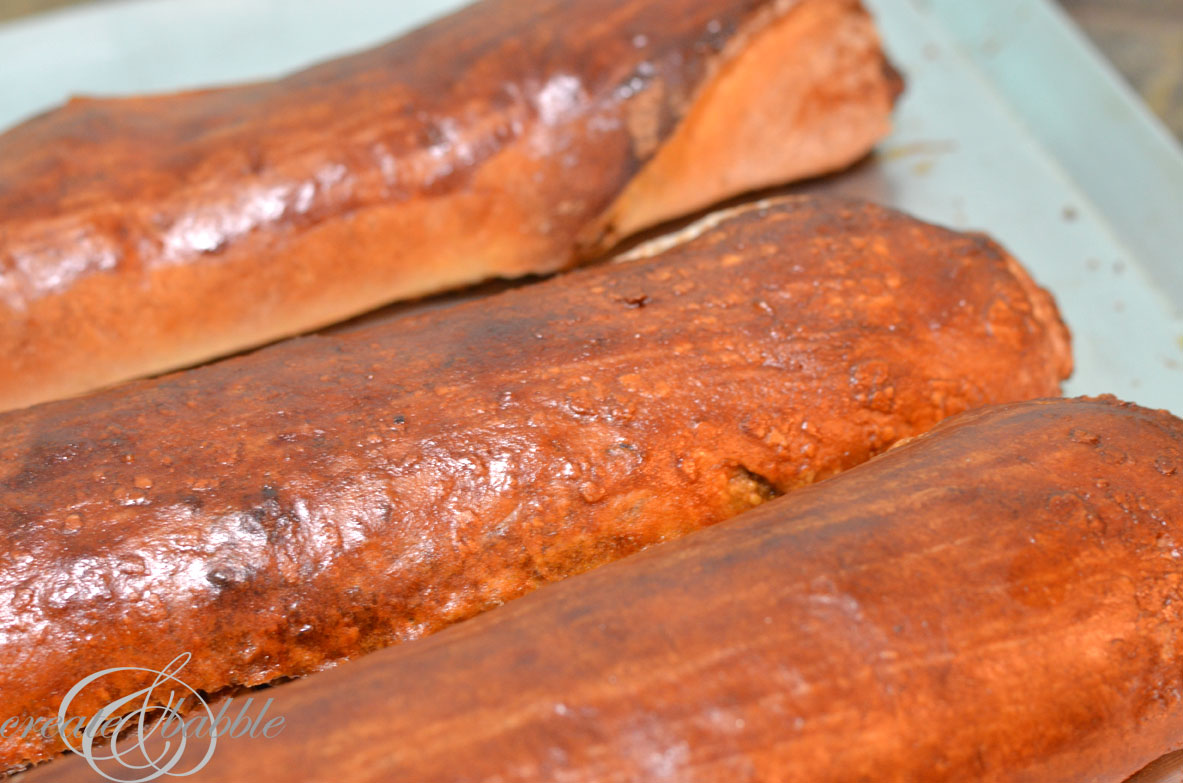 Looks like I missed a spot on the top roll!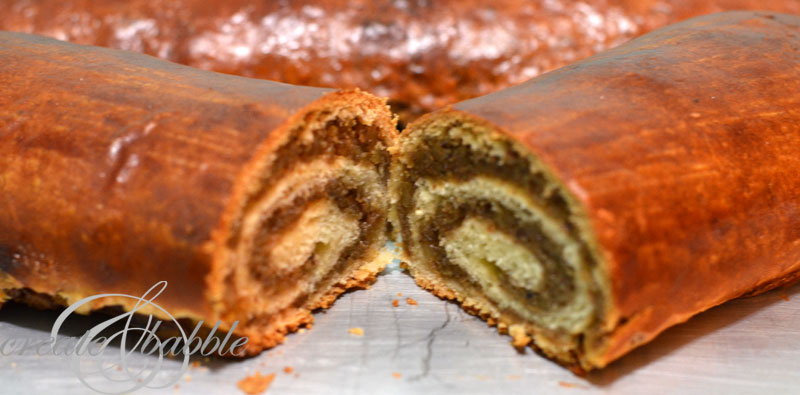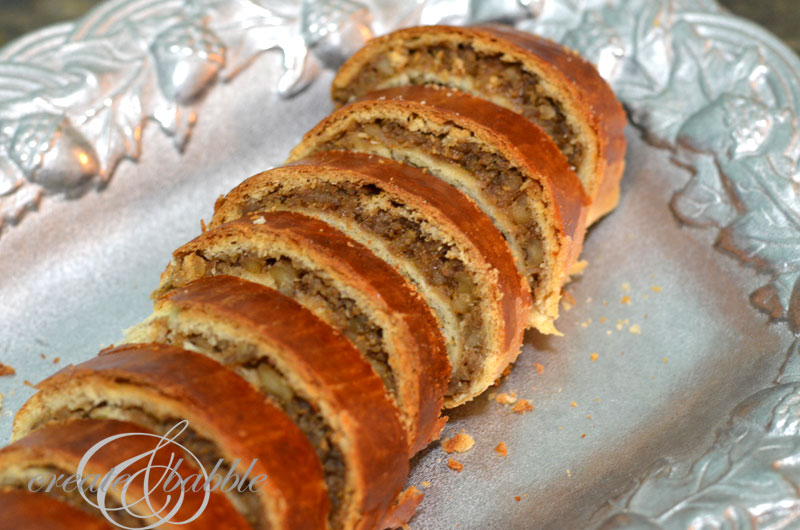 These freeze well if wrapped in plastic wrap and freezer paper.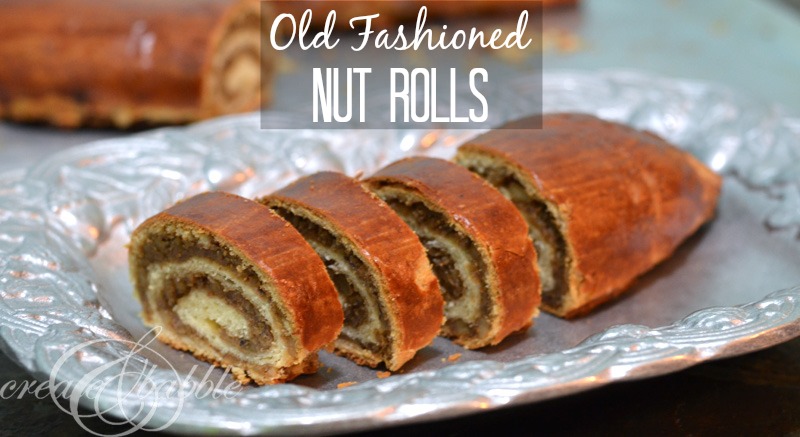 Yield: 3 Medium Rolls
Nut Rolls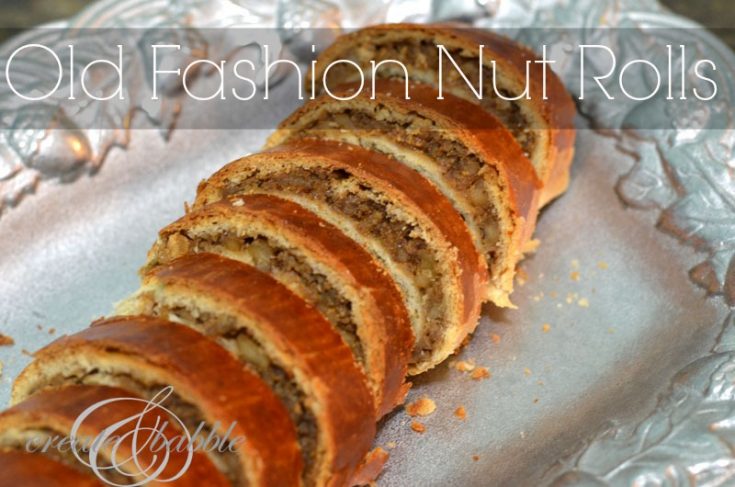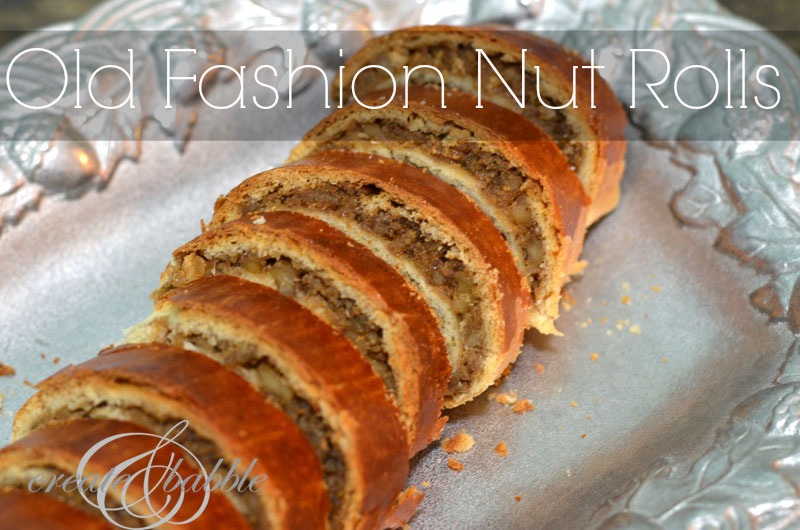 These nut rolls are unlike any other that I've had. The dough is more bread-like and the nut filling is substantial. Store-bought nut rolls tend to be more cake-like with a skimpy nut filling.

Prep Time 20 minutes

Additional Time 1 hour

Total Time 1 hour 20 minutes
Ingredients
1 cup milk
1/4 cup water
1 1/2 tablespoon sugar
2 1/2 teaspoons yeast
3 cups flour
1/2 cup powdered sugar
1/2 teaspoon salt
1/4 cup shortening
2 egg yolks
1/2 cup milk
1/2 cup honey
3 tablespoons butter
walnuts
Instructions
In a small saucepan scald 1 cup milk, add 1/4 cup water and 1 1/2 tablespoon sugar.
Remove from heat and cool to lukewarm.
add 2 1/2 teaspoons yeast
In mixing bowl, combine:
3 cups flour
1/2 cup powdered sugar
1/2 teaspoon salt
Cut in 1/4 cup shortening

Add 2 egg yolks and the milk/yeast mixture

Knead until shiny but not sticky. I use the dough hook attachment on my Kitchenaid mixer and let it go for about 5 minutes.

Divide dough into three equal pieces on placed on greased cookie sheet. Cover with a clean dish cloth and let dough rise in a warm place until doubled in size. (About one hour)

Combine ingredients in a saucepan over low heat and stir until smooth. Remove from heat and stir in 3-4 cups of chopped walnuts.

Roll dough out into a circle (about 1/8" to 1/4 " thick) and spread 1/3 of nut mixture to within an inch or so of the edges.

Roll it up and place seam side down on a greased cookie sheet. Cover with cloth and let rise in a warm place for 30 minutes.

Brush egg whites over rolls and bake at 350 degree for 30-40 minutes
Notes
These freeze well if wrapped in plastic wrap and freezer paper.

I hope you have enjoyed this baking series. In case you missed the first four installments, here is a recap: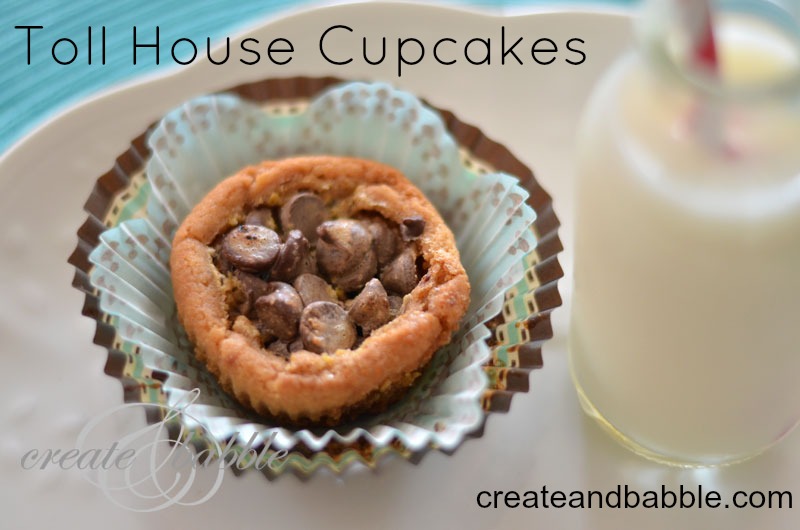 Tollhouse Cupcakes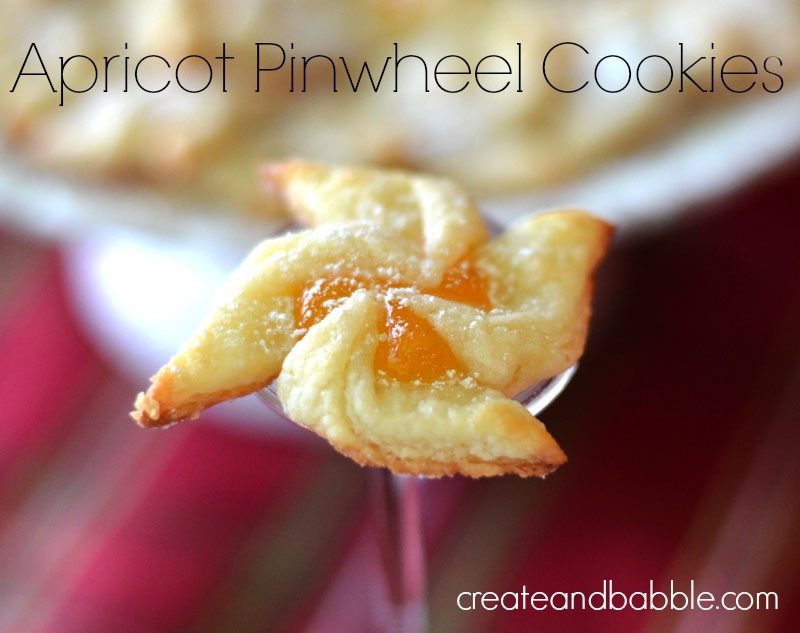 Apricot Pinwheels

Marshmallow Fudge Brownies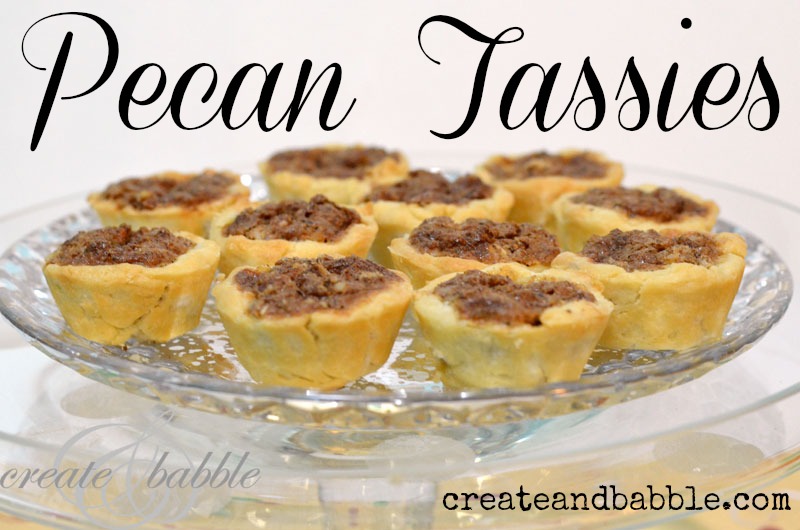 Pecan Tassies