Spring is in the air!!! The days are longer, the daffodils have bloomed, and the tulips are peaking up! This is my favorite time of year. You can keep Fall. I'll take Spring any day! Another reason I love Spring is Easter. Easter is definitely my favorite holiday. It's comes in my favorite season, so win-win! In honor of Spring and Easter, I made these Wooden Easter Eggs: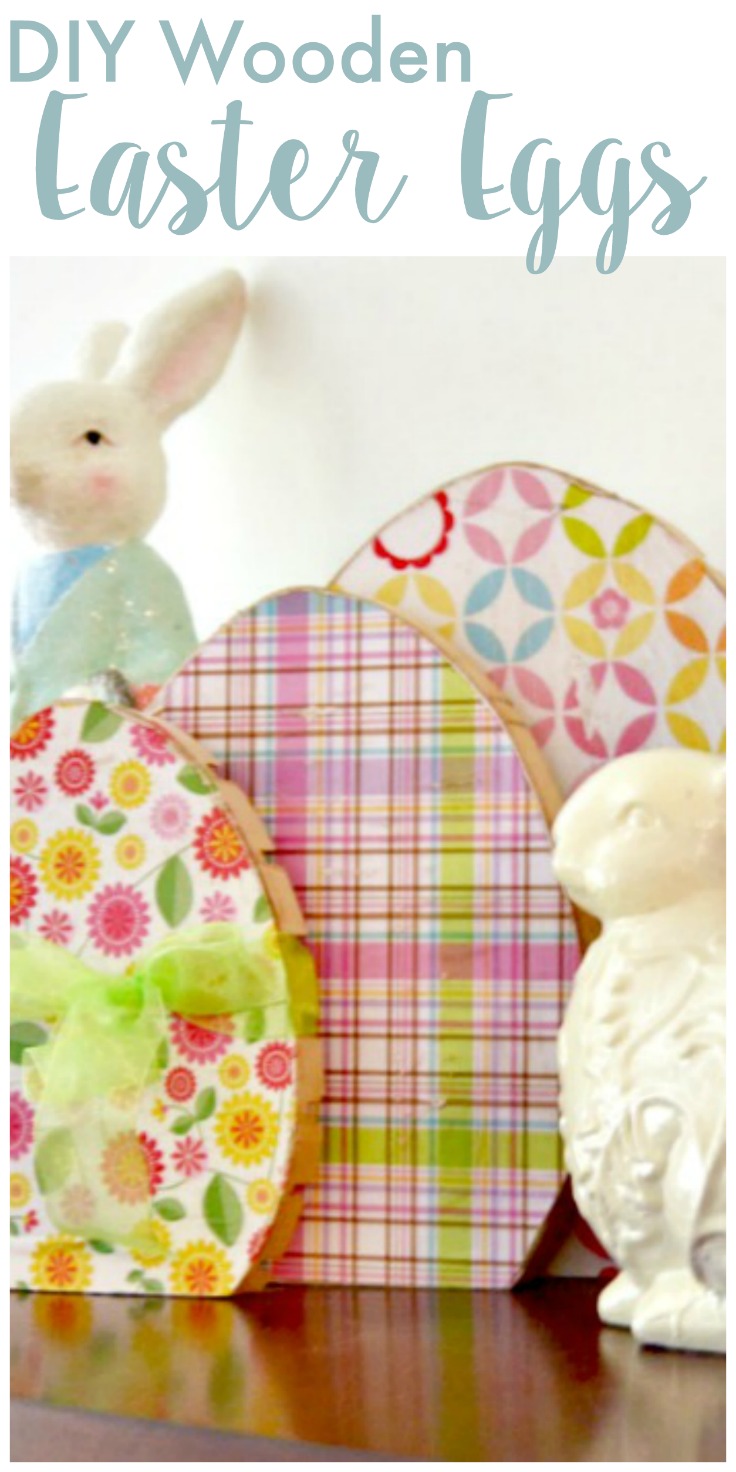 When I found out that "Spring" is the theme of this month's Power Tool Challenge I went to Pinterest to look for inspiration when I saw this pin, I knew immediately that I was going to make my own version of these wooden Easter eggs.
Wooden Easter Eggs are super easy to make. Let me show you how I made mine:
Here's what I used: (includes affiliate links)
scrap wood (3/4″ thick)
egg-shaped template
sander or sand paper
ribbon
Steps:
The first thing I needed was a flat-bottomed egg shape so I made one. Well I made three. With my Silhouette Cameo®. I don't know what I would do without that machine! If you have a Silhouette, just make an oval and cut off the bottom. If you don't have a Silhouette® machine, I can send you a PDF of my egg-shaped template.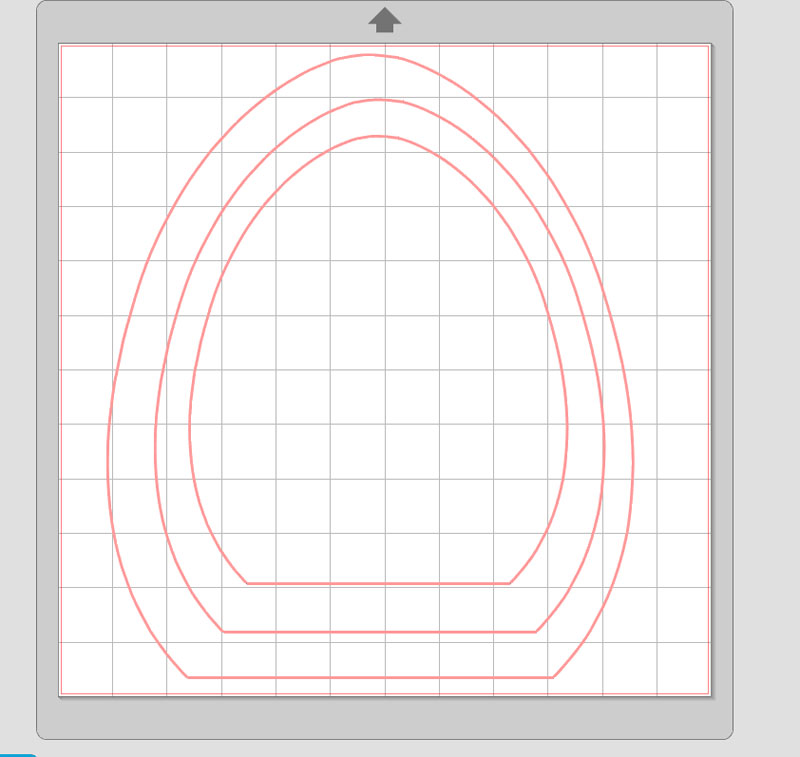 I cut three different sized egg shapes out of the card stock. I also cut these same shapes out of the patterned scrapbook paper that will be used to decorate the wooden easter eggs.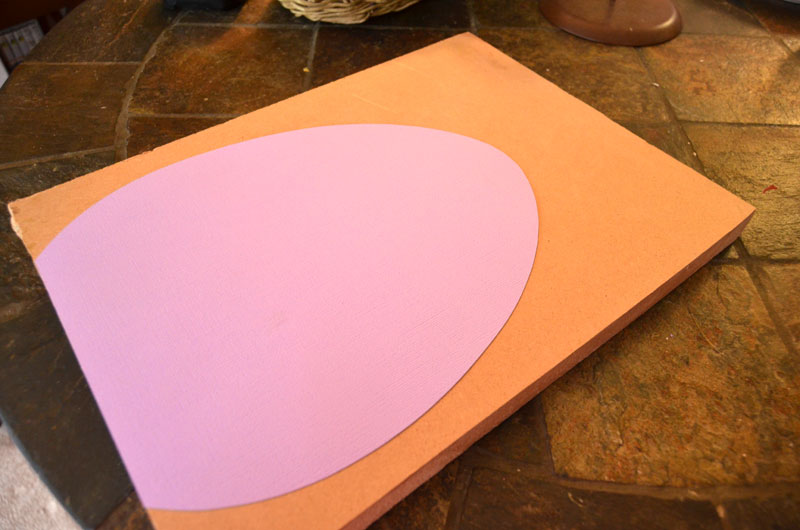 The I traced the egg shapes onto my pieces of scrap wood.
My scrap wood has some grooves cut into the back of it (I was practicing making dato cuts on it ; ). The grooves are on the back and aren't noticeable from the front. Besides, why let perfectly good wood scraps go to waste!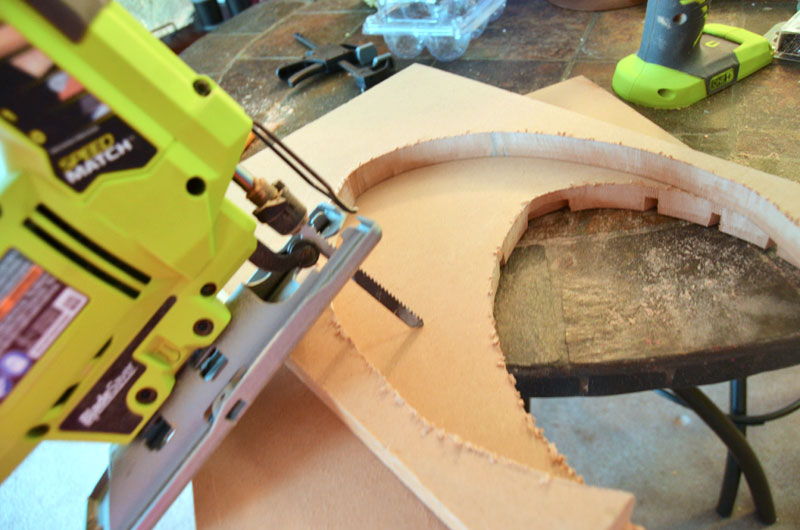 Next it was time to cut out the eggs with my jig saw. I have noticed that the more I used the jig saw, the better I get at it ; )  After the wood is cut, sand the edges smooth.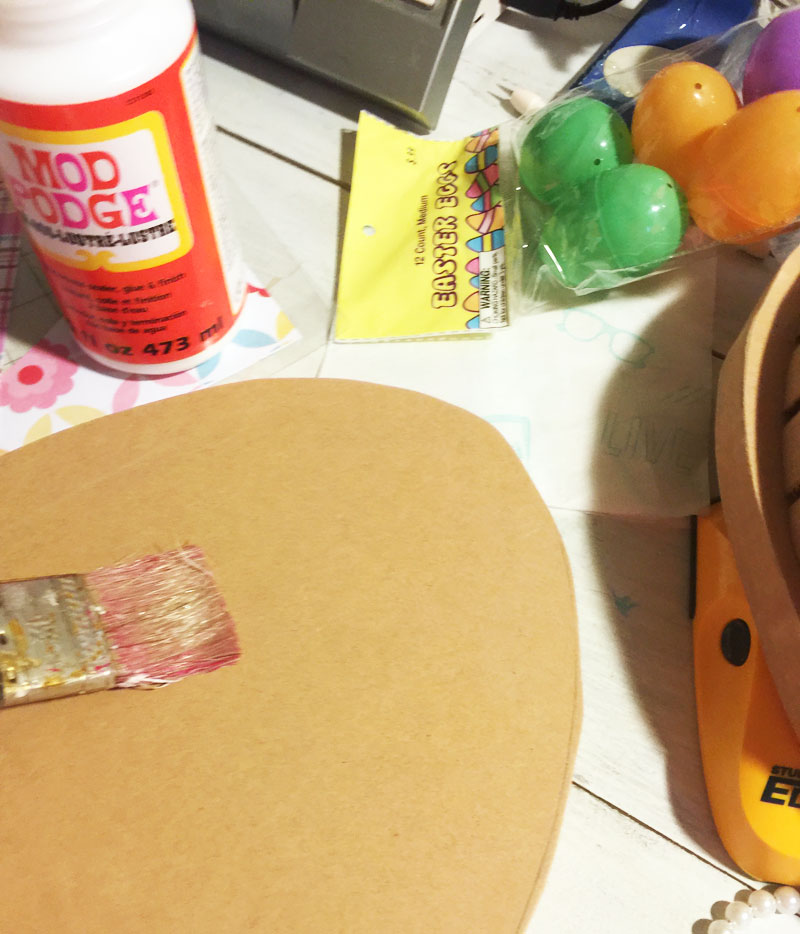 Once the eggs were cut and sanded smooth, I brushed on a coat of Mod Podge to one side of each wooden egg. Then I carefully laid the patterned scrapbook paper egg shape onto each wooden egg and brushed on another generous coat of Mod Podge and then let the eggs dry.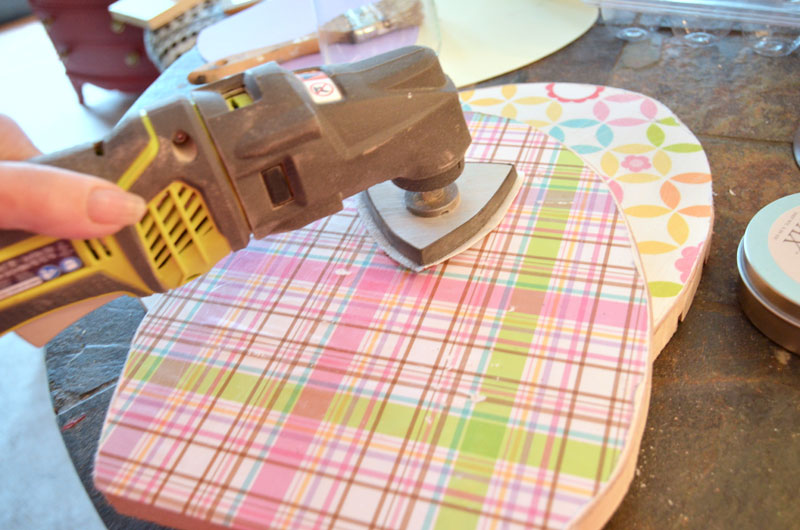 Once the eggs were dried, I went over them carefully with my sander. You could also use a sanding block or sponge for this part.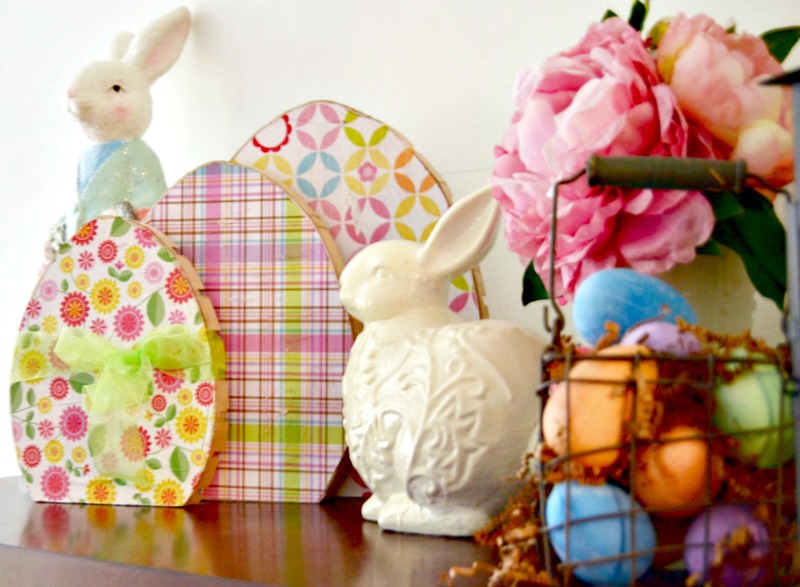 I wanted my eggs to have a shabby/worn look so I added a small amount of antiquing wax to darken up the edges just a bit.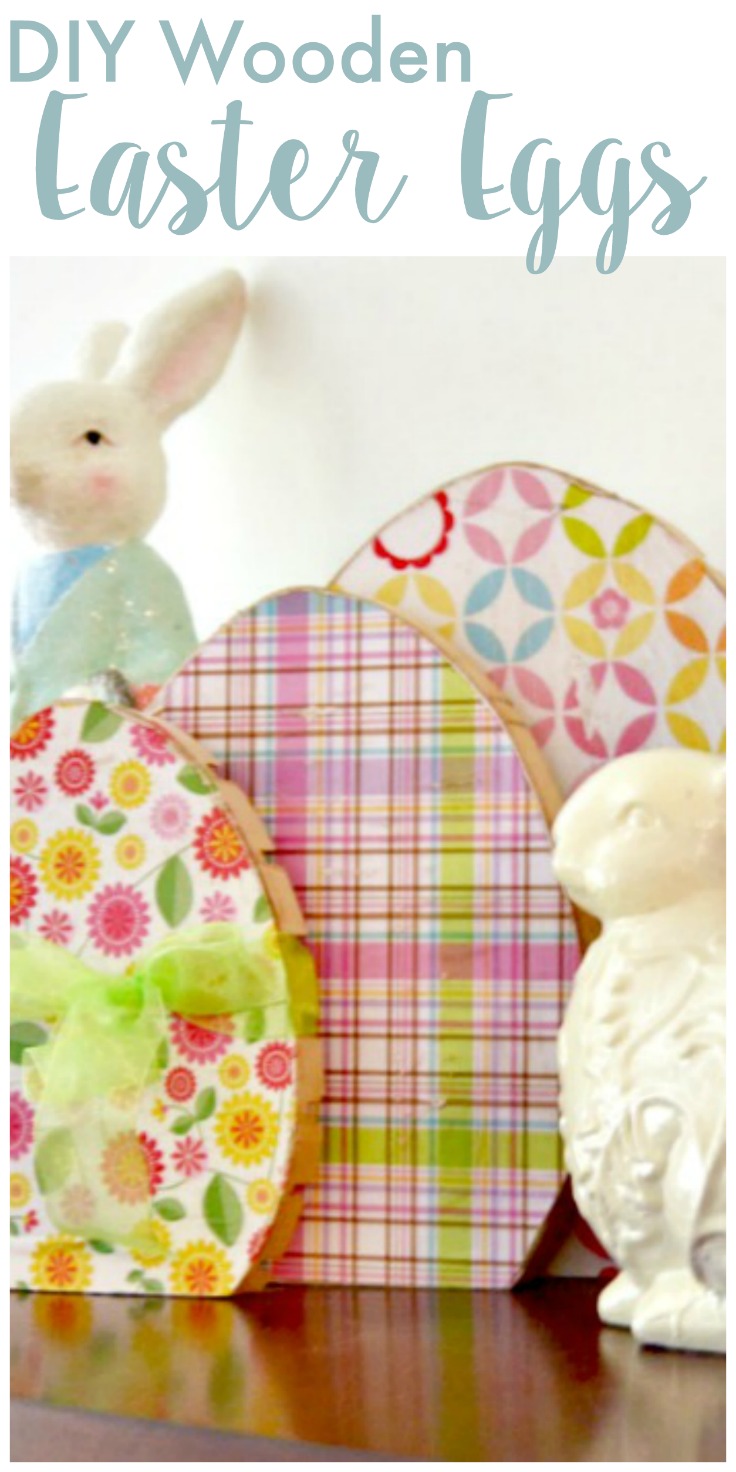 I love how they turned out. What do you think? I especially like that I didn't spend a dime to make these decorative wooden Easter eggs since I used supplies and scrap wood that I already had.
I party here.