At church last week, I noticed that one of the worship leaders was wearing a graphic tee-shirt with the words: It Is Well With My Soul. I have heard this quote (or song title) before but I didn't know the origin or story behind those words so I did a little research. You may already know the story. Incredible as it may seem, the man who wrote "It Is Well with My Soul" endured some of the most difficult trials imaginable. I was incredibly moved and inspired by this man's faith that I wanted something tangible to reflect his story.

If you would like to use my cut file (for personal use only), please see the note at the bottom of this post on how to get it.
PSSST! There's also a special GIVEAWAY at the end of this post so be sure to read all the way to the bottom!
Back to making a t-shirt design. You may have a favorite quote, song lyric, poem, etc that you would like to put on a tee-shirt. If so, then you're in the right place. Let me show you how I made my It is Well With My Soul T-shirt design.
By the way, before I forget: this is the first Silhouette Challenge of 2016 and theme is "fabric & apparel crafts", this t-shirt design fits right in!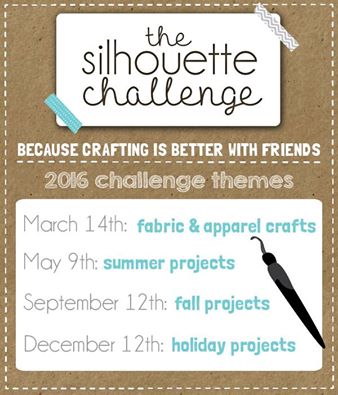 Now on to the t-shirt design tutorial!
Supplies (includes affiliate links for my recommendations):
T-shirt
Design idea
Iron or Heat Press (please read my  How to Use A Heat Press article)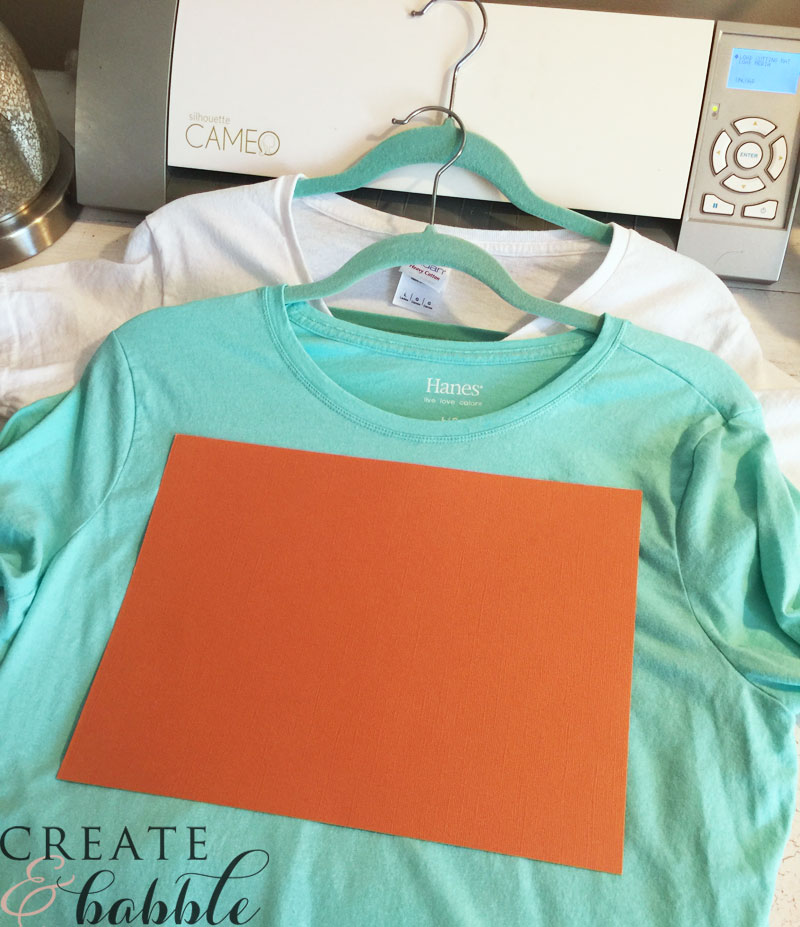 First you need words. As I said earlier, it could be your favorite quote, song title, etc.
Open Silhouette Studio and make sure your workspace is set to 12 x 12.
Determine the size of your design. Here's what I did to help me visualize the size of the final design:
I laid a piece of 12 x 12 card stock over my t-shirt just to get an idea of how big to make my design. I then cut the card stock to the size I thought looked best then used that measurement to create a rectangle that was that size in Silhouette Studio.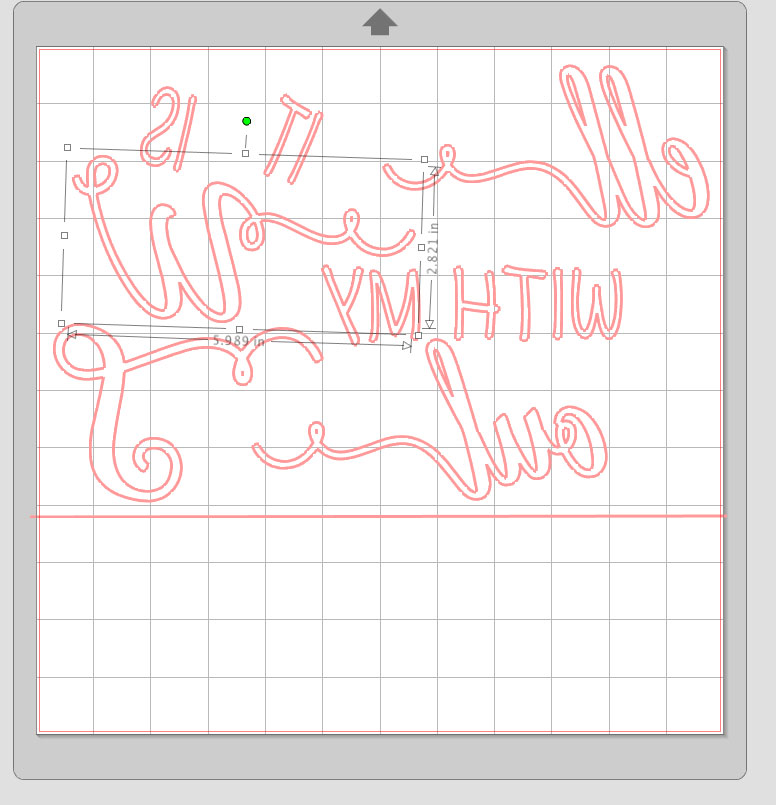 Now type your words within that rectangle. Have fun experimenting with all of your different fonts.  Just remember to flip your design horizontally before cutting the heat transfer vinyl.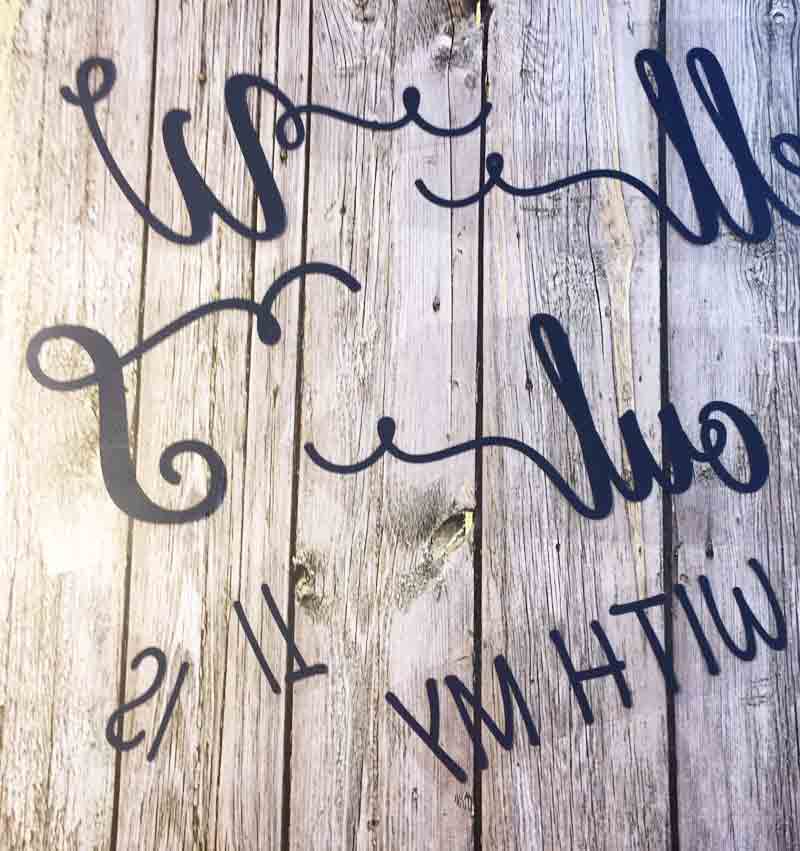 Once the design is cut from the HTV (heat transfer vinyl) cut out each word individually. This makes it easier to place them on wherever on your t-shirt since you may want some of the words to be tilted, etc.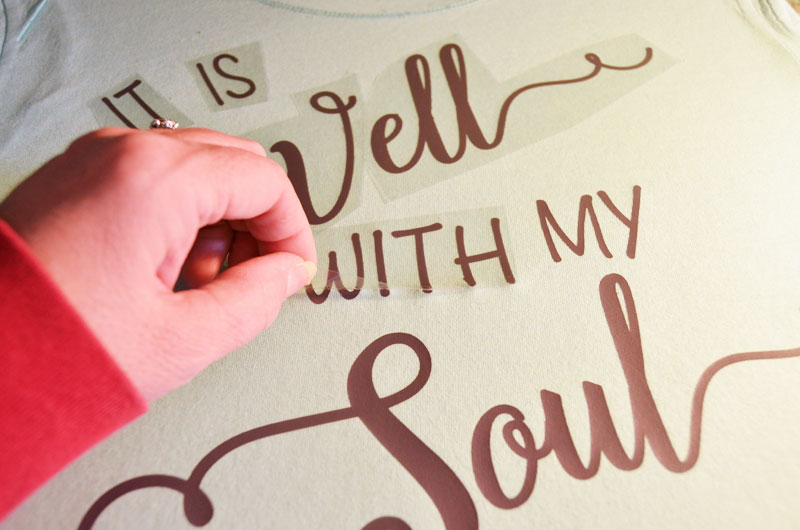 Now it's time to stick on the vinyl! I have a heat press and love it, but you could also use an iron. Read the instruction of the HTV that you are using for recommended temperatures. When I used an iron, I laid a pillow case over the t-shirt and HTV. The backing on the heat transfer vinyl acts like transfer tape and easily peels off when the HTV has a good stick on your t-shirt. If it doesn't lift off easily, apply more pressure!
(DON'T FORGET ABOUT THE SPECIAL GIVEAWAY COMING UP AT THE END OF THIS POST!)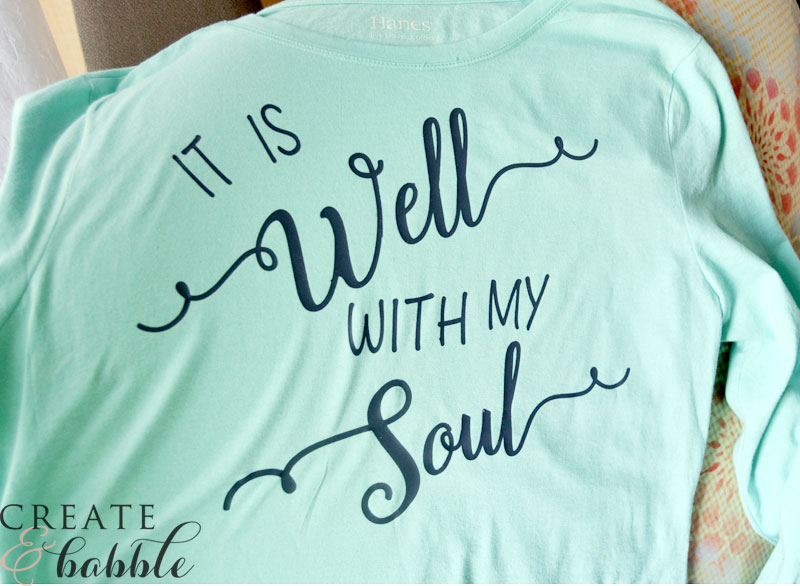 What do you think? I love it! But if I were to make it again, I might use a different, thicker font. But I love the swirly's on this font.
Here are few more of my apparel and fabric projects that I've made using my Silhouette Cameo®: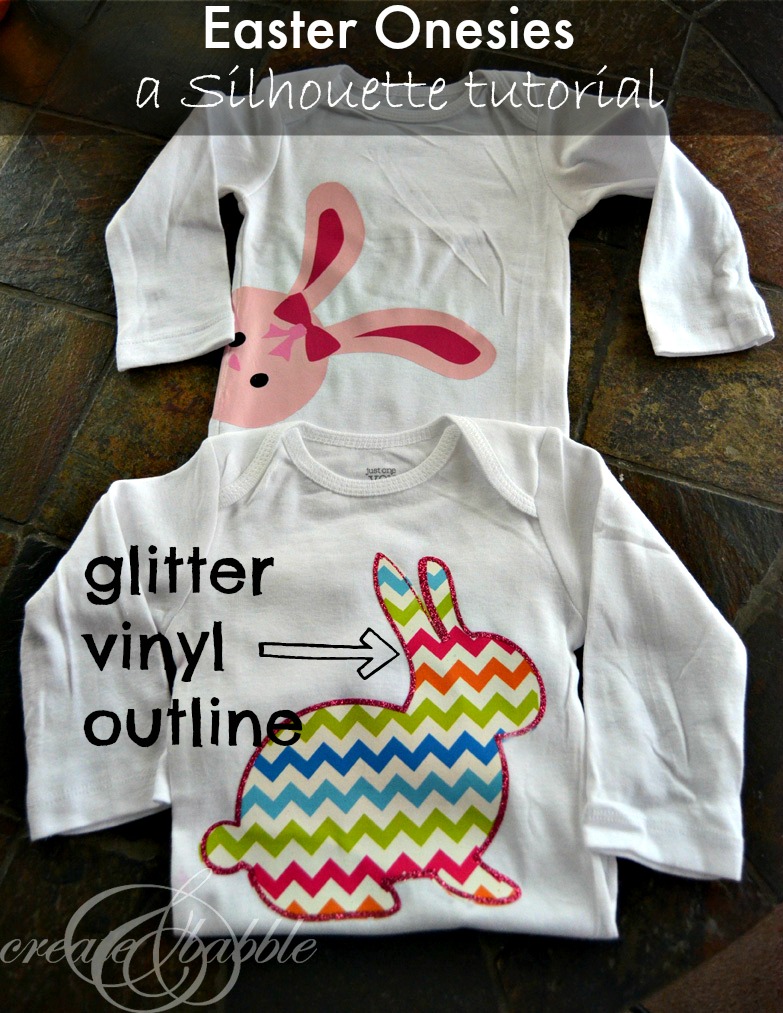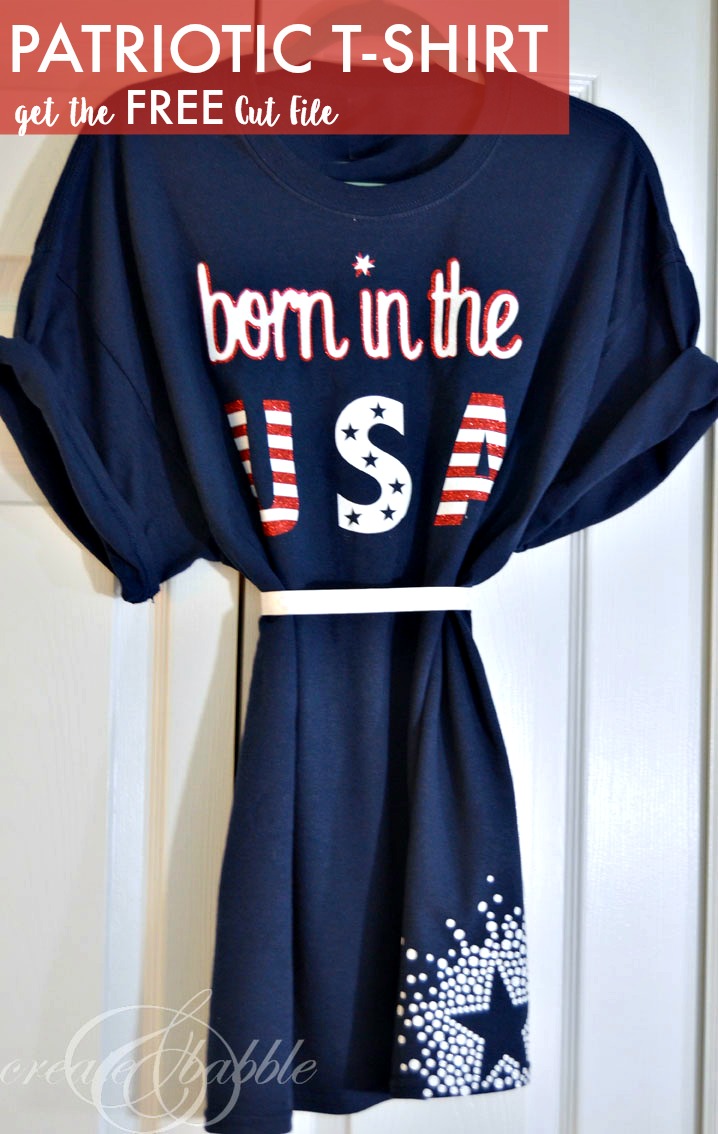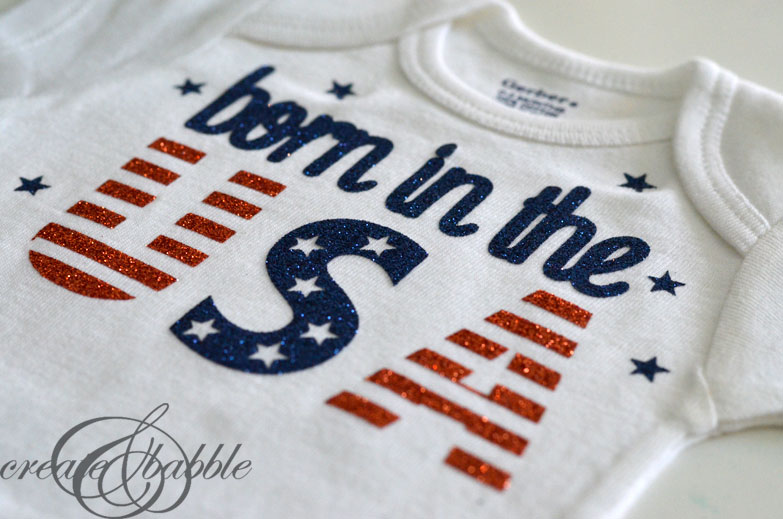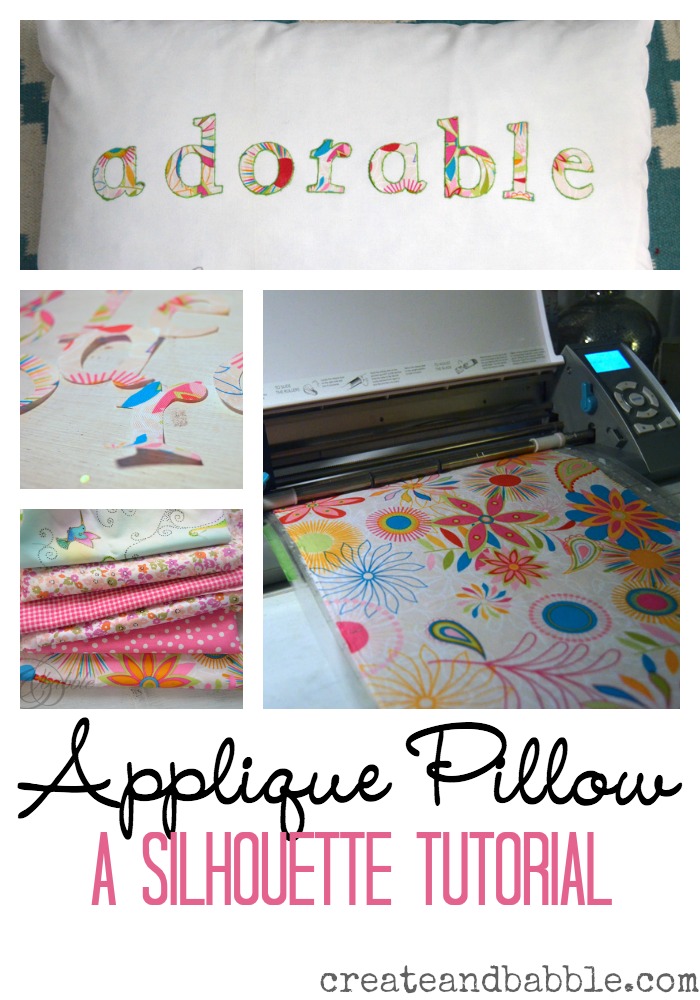 Want to Check Out More Silhouette Projects?
My Silhouette Challenge buddies and I are all sharing projects on our blogs today, so peruse the projects below for a wealth of Silhouette inspiration!
1. Cutesy Crafts // 2. Mama Sonshine // 3. Morena's Corner // 4. Simply Kelly Designs // 5. Coral + Mint Design Co. // 6. A Time For Seasons // 7. Architecture of a Mom // 8. Where The Smiles Have Been // 9. Haberdashery Fun // 10. The Thinking Closet // 11. The Crafting Nook // 12. Get Silvered // 13. Tori Grant Designs // 14. From Wine to Whine // 15. Create & Babble // 16. Curly Crafty Mom // 17. unOriginal Mom // 18. The Small Stuff Counts // 19. The Experimental Home // 20. Creative Ramblings // 21. Adventures in All Things Food // 22. Minted Strawberry
Heat Press Giveaway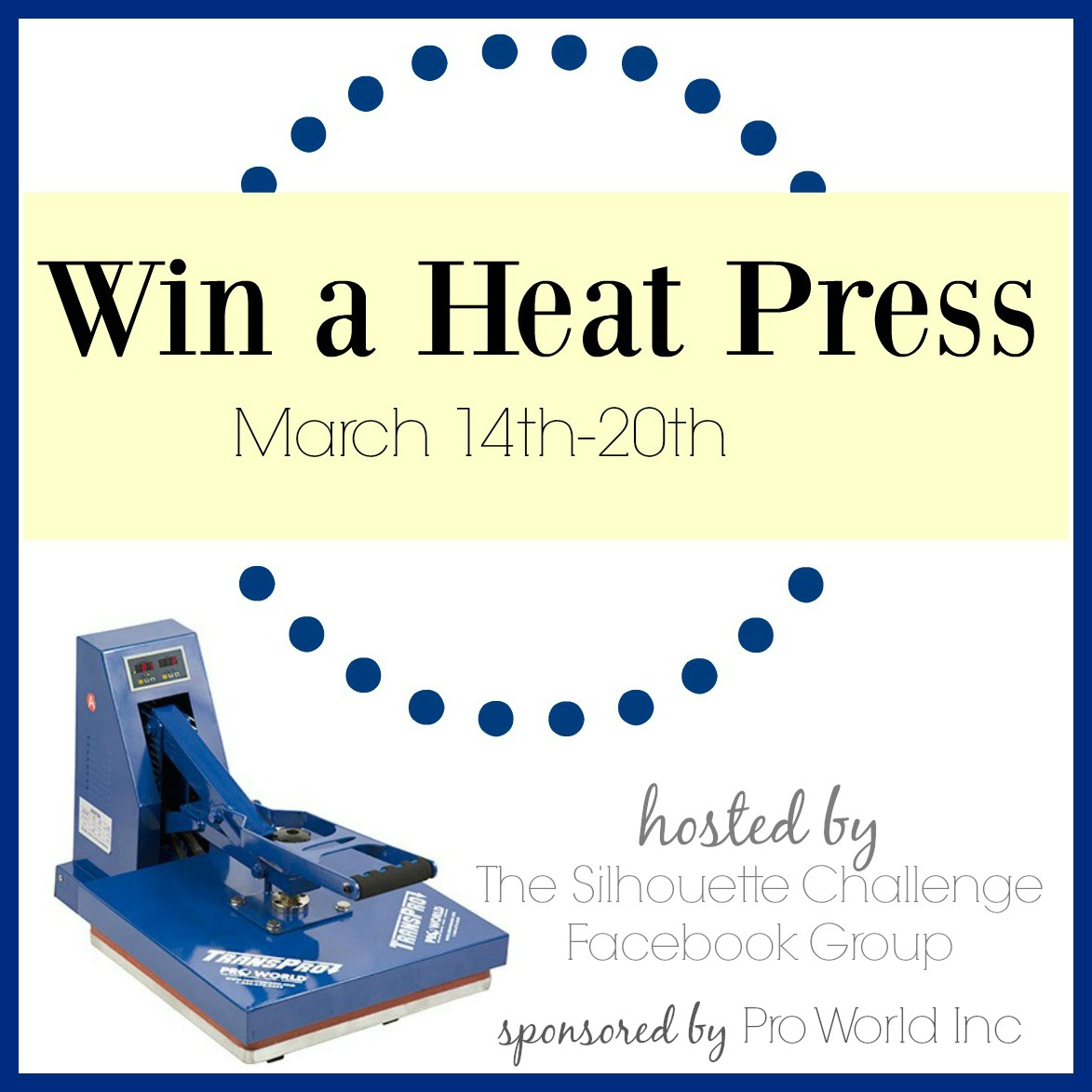 And I've saved the best for last!   Pro World Inc is giving one lucky reader a Heat Press Valued at $300! 
Pretty sweet, huh? To enter: just complete the entries in the Rafflecopter widget below. You have 26 potential entries, which means a lot of winning power. So, hurry up and enter!
{This giveaway runs from today through Monday, March 21st at 11:59p eastern and is open to anyone 18 years of age or older with a lower 48 U.S. mailing address. You can read the rest of the terms and conditions in the widget below.}
Linking up here and also at Wow Us Wednesdays