Remember when I said I was challenging myself to decorate the master bedroom (the orange bedroom) without spending much money. Well I did. Wanna see?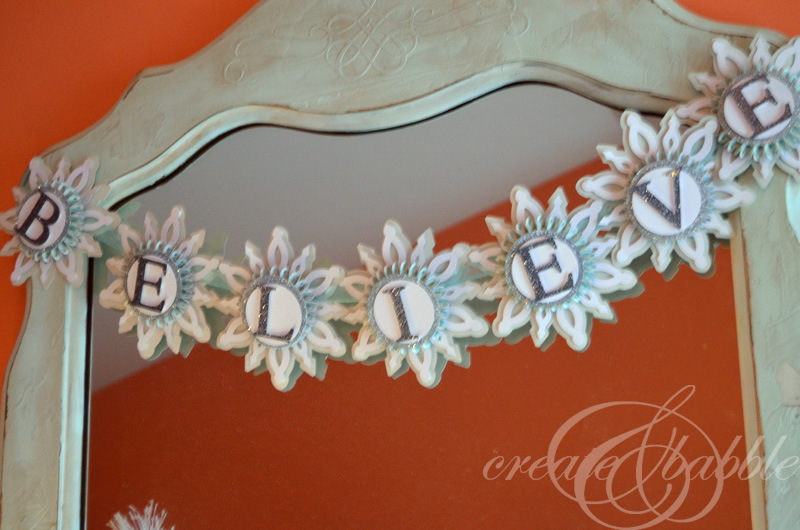 It all started with the SNOWFLAKE BANNER.
Yes, I moved it from the window to the mirror. I like it here better.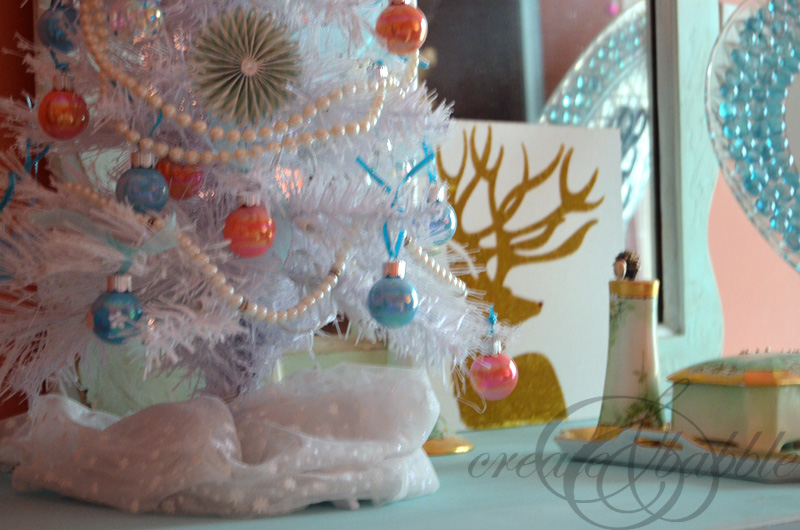 On the dresser, I placed a cheap, white tree that I decorated with some old faux pearl necklaces, leftover paper medallions from the banner, and some paint-filled tiny Christmas balls.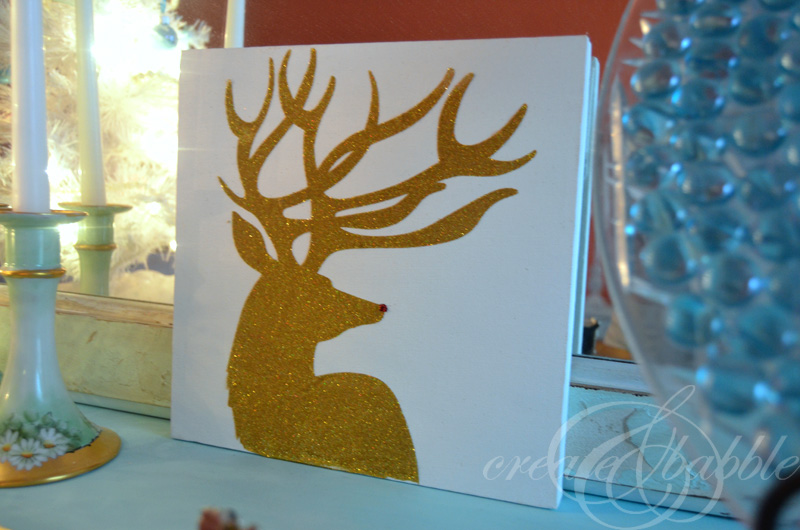 Meet Rudolph! Reindeer heads have gotten popular, did you notice that, too? I made this one last year but ran out of time to write a post about it. It's made with glitter vinyl (LOVE that stuff!) ironed onto a plain, white canvas. Easiest project ever! The reindeer shape is from the Silhouette Online Store.  I turned my reindeer into Rudolph by adding a small red circle of glitter vinyl to the end of his nose!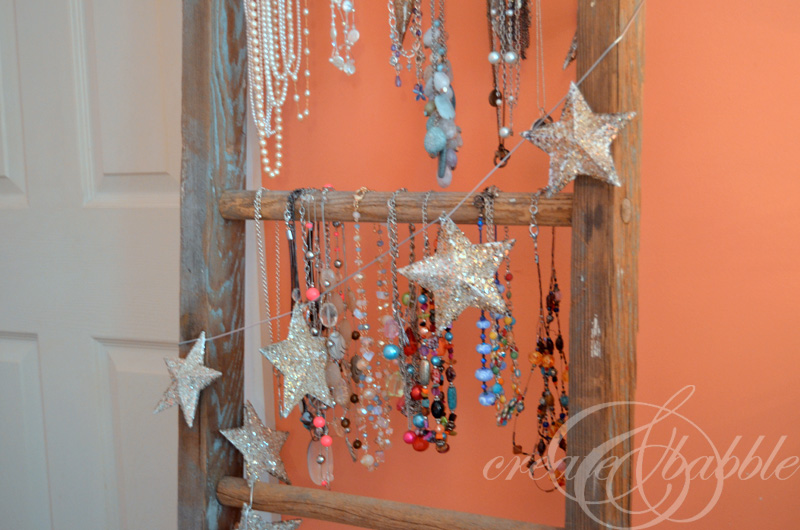 To the left of the dresser is my salvaged ladder that I use to hold necklaces (that I never wear ; ) Just like last year, I wrapped the glitter glass star garland around it. I was worried how the glitter glass stars would like after a year in storage but they look just fine! Since there is silver in the glitter glass, they have a a beautiful, slightly tarnished patina. But they still sparkle like crazy!
On the side table next to the bed, I added a white, paper medallion Christmas tree (watch for a tutorial coming up on how to make this pretty tree – it's SO easy!), another glitter vinyled canvas, and the white Nativity statue – all purchased or made last year.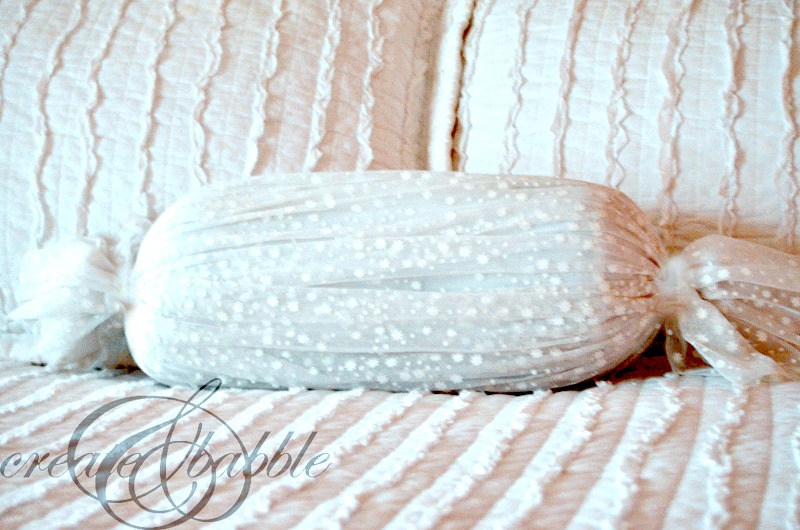 The bolster pillow on the bed was another easy project. I had the pretty, white, snowflake fabric from last year that I never used. I just scrunched it up and wrapped hairbands around each end, then inserted the pillow form.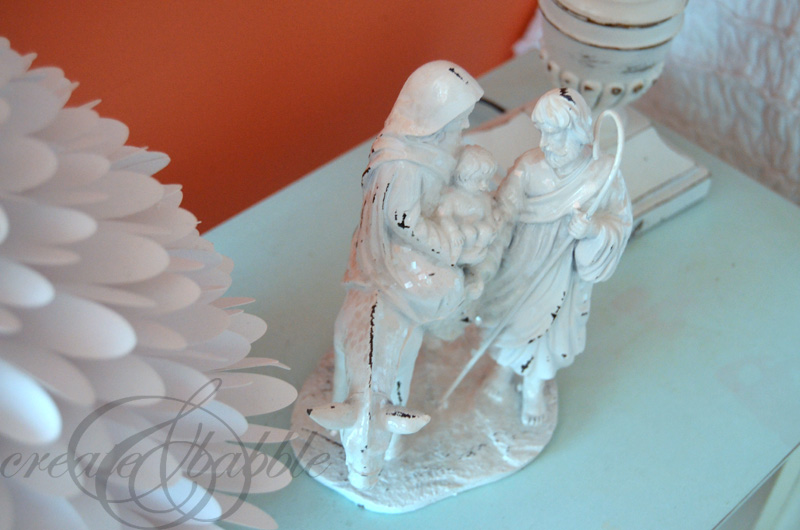 Except for the little, white artificial Christmas Tree (that I got on sale at Michael's) and the mini Christmas ornaments (half price at Hobby Lobby), I successfully added a little Christmas Decor to my master bedroom. Total spent: $17.50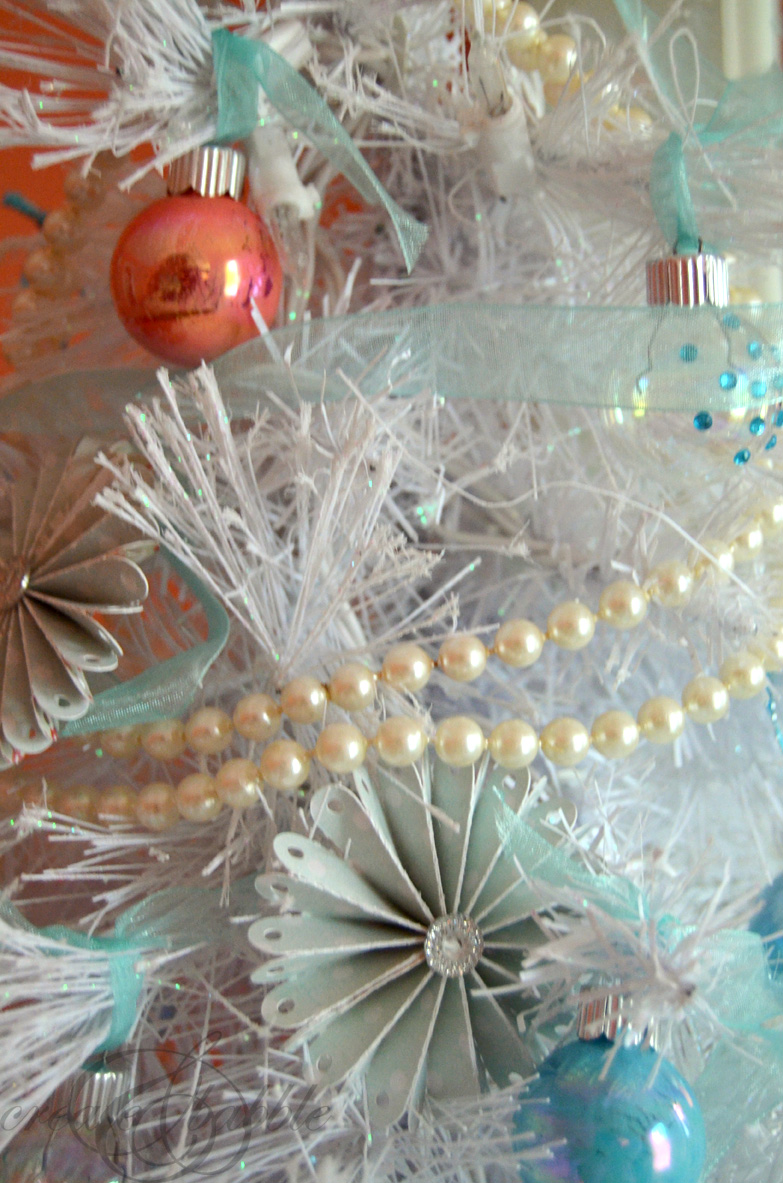 It's amazing what can be done if you use what you have and make a few pretty decorations.