Hi Friends! Today, I am joining in on a week-long 4th of July Tour with fifteen of my blogging friends. We are each sharing a craft, recipe, decor idea, etc. to help give you some red, white and blue inspiration for the Fourth of July! I'm excited to show you my easy to make patriotic bunting.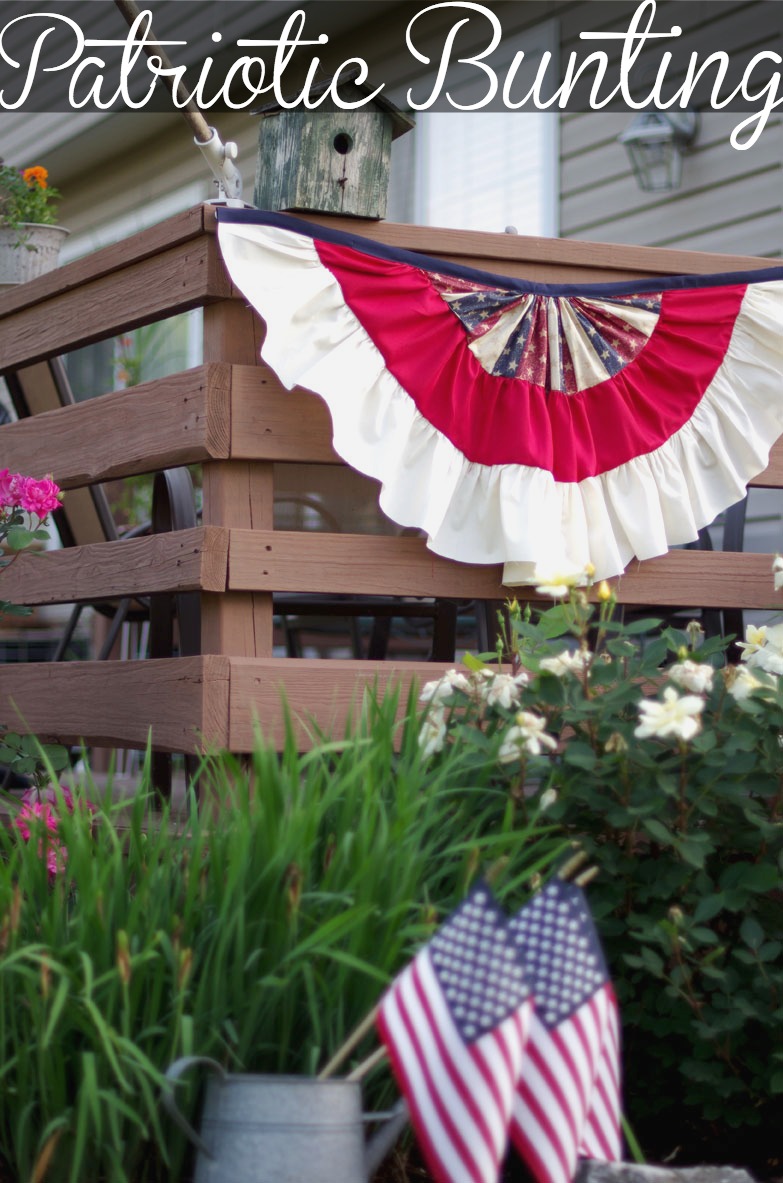 When I was trying to decide what I wanted to make for this tour, I knew I didn't want to spend much money, but instead, challenge myself to come up with some Fourth of July decor using what I already had. So I shopped my home first to see what red, white, and blue items I could find. I found a couple of framed prints, two baskets with red trim, the ribbon garland that I made last year, and some miniature flags.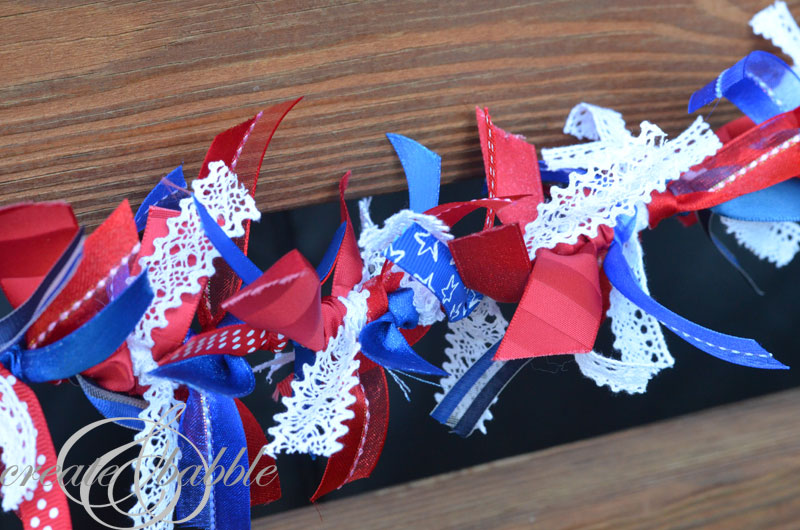 In other words: not much.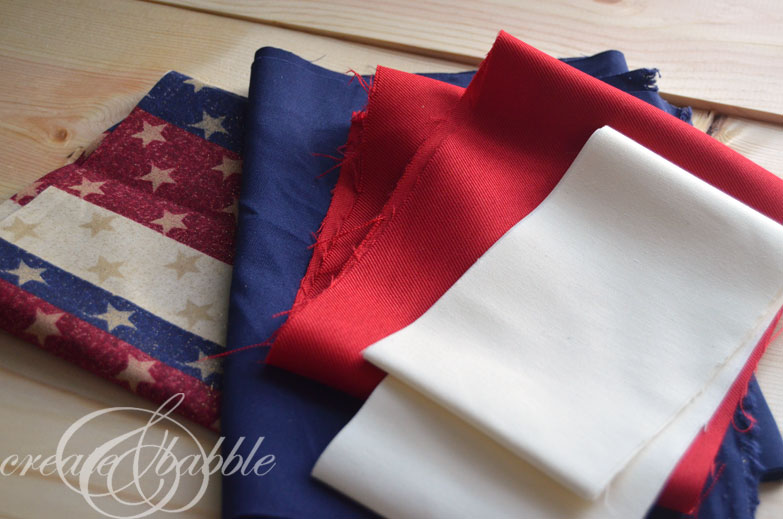 I have always admired fabric patriotic buntings. Hmmm, maybe I can make one. So I made a quick trip to JoAnn's for fabric and only spent around $7. I kinda had an idea of how to make one, but I did a quick web search anyway to make sure I knew what I was doing. I found this tutorial online and when I found out it was written by Miss Mustard Seed herself, well, I knew it would be a good one!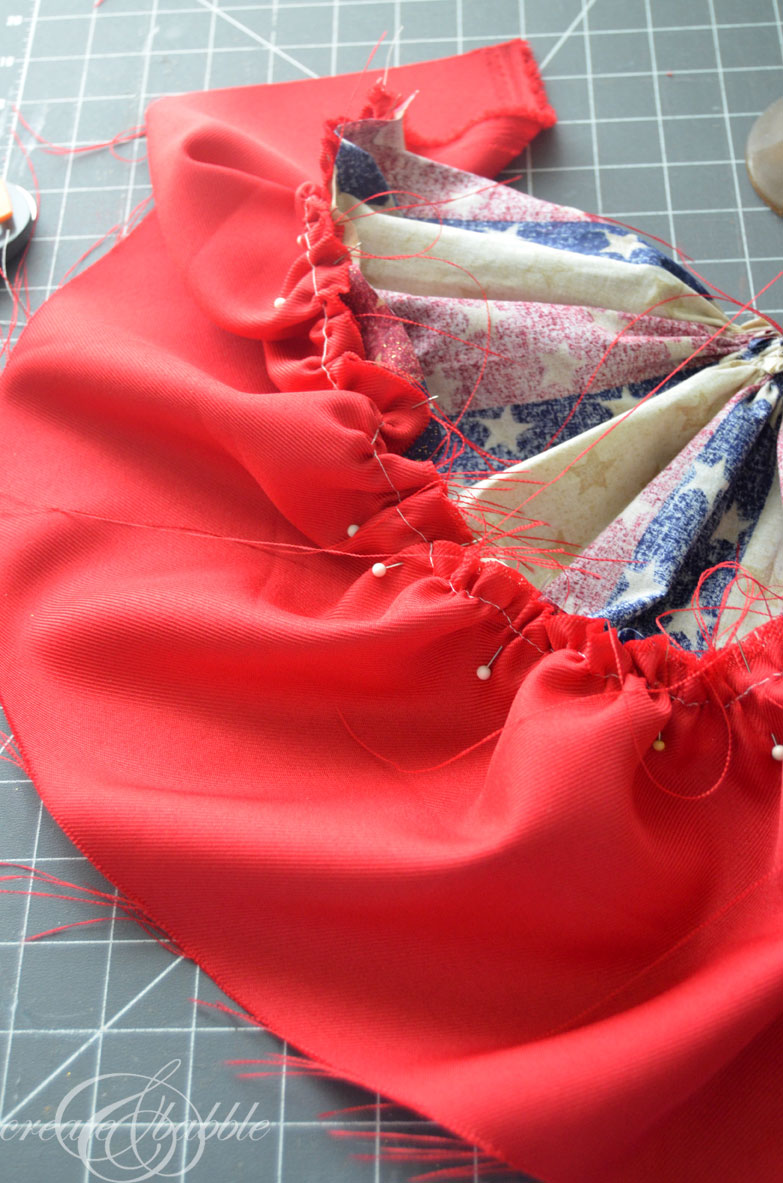 I pretty much followed those instructions, but made a few adjustments. Instead of pleating and pinning, I gathered my strips by pulling the bobbin thread of a straight, loose stitch I had sewn down the edge of each strip.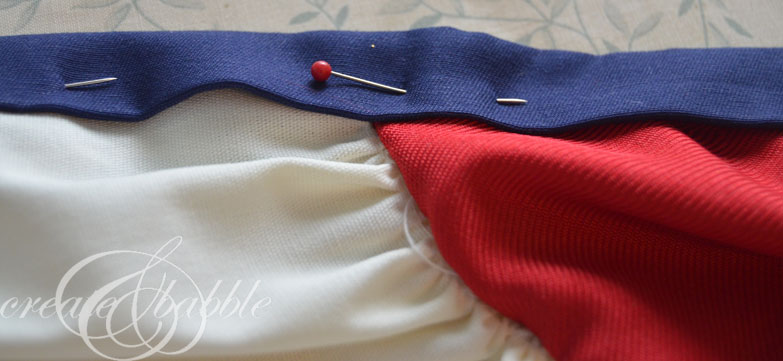 And I skipped the whole adding the grommets part. I've attached grommets before – they're not hard at all. I just didn't have any, so I attached my bunting with my favorite hangers: Command Strips!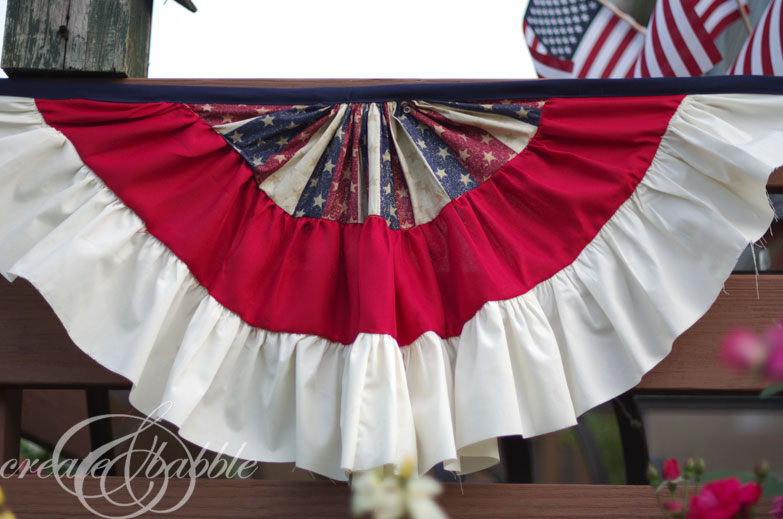 I'll probably add grommets later since I'll be using this bunting outside.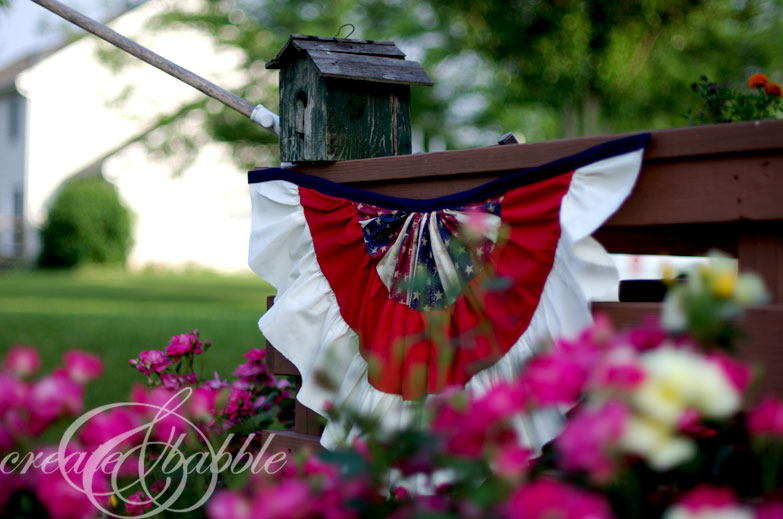 I love how it looks on my neighbor's deck. Why is it on my neighbor's deck?
Because look at those flowers! She has the greenest thumb! (and my deck is surrounded by weeds : (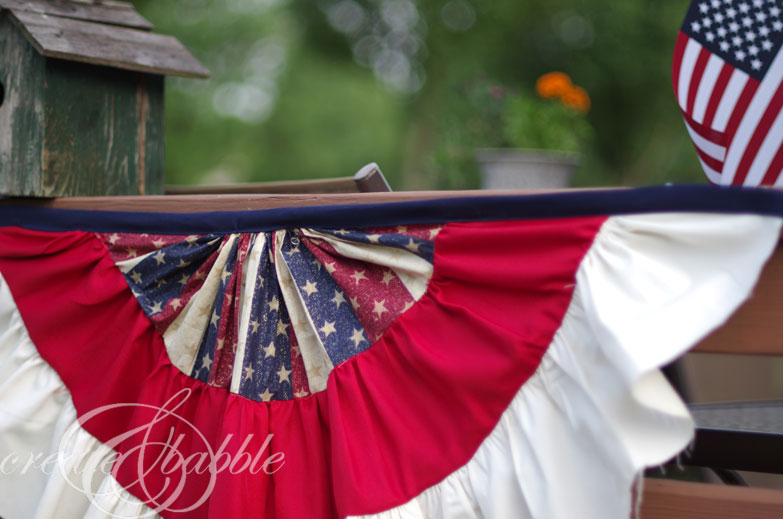 What are your plans for the Fourth of July? I'll be pulling weeds ; )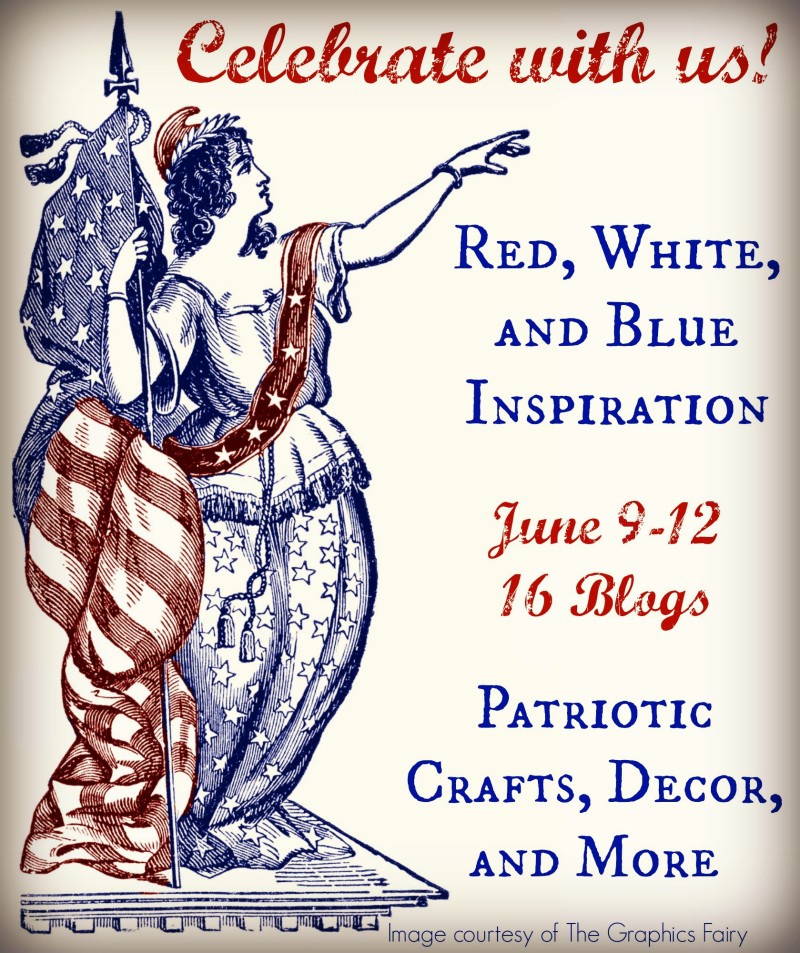 I'd love for you to visit my friends' blogs and see their amazing creations. Just click on the photos below. Enjoy!
I link  up here.
Linking here: