It's Week Five of the One Room Challenge™ and I'm talking Lighting and Accessories for the Master Bedroom. I'm excited to talk about the lighting and accessories because they are like the jewelry in the room. And who doesn't love jewelry!
But first, let me bring you up to date on this whole One Room Challenge™ thing in case you're new here.
The One Room Challenge™ (or ORC™) is an event put on twice a year by Linda from Calling It Home. It's when a bunch of  bloggers makeover a room in their homes over the course of six weeks. (Only in this case we have seven weeks thanks to an extension by Linda due to the catastrophic weather that some areas experienced.) You can see my master bedroom from the beginning starting here: Week One, Week Two, Week Three, Week Four.
As I said, today I'm talking about the lighting and the accessories. The finishing touches. Let's start with this beautiful wreath.
I said last week that I have three doors in this room and one of them was just screaming out for a big beautiful wreath.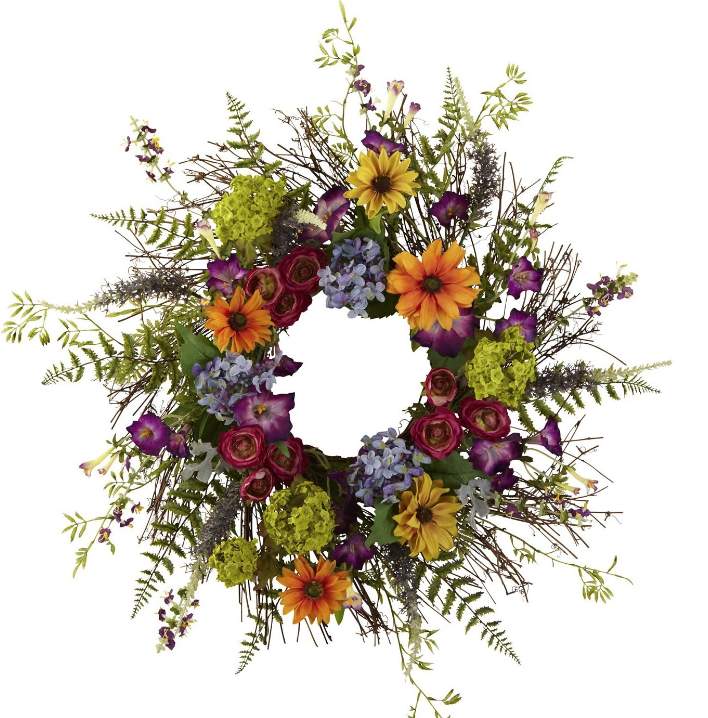 I chose this beautiful wreath from SilkPlants Direct. It's called the Spring Wreath but I think it works year-round not just for Spring, don't you?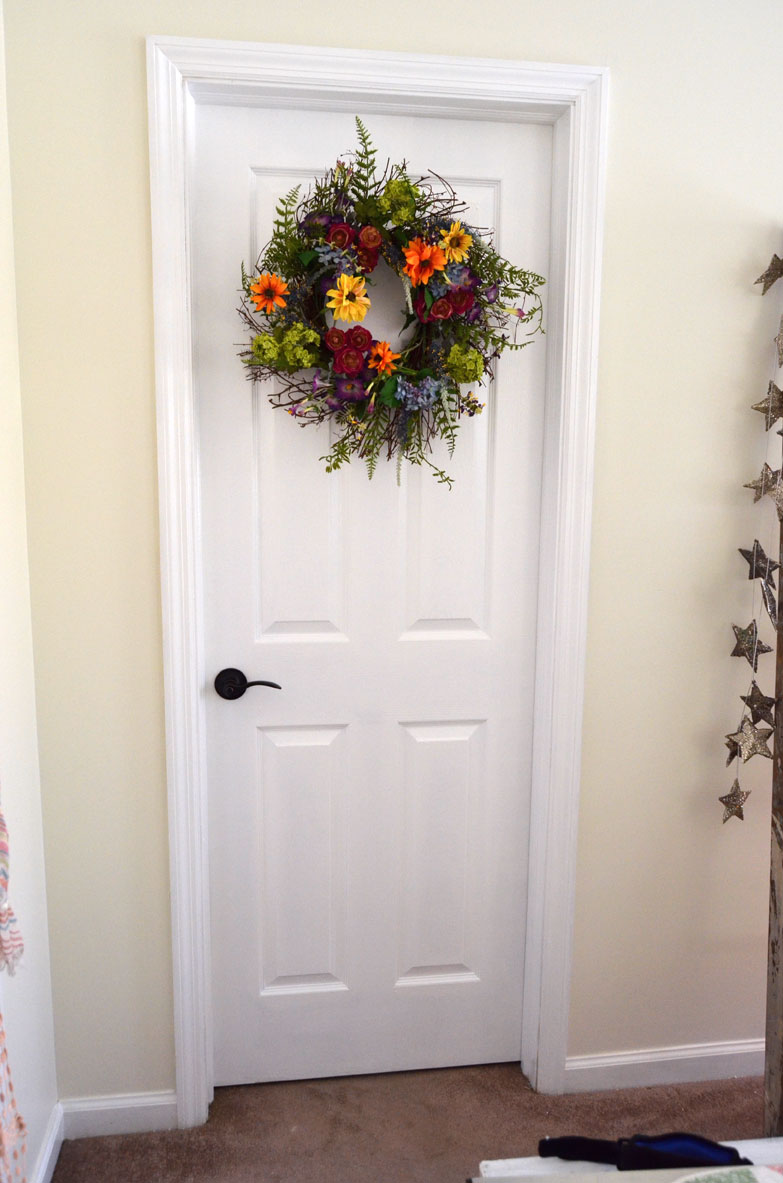 Next let's talking lighting. At some point I was given the advice told that there should be always be a triangle of light in every room. I'm not sure that's true but it makes sense to me. So I got three new lamps from Lamps Plus.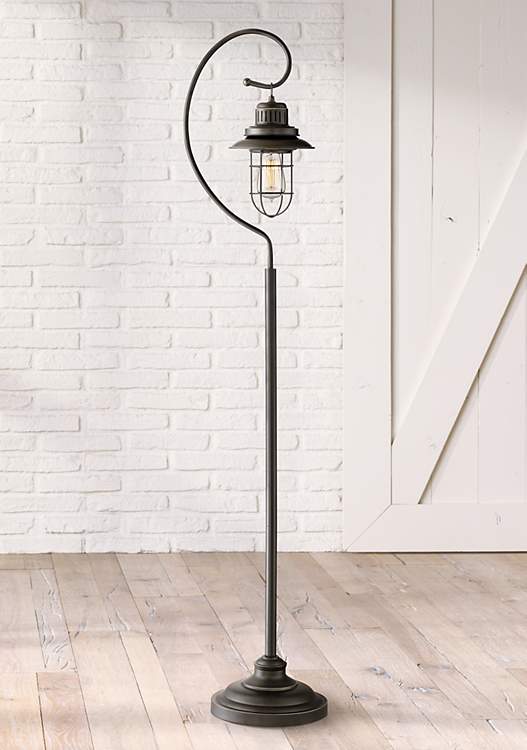 I chose this wonderful Ulysses Oil-Rubbed Bronze Industrial Lantern Floor Lamp.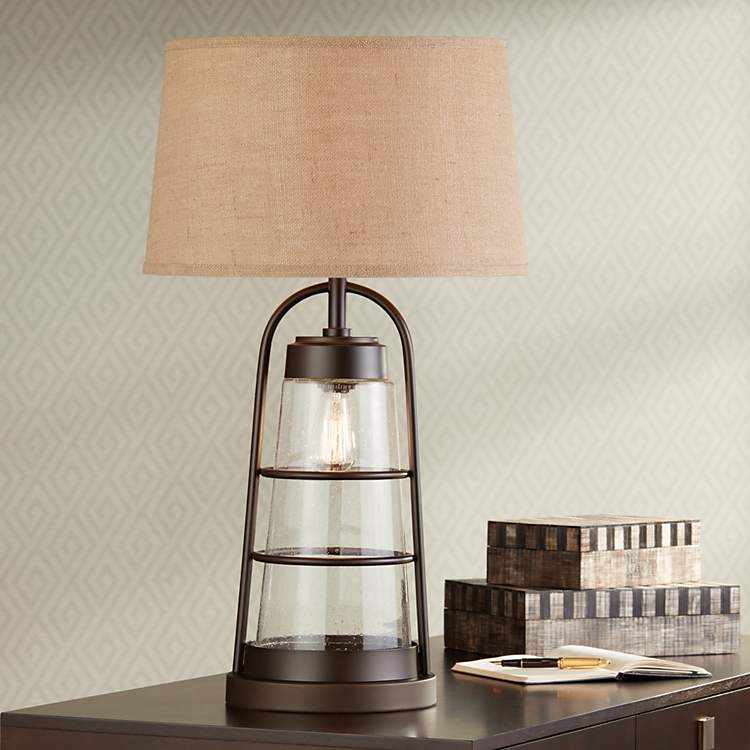 And two of these awesome Industrial Lantern Table Lamp from Lamps Plus. Aren't they stunning? I think they go wonderfully with the Farmhouse look that I'm going for. Of course you'll have to take my word for it until you see the final reveal on November 15!
Now on to the curtains and the bedding. As for the curtains. Well, I didn't get any. For now I've decided to stick with the Ikea Lill Lace Curtains that have been on these bedroom windows for years. I like them.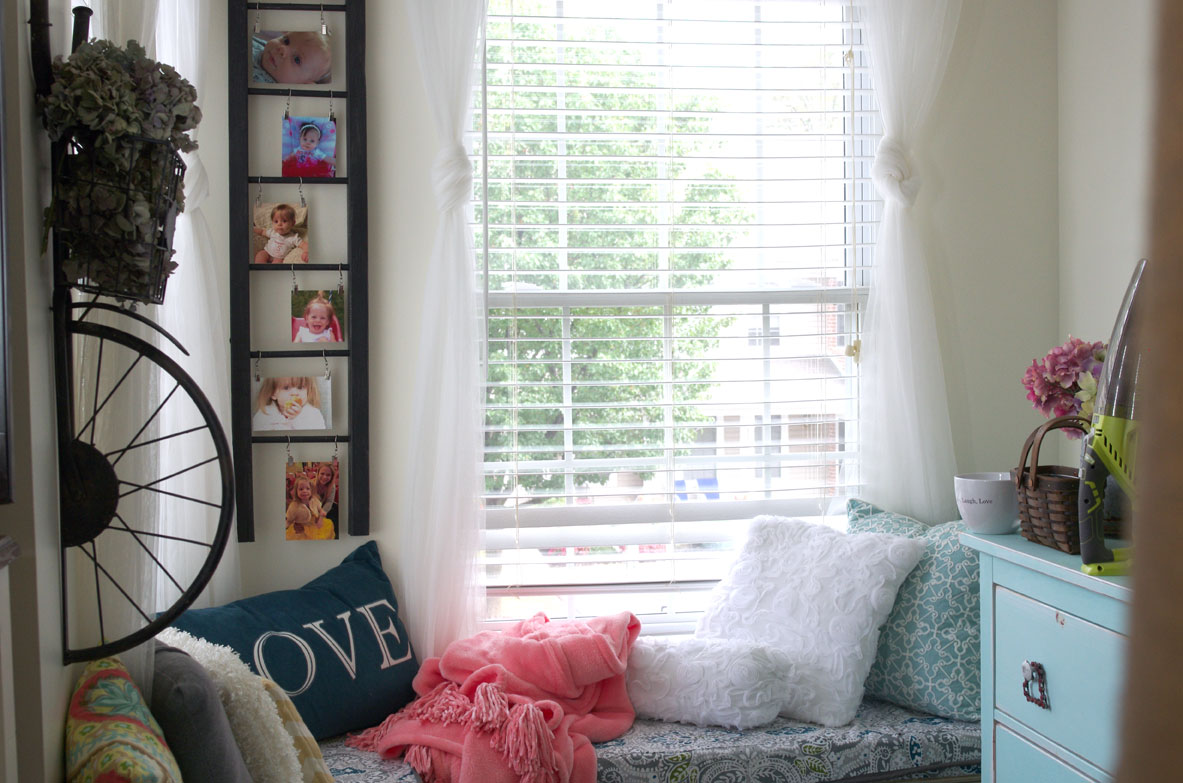 I like the subtle softness that they add to the window frames. What do you think? What would you do about the curtains? I'd love to know!
Next up is bedding. I am so excited about this: I am going to get Christmas bedding! For years I have been wanting to decorate my bedroom for Christmas including my bed. And this is the year!
I am looking at the following choices for bedding:
I saw it on Antique Farm House

Rustic Patchwork Quilt | Antique Farmhouse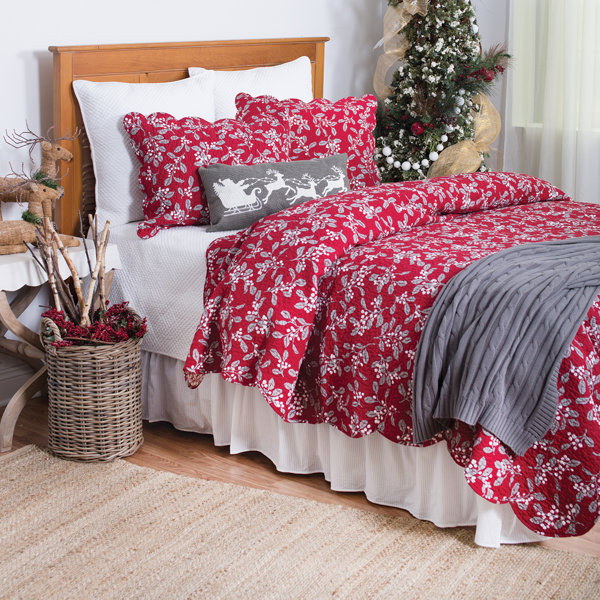 Leeanne Cotton Quilt Collection
from: Wayfair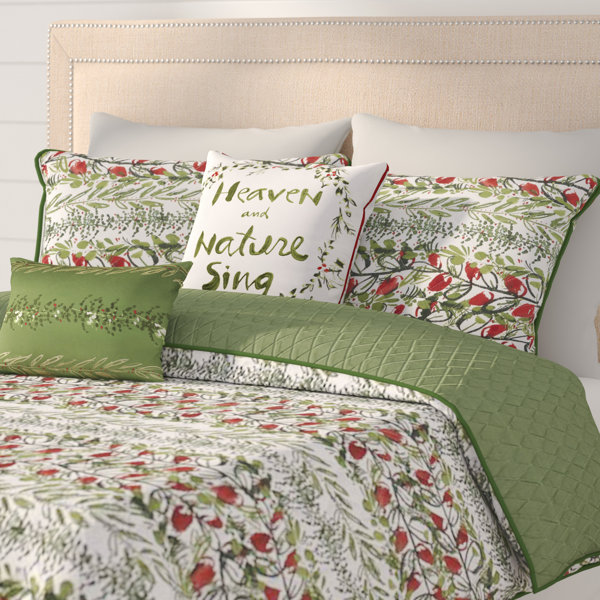 Detroit Quilt Set
from: Wayfair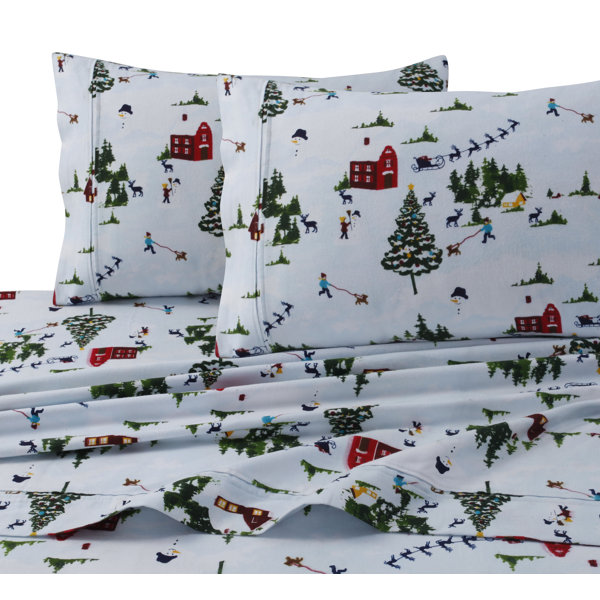 North Pole Print 4 Piece 100% Cotton Sheet Set
from: Wayfair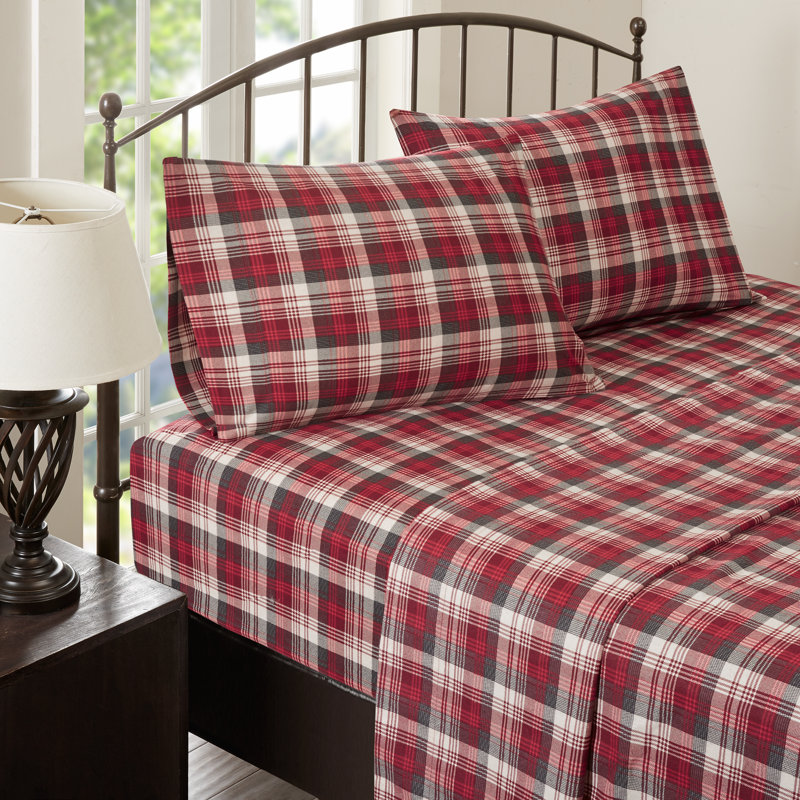 Tasha 100% Cotton Flannel Sheet Set
from: Wayfair
Decisions, decisions!
Now I have to get work on the bedside tables.
I am proud to be partnering with the following brands:
Lamps Plus / RYOBI Nation / Silk Plants Direct / Valspar / Amy Howard At Home