It's week 4 of the One Room Challenge™ and time for an update on my Master Bedroom Bedroom Makeover. Do you remember where I started? Let me remind you with a picture of that very orange space.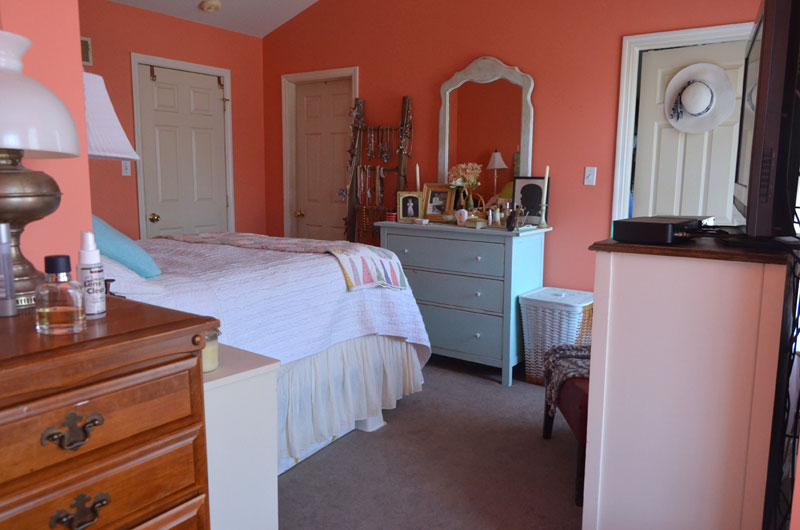 I am updating my orange master bedroom as a guest participant in the One Room Challenge. The ORC® is a six-week long event hosted by Linda from Calling It Home. Every week on Wednesday, 20 professional design bloggers give an update on their room makeovers. And then on Thursdays, the guest participants (that's me and a couple hundred of my blogging friends) link up our room updates. I originally started this makeover in April, but had to bow out after an unexpected medical issue. But now I'm back to finish!
THE PLAN (in no particular order):
Paint doors and trim
Build two side tables to coordinate with bed
Find two farmhouse style table lamps and a coordinating floor lamp
New bedding
Build a framed mirror
Install a faux ship-lap wall behind bed
New curtains
Make "L" shaped window seats and create a reading nook in the "bump out"
Get rid of a chest of drawers
This week's update is all about the window seat that I built. I am so proud of this build. It's exactly what I envisioned. Take a look at the "bump out" space where the L-shaped window seat will go: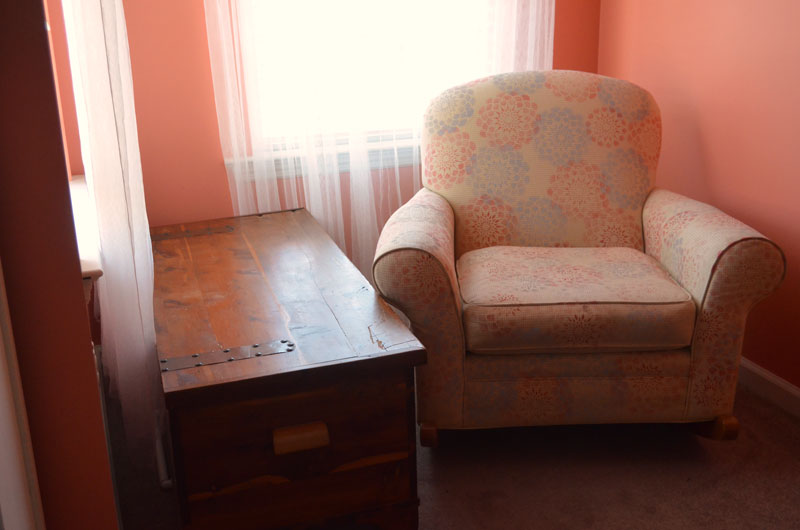 Here's the orange "before" in all its orange glory!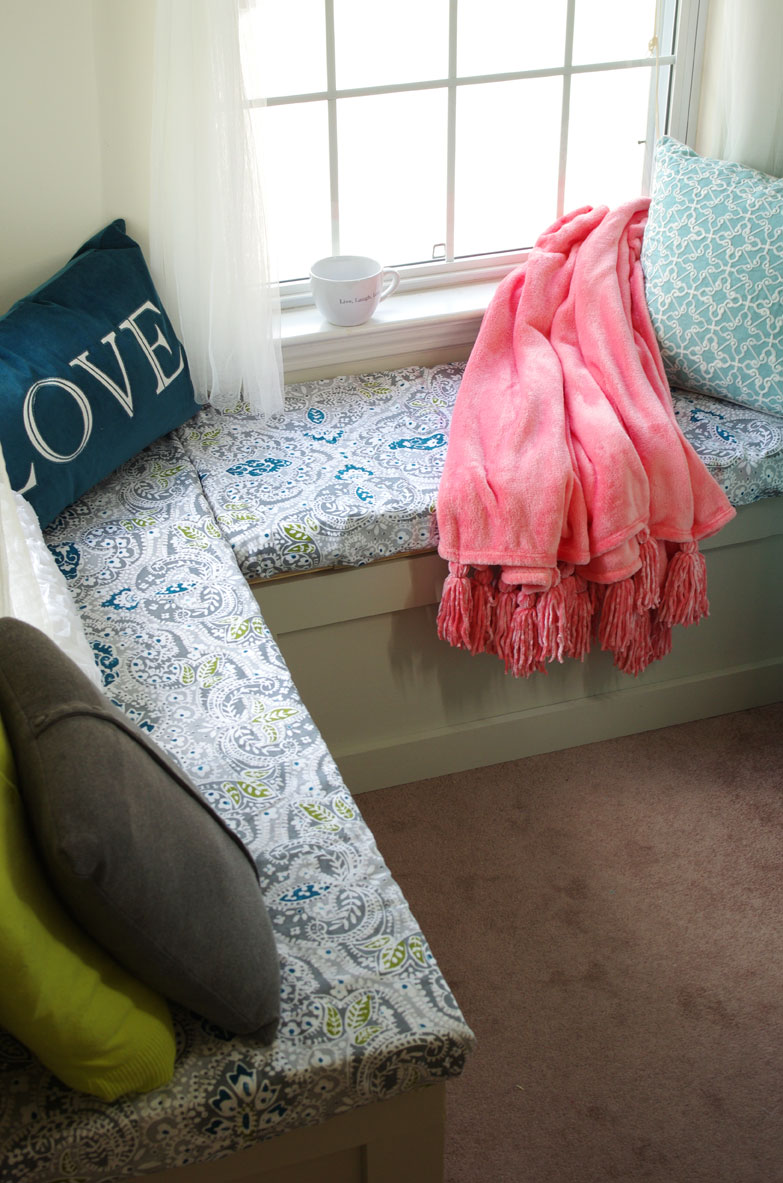 And here's my nook now!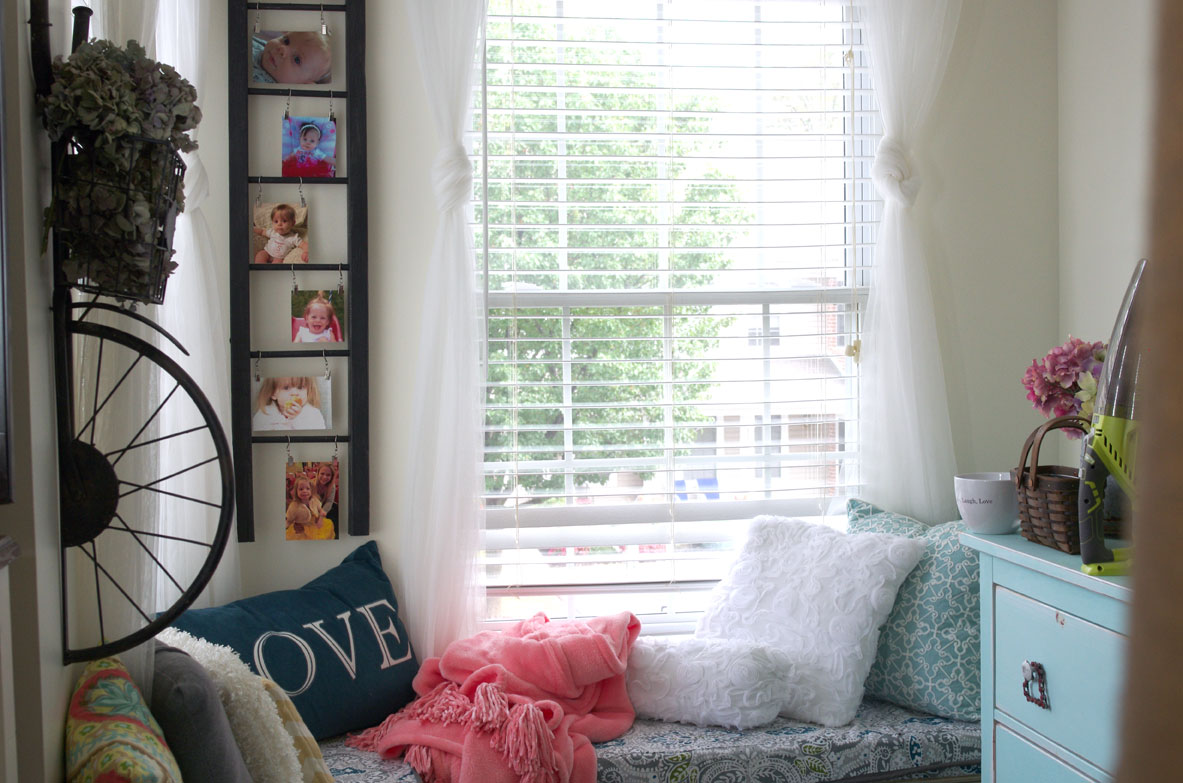 Funny story: when my little 3 year-old granddaughter saw it, she said "is this my new bed for sleepovers?". She was so excited so of course I said "Yes Melanie, it's all yours!" I even hung pictures of her above it!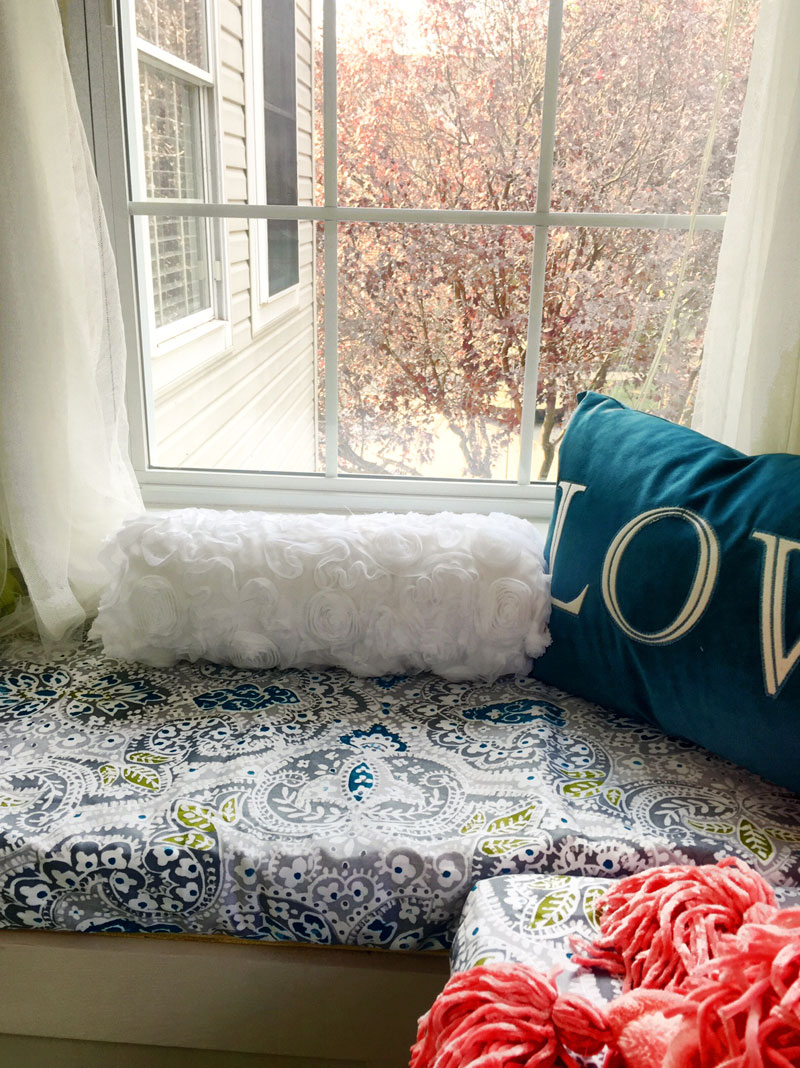 It is such a cozy place to sit, read, or just relax!
All of the details on how to build this window seat with storage can be found over at buildsomething.com. 
Another item that I got checked off my to-do list was painting the doors and trim. This was not a small job considering there are three doors in this room!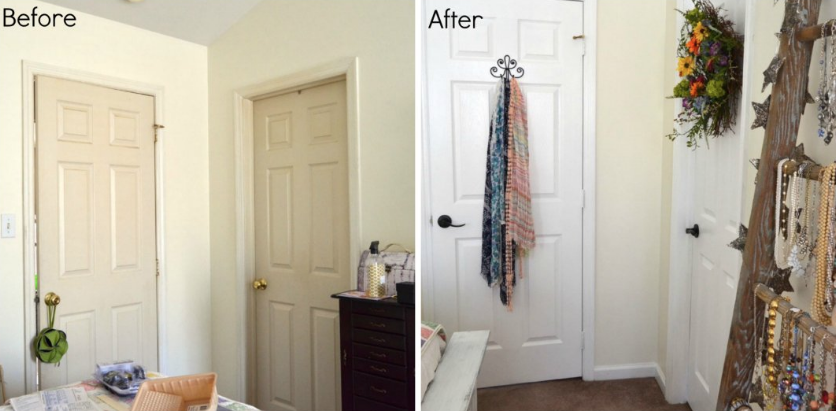 The room is really starting to come together and I have to do a double-take every time I walk in it! There's still a lot to do, but the major things are done. The next big thing will be to find or build new bedside tables.
SPONSORS:
I am proud to be partnering with the following brands:
Lamps Plus / RYOBI Nation / Silk Plants Direct / Valspar / Amy Howard At Home