Did you love orange creamsicles as a kid? I was never a fan – I preferred fudgsicles. My tastes have changed over the years and the though of an ice cold orange creamsicle sounds far more appealing to me now. What else sounds good? And since it's Summer Cocktail Series time, how does an Orange Creamsicle Cocktail sound?
From snooping around online, there's seems to be lots of different ways to make this refreshing cocktail. I didn't see any quite like mine though, so here goes:
How to Make an Orange Creamsicle Cocktail
Ingredients:
3 large oranges or orange juice
1-1/2 oz orange flavored vodka
1-1/2 oz whipped flavored vodka
1 oz Cointreau
1/2 Cup unsweetened almond milk
8 ice cubes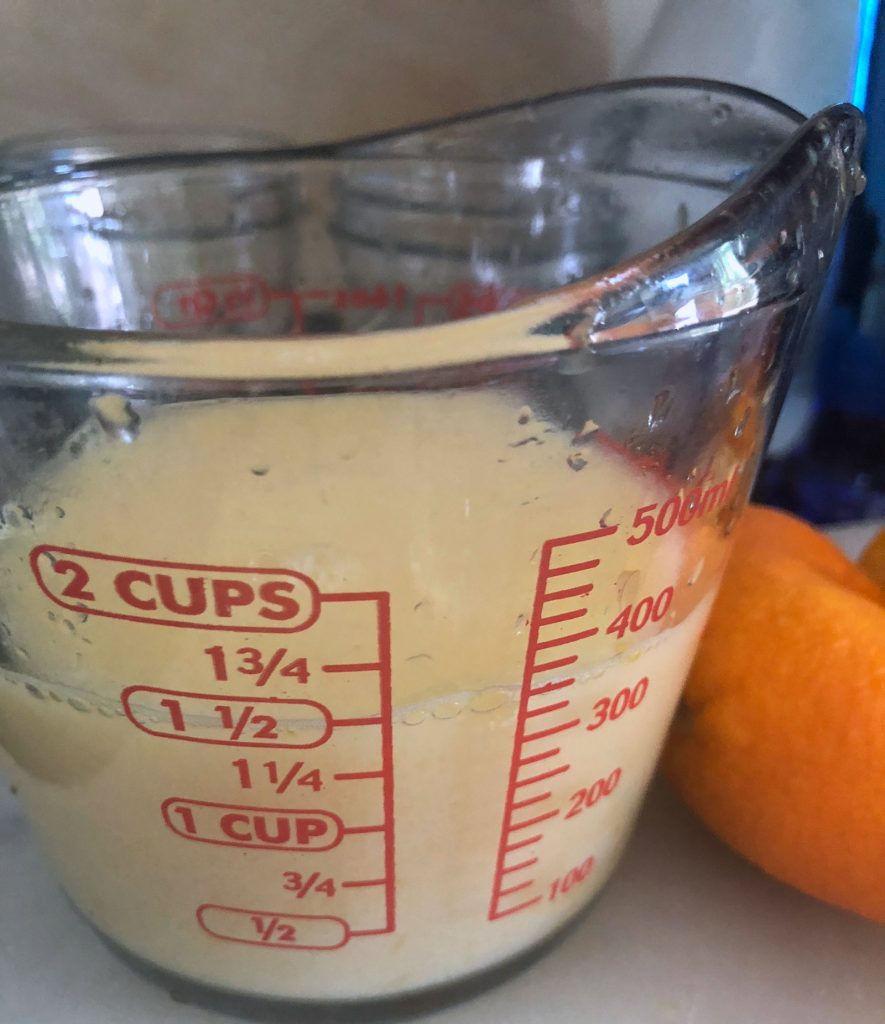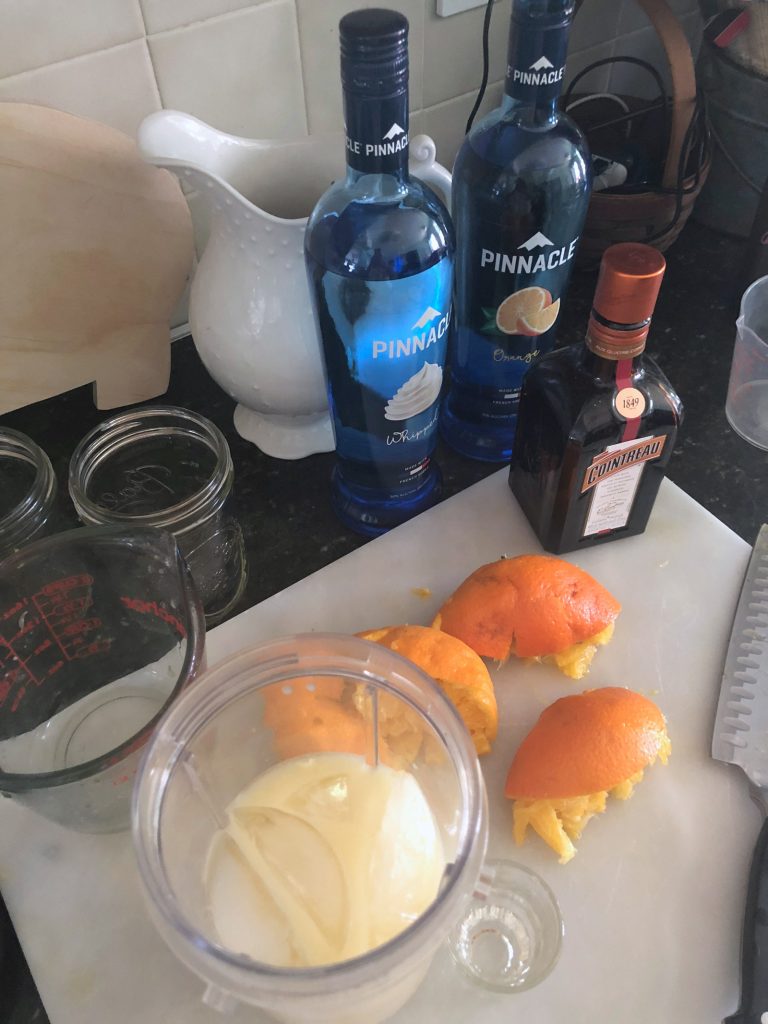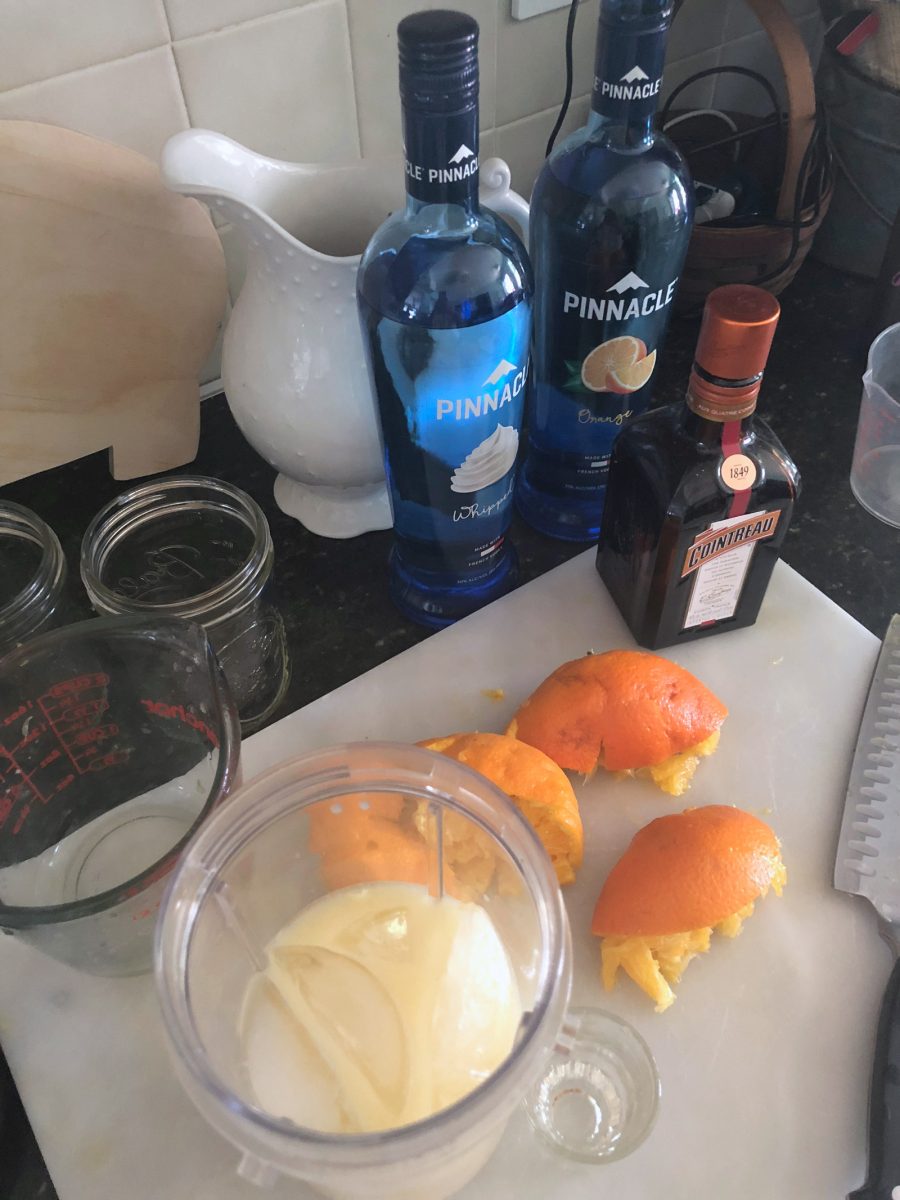 First, I squeezed the oranges into a 2 cup measure. Two large oranges produced about a cup of fresh orange juice. I then added the remaining ingredients and used my Nutra Ninja Auto-IQ Blender to blend it all together.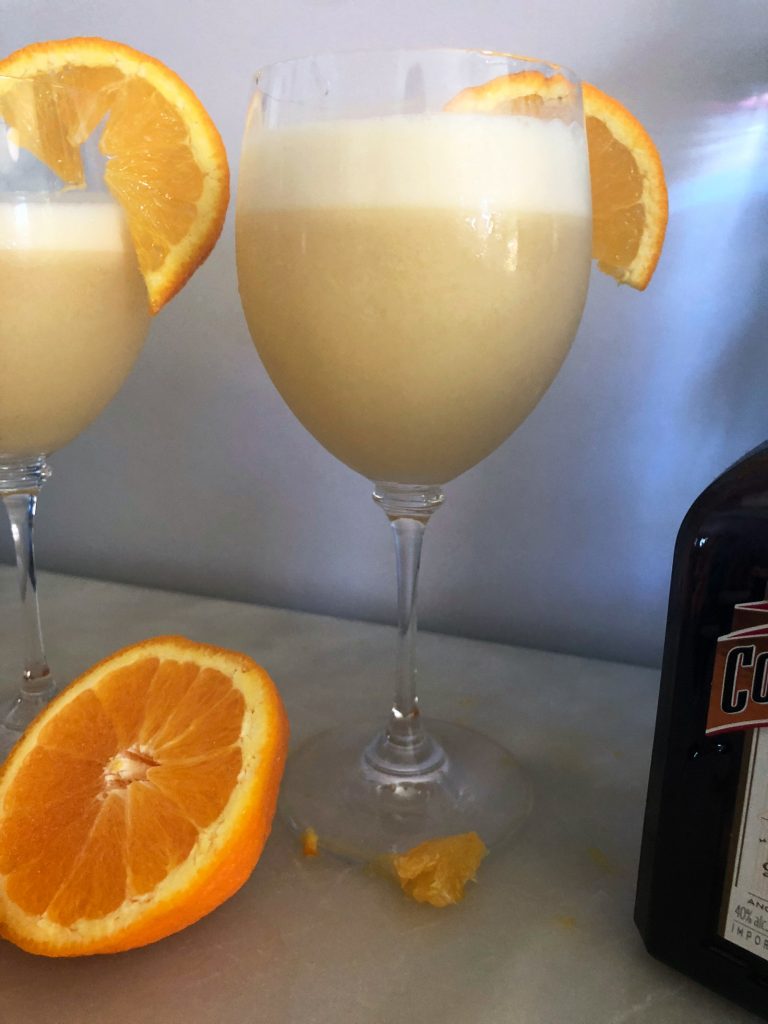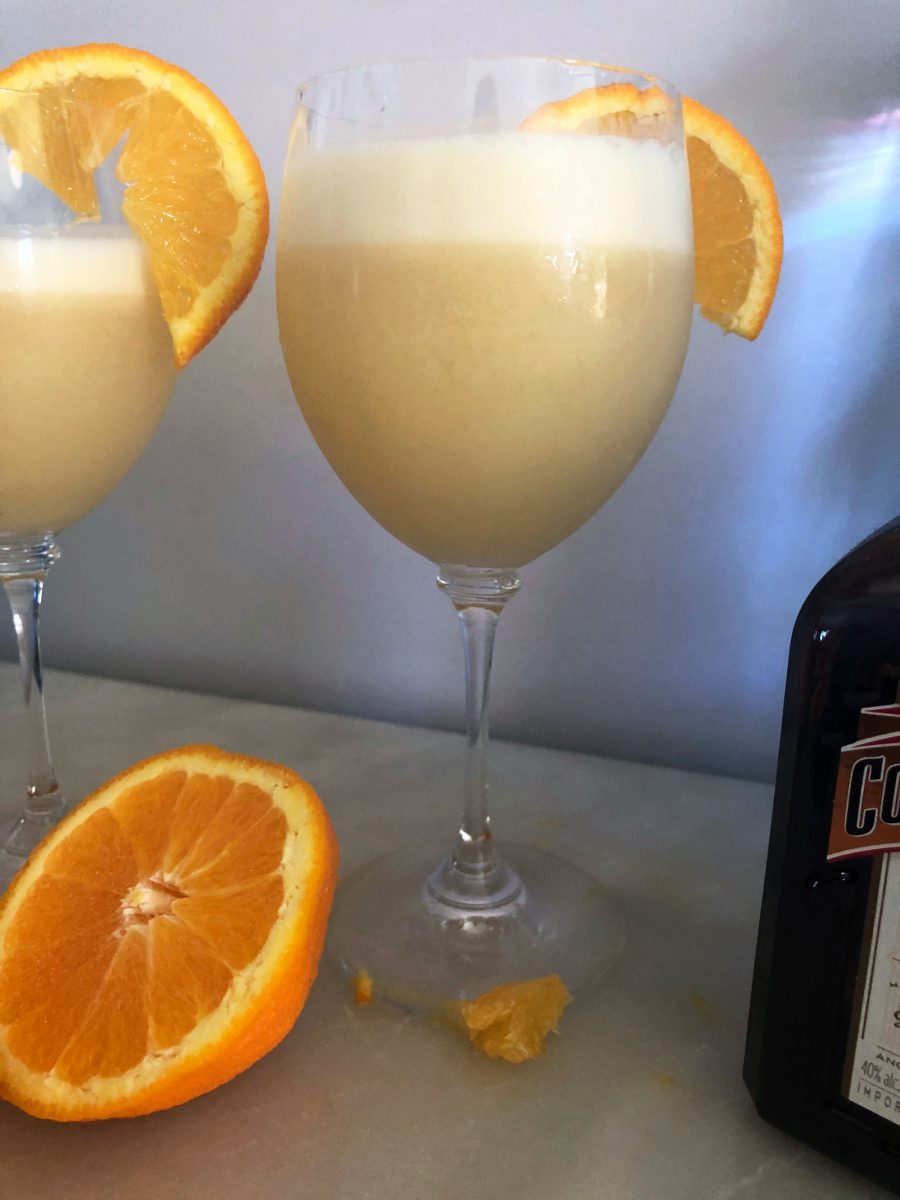 I had enough for almost two full cocktails so I adjusted the ingredient list above so it should make two cocktails. Next time I think I will add 1/2 cup of vanilla ice cream to make it even thicker and richer and more of a dessert. What do you think?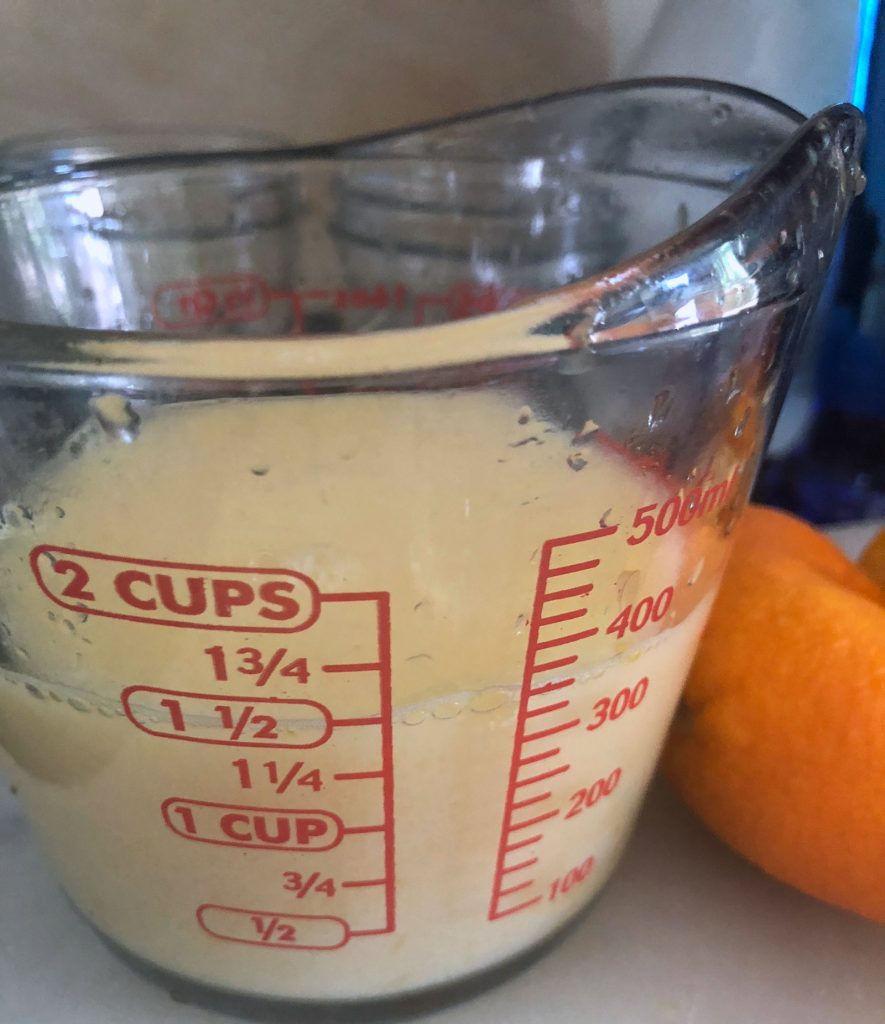 Did you see last week's cocktail? It was a Strawberry Shortcake Daiquiri.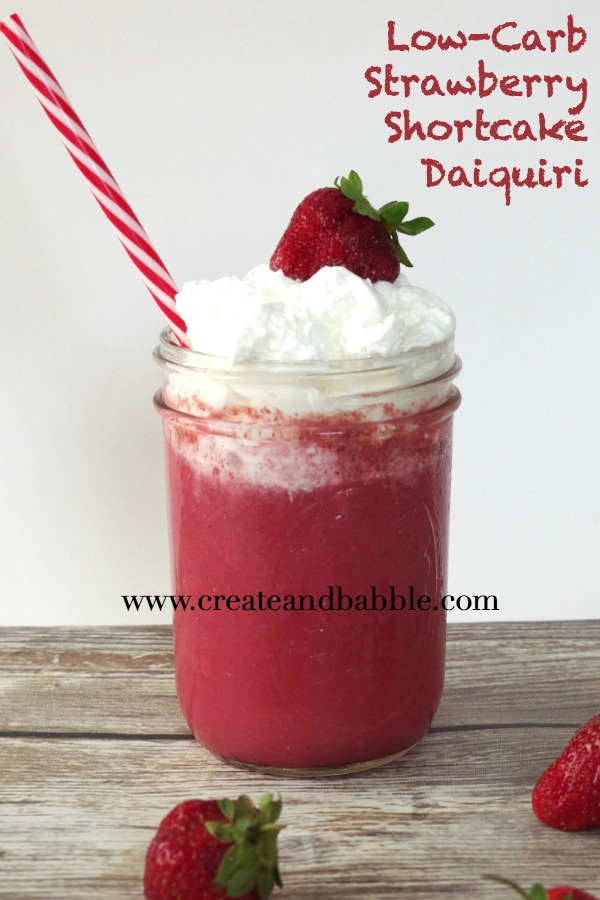 Come back every week to see even more Summer Cocktail Recipes! Now let's see what my friends have made:


Orange Crush Cocktail from A Turtle's Life for Me • Tropical Sangria with Coconut from Daily DIY Life • Loaded Corona from Weekend Craft • Cinnamon Roll Fireball Shot from Our Crafty Mom • Rum Punch Summer Cocktail from Happy Go Lucky • Spiked Honey Arnold Palmer from Red Cottage Chronicle • Frozen Mango Margarita from a Family Around the Table • Ginger Beer Mojito from Creative Ramblings • Grapefruit Vodka Mule from Upright and Caffeinated
Here is Where I Party!