Have you ever made White Sangria? I had no idea it was so simple to make until I researched it for this recipe. I have been wanting to make White Sangria for the longest time because I love white wine and I love fruit. I don't know what I was waiting for. It seems that there are a million ways to make White Sangria. I don't think there's a "right" or a "wrong" way. I think you use whatever fruit that you like and go from there.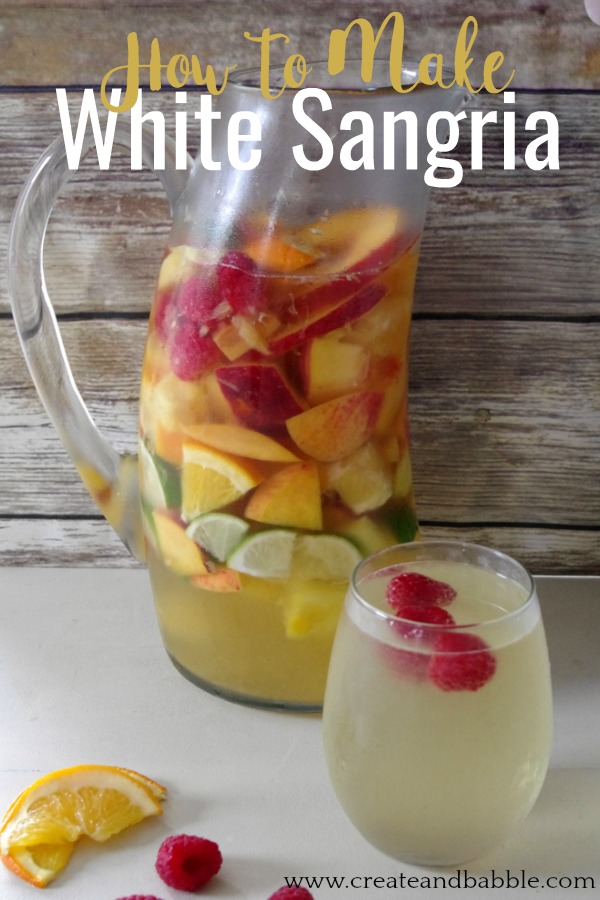 Which is exactly what I did. My favorite fruit is pineapple. Followed closely by peaches and oranges. So guess what? That's what is in my White Sangria. And limes. Because I had limes leftover from last week's frozen mojitos.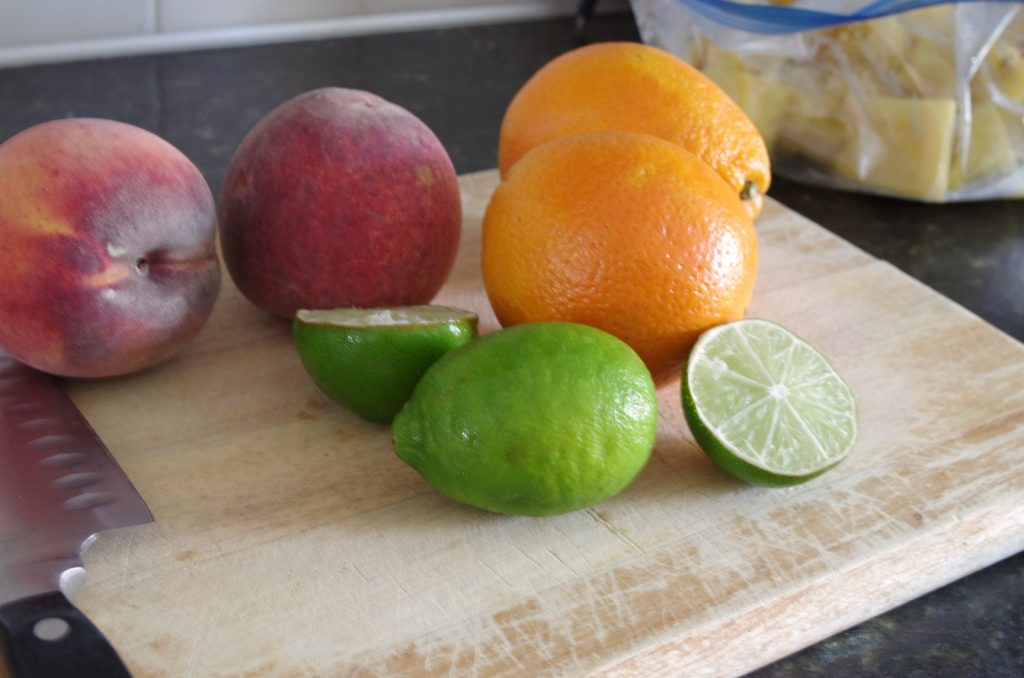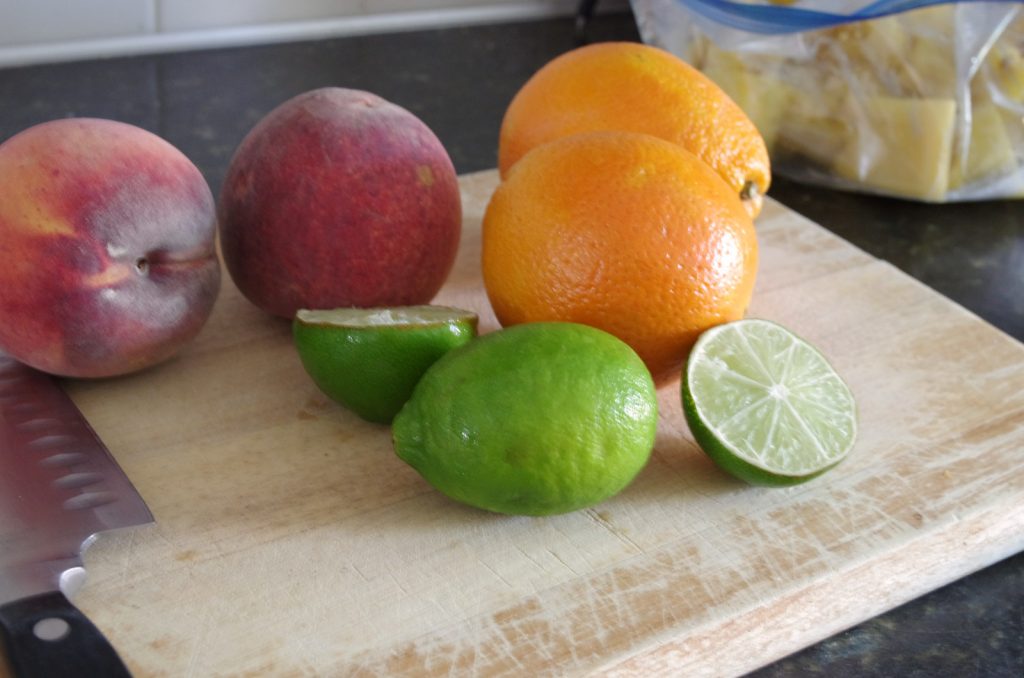 Once I had all of the fruit cut up into chunks, I put them all in a tall, glass pitcher.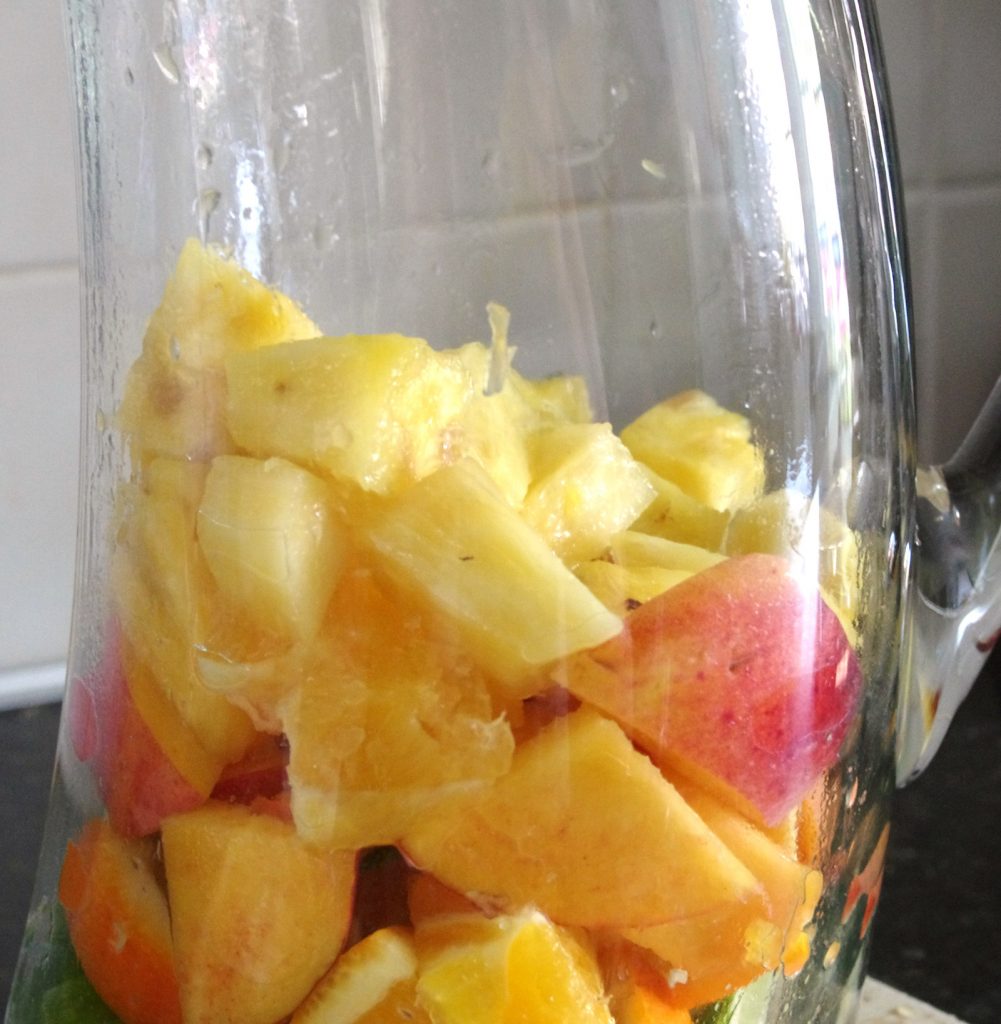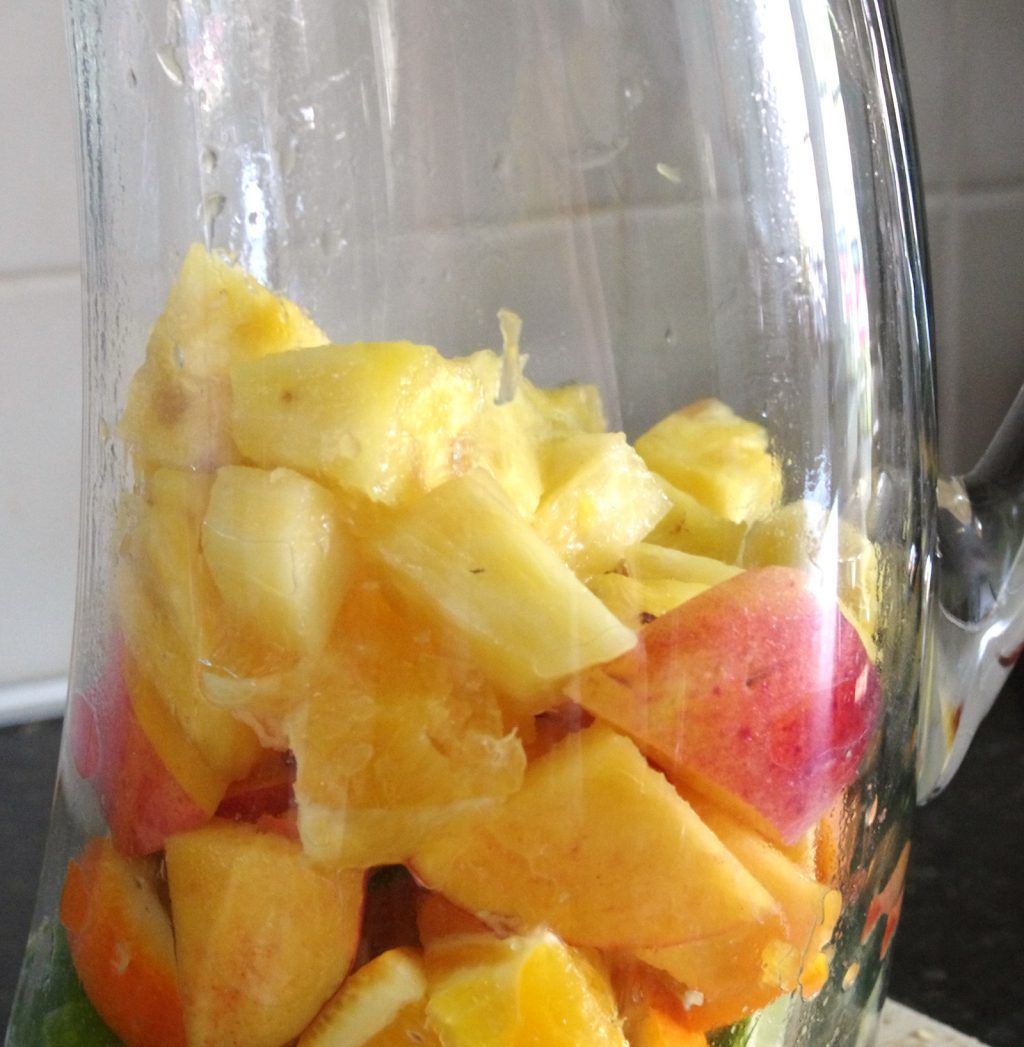 There was enough fruit to fill the pitcher more than halfway with just the fruit! This is going to be good!
Next, I poured a bottle of white wine over the fruit and added a couple of ounces of orange liqueur. Then I placed the pitcher in the refrigerator overnight to chill. Since I used a pretty sweet pineapple flavored wine and lots of sweet fruit, I didn't add any sugar to my sangria.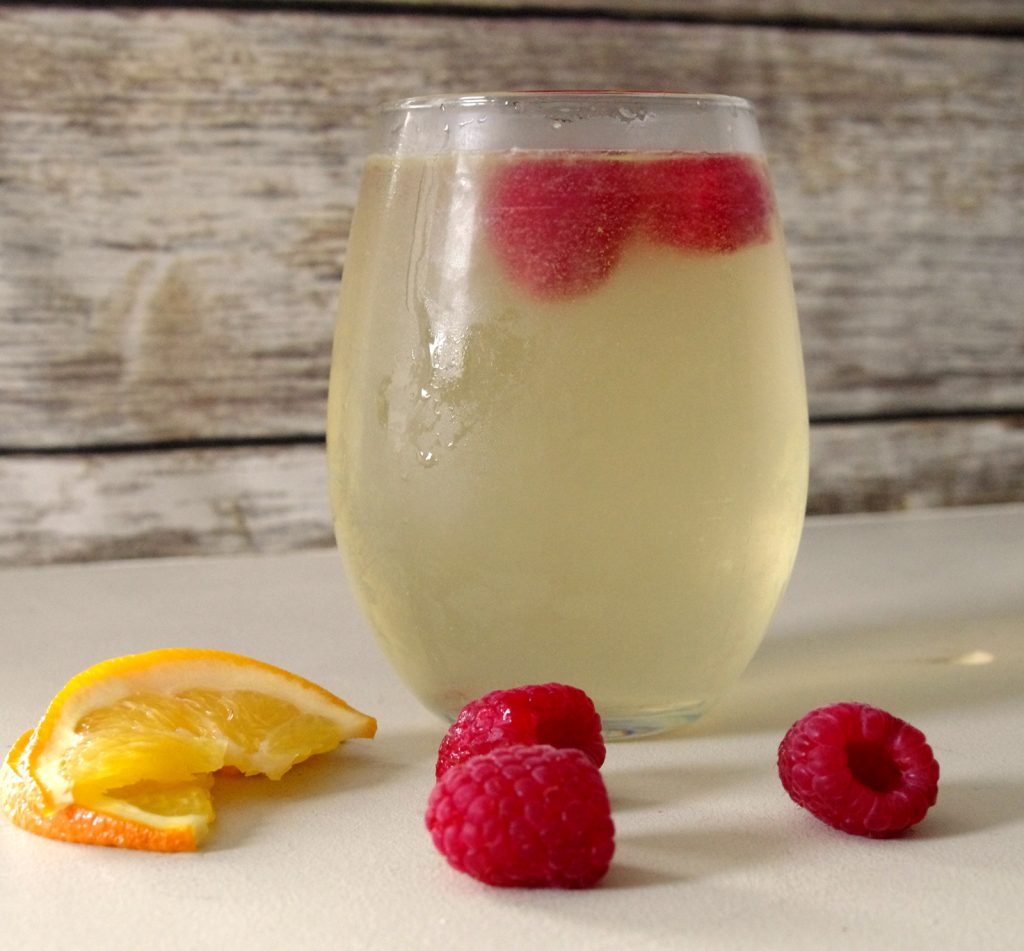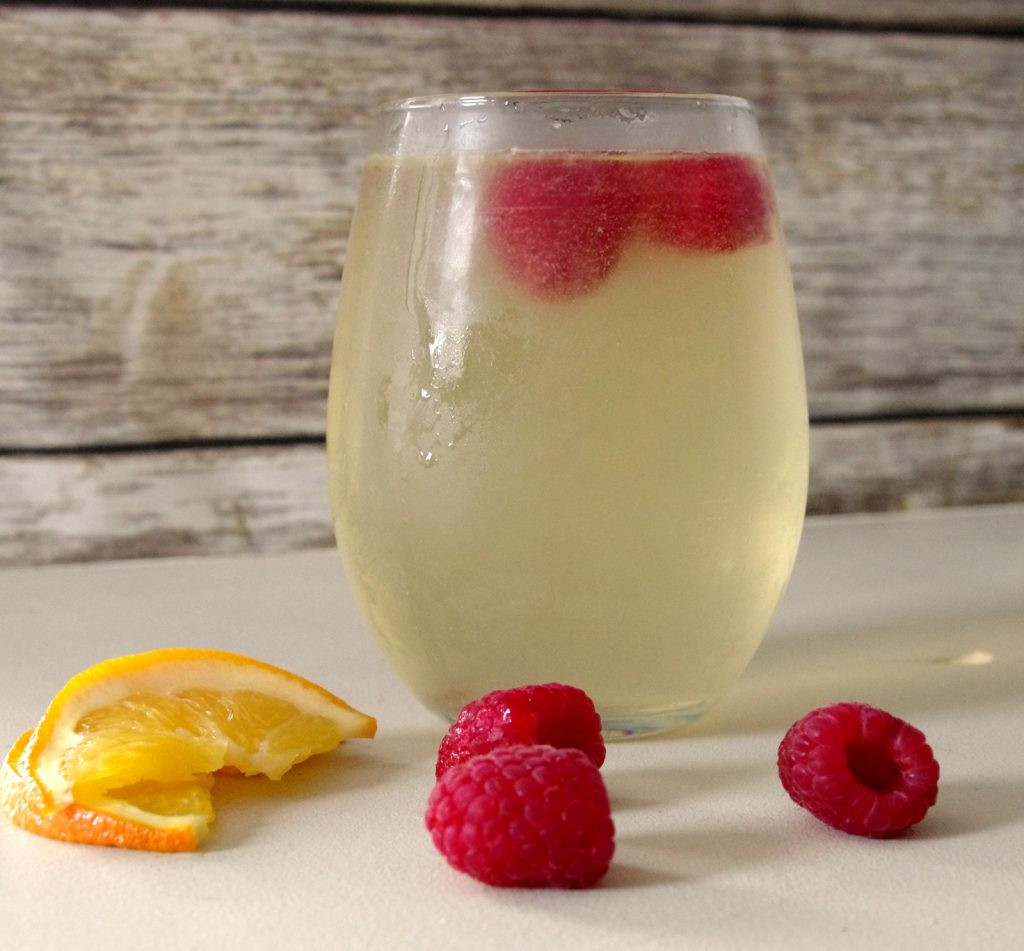 One the sangria was chilled I added raspberries to my glass as a garnish. You could also garnish with orange slices or any fruit slices that you have leftover.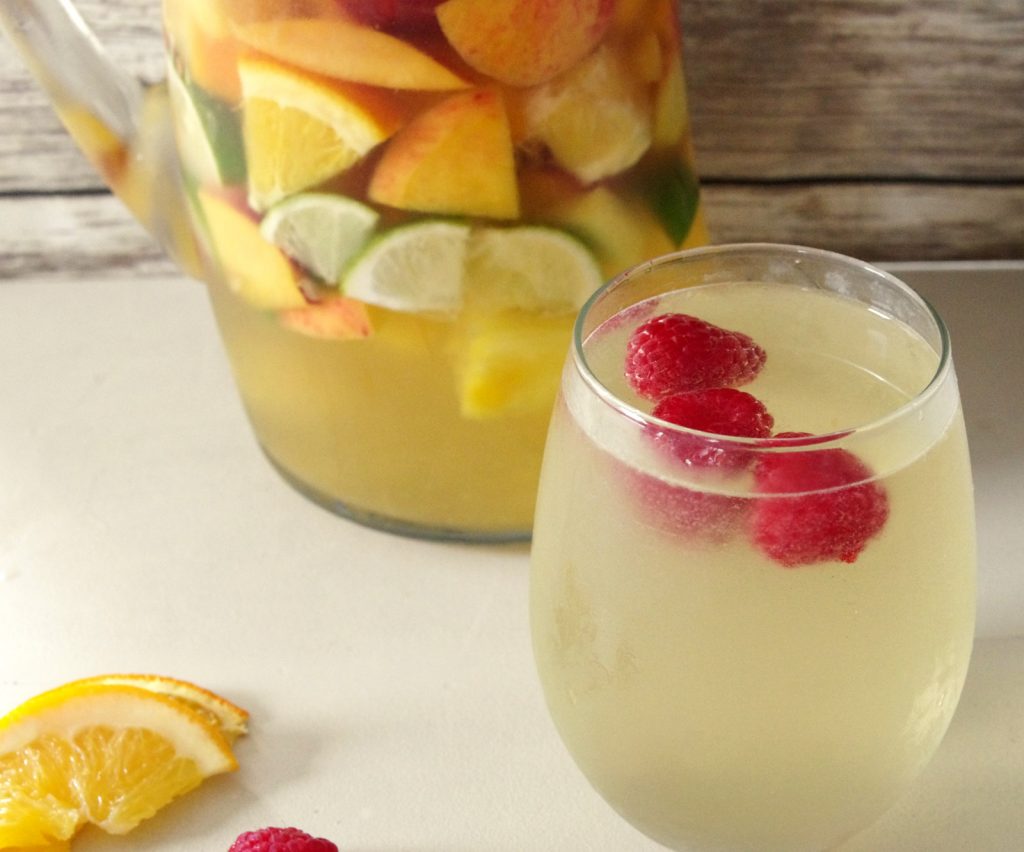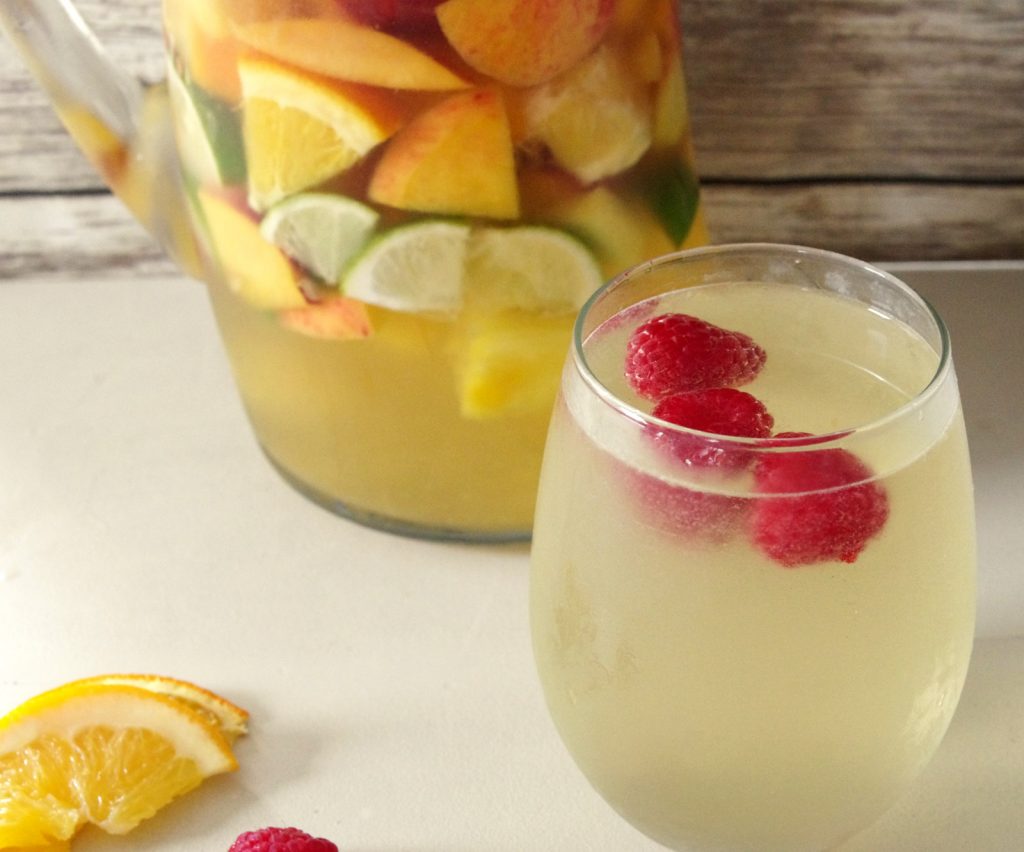 This White Sangria is definitely going on vacation with me next week. If there's any left!!!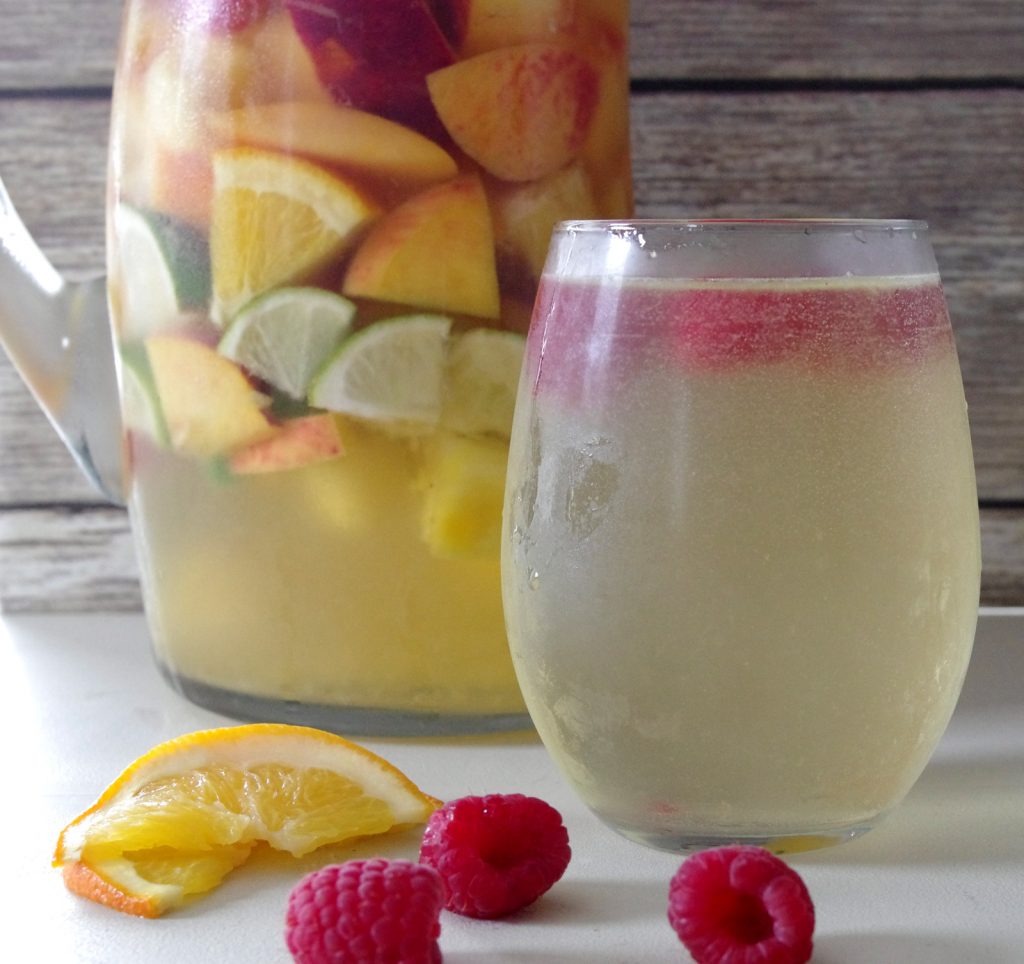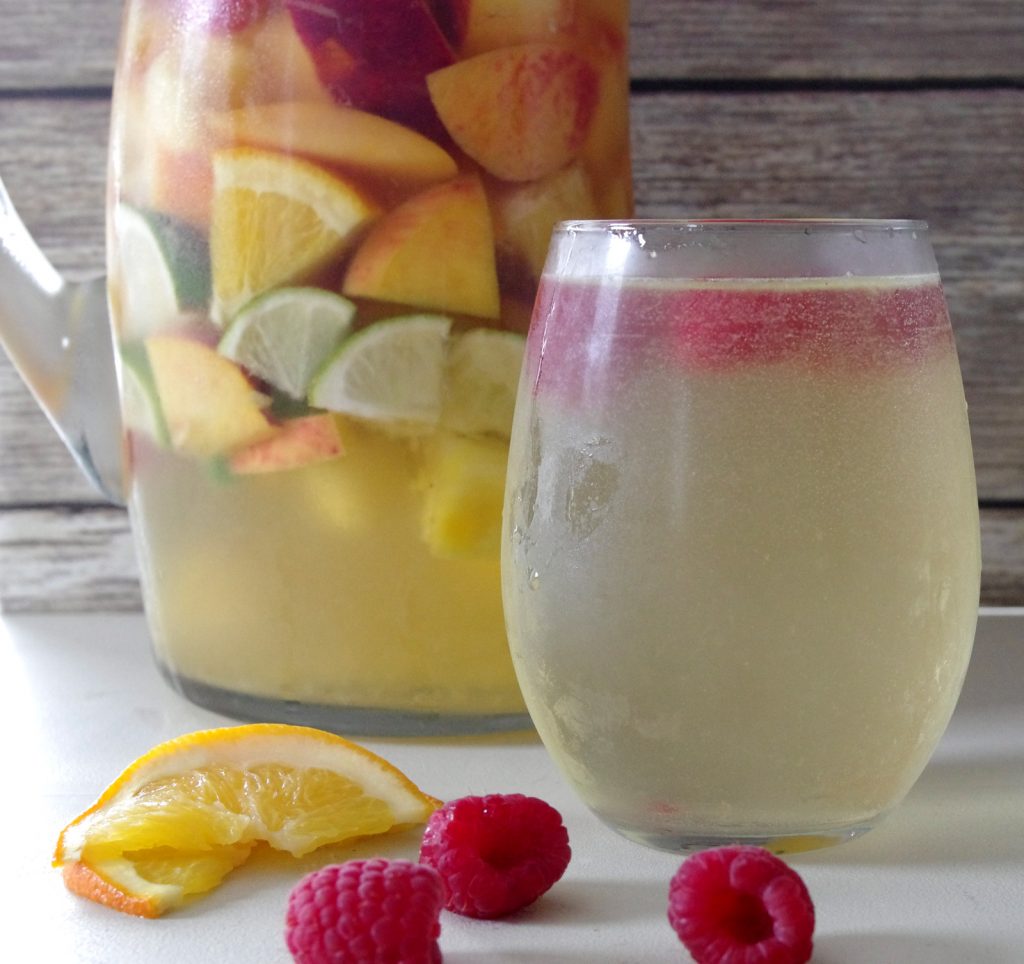 If not, no big deal – it's easy enough to make more!
This may just be my favorite cocktail of this Summer Cocktail Series so far this year!
Did you see the other cocktails that I made? Click on the photos below: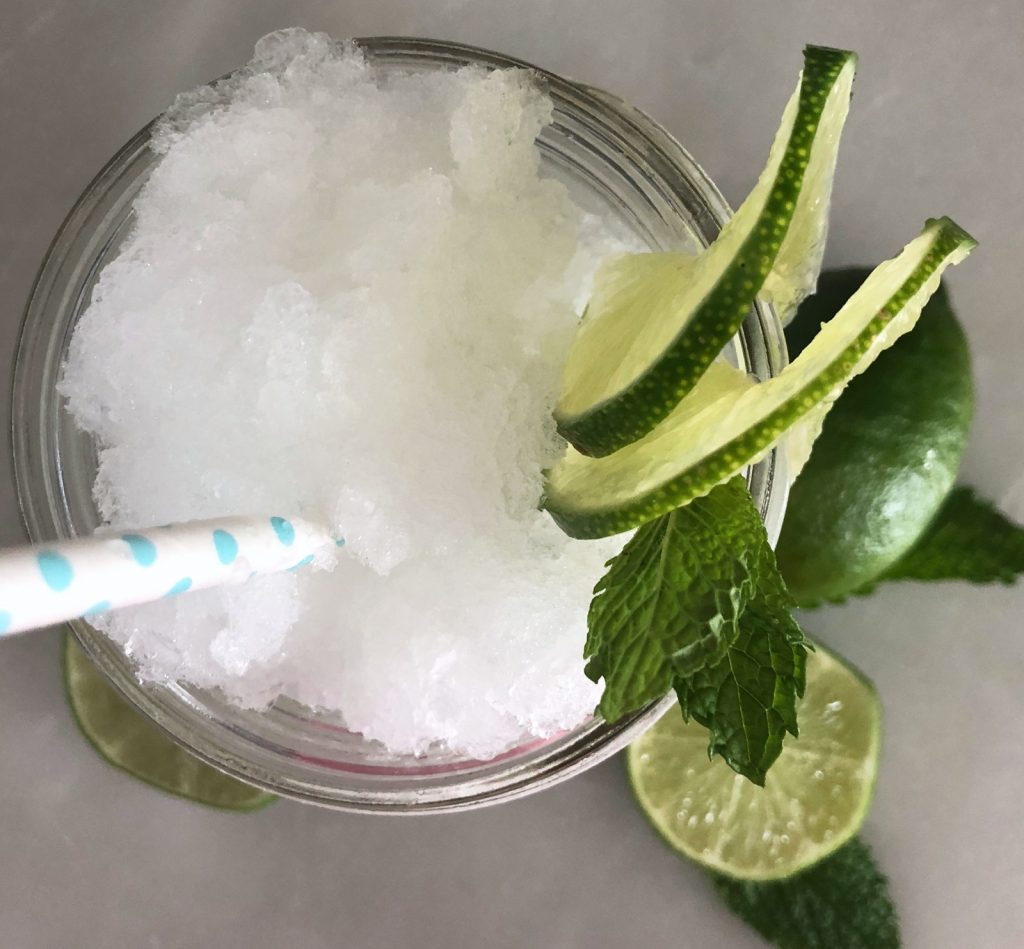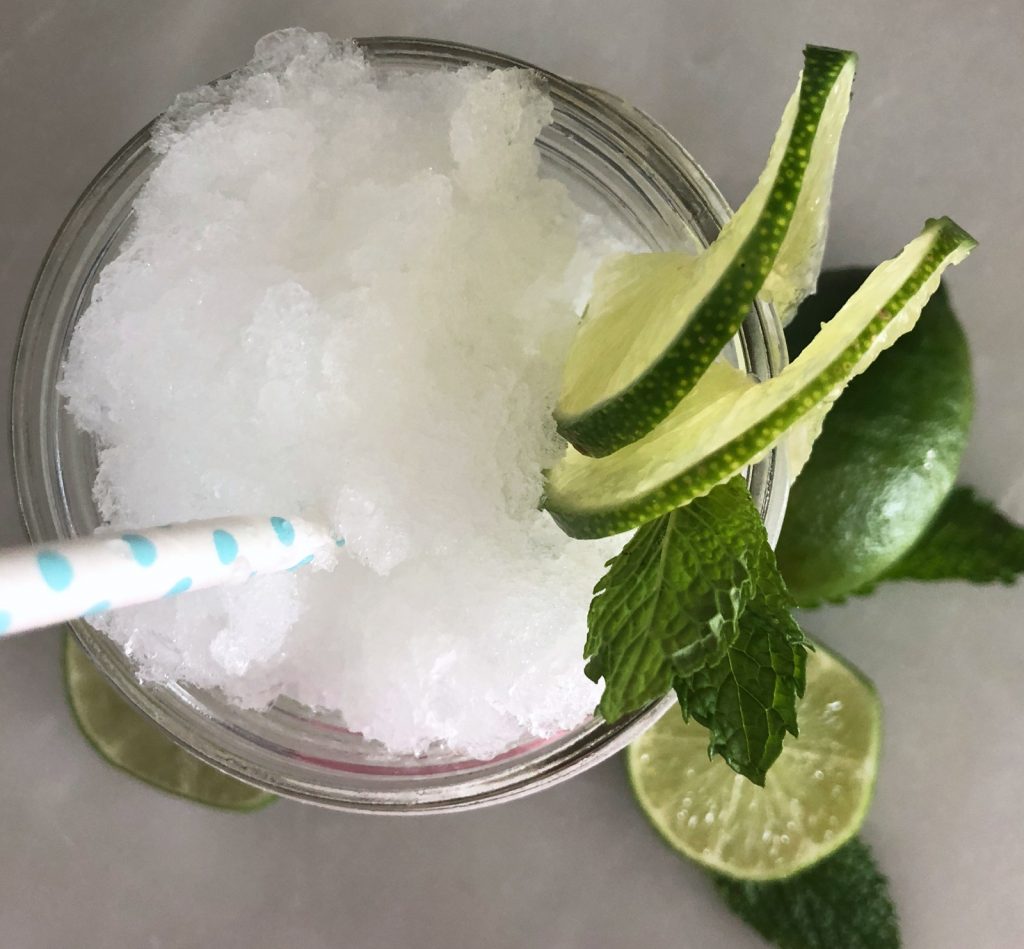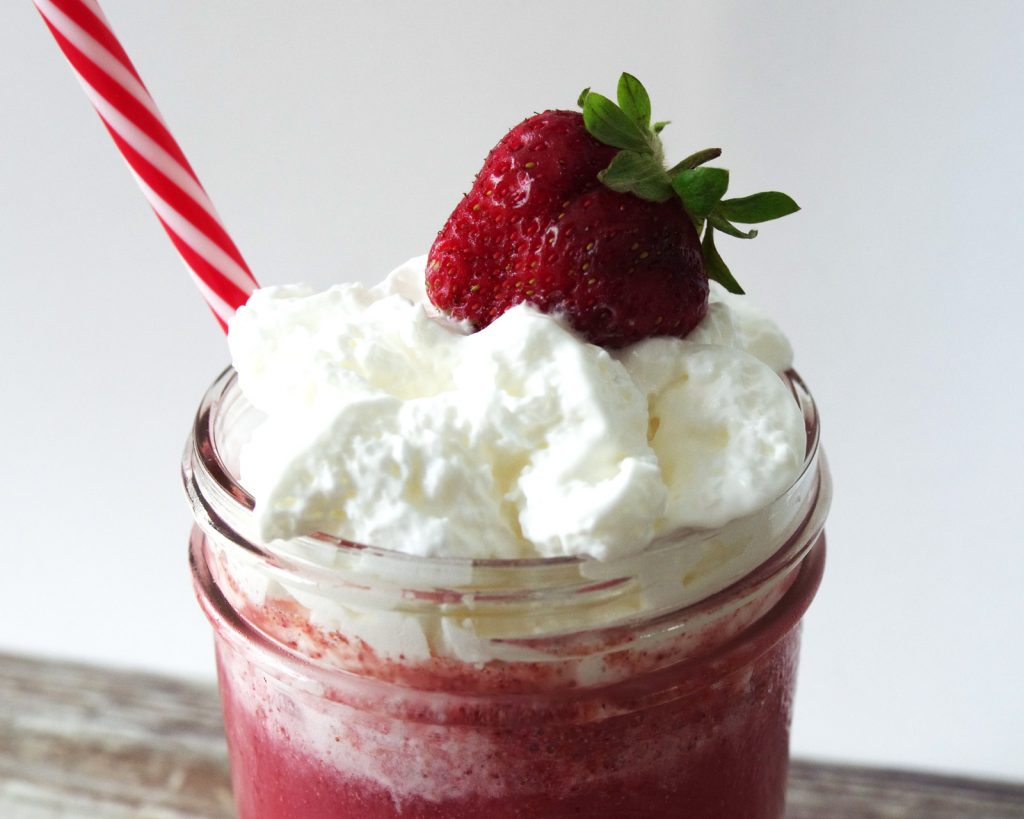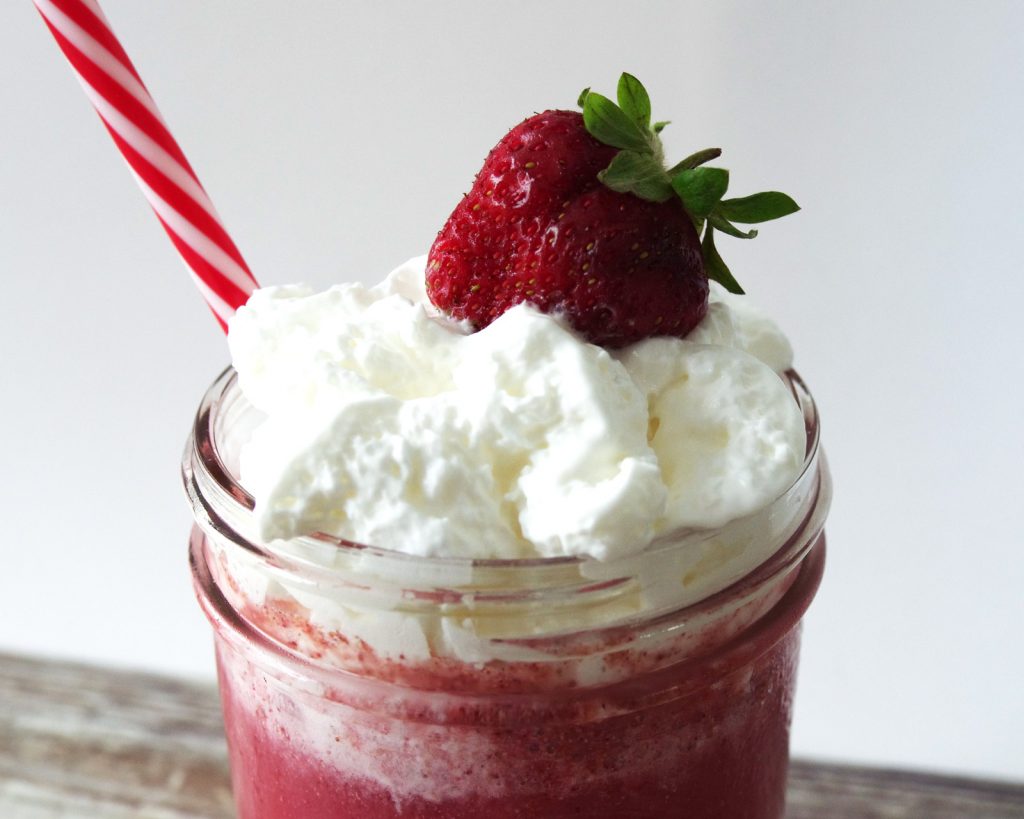 It's time to see the cocktails that my friends have made this week:


Lime in Coconut Cocktail from A Turtle's Life for Me • Classic Dark N Stormy from Upright and Caffeinated • Bourbon Slush from Happy Go Lucky • Pineapple Coconut Mojito from Weekend Craft • Spiked Iced Caramel Vanilla Latte from Family Around the Table • Honey Whiskey Iced Tea from Creative Ramblings • Dirty Banana from Daily DIY Life • White Sangria from Create & Babble • Pear and Elderflower Martini from Our Crafty Mom
Here is Where I Party!