I must admit that I've made my fair share of onesies and shared them with you here over the years (like this patriotic onesie). I have even shown you how to make cute, little onesie dresses. But today is a little special. I've combined them both to make a personalized onesie dress. Some of my blogging friends and I have all gotten together to throw a "Virtual Baby Shower" for one of our best blogging friends: the lovely and talented Lauren of The Thinking Closet! She and her husband, Mark, are expecting their first baby – a precious baby girl – this June. Every blogger in this hop has contributed something different to our shower, and we have all the elements covered. Be sure to stick around to the end of this post so you don't miss anything!
Here are the onesie dresses that I made.

Before making the onesie dresses, I cut designs out of heat transfer vinyl that would coordinate with the different fabrics that I bought for the onesie dresses. It is easier to apply heat transfer vinyl to a plain onesie than it is to a onesie with a gathered skirt on it – especially if you're using a heat press!
The dresses were made following this tutorial.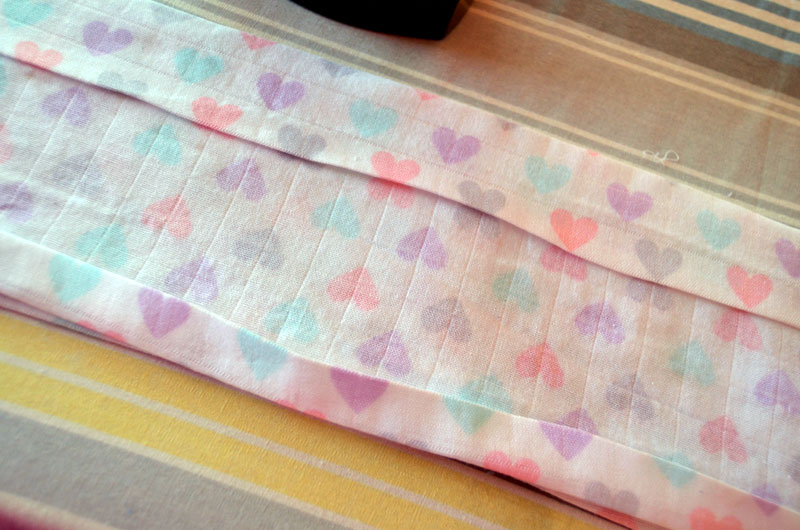 First I hemmed both edges of the fabric (fold, press, sew).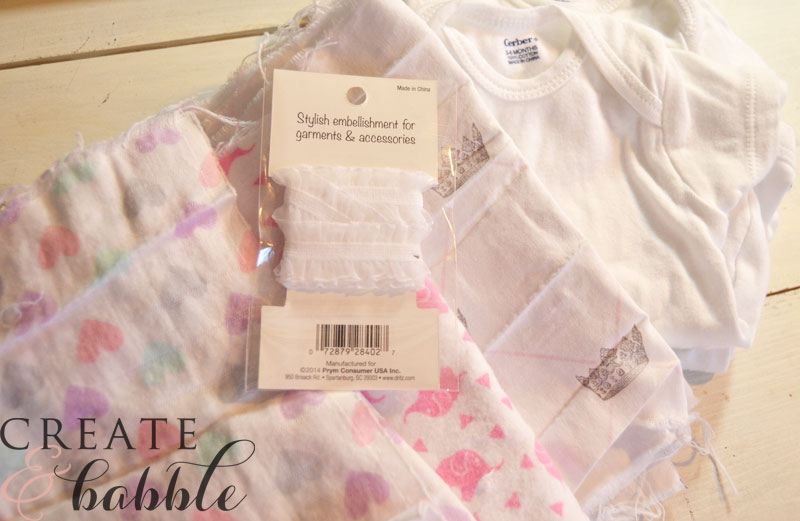 This time, I decided to gather the fabric by sewing it onto 5/8″ ruffle elastic.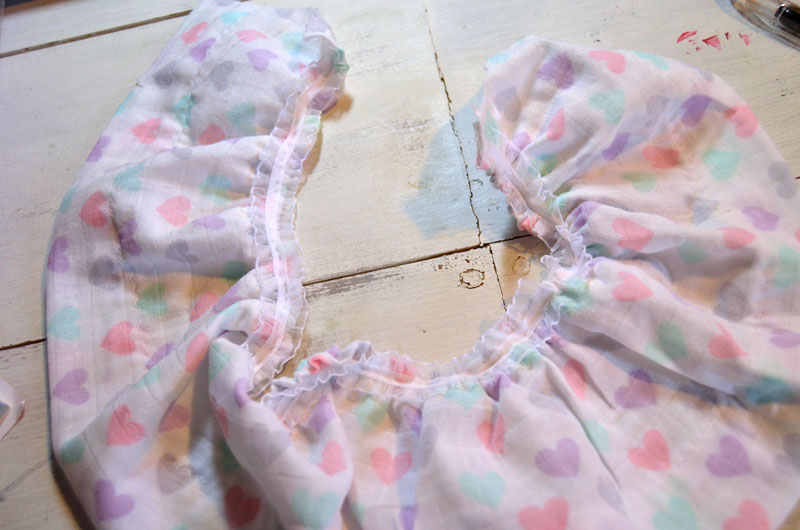 I stretched the elastic as I stitched it onto the fabric. This is such an easy way to gather the fabric for the skirt. The only thing is: since all elastic stretches differently, it is better not sew the side seam of the skirt until it is attached to the onesie.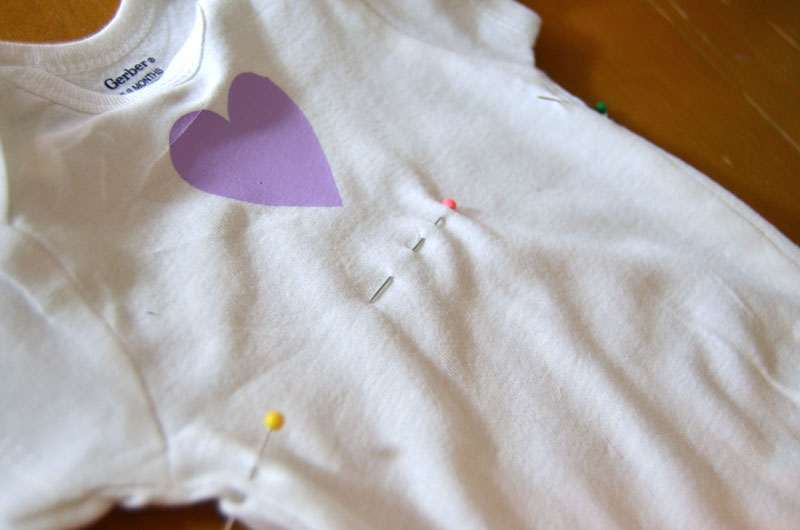 I marked the placement of the top of the skirt with straight pins. (you could also use a marking pen)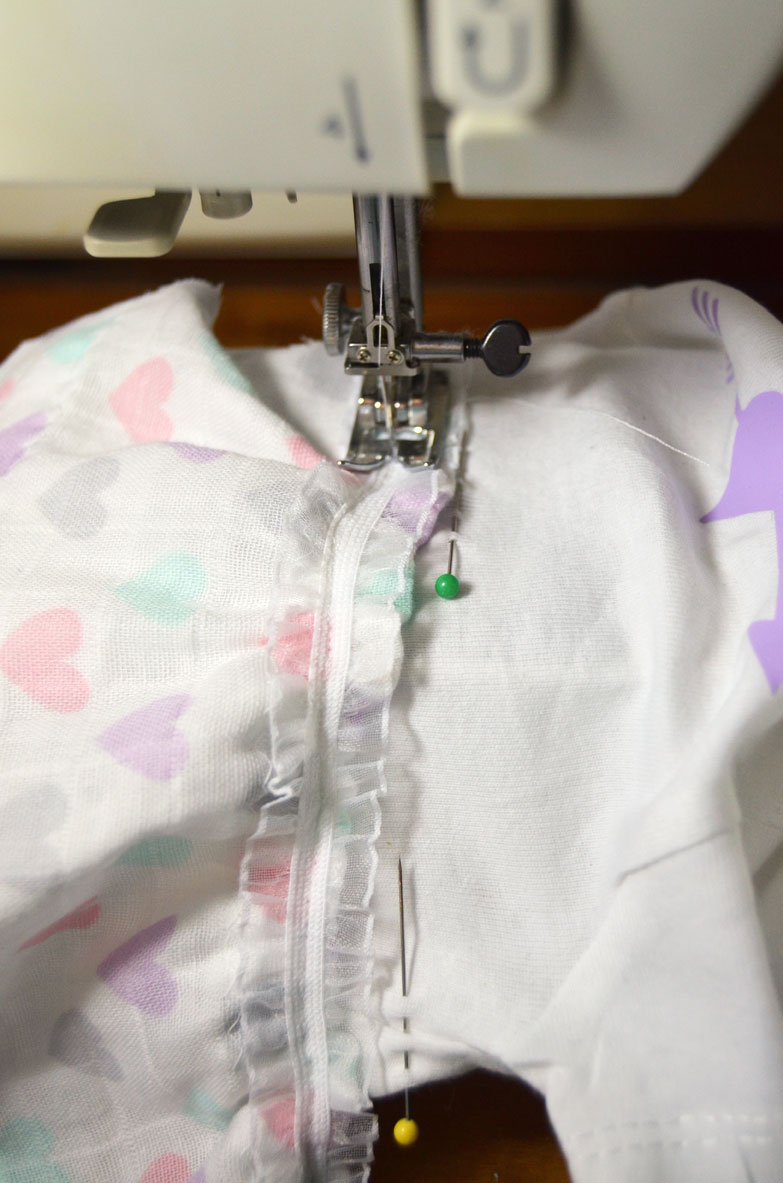 Starting on the back of the onesie and a half inch from the edge of the skirt, I started sewing on the skirt using a zig zag stitch right down the middle of the gathered elastic. I stopped sewing a half inch short of where I started. I had a few extra inches of skirt left over that I trimmed off. I flipped the skirt over and then stitched the edges together.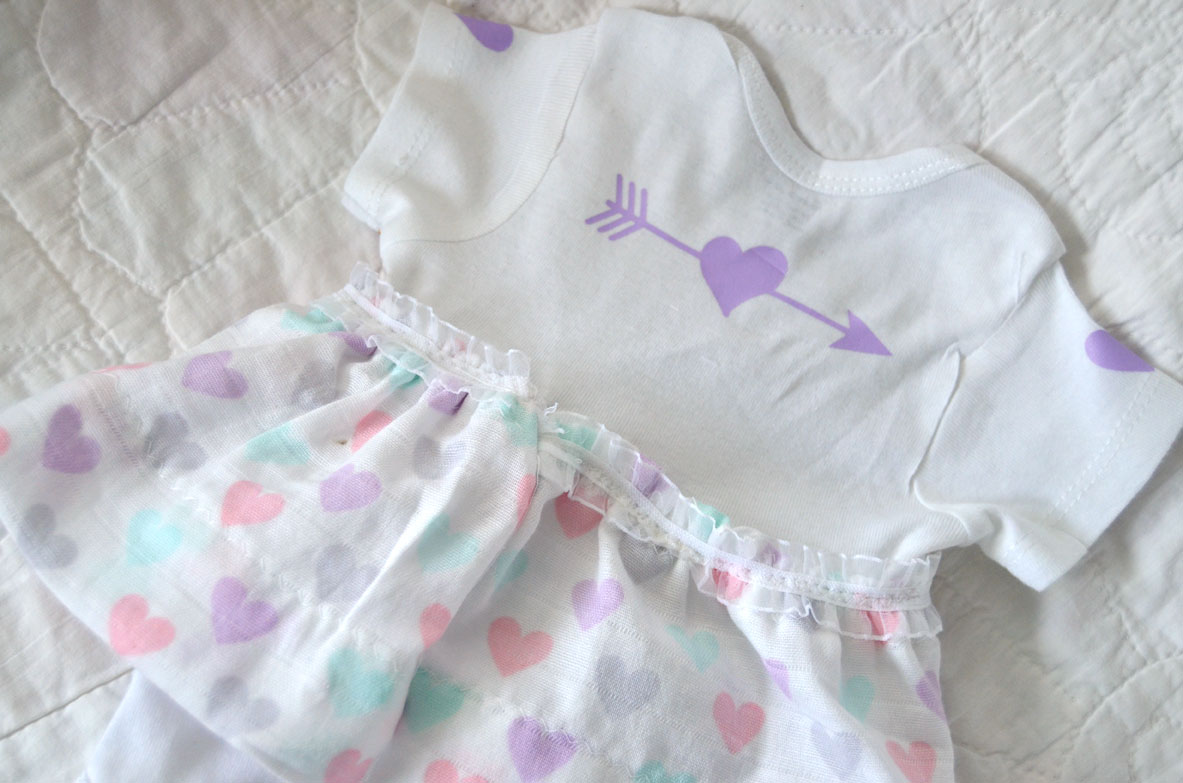 All that was left to do was to flip the skirt back down and finish the top stitching over the ruffled elastic.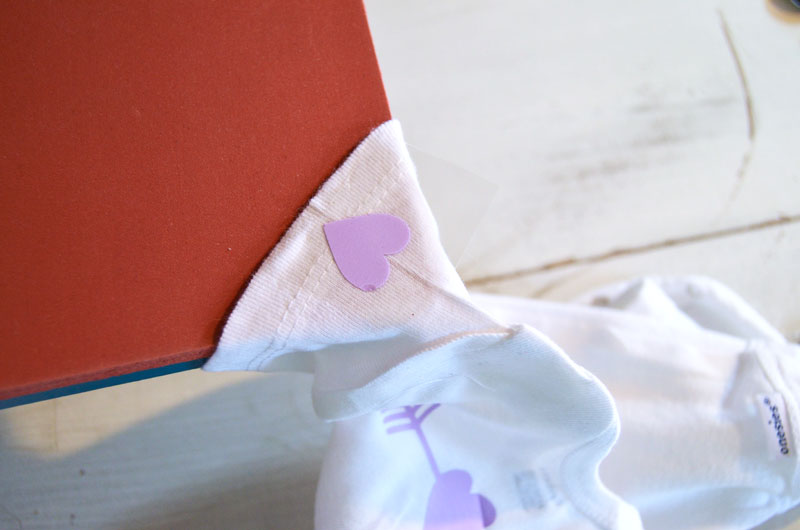 I had used the corner of the heat press to press on the little heart on the sleeve. So sweet!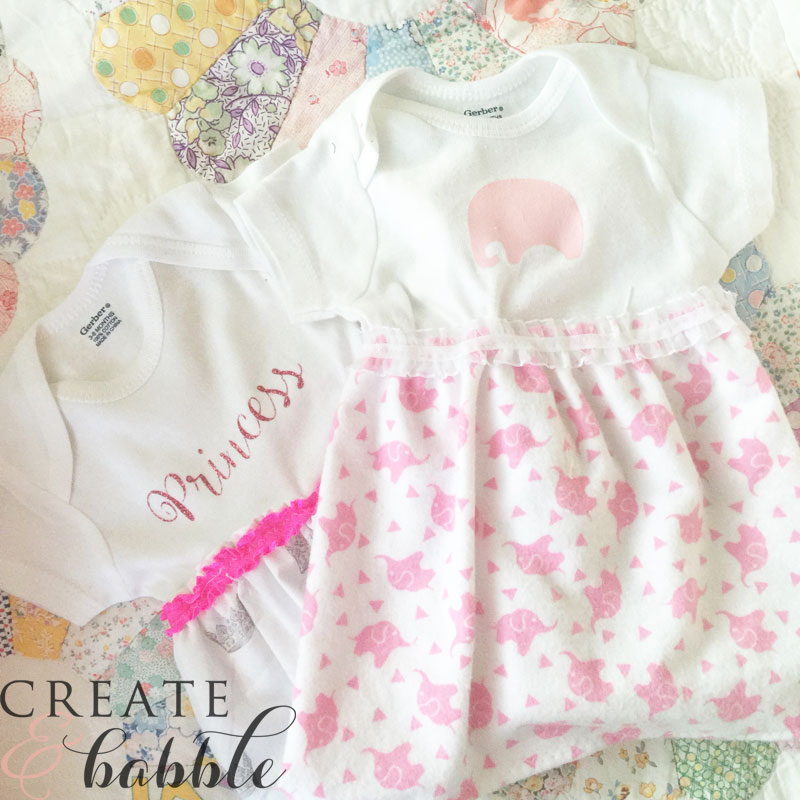 Here are two more dresses for Lauren and Mark's little princess ; )
Now grab a cupcake and enjoy the rest of the shower!
1. Chai Latte Cupcakes with Cupcake Toppers by Two Purple Couches
2. Guacamole Shrimp Bites from Katie's Cucina
1. Customizable Baby Shower Invites by Tried & True
2. Baby Nursery Art by One Artsy Mama
3. "It's a Girl!" Printable Bunting Banner by Just a Girl and Her Blog
4. Baby Shower Decoration Ideas by Southern Couture
1. Onesie Making Station by unOriginal Mom
2. Free Printable Baby Shower Game – Alphabet Cards by Cutesy Crafts
3. Printable Baby Word Search by Simply Kelly Designs
4. Name That Rockin' Lullaby Baby Shower Game + Free Printable by Where the Smiles Have Been
1. Emergency Diaper Kit with Free Printable by From Wine to Whine
2. DIY No-Sew Baby Headband by Practically Functional
3. Personalized Onesie Tutorial by Ginger Snap Crafts
4. Personalized Onesie Dress by Create & Babble (you are here)
5. Crochet Scalloped Earflap Hat and Flower by Repeat Crafter Me
6. Starfish Nursery "Love You" in Etched Glass Frame by Whatcha Workin' On?
7. Knit Bow Baby Headband by It Happens in a Blink
8. Super Sweet Month by Month Baby Stickers by Tori Grant Designs
9. Fearfully and Wonderfully Made Onesie by Sew Woodsy
I link to these parties.