This is a story about a neglected (until now) powder room. It's a room that I virtually haven't touched (update-wise) since I bought this house.
When I saw that Serena over at Thrift Diving was having another 30-day room makeover challenge, I jumped right in thinking, pffft. I can makeover this little room in 30 days. No sweat. Ha! We shall see!
The powder room is an easy room to forget since it's so small and one just walks on by after entering my home. It is functional with a toilet, pedestal sink, towel bar, and one of those put-it-together-yourself-over-the-toilet-shelf units that the previous owners left behind. And it's really not that bad from am aesthetic standpoint. Until you take a closer look.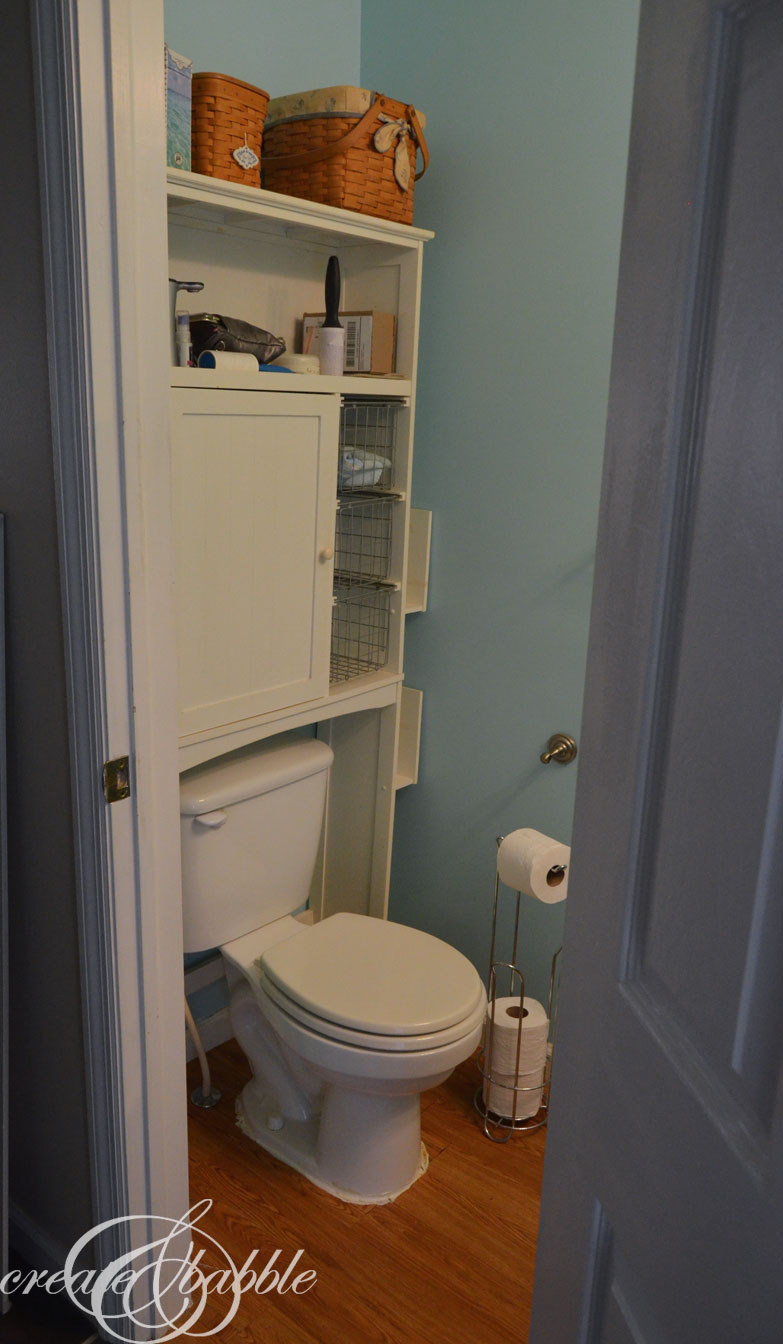 For example: check out that caulking job around the base of the toilet. (They hid that little nightmare with one of those rugs that has a U-shaped cut-out).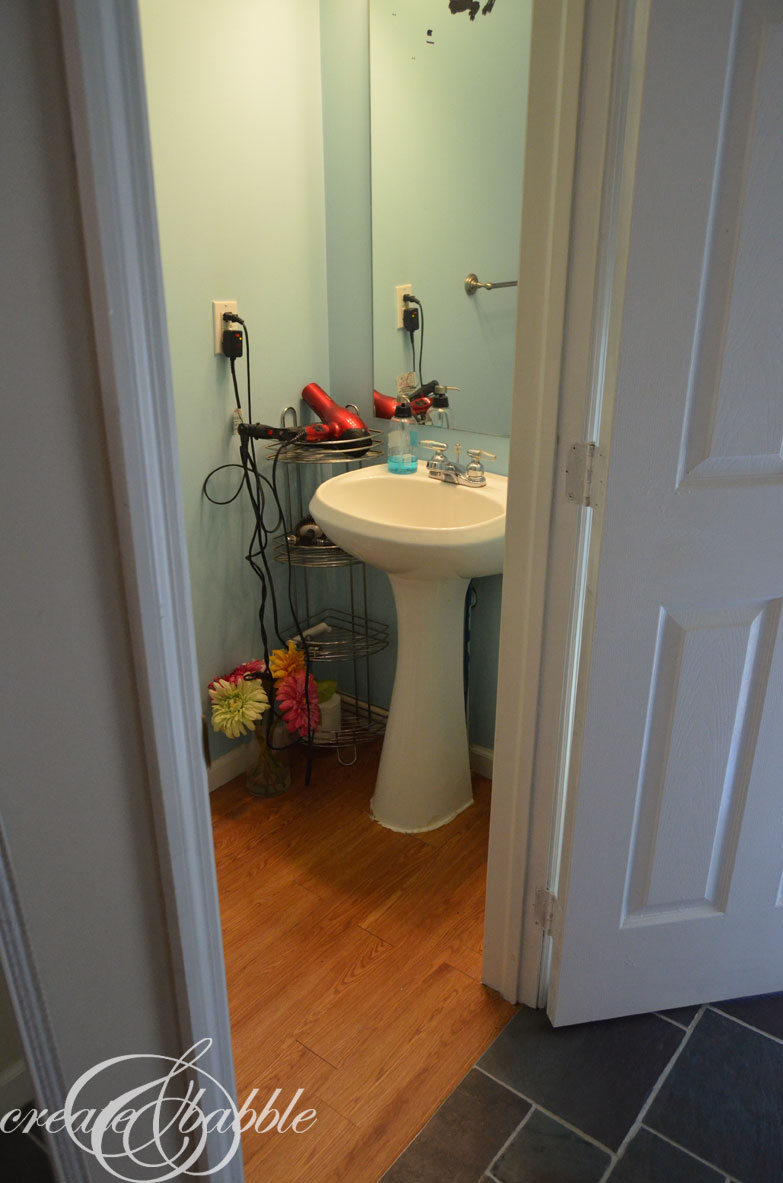 Same bad caulk job around the base of the sink. Which was also hidden with a rug. Lesson learned: Check under the rugs!
It is now 11 days into the challenge and here is what I have done: I cleared everything out of the room and gave the powder room a good scrub down with Tide OXI Multi-Purpose Stain Remover. I mixed the Tide OXI into a bucket of water according to the directions on the tub and it got the walls, ceiling, and woodwork clean and ready for painting. I guess you could say "I Tide That!"
To see more about the 225 uses for Tide OXI, here's a little video with Jonathan Scott of the HGTV show, Property Brothers.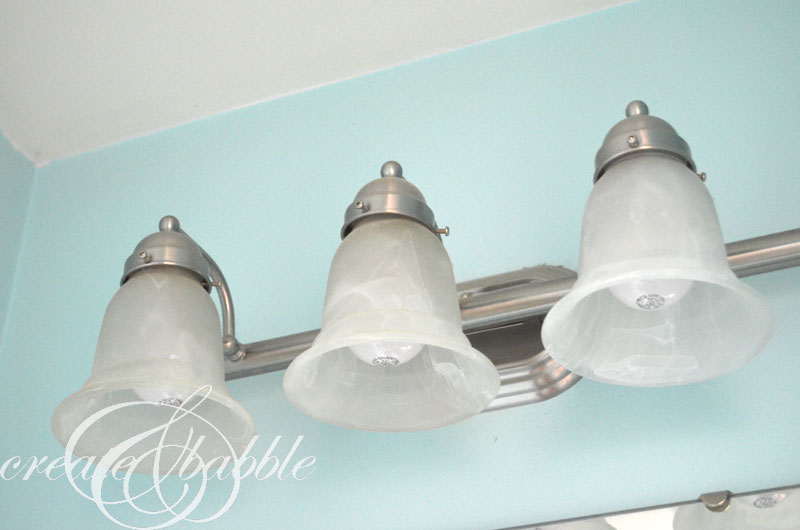 I also used the Tide OXI to clean the globes on the light fixture. That light fixture is the only thing staying in the room. But it will look different when I'm done with it.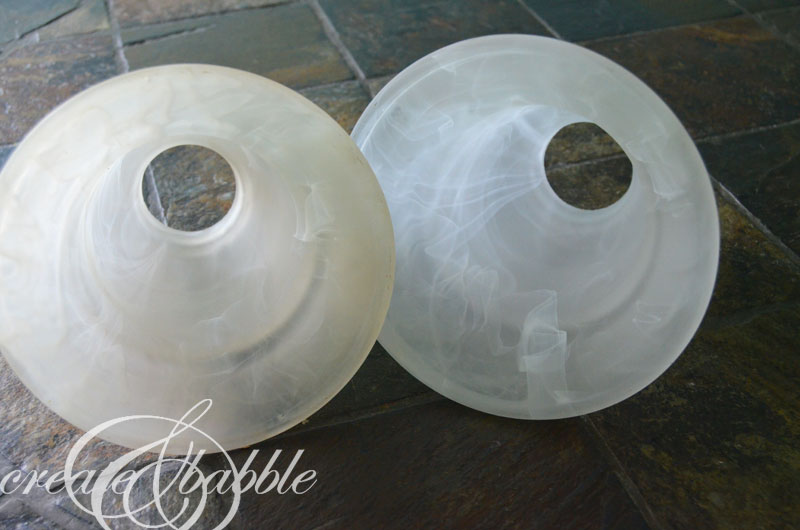 The glass globes look brand new after a quick bath in Tide OXI.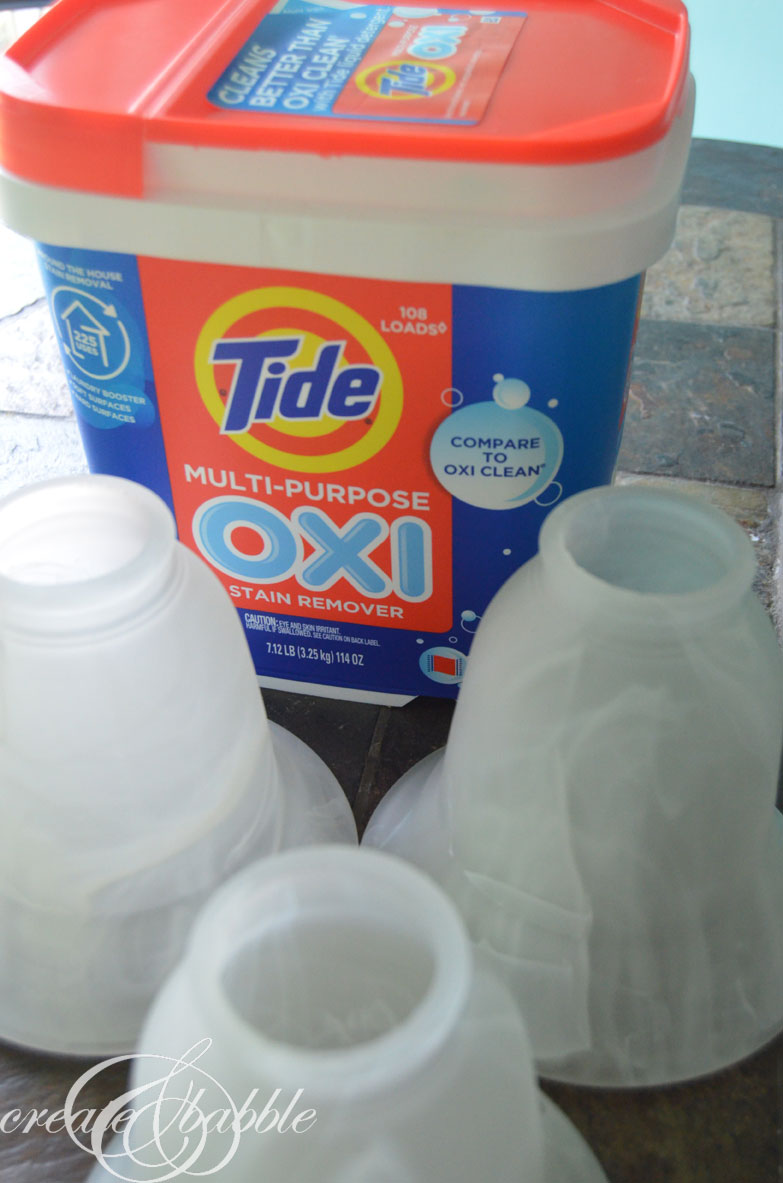 Okay, so what about everything else? Well, I have a plan.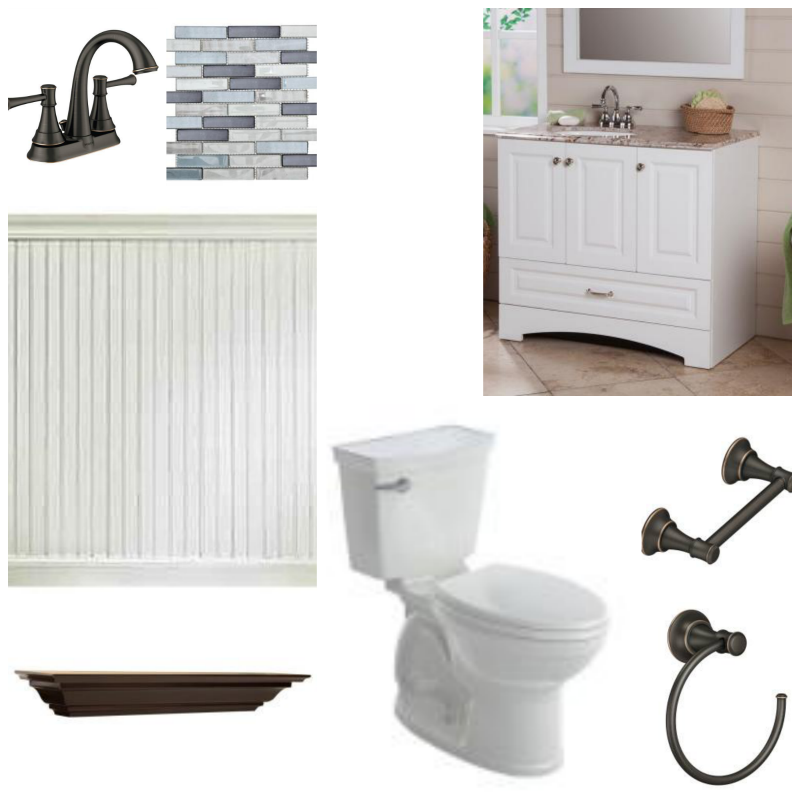 I made this mood board showing all of the elements I plan on adding to my powder room. I plan on replacing the toilet, vanity, updating the mirror with a frame, adding shelves on the wall behind the toilet, adding beadboard to the walls and maybe even the ceiling. I kind of have this "thing" for beadboard ; )
The only thing left to decide on is paint color. Should I paint it all white? Or use color? What color? And where? Just the walls above the bead board? Paint the bead board a color other than white and white walls above? Decisions, decisions. But I must decide soon. I'd love to hear your opinion! But you gotta hurry; there's only three weeks left!
Disclosure: I was compensated for this post however, all opinions are 100% my own.