"This shop is part of a social shopper marketing insight campaign with Pollinate Media Group® and Staples, but all my opinions are my own. #StaplesBTS #pmedia  http://my-disclosur.es/OBsstV"
It's no secret that back-to-school time is upon us. While my back-to-school shopping days are over (yippee!), this time of year inspires me to get my work supplies organized. And it has to be pretty organization ; )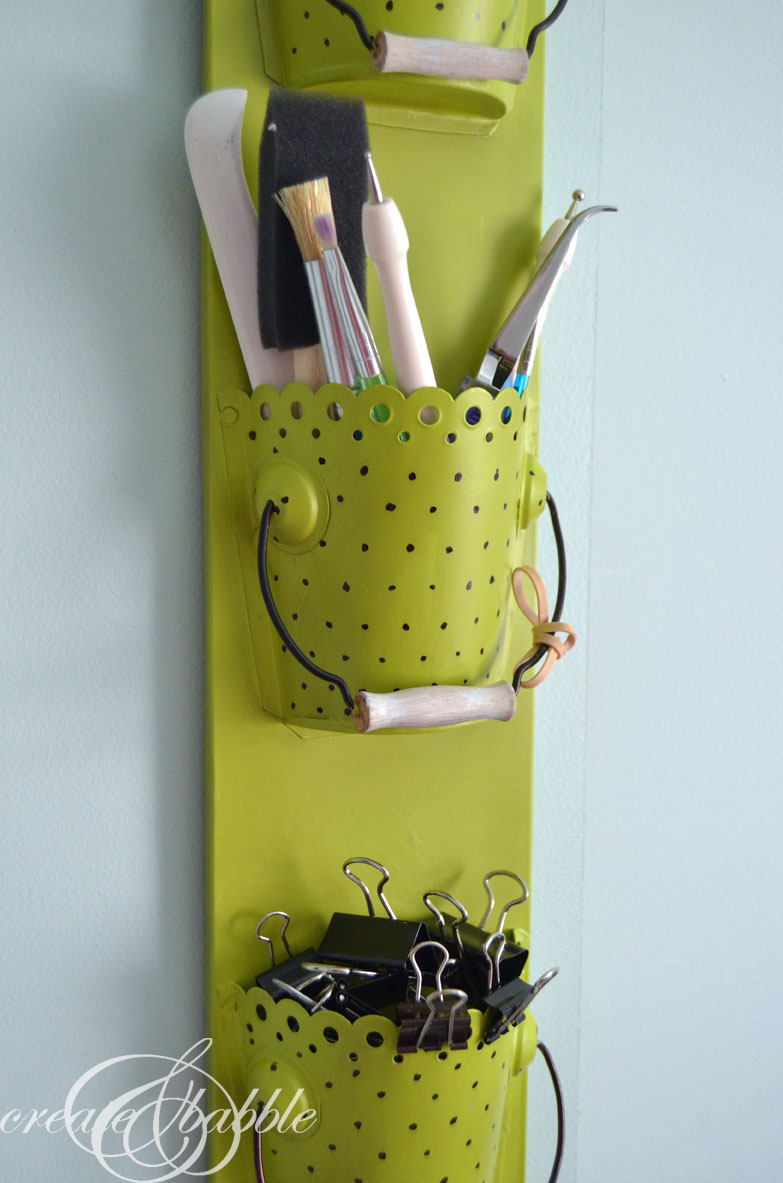 Always the bargain hunter, I saw that Staples had some Sharpies on sale, so I picked up a pack (or three). Using Sharpies to decorate ho-hum, plain storage containers is fast and fun.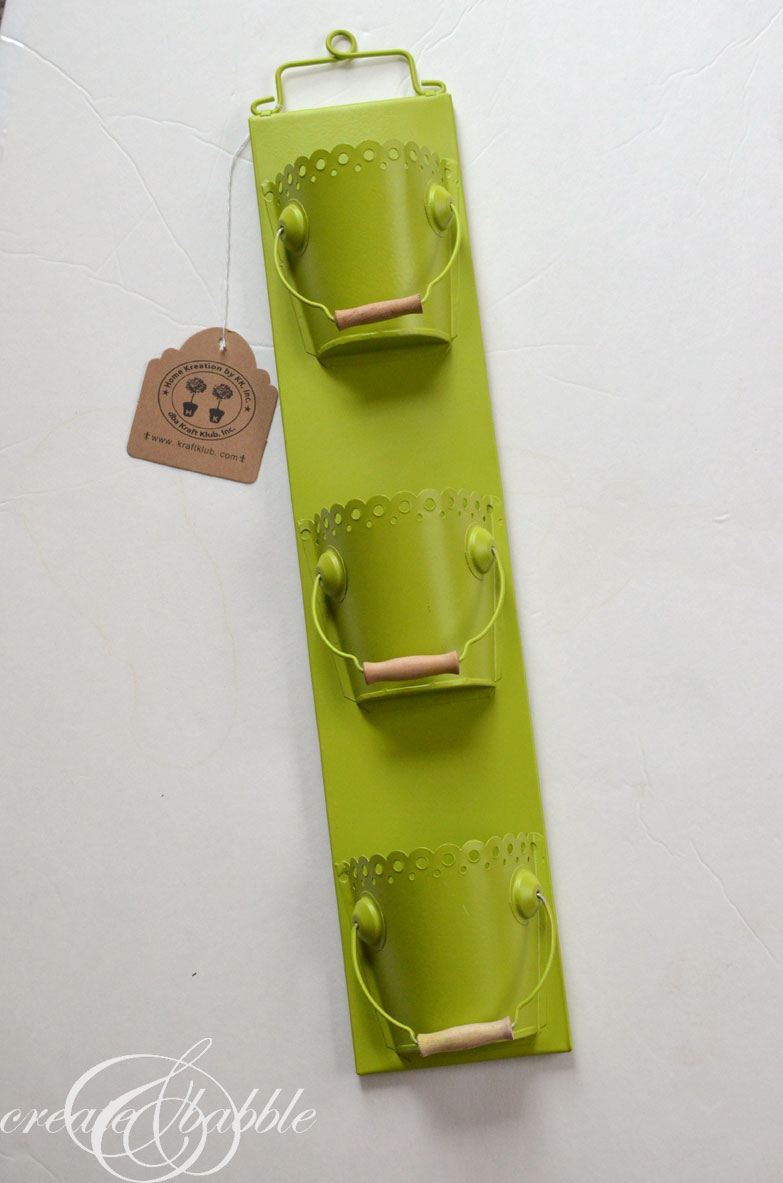 These cute, little bucket thingies were found on a clearance shelf. I thought it would be perfect to hold small craft supplies, so I bought one. Okay I bought two. But they do need a little something to perk them up a bit.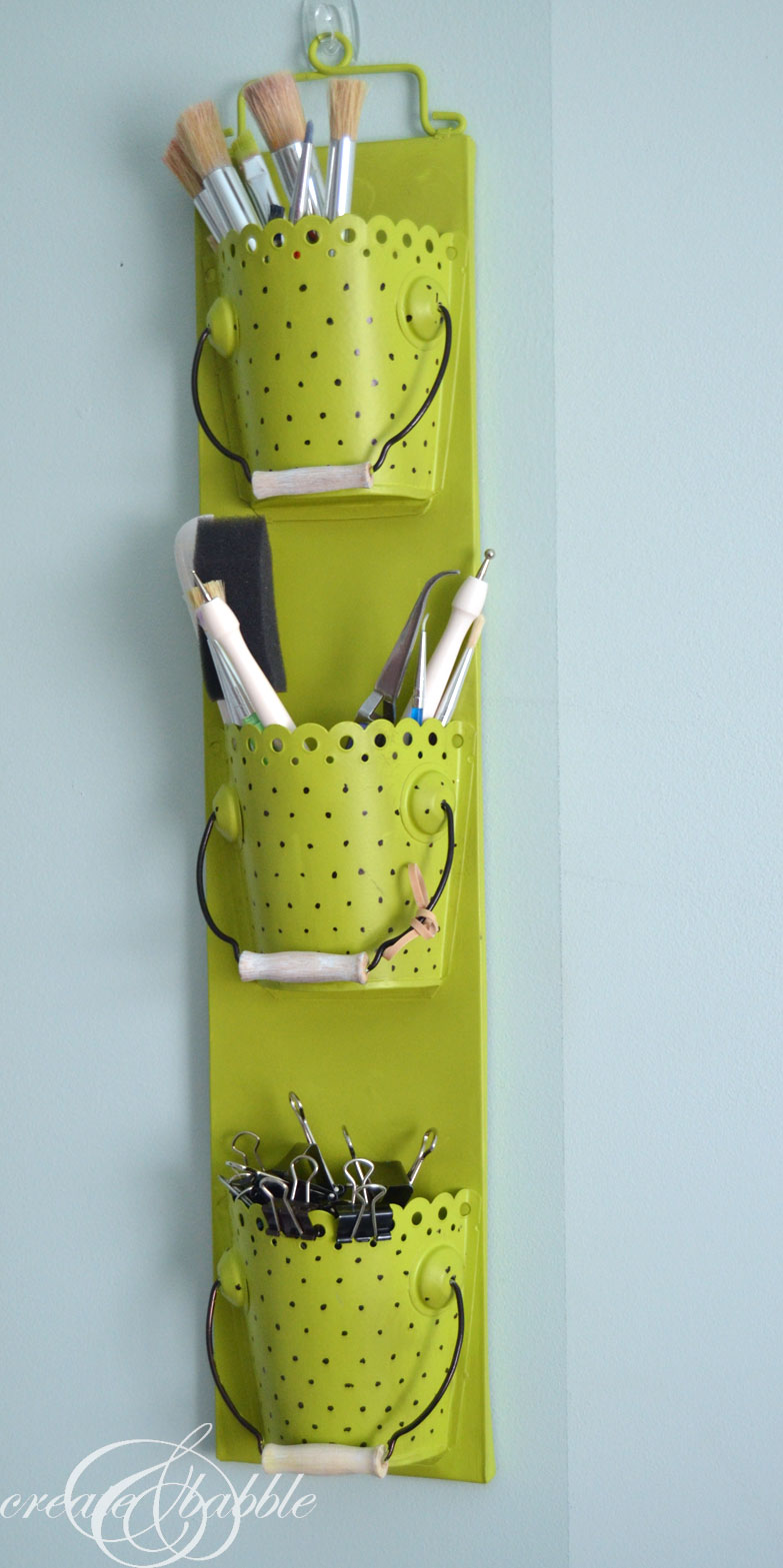 All I did was add dots to the buckets with a black Sharpie. I also painted the wire handle with the black sharpie, too. I used a white Sharpie paint pen for the little, wooden handle. It doesn't get much easier than that, and isn't it cute? It's the perfect little organizer for all the little things that I use almost daily.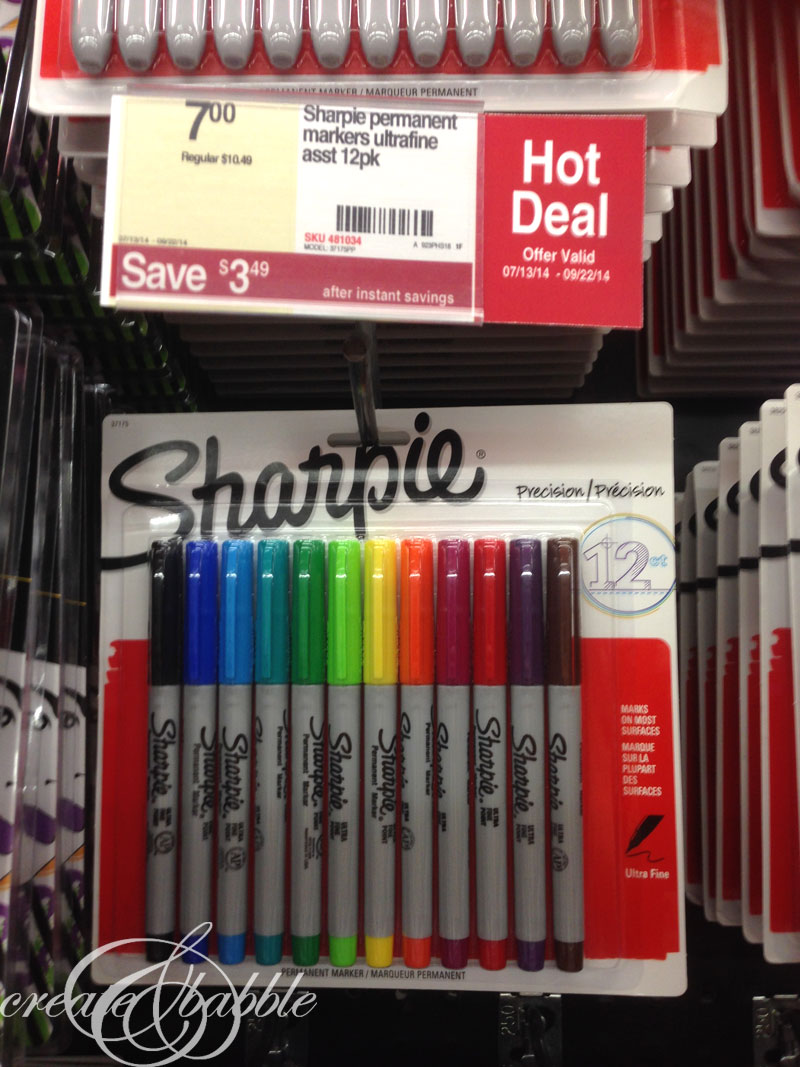 Starting on August 10th all Sharpie fine and Ultra Fine markers and highlighters will be on sale at Staples "while supplies last"
I did say that I bought two of those hanging bucket thingies, right?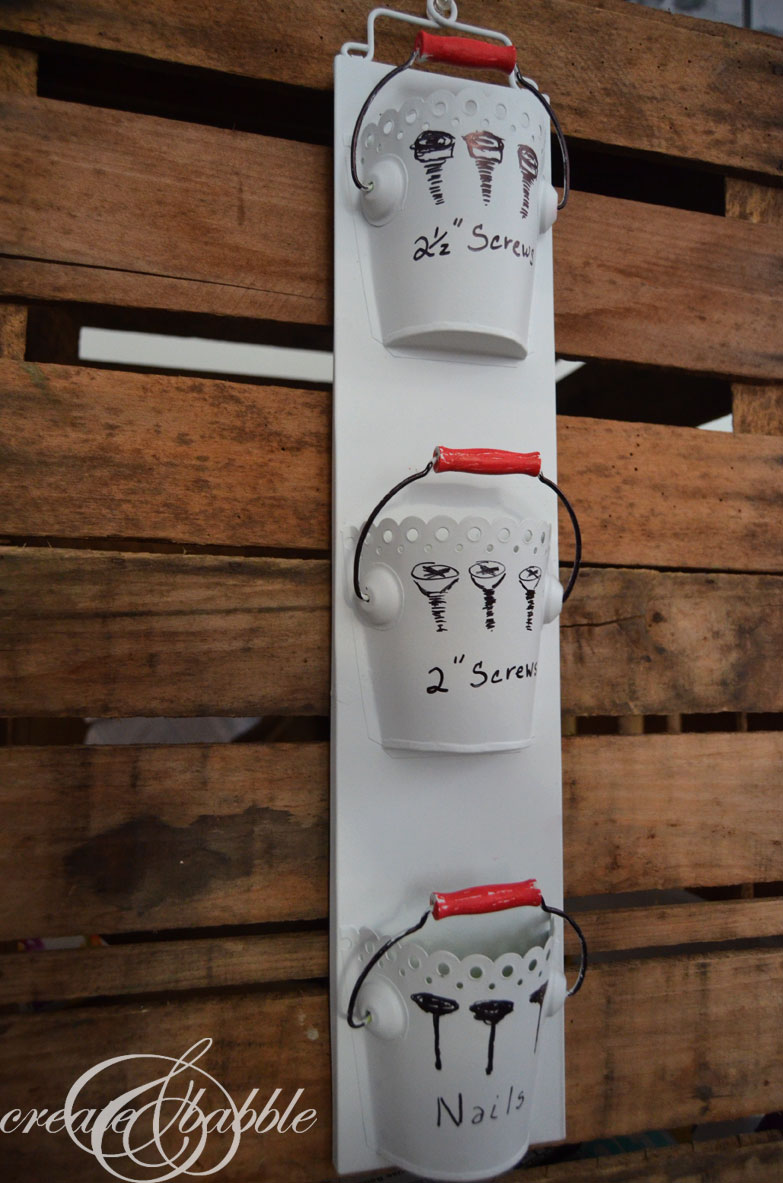 This one was sprayed with white spray paint first. Then I enlisted Dan to paint on the screws and nails because I can't draw to save my life. He thinks the nails look like golf tees ; )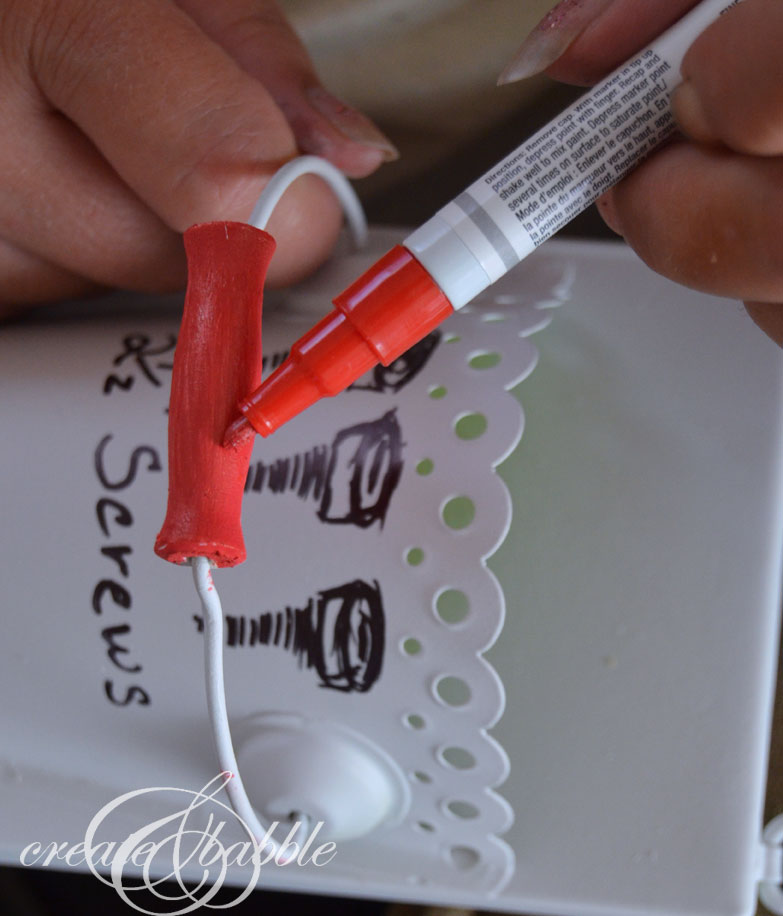 But, I can paint a bucket handle with a Sharpie paint pen.
There you go. Two clearance shelf storage items made pretty, functional and unique. And all it takes are a few Sharpie pens and a little imagination. And a Dan who can draw ; )
Oh, one more thing before you run off to Staples to get those Sharpies: you can paint on fabric with Sharpies! How cool! Check this out: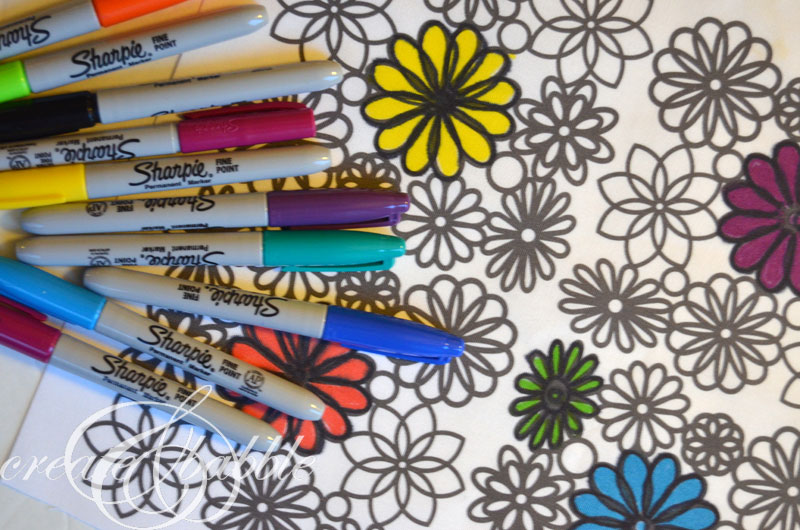 I printed out a design on fabric (using my home printer – see how here) and started coloring in the flowers. Isn't that pretty! Think of all the things you could do with that: tote bag, pillow, wall art, etc.