This post will be my first in a series of Wedding DIYs. If you or someone you know is planning a DIY wedding, I hope these projects will give you inspiration! Today I'm showing off the Butterfly Place Cards that I made using my Silhouette Cameo.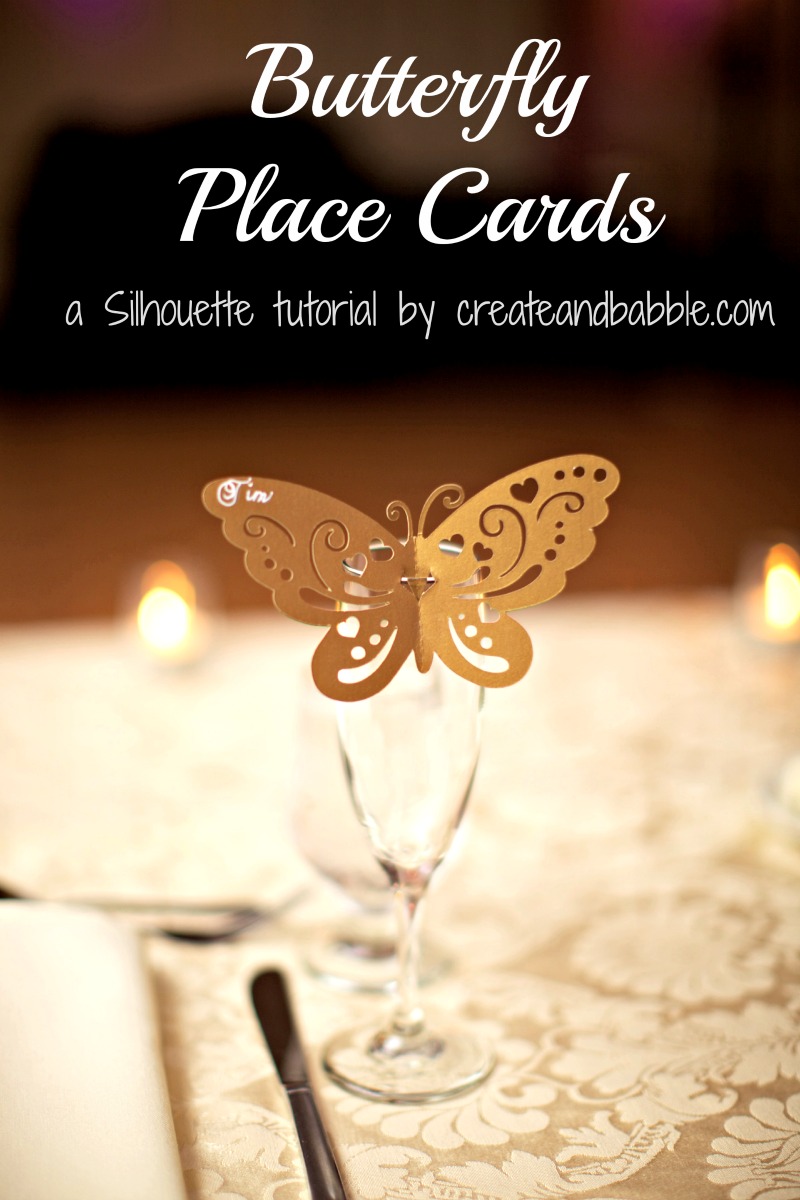 These are the beautiful butterfly "place cards" that I made for my daughter's wedding. We wanted something different from the typical escort cards that are commonly used.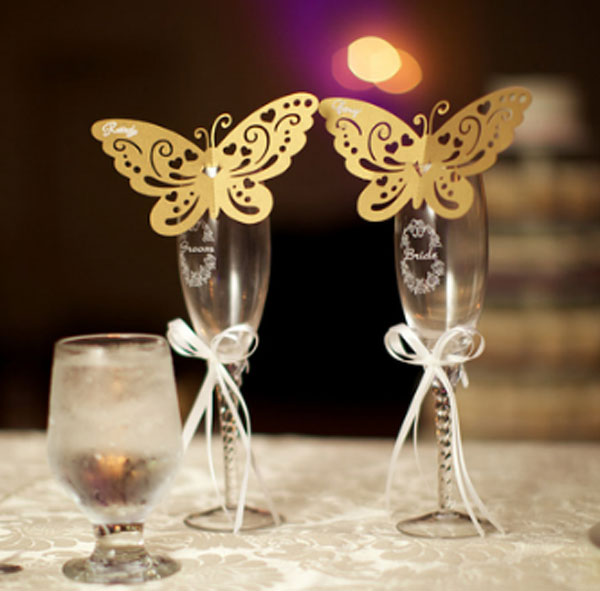 I used a butterfly shape from the Silhouette online store and made a few adjustments to it.
First, I adjusted the size and swapped out some of the internal circle cut-outs for heart-shaped cut-outs. I deleted the circle shapes in the top section of the left wing so there would be room for the name.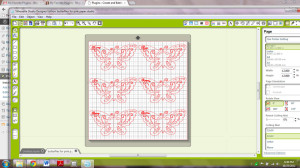 With the text tool, I entered each guest's name and curved it to an oval shape so the name would curve nicely within the contour of the butterfly. I then added a perforated cutting line down the center.
After turning off the cutting lines on everything except the names, I ran it through my Cameo using a sketch pen instead of the blade. Then I reversed the cutting lines (turned off cutting lines for the names and turned on the cutting lines for the butterflies), then ran it through the Cameo again with the blade.
I used a 105# gold metallic card stock and the Cameo cut through it like butter! They looked so beautiful on the tables and we received a ton of compliments on them.
Linking up at: