Happy Earth Day! How are you celebrating Earth Day? Since I live in a condo and don't own any outdoor space, I can't plant a tree.  But in honor of Earth Day, I have decided to gather up my ten most recent upcycle projects.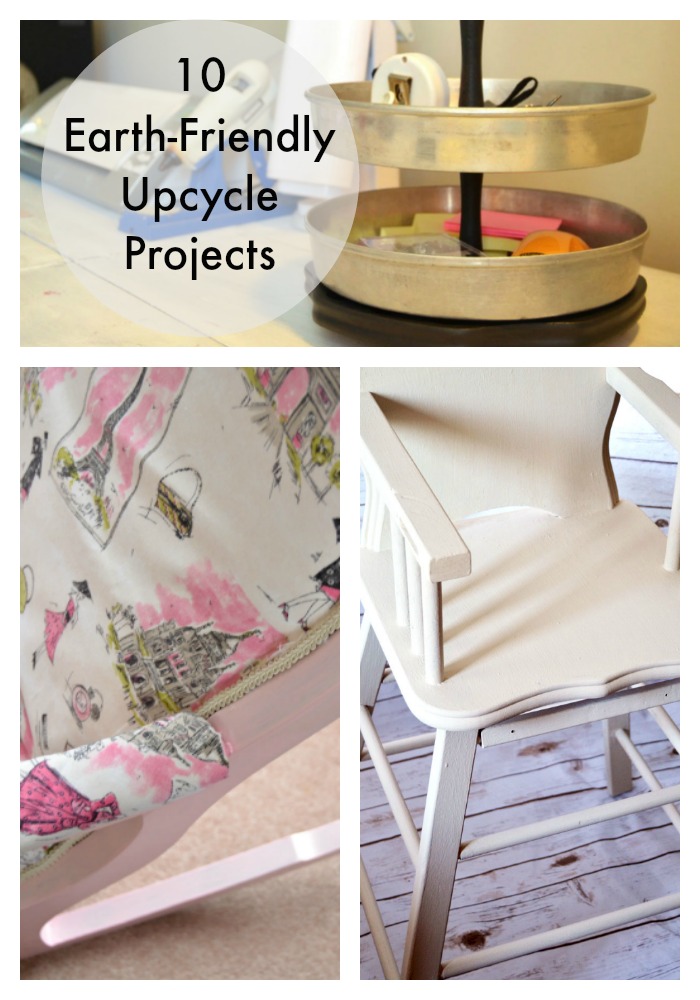 Updating old, unwanted items, and using up scraps is my small way of protecting the environment.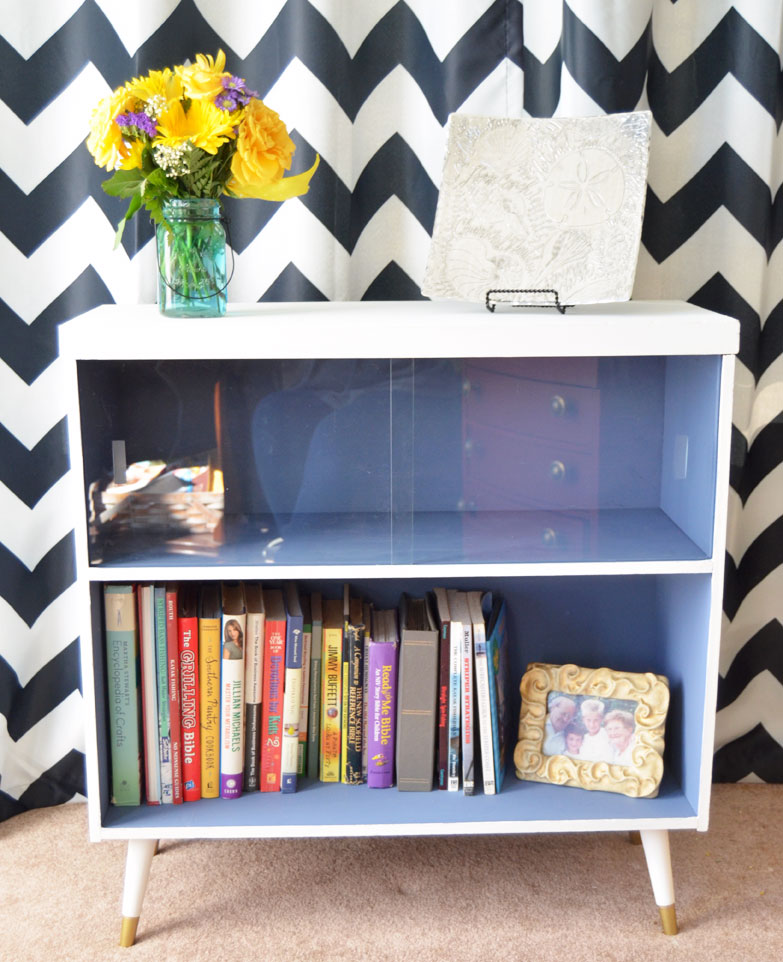 Upcycling this old record player not only saved it from a landfill, it saved us a nice chunk of change since we didn't buy a new bedside table instead!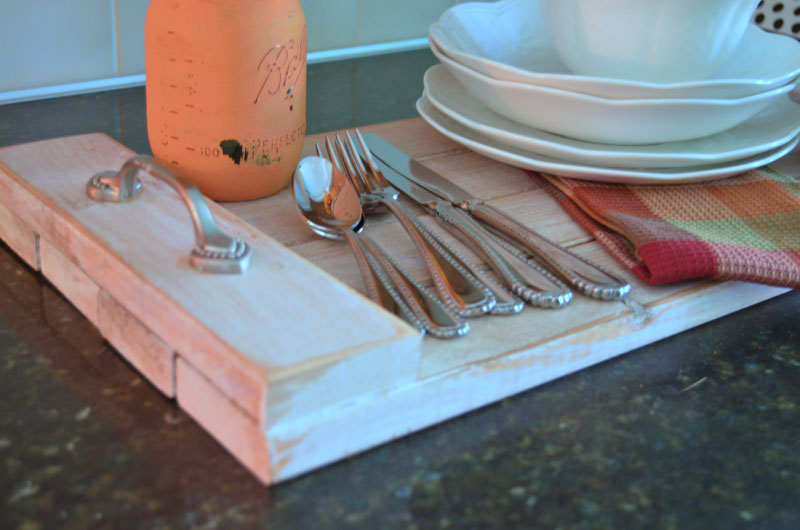 I used up some wood scraps and unused drawer pulls for this rustic wooden tray. My husband loves this tray! He uses it every day!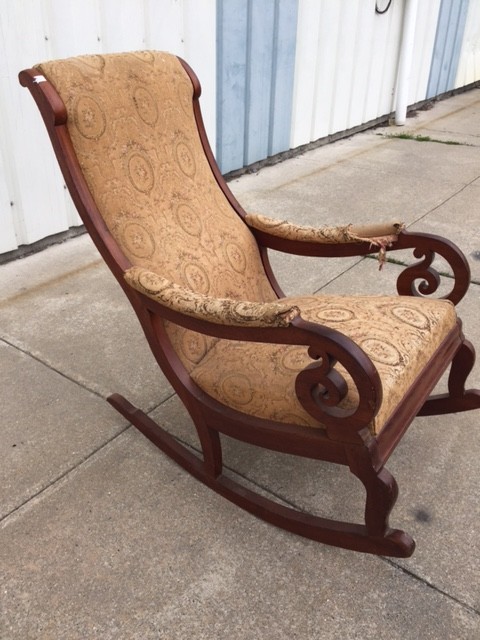 This old rocker was certainly destined for the landfill. You gotta see it now!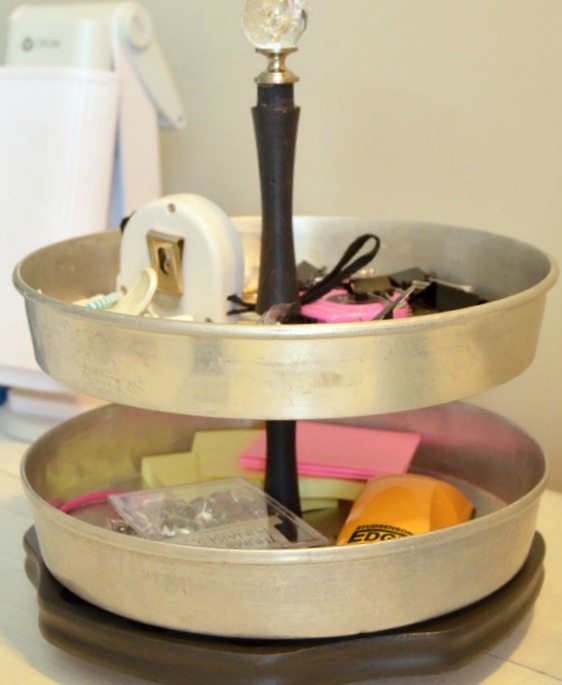 This two-tiered tray is probably my most favorite repurpose/upcycle project ever!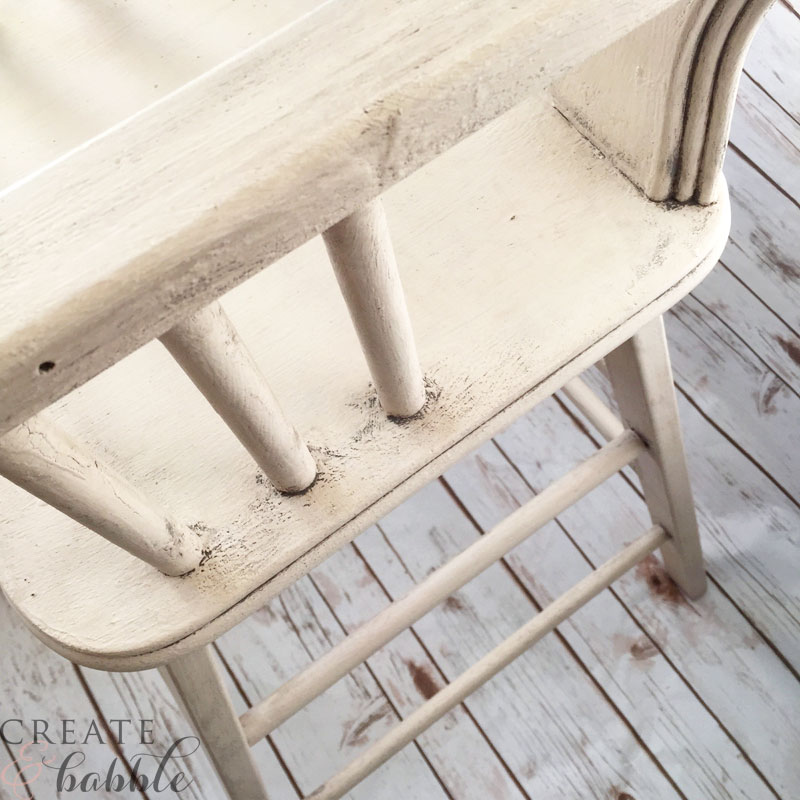 And this high chair rescue is very, very special to me.

A dated old desk gets a new life as a vanity.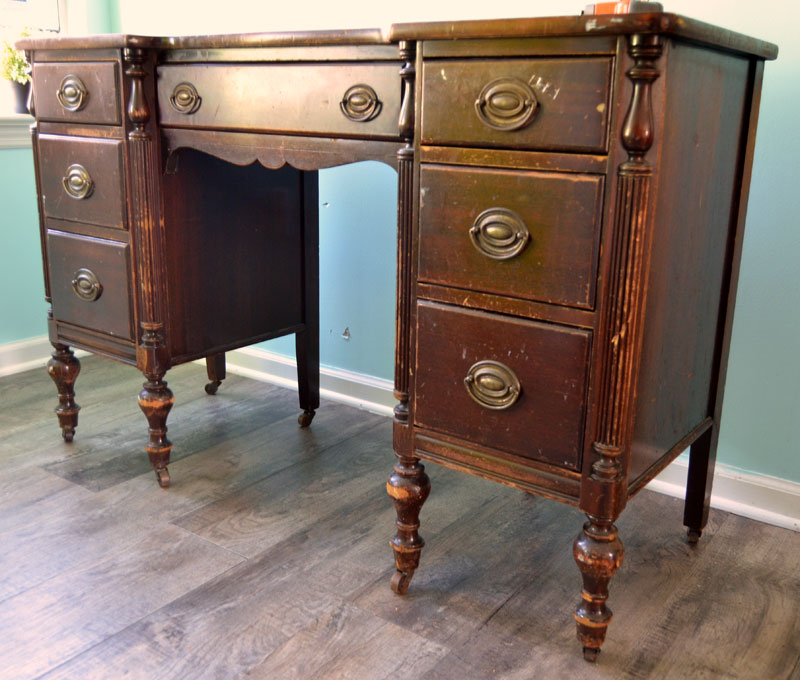 And this old desk serves a different purpose also. It is now a kitchen island!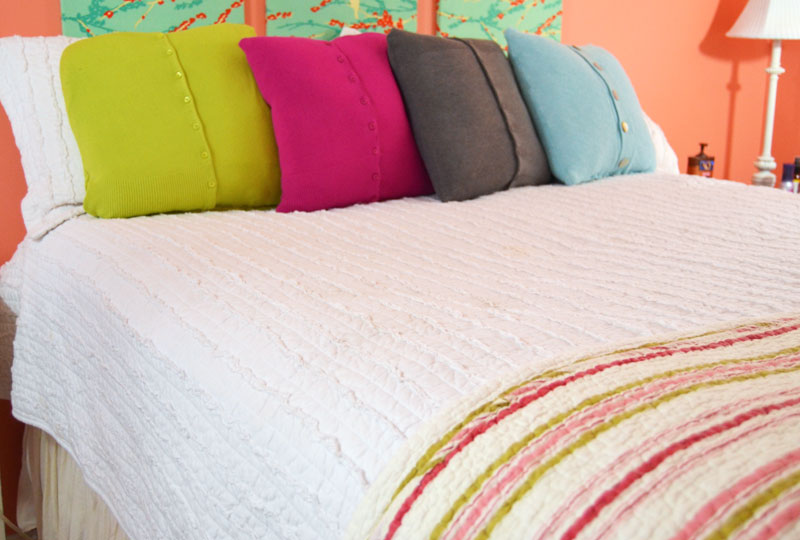 Another favorite of mine are these sweater pillows. I just love the bright and fun colors. And the buttons . . . I adore them!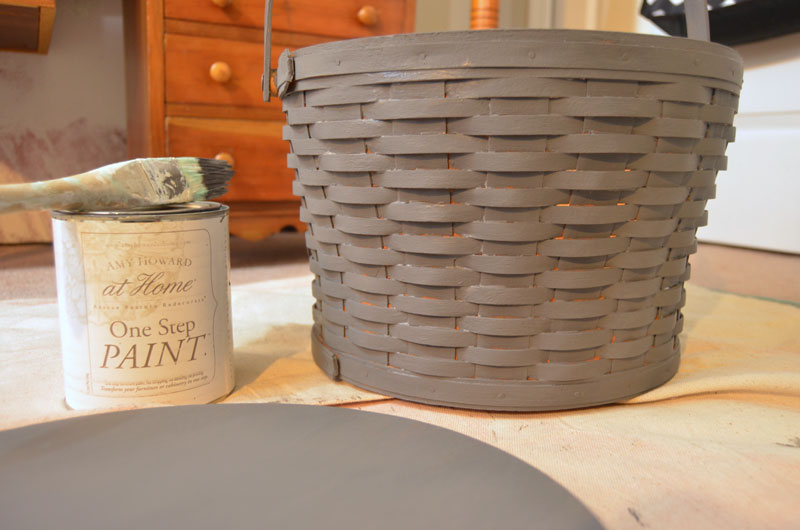 This old, out-of-style basket got a new "old" look with liming wax. You just have to see the "after".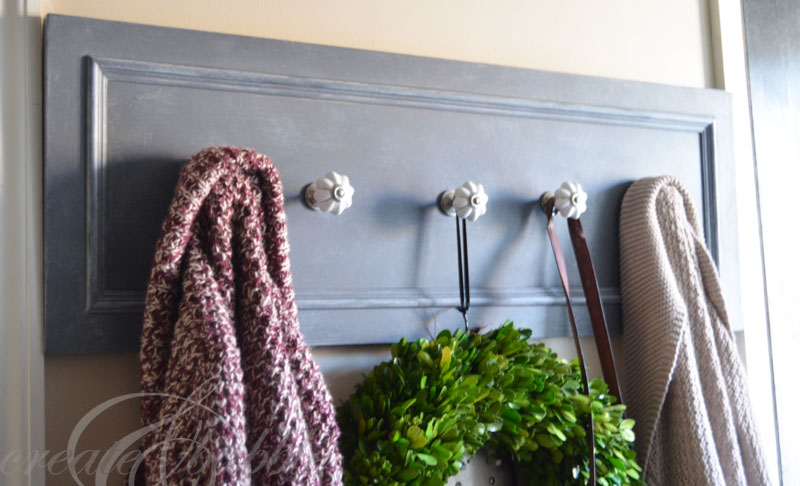 This upcycle/repurpose project started out as a cupboard door from the ReStore.
There you have it. My ten most recent upcycled/repurposed projects in honor of Earth Day!