When fellow blogger, Erin from Lemons, Lavender & Laundry asked if I wanted to join in on her tenth $100 Room Makeover Challenge by making over a space in my home for $100 or less I jumped at the chance!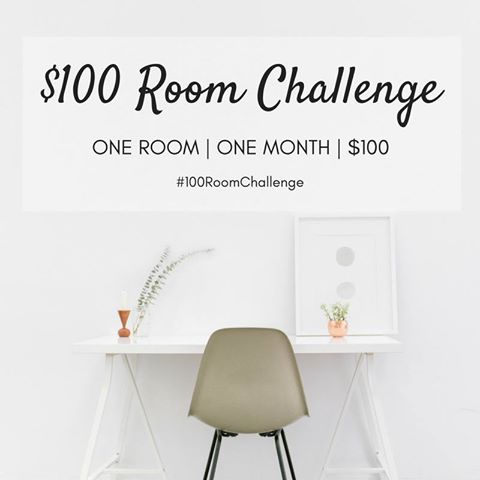 Erin has already successfully and beautifully made over nine spaces in her home without going over the $100 budget. I really like Erin's philosophy of making spaces better. "Not necessarily "magazine-photo-shoot-ready", but more organized, cleaner, brighter, and happier."
We can't all afford to have dream homes, but we can make the best and most out of what we do have. Some times all that is needed is some drywall patching and a fresh coat of paint to make a space look fresh and lovely.
Those are just two of things that I have planned for my space. And what space is that? I'll be working on my entry/hallway. Here's what it looks like now: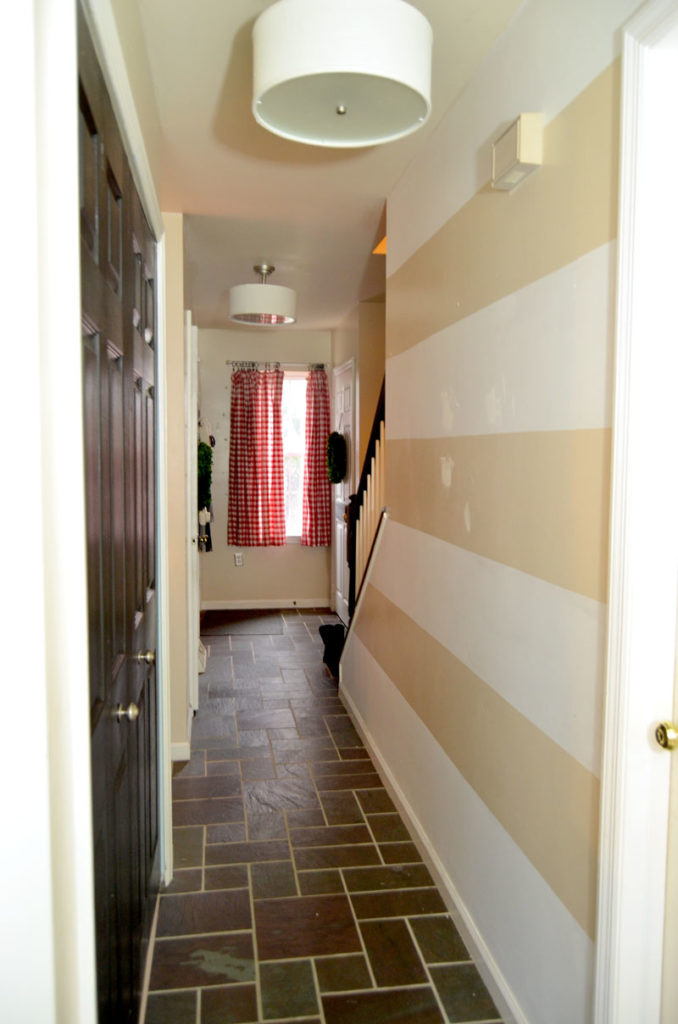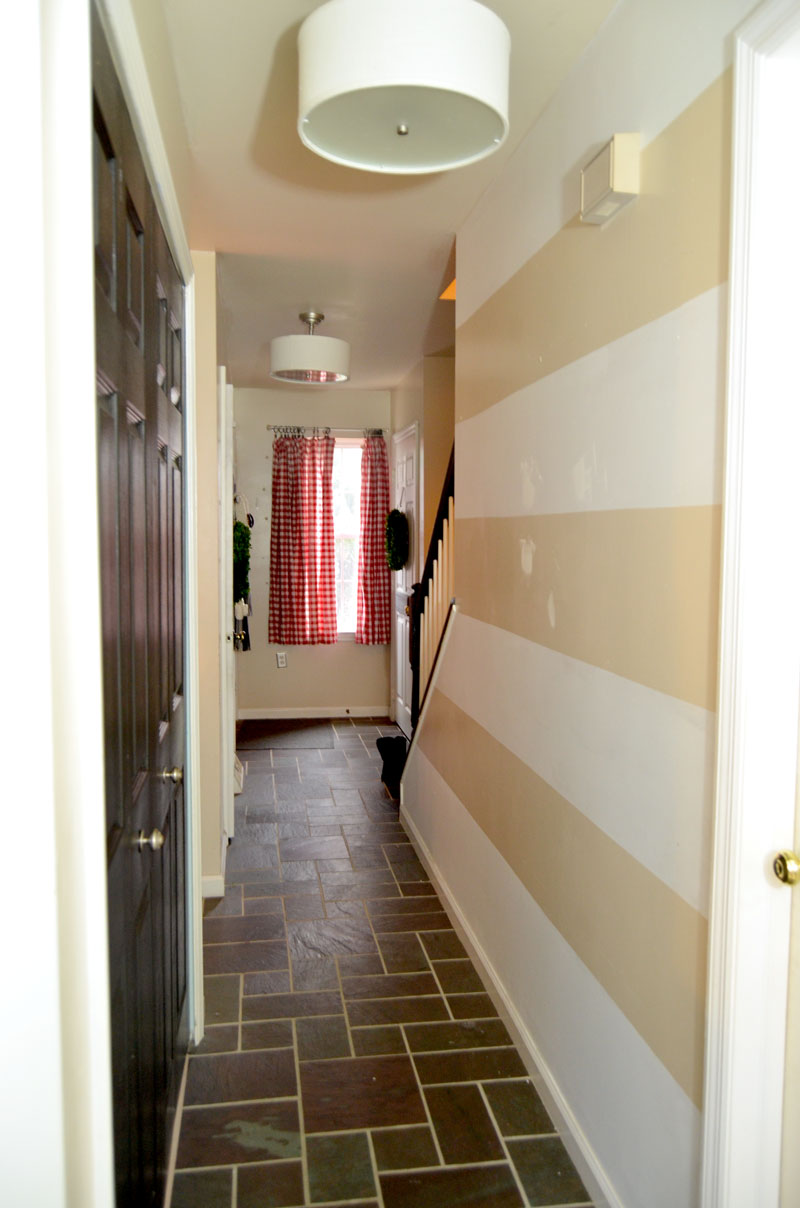 The photo above is taken from the family room looking towards the front of the house. The front door is at the end on the left. Directly across from the front door is the hall closet.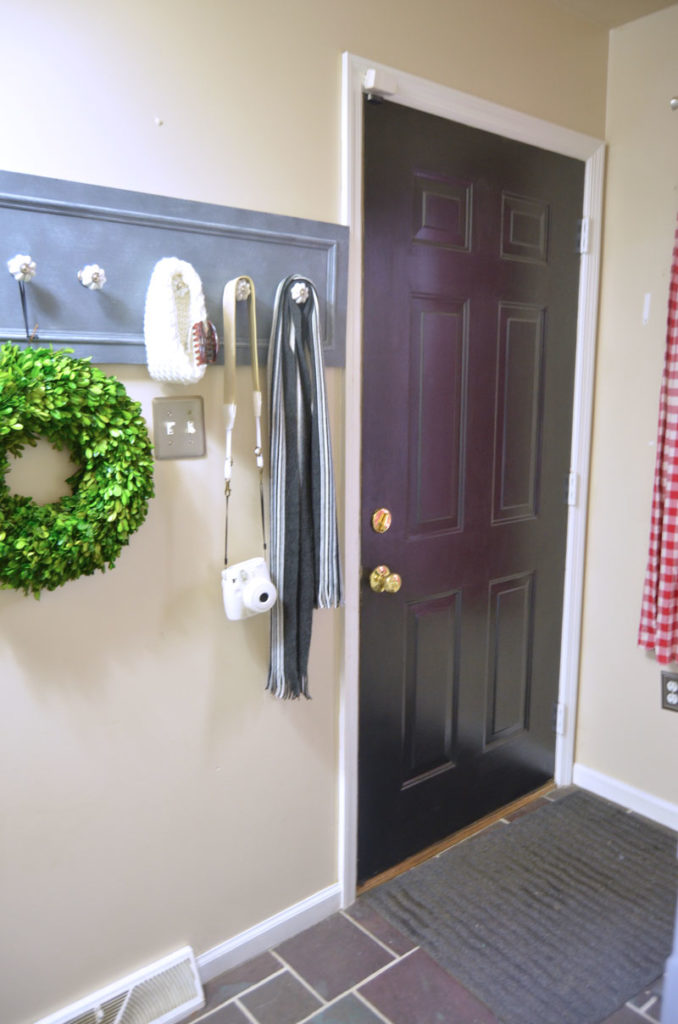 Did you notice that the inside of the front door is painted black? I did that a few years ago and said I would paint the other two doors black also. I never did.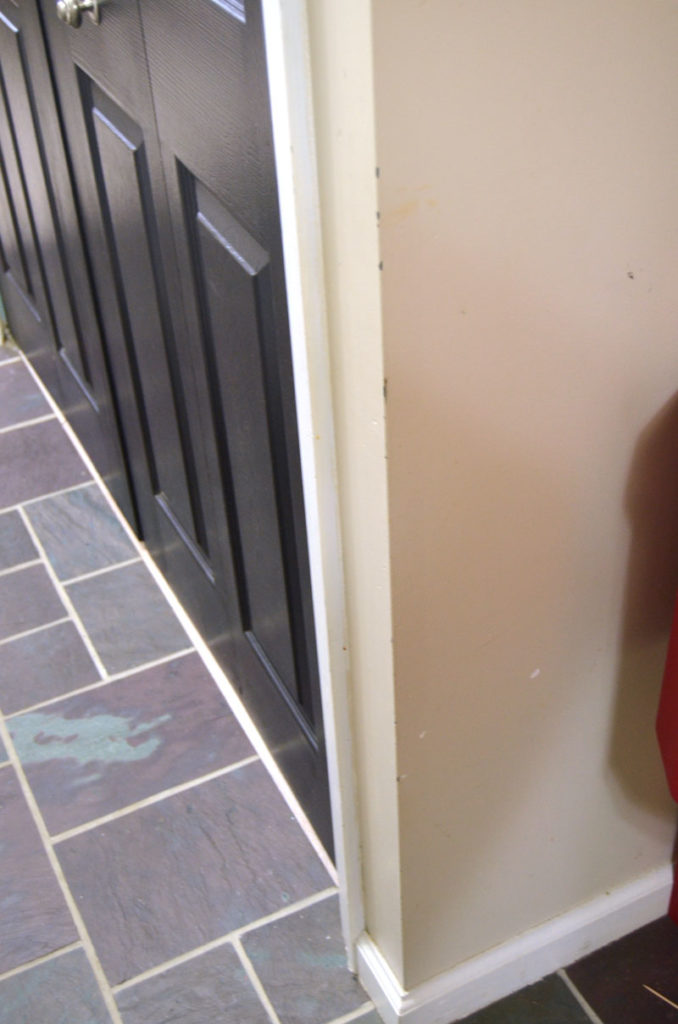 The laundry room doors are painted. That leaves three doors to paint: the basement door, the closet door, and the powder room doors. There sure are a lot of doors in this hallway!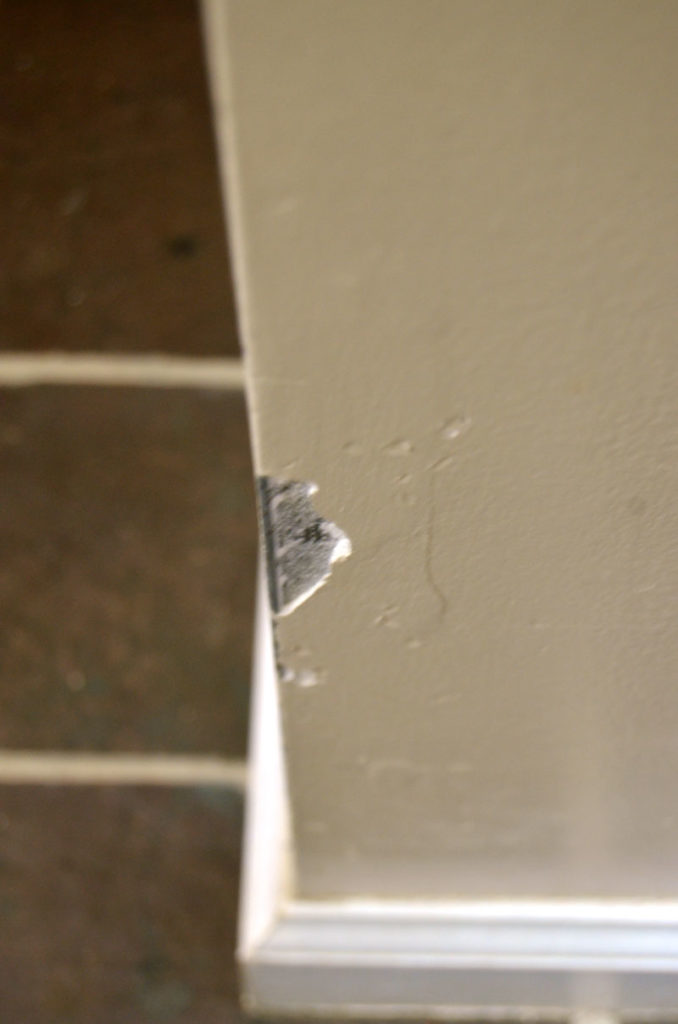 There is also a lot of chipped corners. I didn't realize until I started taking photographs that this space is in desperate need of some patching and painting!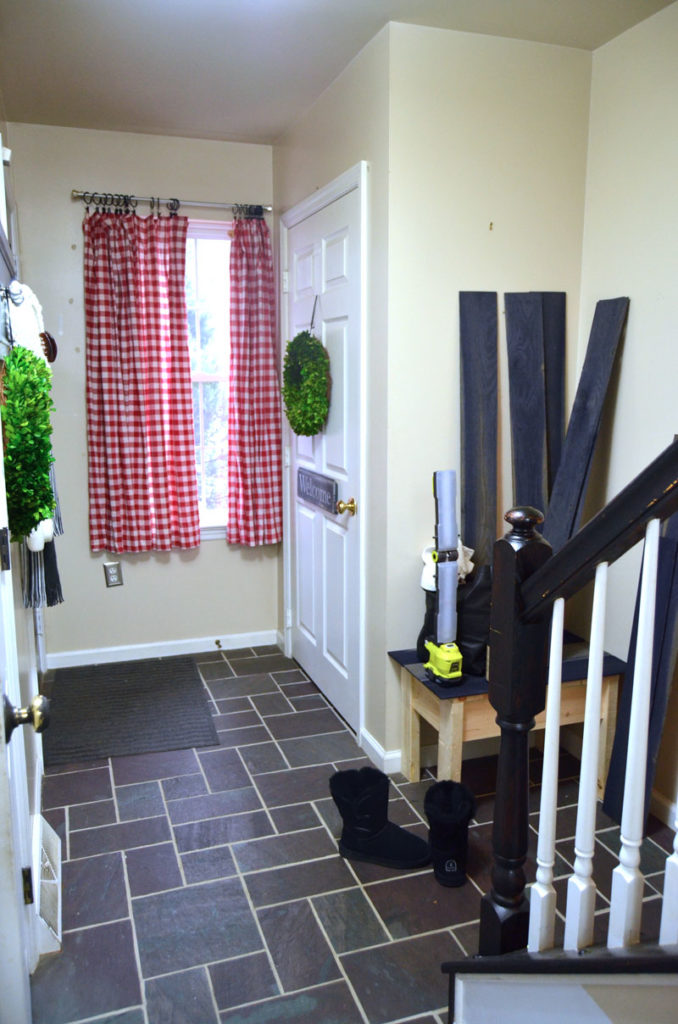 I have a project started at the bottom of the staircase. I'll tell you about that later.
So here's the plan for this $100 makeover.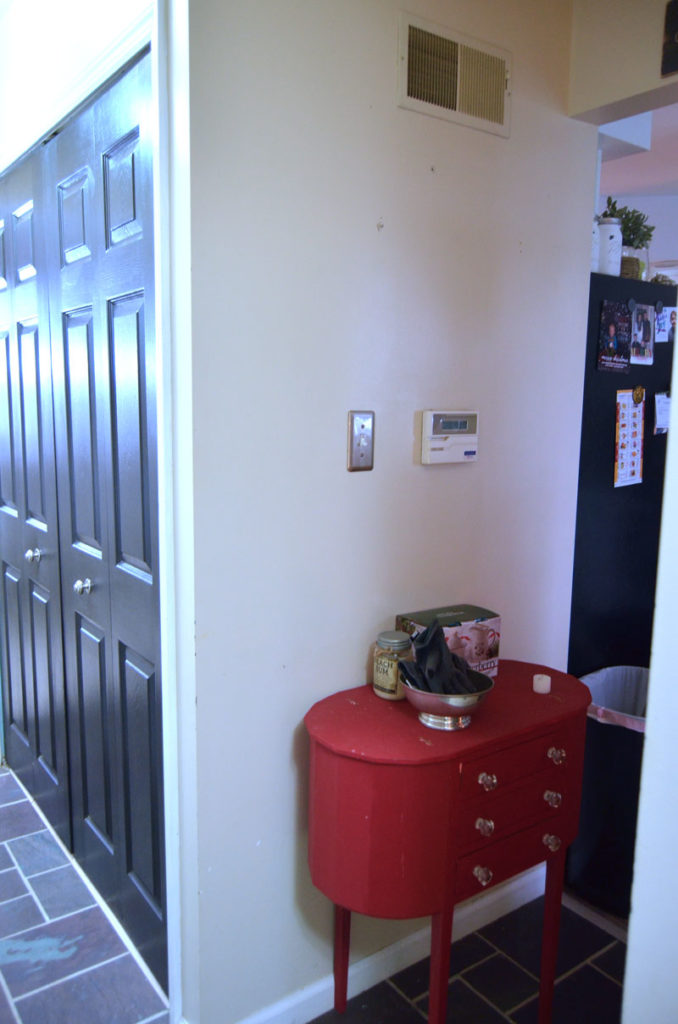 Obviously there will be some drywall patching and painting going on.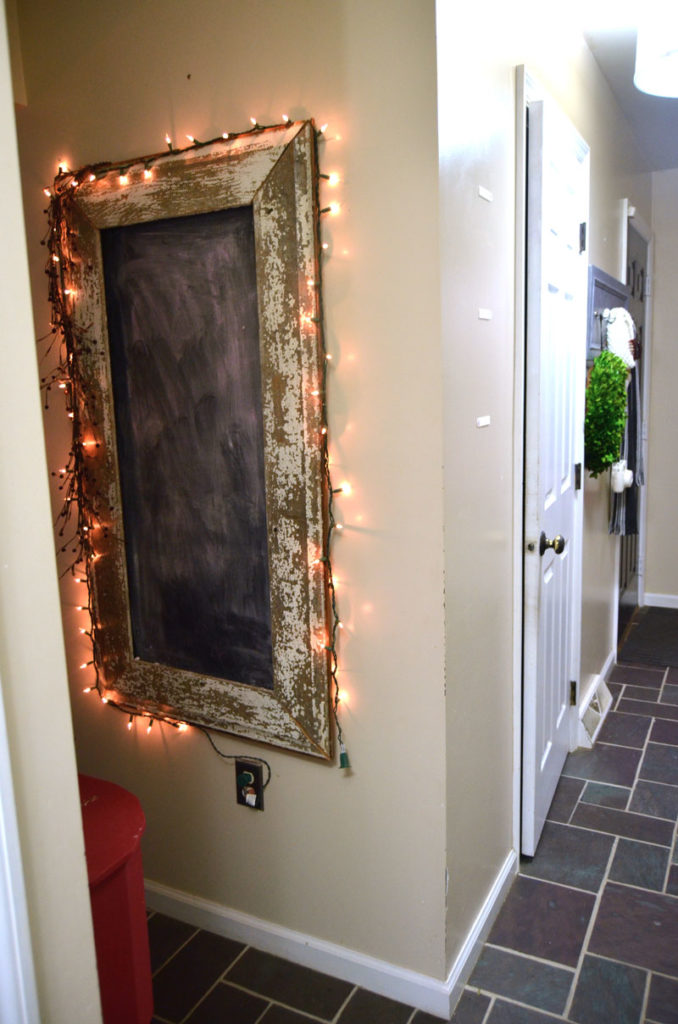 I will also take a closer look at the slate floor and decide if it's time to renew the grout again. I'm also thinking about taking down the salvaged wood chalkboard and making that entire wall a chalkboard. But I really like that salvaged wood. Hmmm. What do you think???
Remember that I mentioned a project that I'm working on at the bottom of the staircase? I hope to have that down in two weeks. I'm making a built-in entryway bench unit with storage underneath for winter boots. It's being made with new pallet wood planks but I'm treating the wood to look aged. I can't wait to show you the process. It's pretty cool.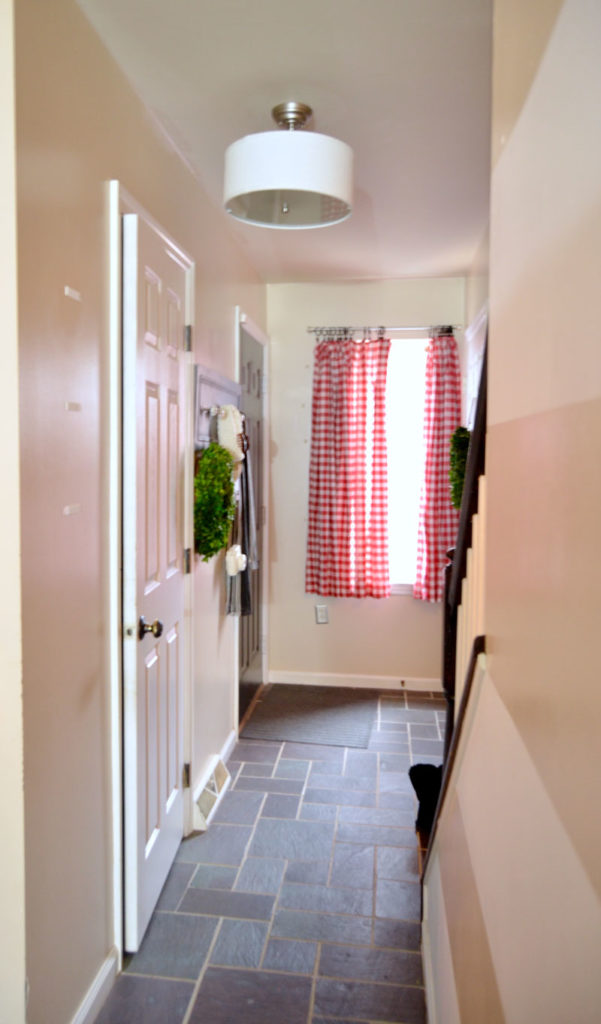 Oh and curtains. (When I was de-decorating I forgot to take down the red and white buffalo checked curtains that I put up for Christmas.) I'll have to decide if I want curtains or a blind, shutters, or nothing on that window. Privacy is not an issue because there' a large evergreen right outside of that window. Any suggestions on what to do with that wall?
Okay, so the only real plan I have so far is to patch the drywall and paint. I don't even know what color! Something neutral? Stripes again? Decisions. And only $100 to spend. I think I'll look on my paint shelf for paint and save the $100 for something other than paint!
There are a bunch of us DIY bloggers that are joining in on this $100 Room Makeover Challenge. Click on the images below to see what everyone is doing.