Painting Longaberger baskets is nothing new. I've painted, stained, aged and even washi-taped Longaberger baskets over the last couple of years. I'll admit that the first time that I painted one I felt a little guilty! What would the collectors say???? But then I thought: Who cares! These are my baskets! Do you feel the same way?
Do you have a baskets stored away somewhere that you're not using because they don't blend in with your current decor and taste? You paid a small fortune for them so you can't just get rid of them? I'm happy to help you get those baskets out of the basement/attic/or wherever you got 'em stored and let's update those Longaberger baskets. Let's bring  them out of the 90s with five was to update Longaberger Baskets!!!!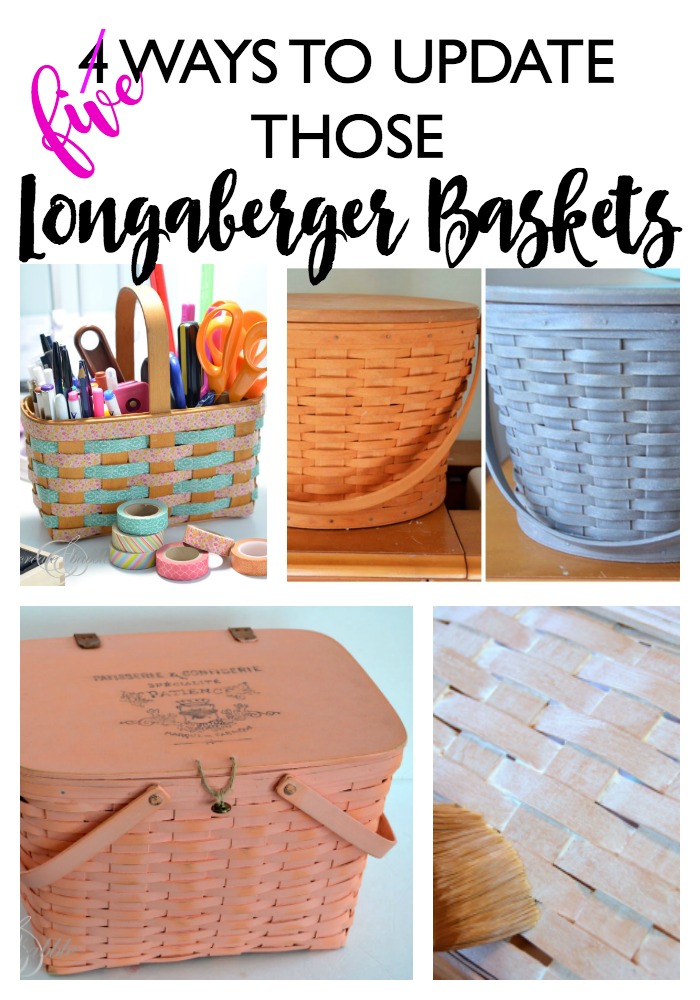 I say paint, stain, lime, and washi tape those baskets! Unless you're a serious collector and only keep the baskets for their resell value (do they have a resell value??? I have no idea). I just know that I want to use my baskets and want them to fit in aesthetically with my decor. But if the thought of changing, painting, marring and defacing these baskets just doesn't sit well with you, please look away and I'll see you back here next week ; )


Baskets are such an eye-pleasing way to store unsightly stuff that you use all the time. They provide perfect storage and are decorative at the same time. Unless the orangey color of the baskets clash with your color scheme.
That's exactly what happened in my powder room. I was in there organizing stuff the other morning – we're all in organizing mode, right? Well I was organizing my hair stuff and makeup products when I decided to use a couple of Longaberger baskets to help tidy up and corral all this stuff. Plus I thought they'd look really good on the floating shelves that I made.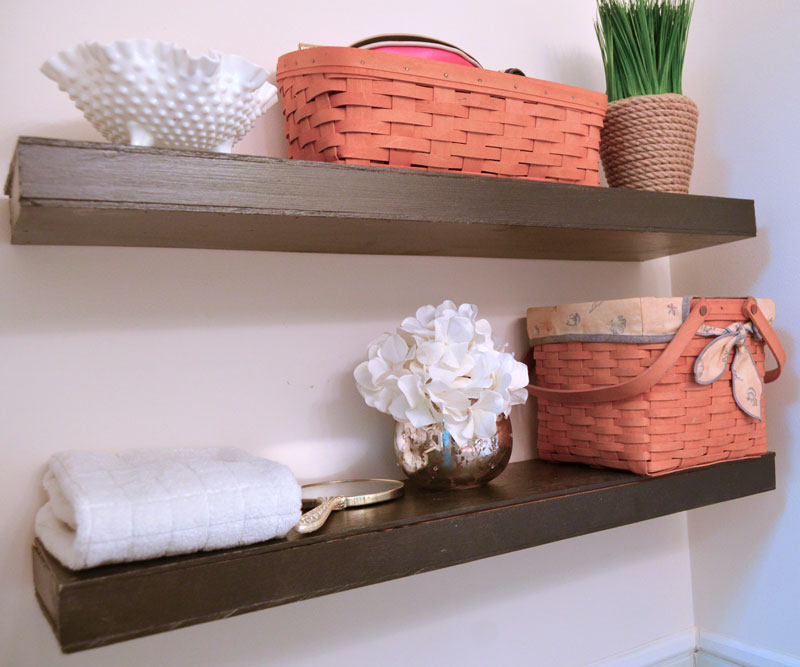 They were just orange-looking for my taste. And the "beachy" seashell liner??? Yeah, that has to go.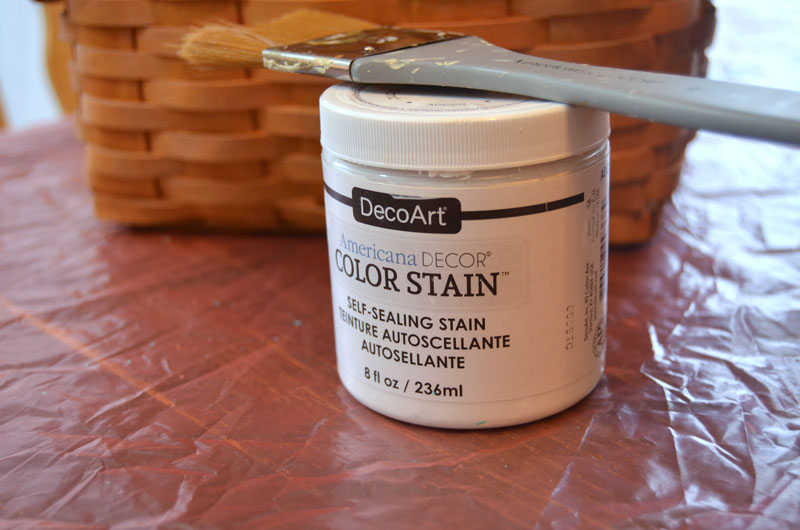 So, being no stranger to updating old baskets, I didn't hesitate to pull out the last little bit of white DecoArt American DECOR® Color Stain that I had.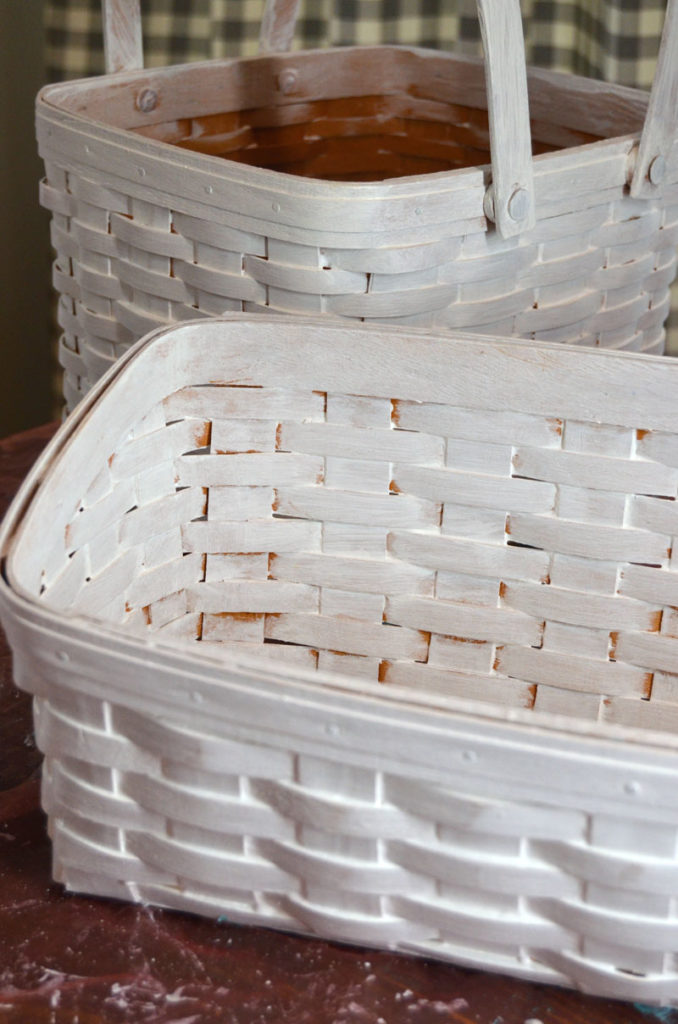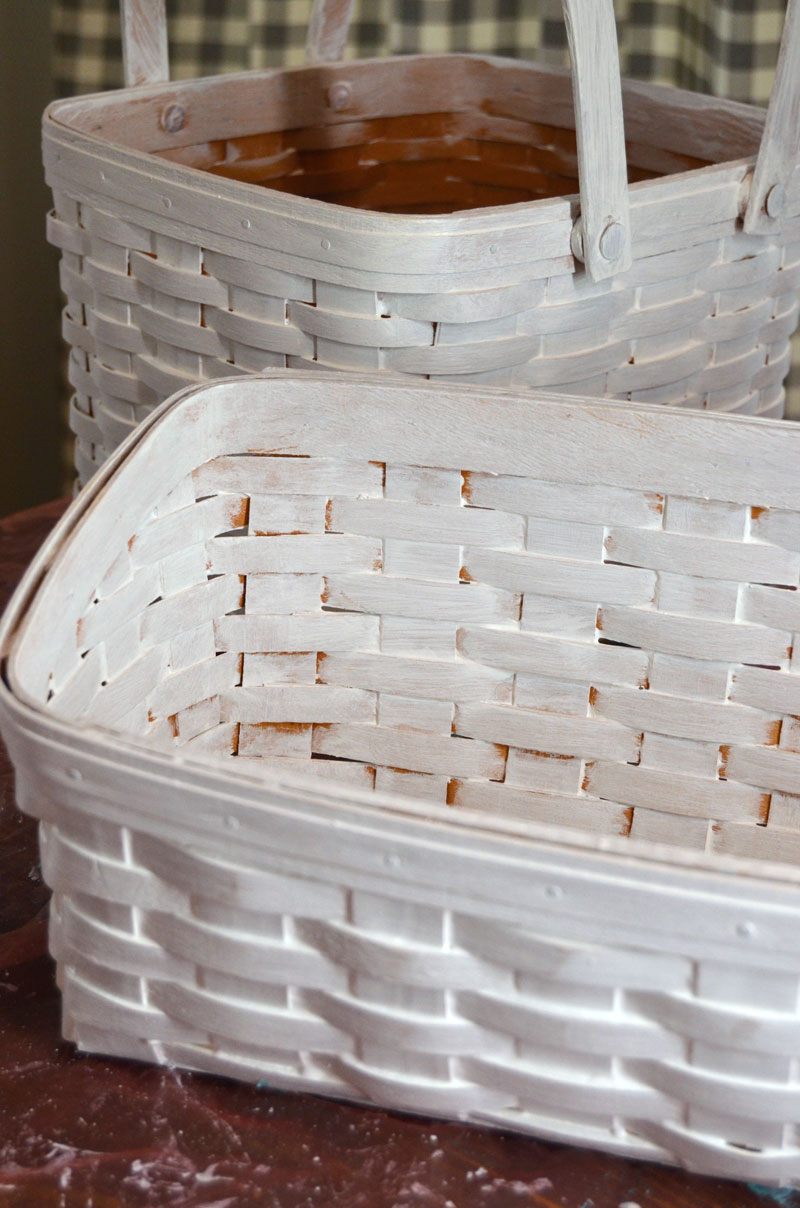 I decided that I wanted full coverage, so I brushed on a total of three coats of the Color Stain.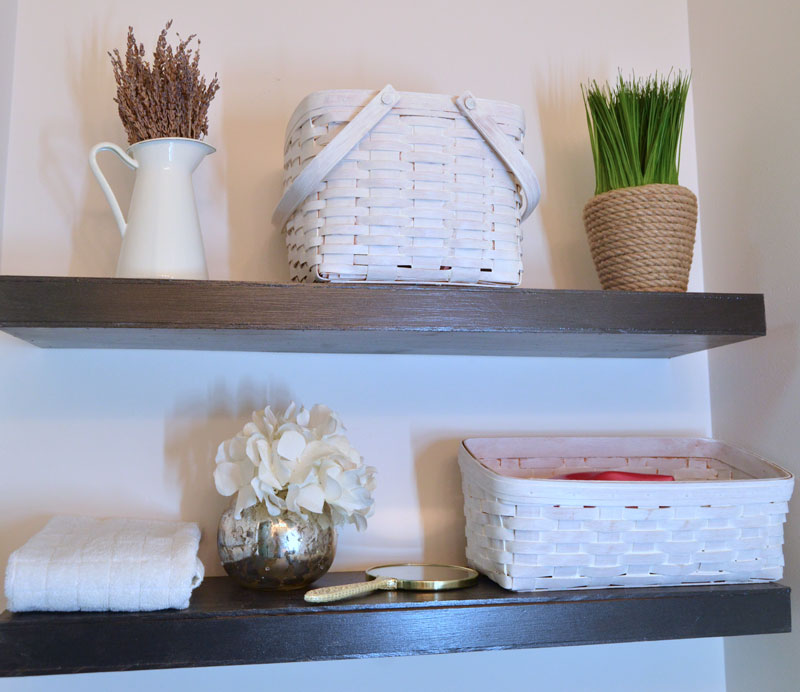 So much better!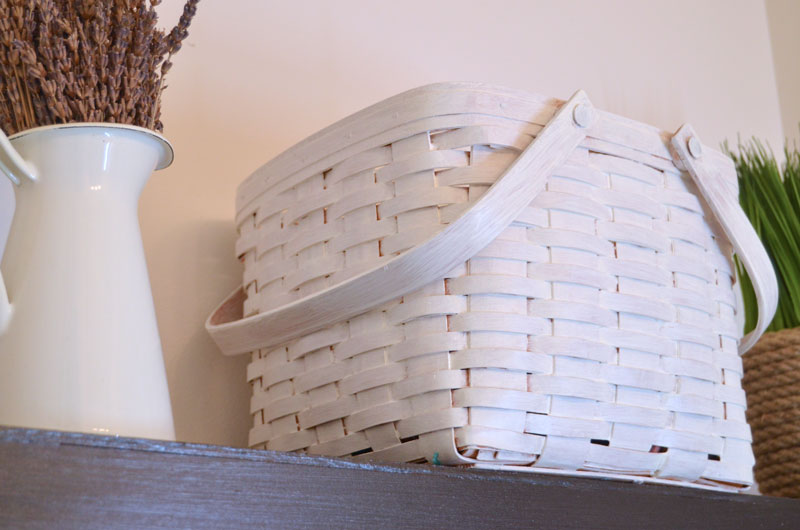 And don't worry. I washed and saved the beachy liner for my future beach house ; )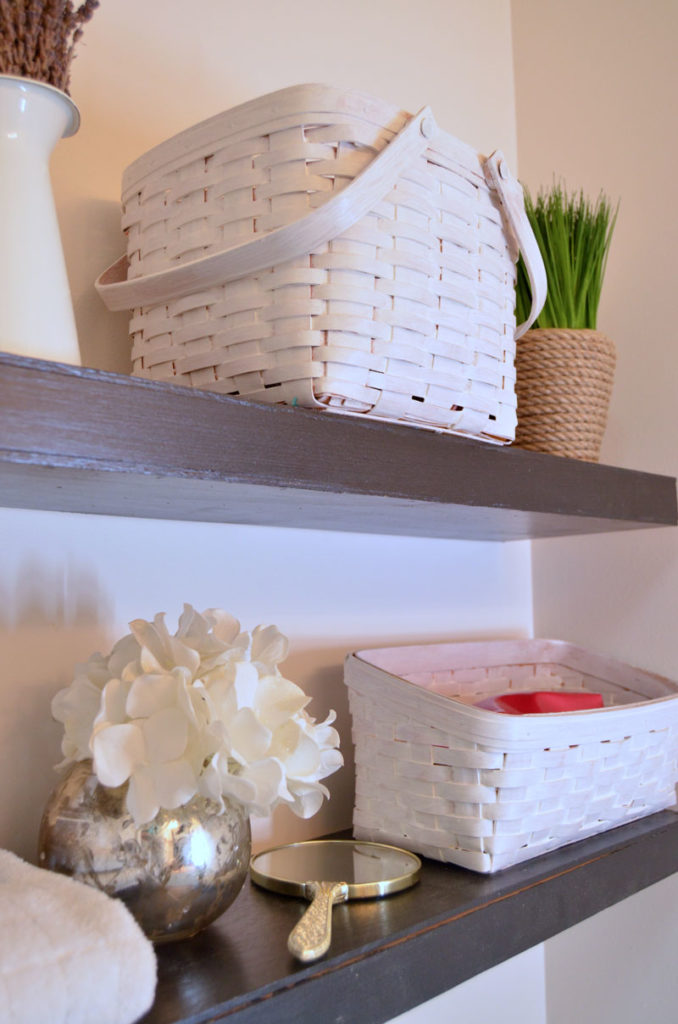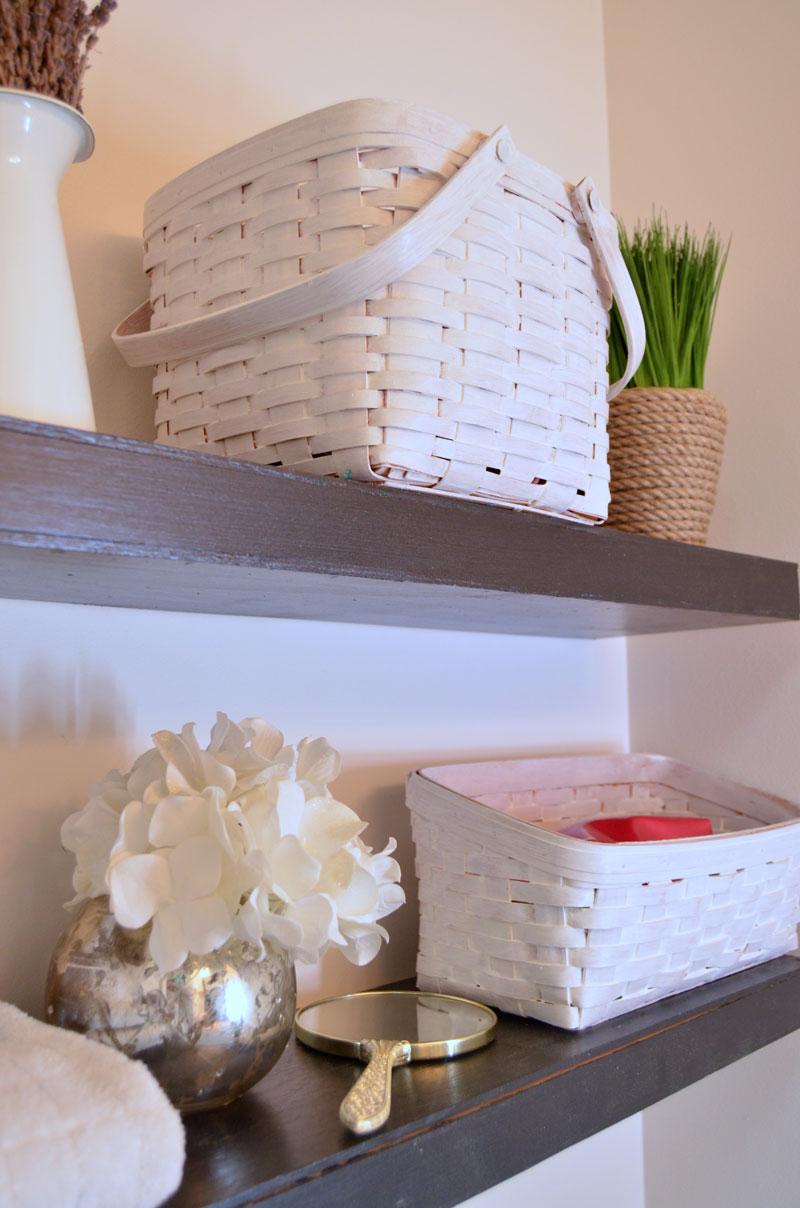 Here are the other ways to update a Longaberger basket: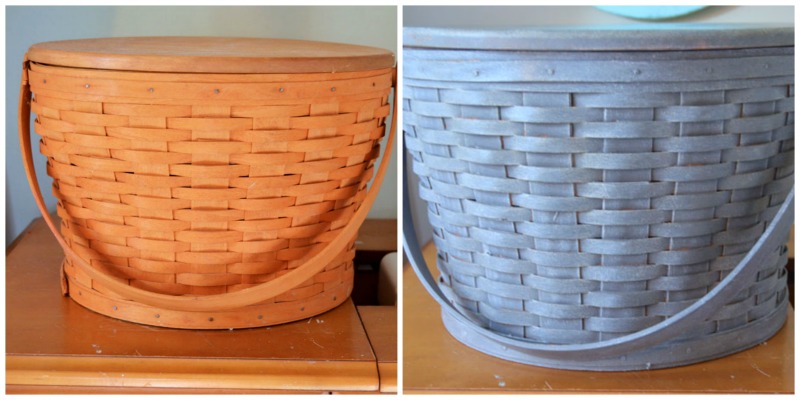 How to Antique a basket with liming wax.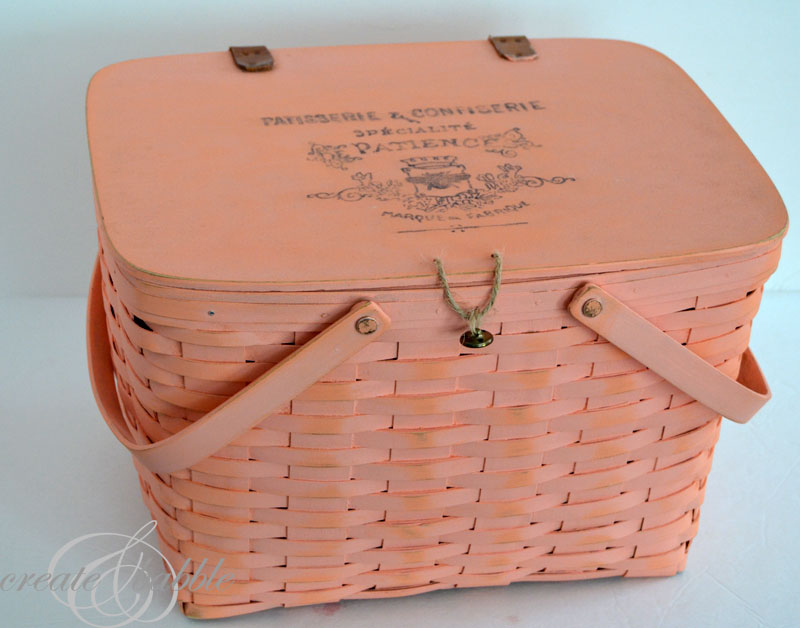 Paint a basket with chalky-style paint.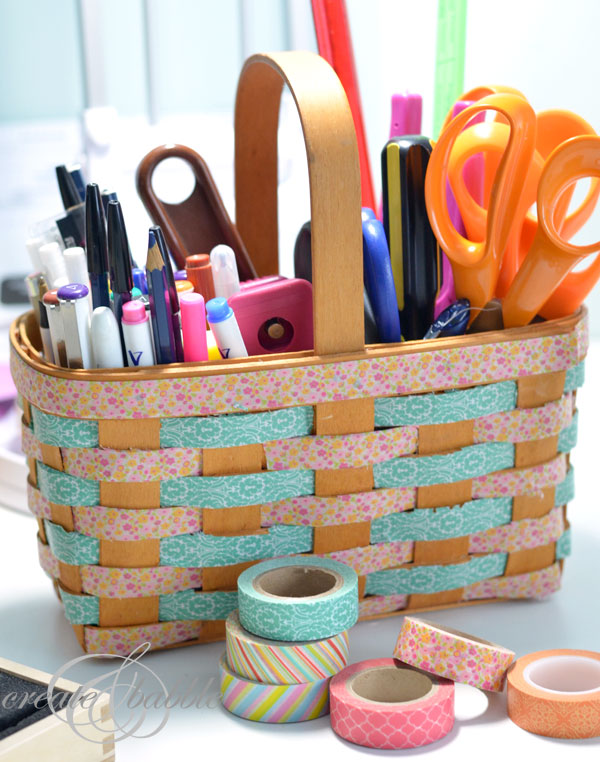 And here's a bonus fifth way to update an old basket. While this basket is not a Longaberger basket, I believe the same decoupaging method could be used.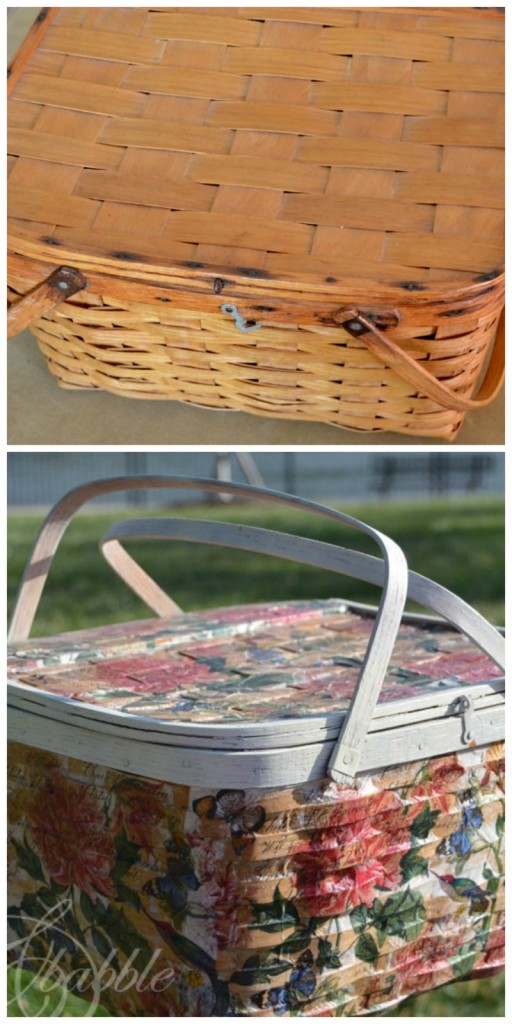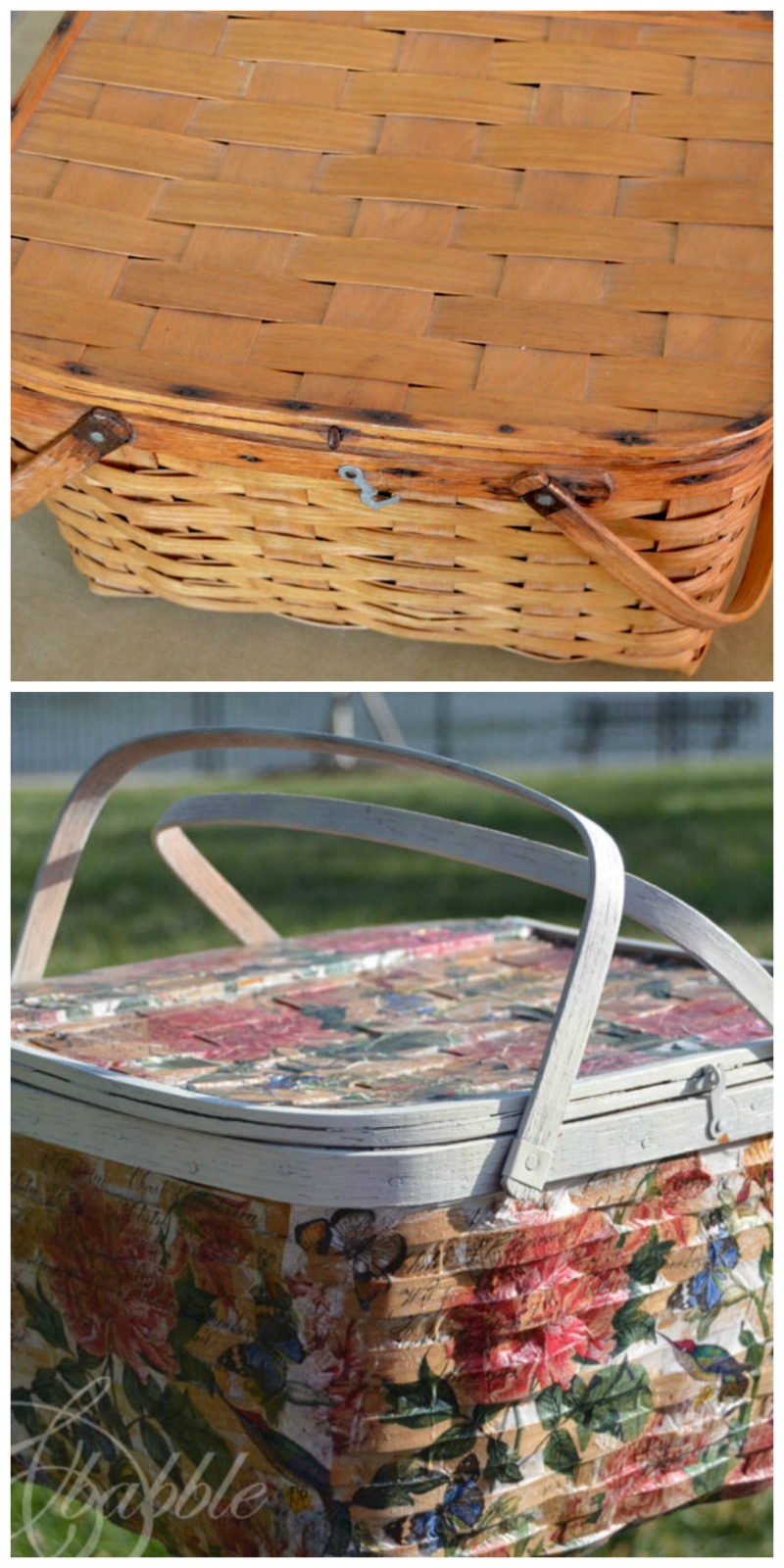 So there you have it. Five ways to update an out-of-style basket. Longaberger or otherwise! I hope I've inspired you to make over something old and outdated in your home. Please let me know in the comments below!