As mentioned yesterday, there must be some law that you have to have rain at some point on the towpath. Today was the day.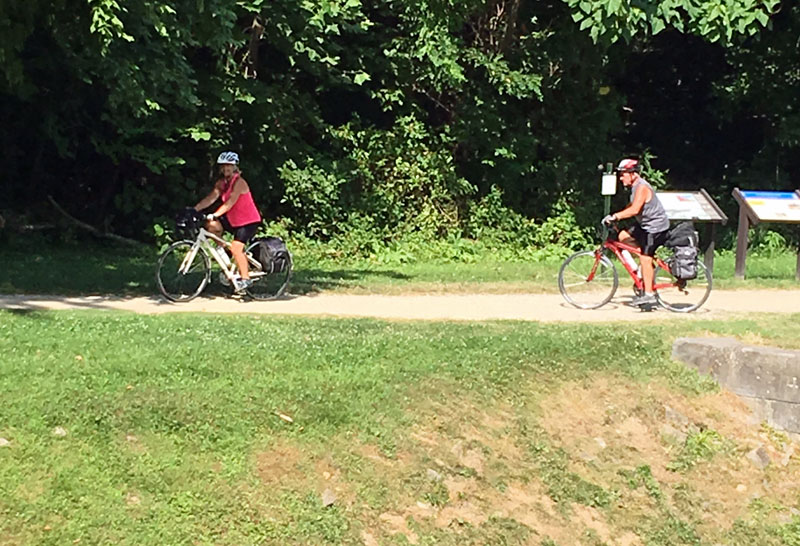 But it started out so nice and sunny! My sister-in-law took the picture above just as we were leaving Shepherdstown.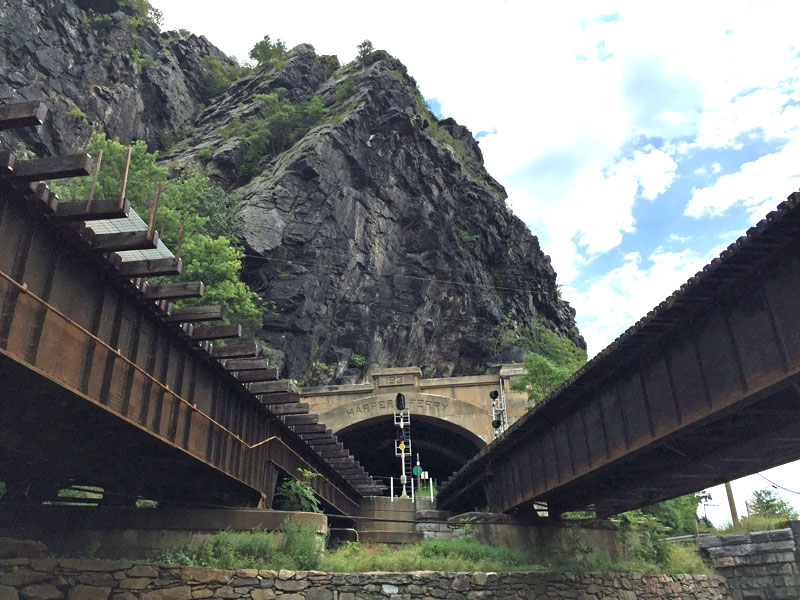 About 12 miles in we took a short break at the railroad bridge that goes into Harper's Ferry. Since we were in Harper's Ferry last night, we didn't take the time to walk across the pedestrian bridge to get into the town. We have over forty miles to go today to get to the lock house. And rain is in the forecast.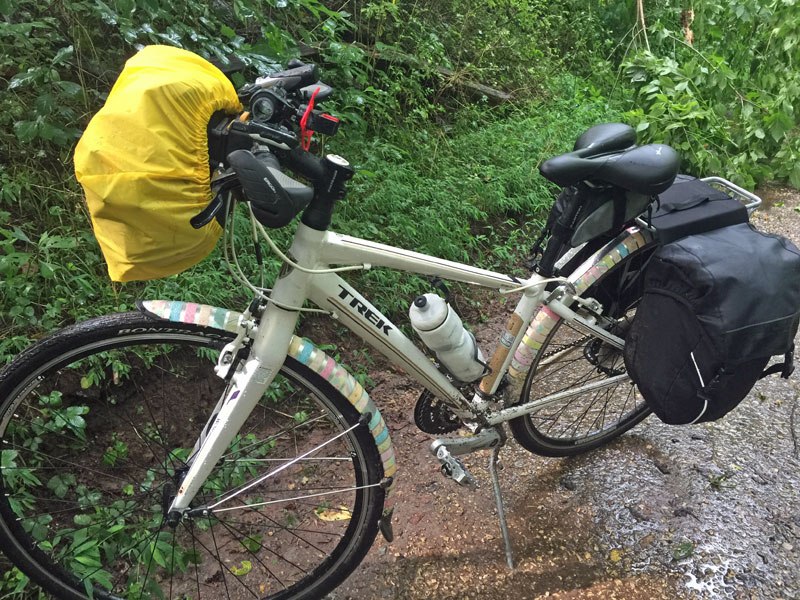 The towpath was extremely rough getting to and around Harper's Ferry. In some spots it was downright dangerous. I understand the philosophy of not improving the trail and keeping it in it's original state, but c'mon. Let's at least keep it safe!
The towpath condition improved after we were beyond Harper's Ferry – not anywhere near the wonderful condition of the Great Allegheny Passage, but better!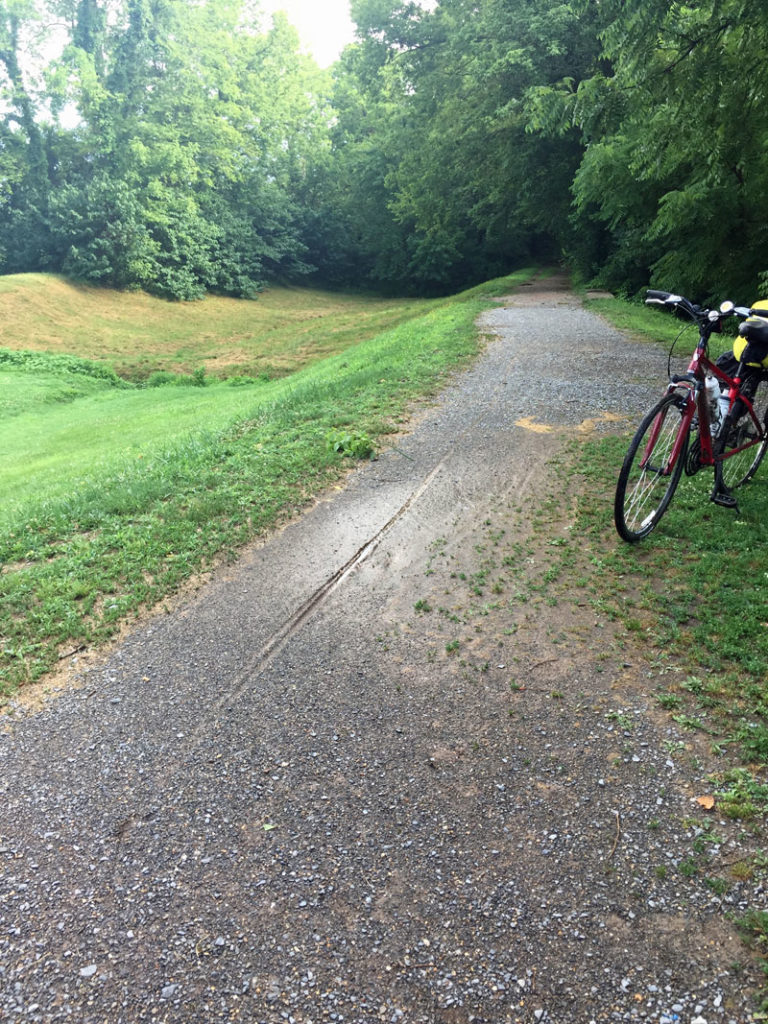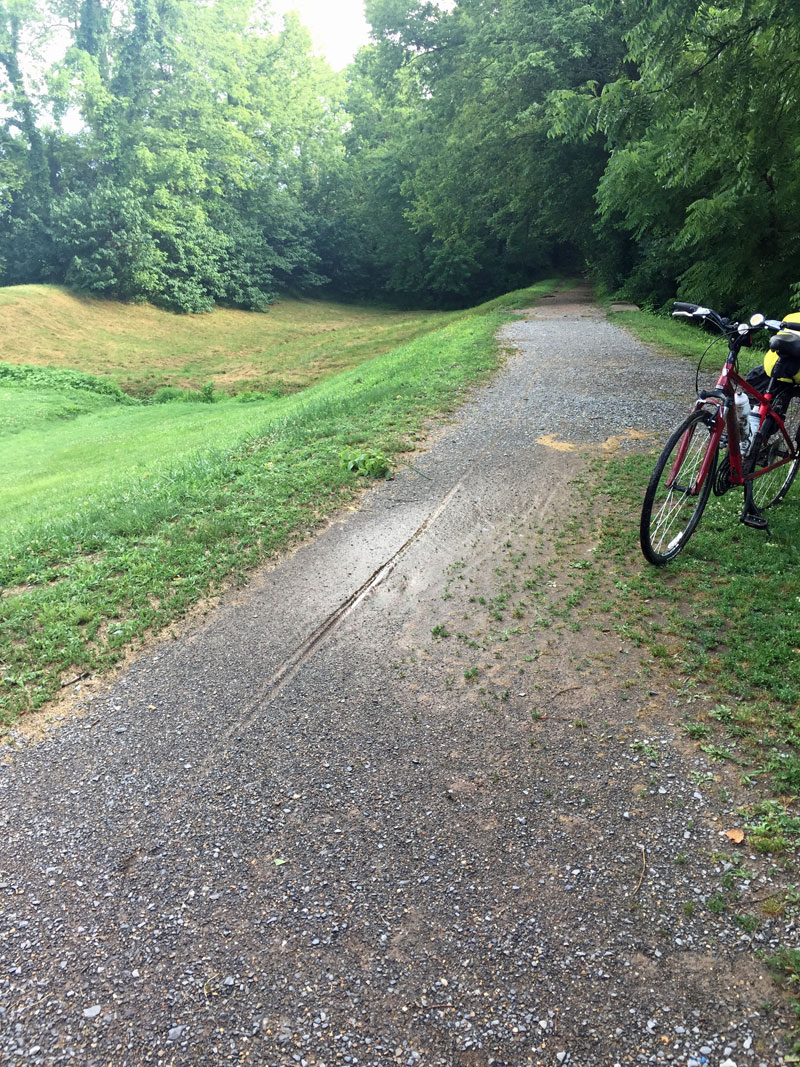 And then it started raining. Hard. We had to decide: take cover or keep moving. We still had over 20 miles to go to get to our destination for the night: the lock house. A lock house without electricity or running water. And here we were, pedaling in the rain and mud. With no shower to look forward to! That was the worst part. What timing! The one day it rains we are practically camping!
We decided to keep pedaling through the rain. I'm not sure this was the best decision. The towpath is dangerous when it's dry. When it's wet and the potholes are filled with muddy water, it's even more dangerous. We should not have continued riding in the rain. We should have waited it out. We were lucky.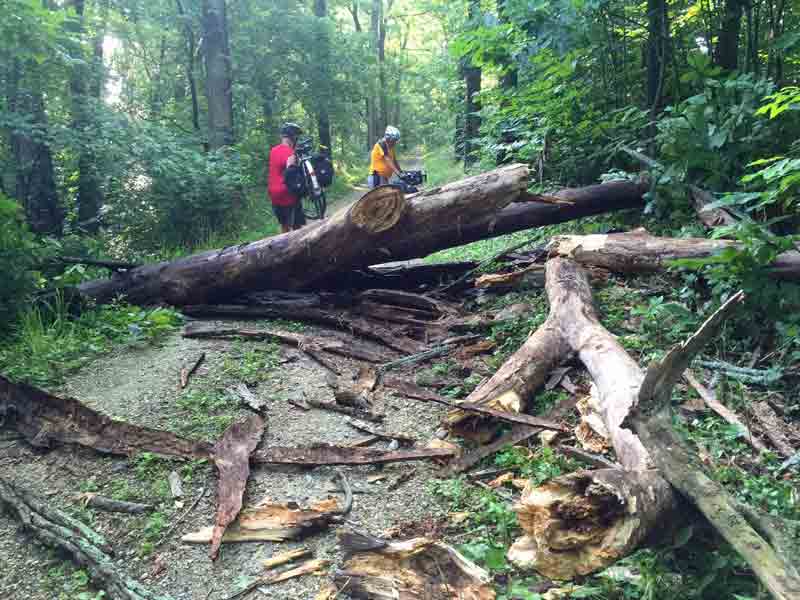 The photo above shows why we were lucky.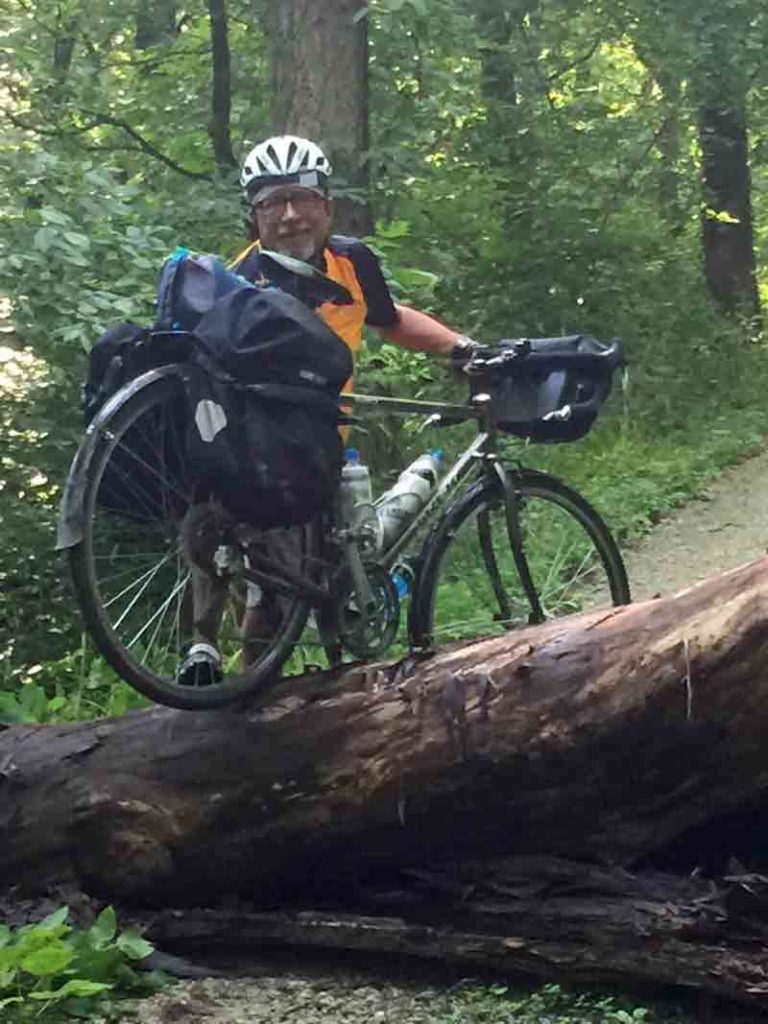 Falling trees. We were lucky that a tree didn't fall on us. Lesson learned.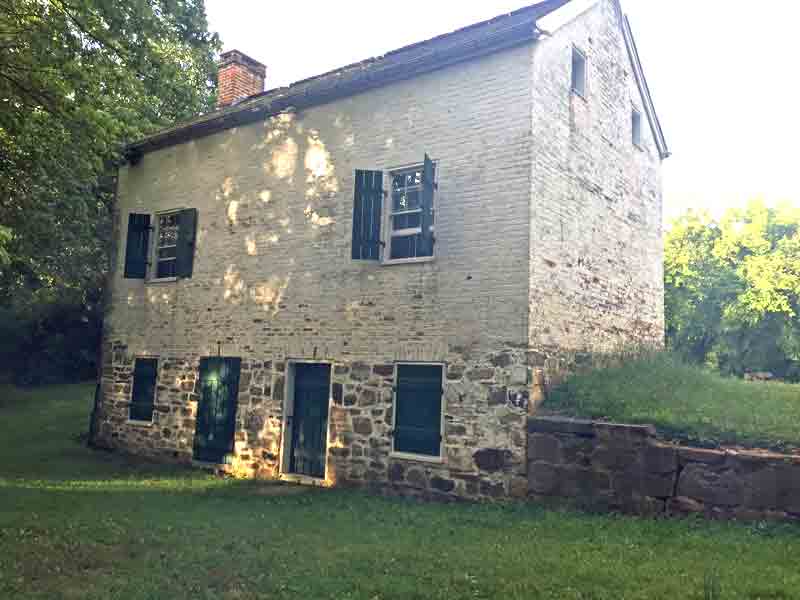 It stopped raining after about an hour and we finally arrived at our lock house.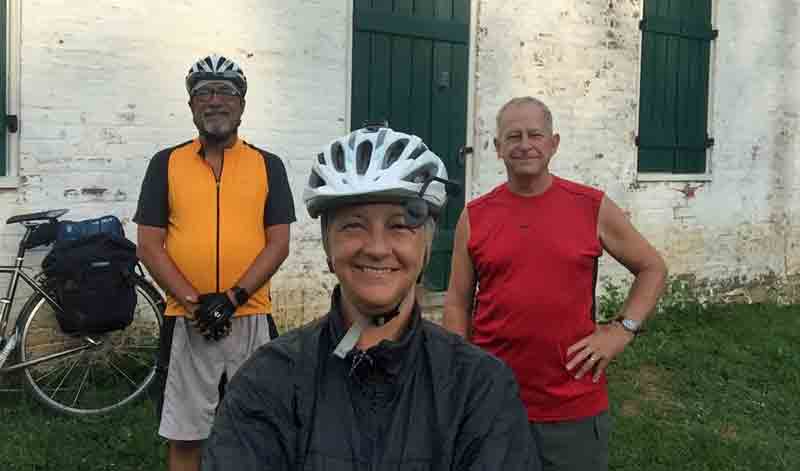 Lock at those smiles! Do you think we were happy??? Oh yeah: the sun came out, we were done pedaling for the day, and this was our last night of our bicycle ride from Pittsburgh to Washington, DC !!!!!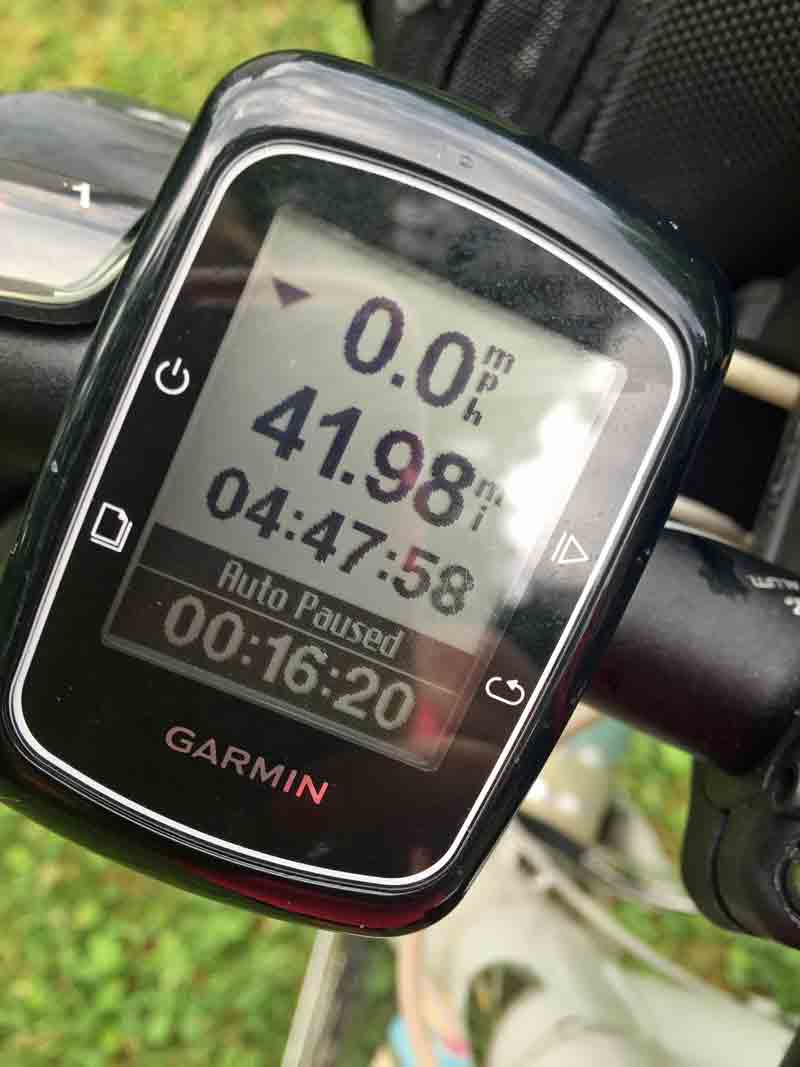 But first things first. We had to get a fire started if we wanted to eat! Yesterday we had bought a pack of hotdogs and a pack of hotdog buns at a convenience store in Shepherdstown.
After rounding up small twigs and sticks for kindling and bravely digging through the wood pile that had snake skins on it (eeewwww!) the guys had a fire built!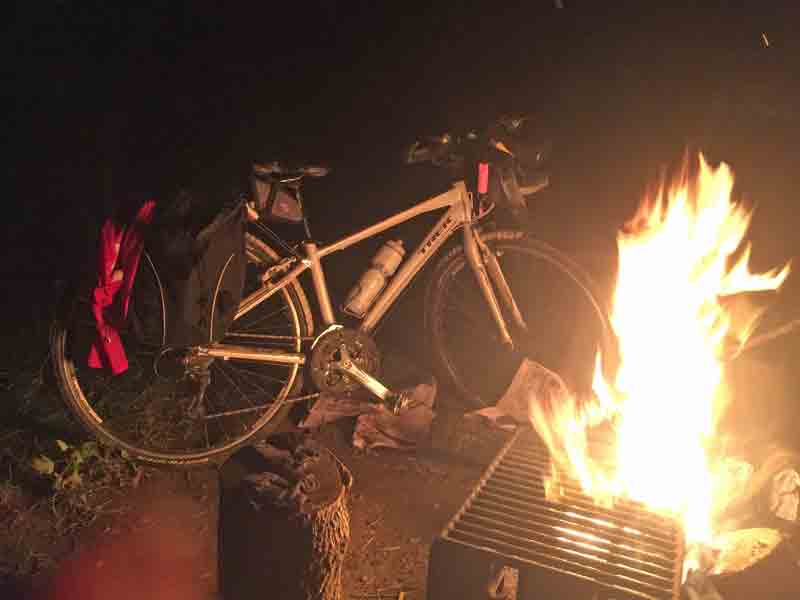 We found out we were only about 5 miles from the nearest town from people who came past the lock house to reach the boat launch.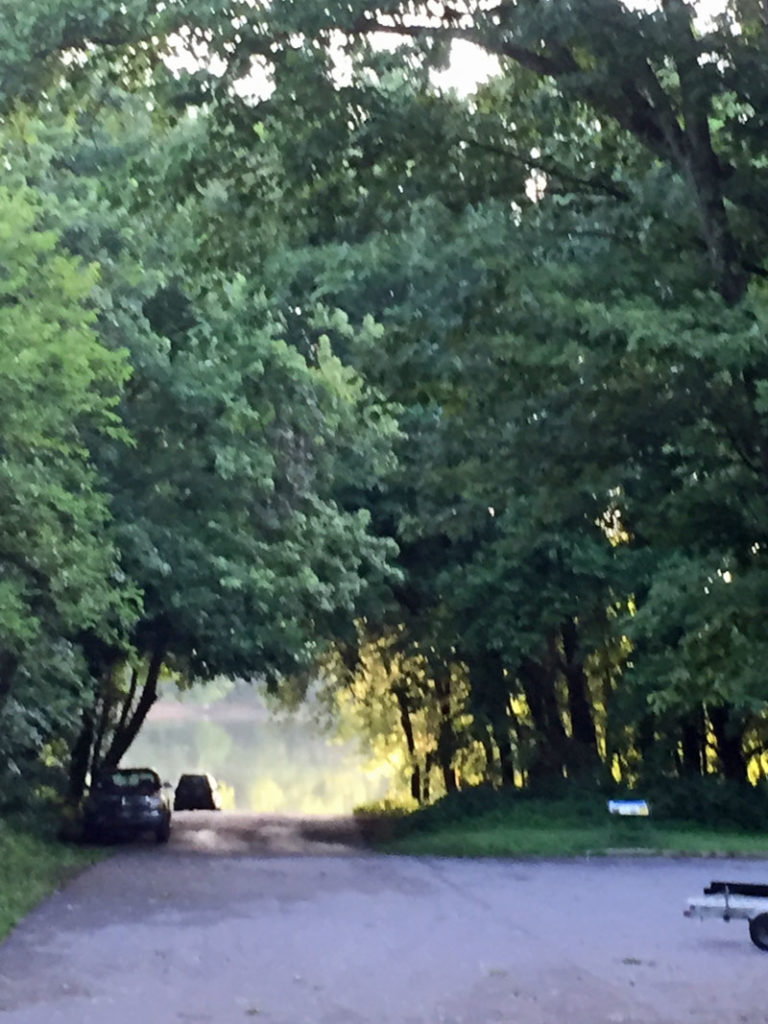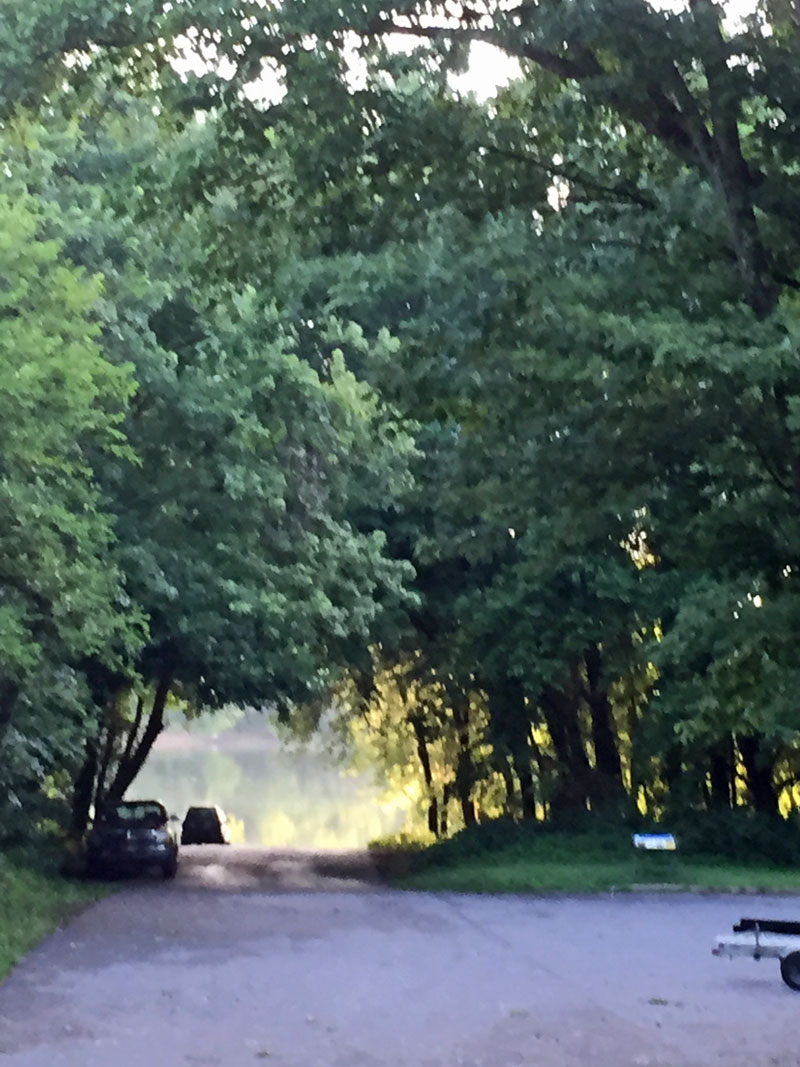 Dan asked some kids on 4-wheelers if there was a pizza place that would deliver to the lock house!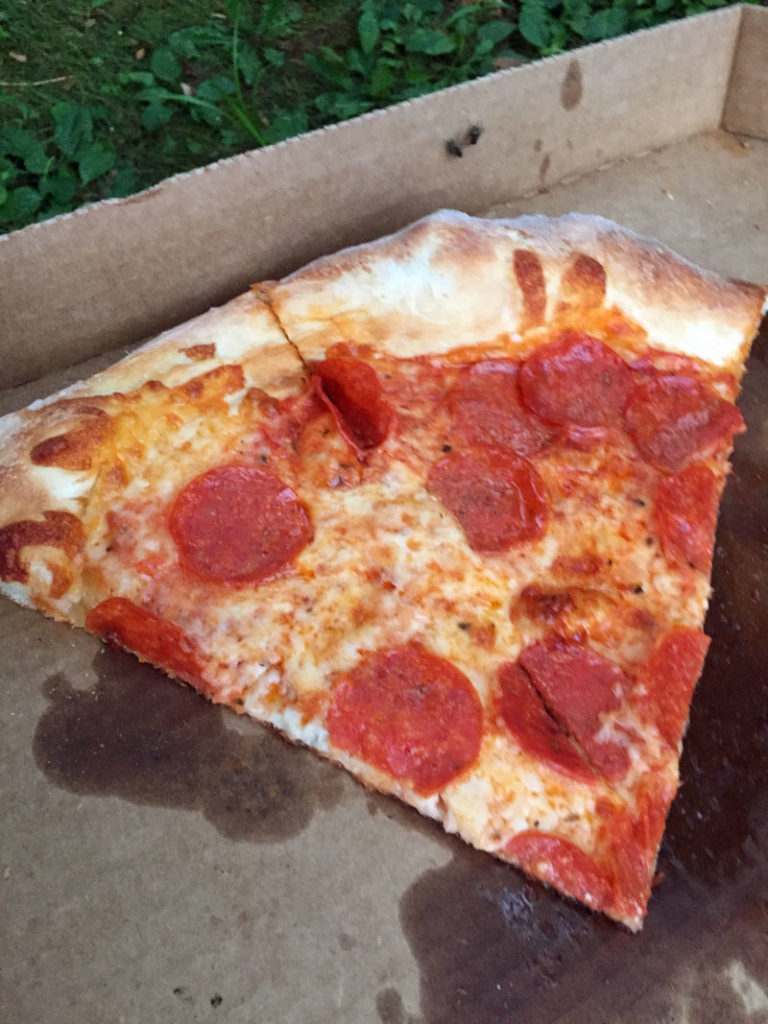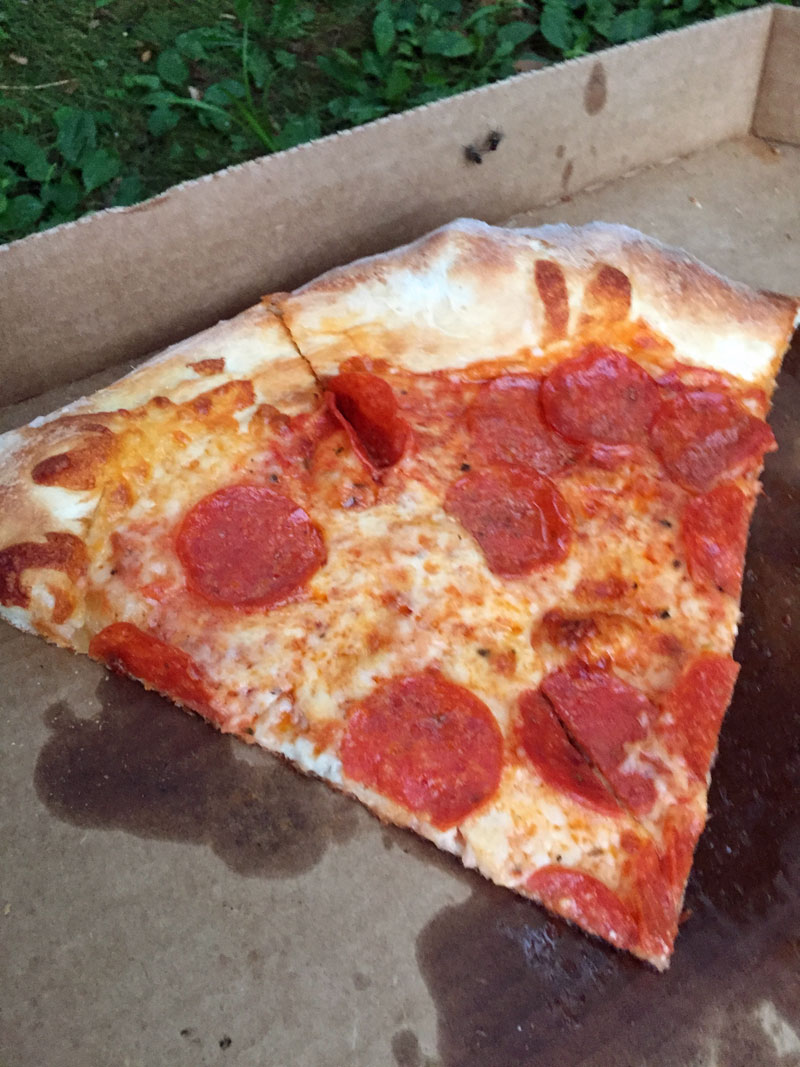 Now I've done a lot of camping in my life, but this is the first time that I've had pizza delivered to our campsite!
As I said, no running water and the water pump was .3 miles away! We walked down to the river to splash off the worst of the mud from our legs. I had also brought along lots of baby wipes!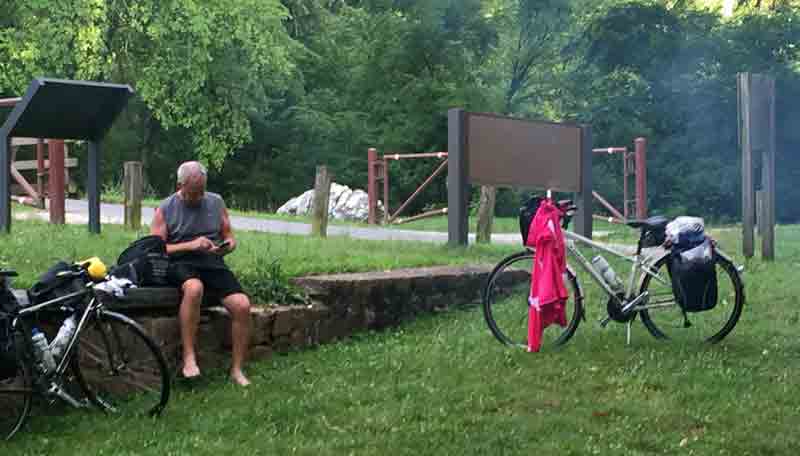 The lock house was built in 1830 and has been restored to depict what it would have been like to have lived there during the civil war. I would not have survived ; )
Here's a short video showing the inside of the lock house:
As you can tell, I wasn't too pleased with the looks of the beds! They were the old, old-fashioned kind made with rope!
We only went in there to sleep. It was hot, dusty, and uncomfortable. The bedrooms were upstairs. It was even hotter up there. We got very little sleep. We are so spoiled.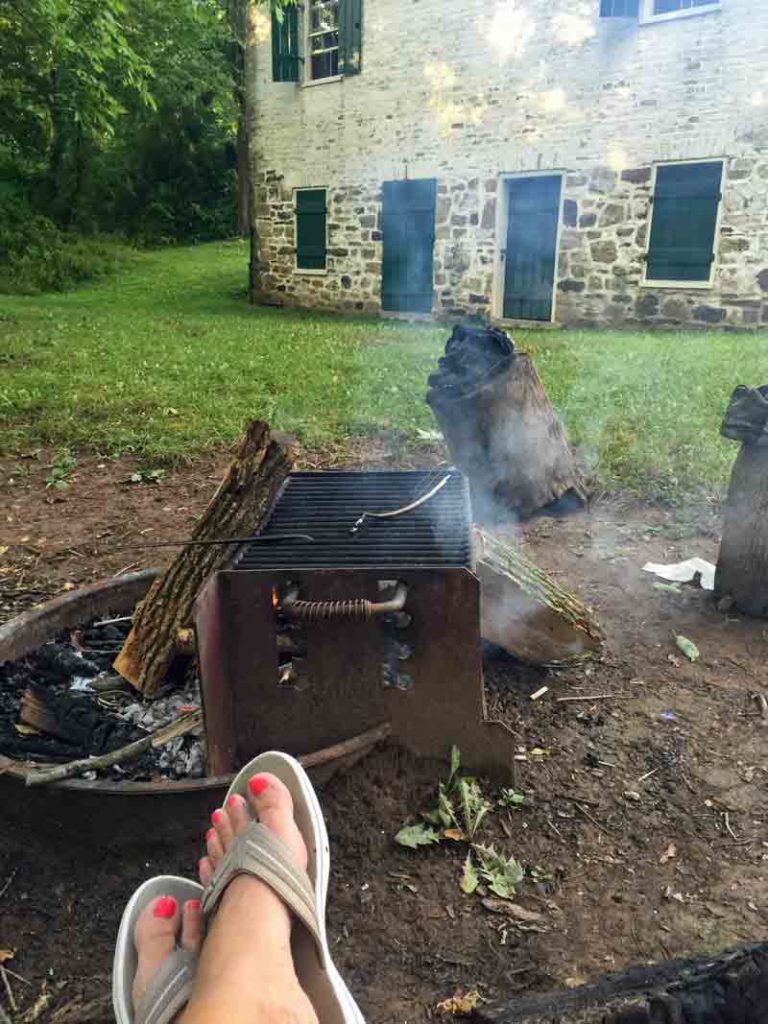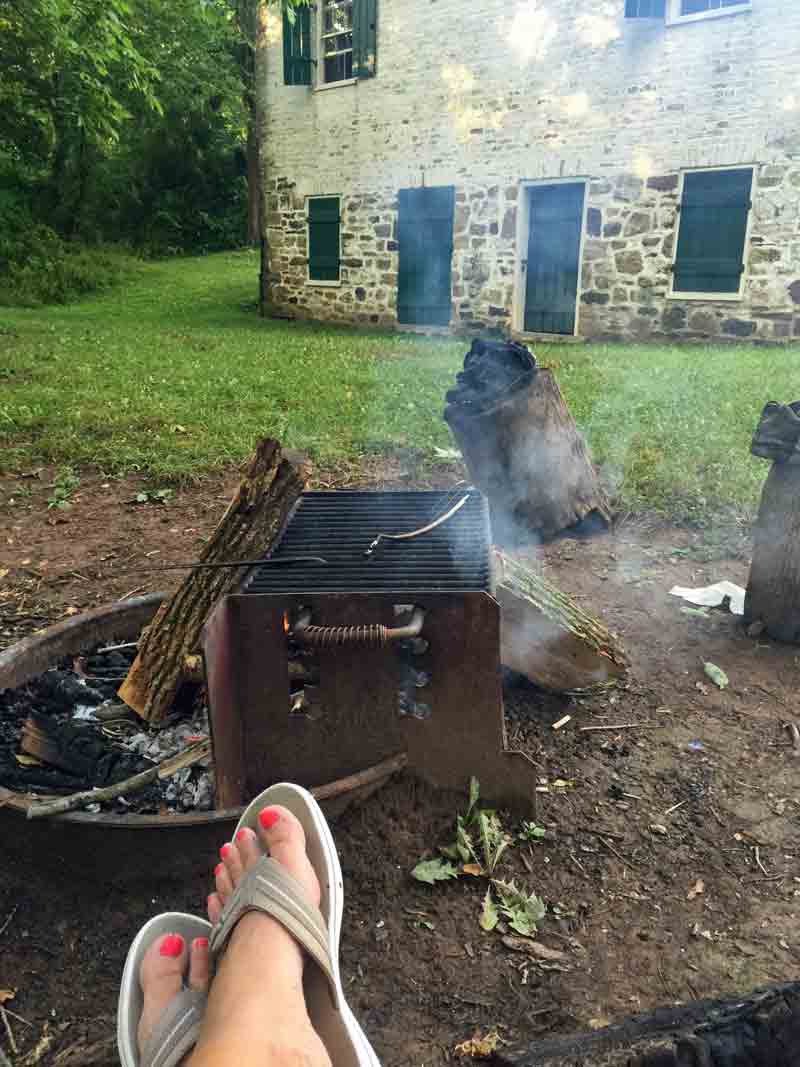 We dried out next to the fire as we enjoyed our hot dogs and pizza.
Only one more day and we will be done. Tomorrow we pedal the last 31 miles to Washington, DC!!!!!
Please click on the days to catch up: Day 1, Day 2,Day 3, Day 4, Day 5, Day 6, Day 7, and Day 8.