This post contains affiliate links.
The following are my top ten favorite Christmas crafts that I have made with my Silhouette® machine.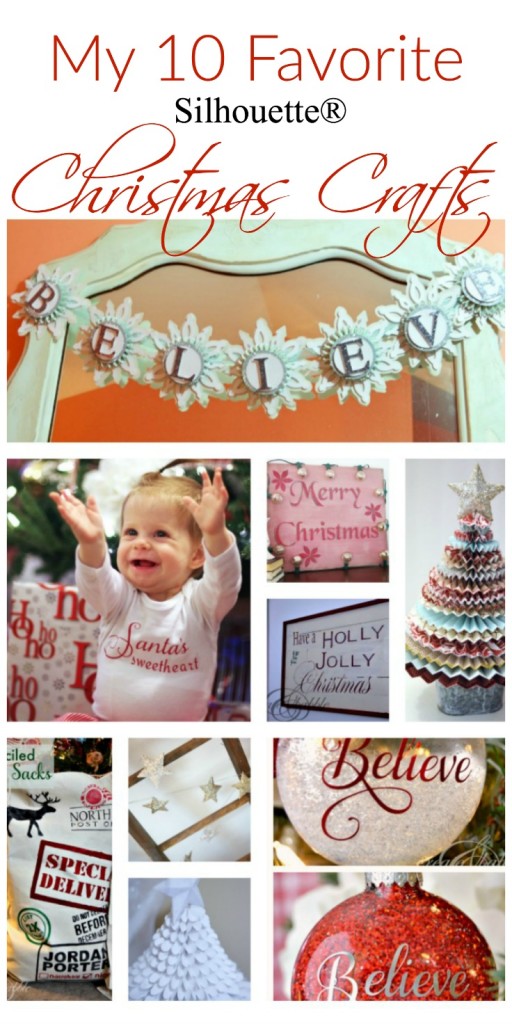 The Believe Glitter Ornament was pinned over 3 million times on Pinterest!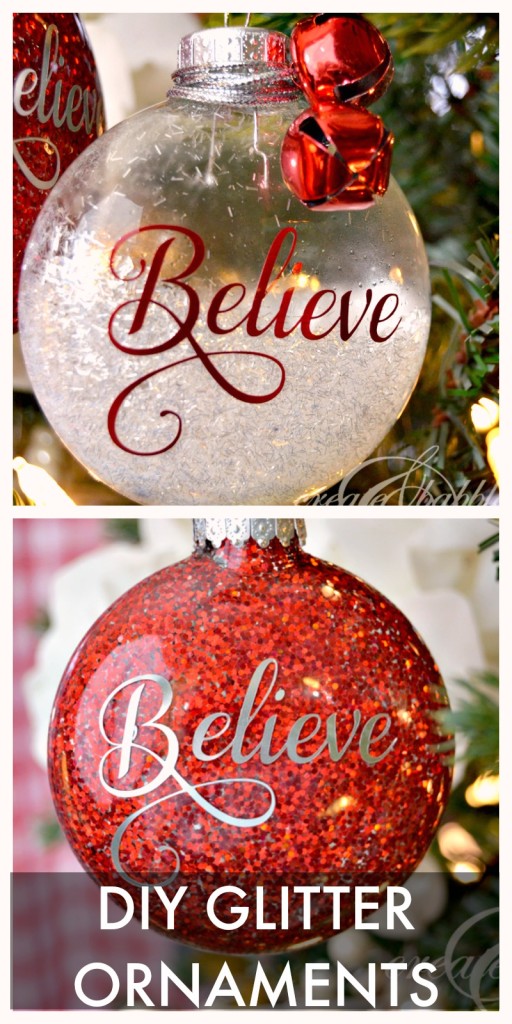 Yes, my bedroom is still orange so I hung the Believe Snowflake Banner up again this year!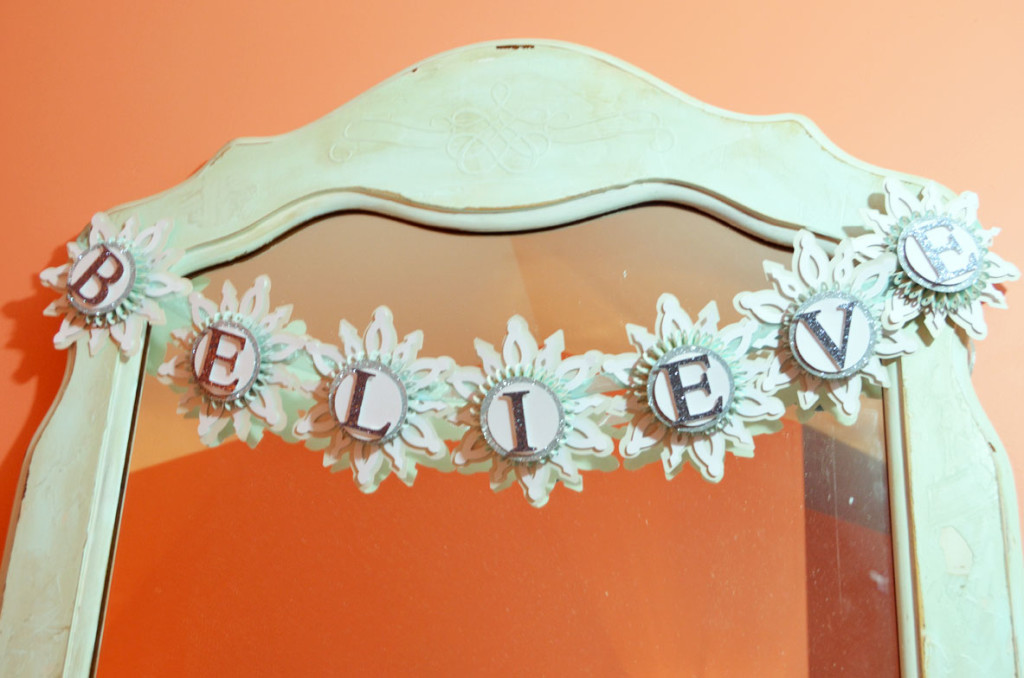 In case you're new(ish) around here then you may not know that I challenged myself to decorate the orange master bedroom for Christmas on a budget last year.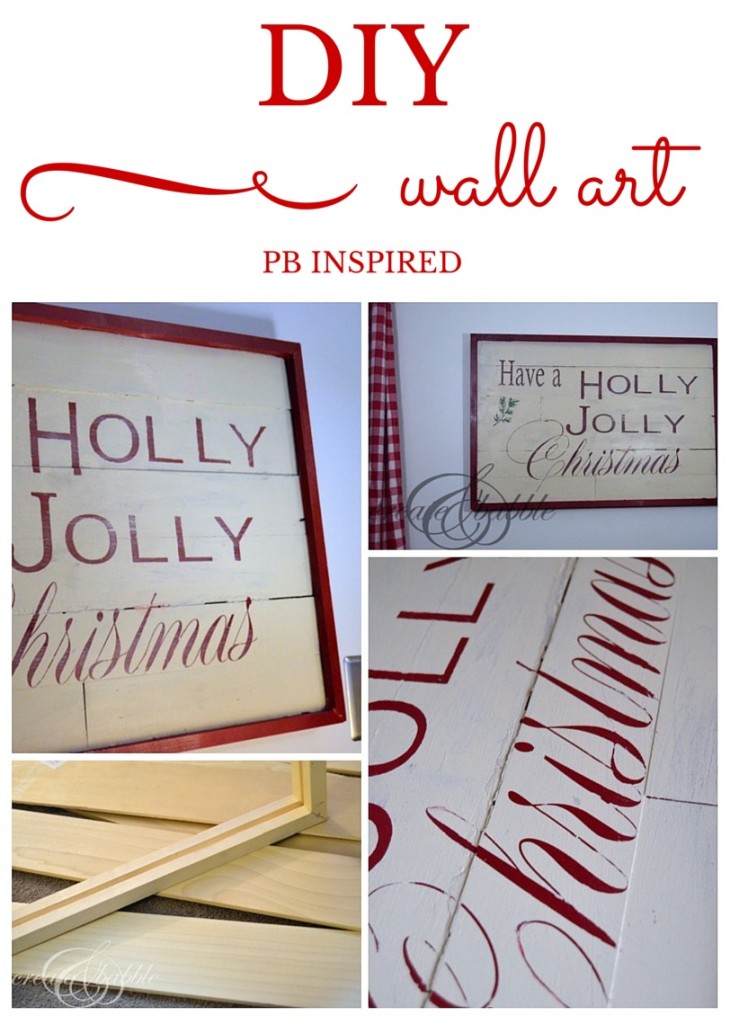 Even though this Pottery Barn knockoff was part of a "power tool" challenge, I still used my trusty Silhouette® to make the stencil for this design!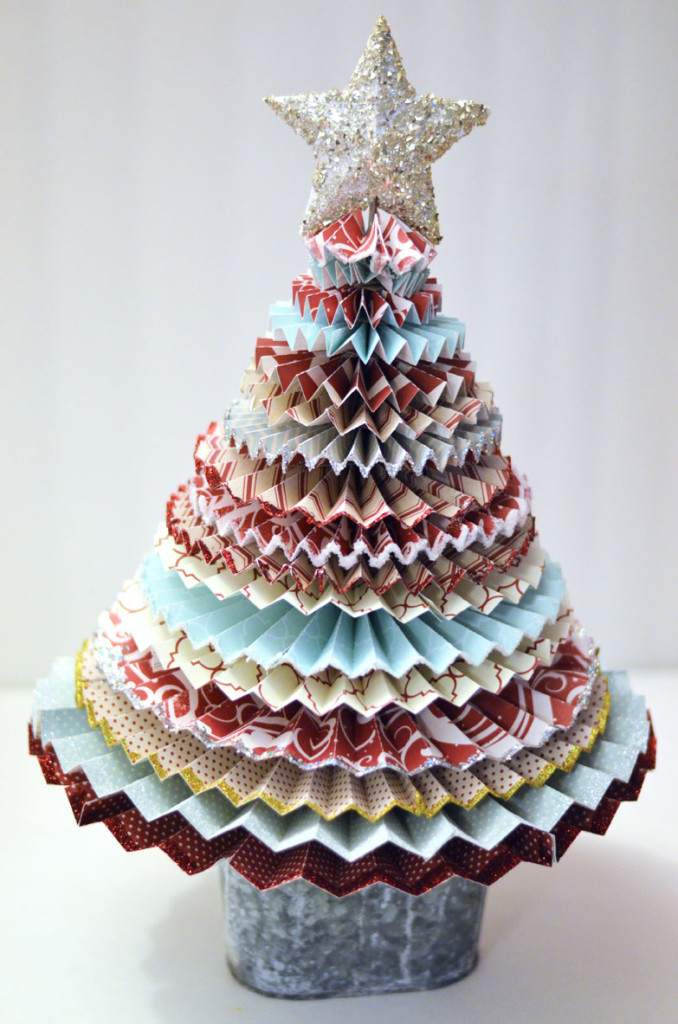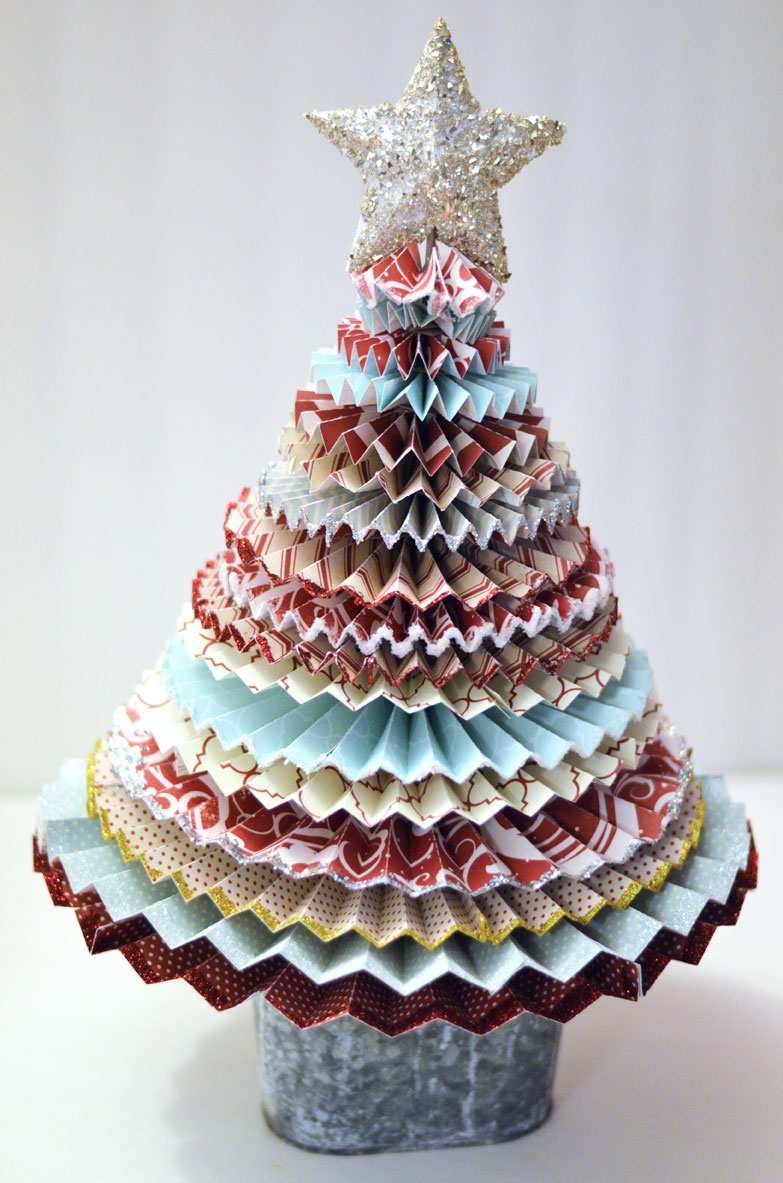 I adore this tree! And even though this is it's third Christmas, it still looks just as good as when I first made it! I just love my Paper Medallion Christmas Tree!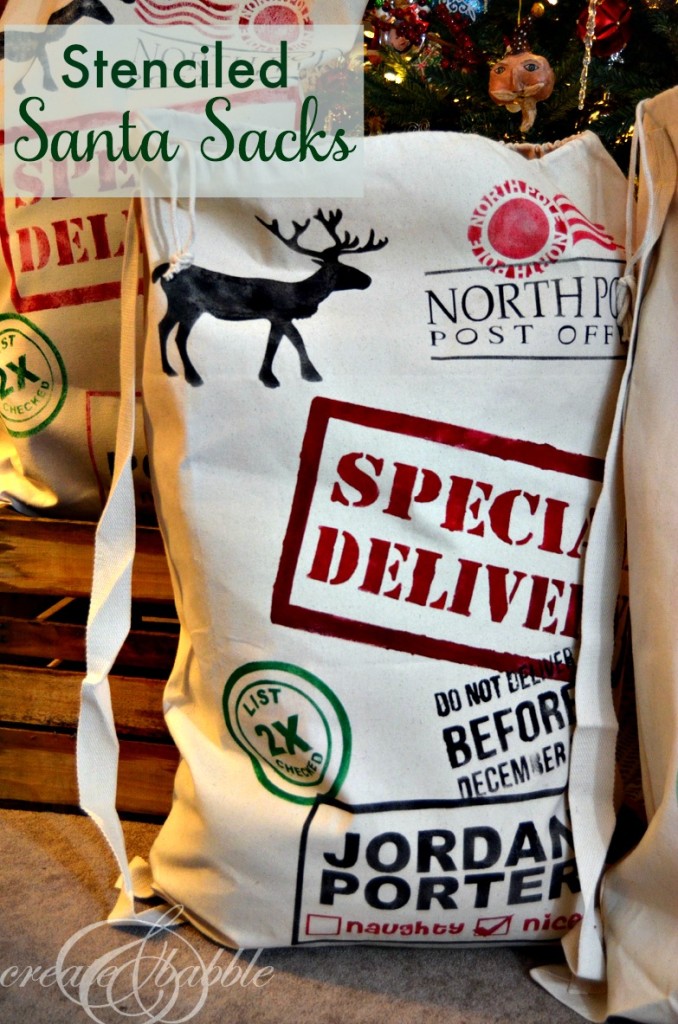 Aren't these Santa Sacks the cutest things ever??? Oh how I wish I could have had these when my three were little ; )  But now my grandchildren have them!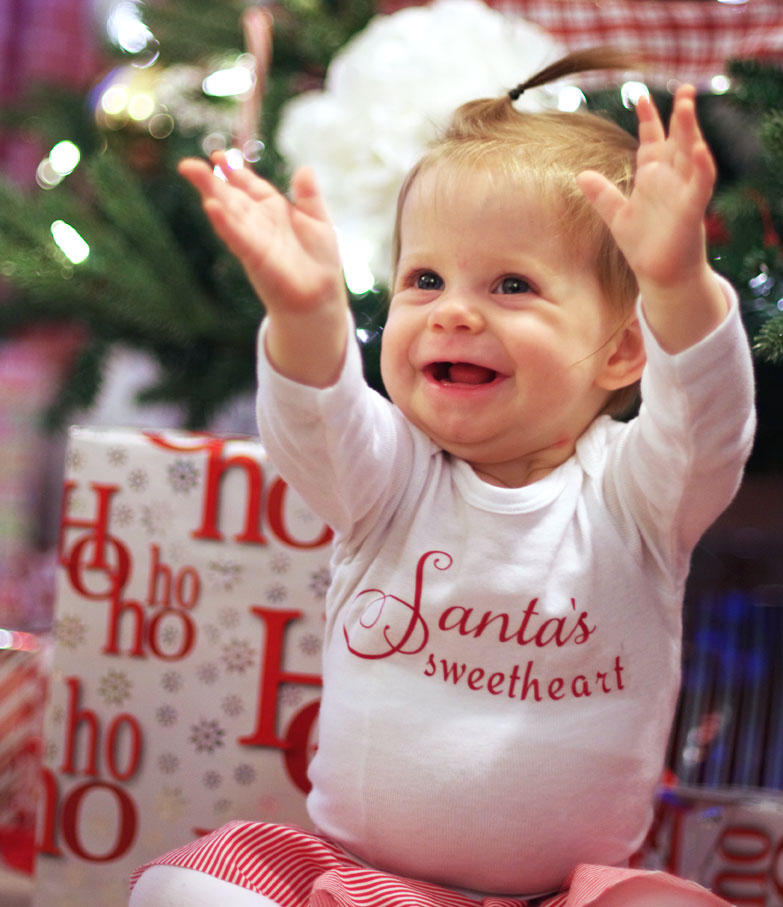 And speaking of grandchildren, there my sweet little granddaughter wearing her Santa's Sweetheart Onesie! Nana is going to have to make a new design for this year. Any ideas out there???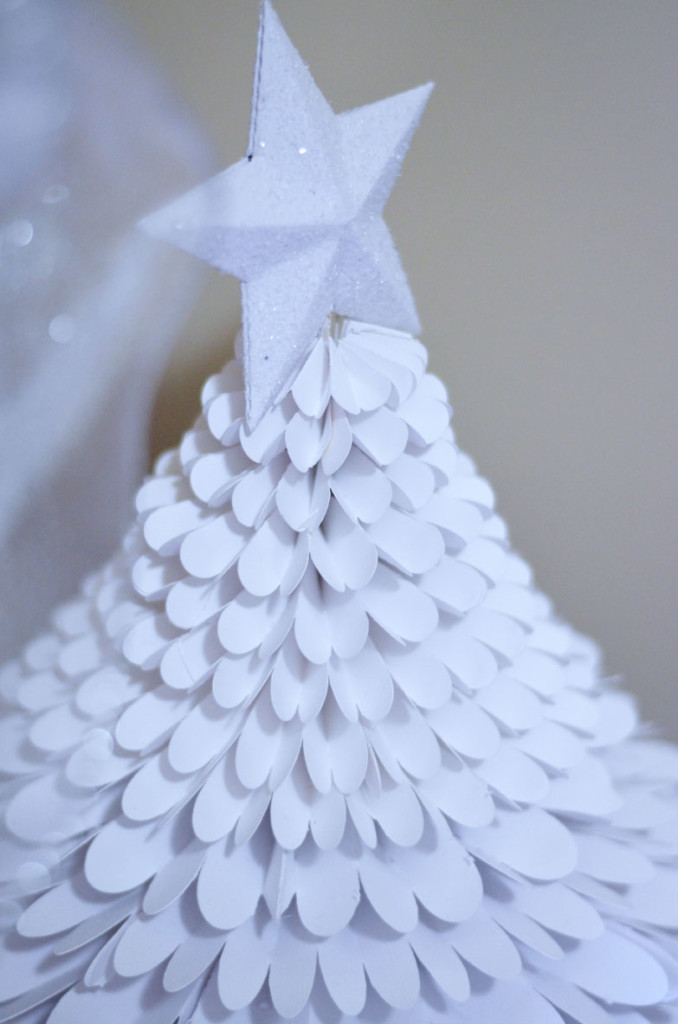 Even though the Medallion Tree is my favorite, I love this White Paper Christmas Tree, too. I love the feathery look of the scalloped edges on this tree. It's a stunner!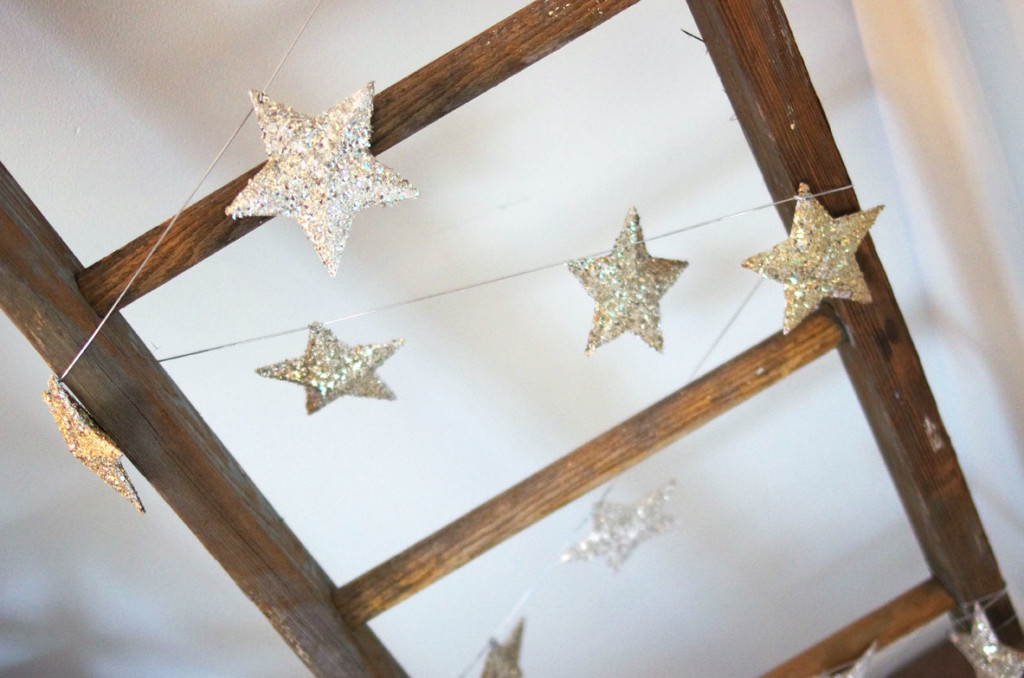 The stars on the two paper Christmas Trees are the same stars that I made for this ladder two years ago. And these stars are still on this ladder. I use it to store my necklaces! Look on my Instagram (and follow me while you are there!) to see how the ladder looks now. I love it!
I'm sad to say that the Joy Pillow did not make it to it's third Christmas : (   The white fabric was not match for little grandchildren fingers ; )  That's okay – I have plans for a design this year!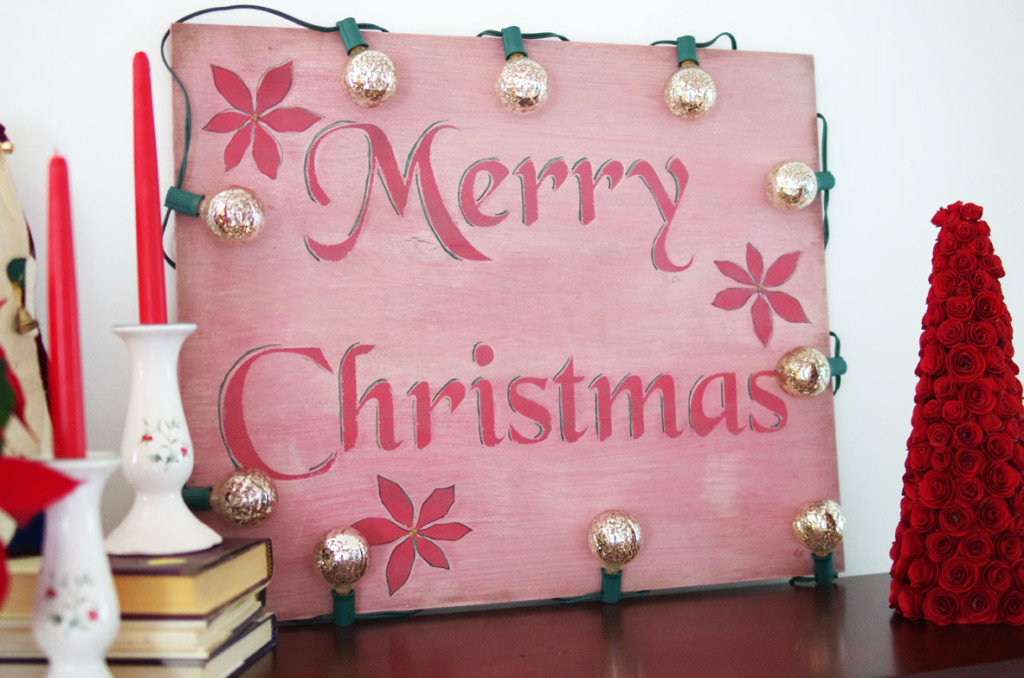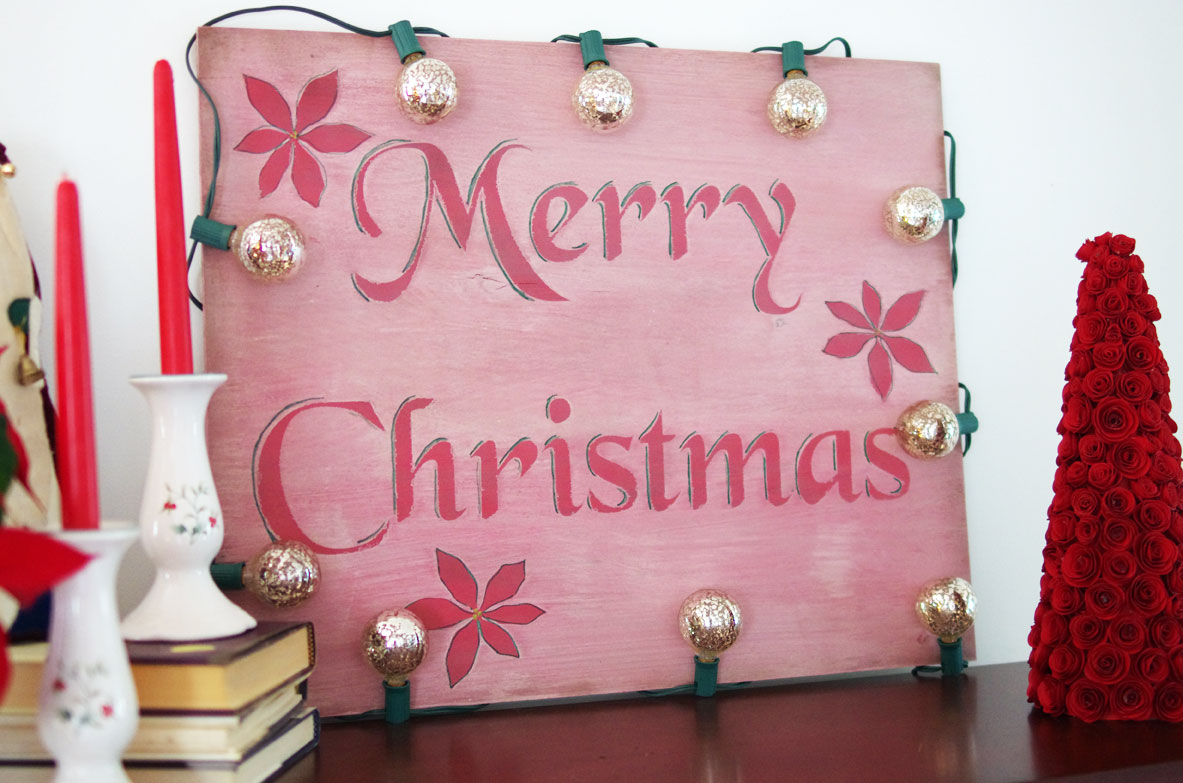 I love the vintage-y look of this Merry Christmas sign wrapped in lights!
Please click on the underlined links or the photos to be taken to each project and its tutorial.
I'd love to hear about your Christmas crafts made with your Silhouette®. Better yet, I'd love to see what you're making. Please go to my Facebook page and upload photos of your Christmas Crafts!

This post contains affiliate links. If you make a purchase using one of these links, I earn a small commission at no additional cost to you. As always, I only promote products and services that I use and love and you know how much I love my Silhouette®!